China's loans hit all-time high as banks open floodgates in January to help slowing economy
New yuan loans reached 3.23 trillion yuan (US$476.97 billion), almost triple the amount from December
Flood of money could offer a lifeline to many indebted Chinese firms with total debt in China now close to 300 per cent of its gross domestic product
New loans in China surged to an all-time high in January, highlighting Beijing's scramble to bolster economic activities at home amid the trade war with the United States.
The People's Bank of China (PBOC), China's central bank, said on Friday that new yuan loans surged to 3.23 trillion yuan (US$476.97 billion) last month.
The figure almost tripled the 1.08 trillion yuan (US$160.8 billion) of loans in December, while also beating the 1.6 trillion yuan (US$236.27 billion) of loans issued in January 2009 when Beijing looking to put growth on track during the global financial crisis.
Total social financing, the more broadly defined measure of credit in the economy that includes loans, bonds and other non-traditional financing instruments, grew to 4.64 trillion yuan (US$685.18 billion) in January.
The data confirms that the world's second largest economy is taking an ultra loose monetary position, even though Beijing has refrained from a benchmark interest rate cut or officially call for a shift in its monetary policy stance.
"Today's data show that authorities have become more willing to ease monetary policy, with yuan loans and corporate bond issuance trending significantly higher," said Jimmy Zhu, chief strategist at Fullerton Markets.
"More liquidity injections are still needed in order to stabilise the economy, especially in the private sector and given that [producer price index] data came out so weak today."
China's producer price index, which is the price producers charge the wholesales at the factory gate, rose just 0.1 per cent in January, the National Bureau of Statistics said on Friday, down from 0.9 per cent in December and the lowest since September 2016.
The flood of money could offer a lifeline to many indebted Chinese firms, which are in desperate need of cheap funding to make repayments with total debt, including government, corporate and household, in China now close to 300 per cent of its gross domestic product (GDP).
However, analysts still expect China's slowdown and job losses to worsen in the coming months.
Expectations are rising that authorities will pursue even more aggressive measures in the coming months to arrest a rapid slowdown, although any improvement will only show up in the economy in the second half of the year.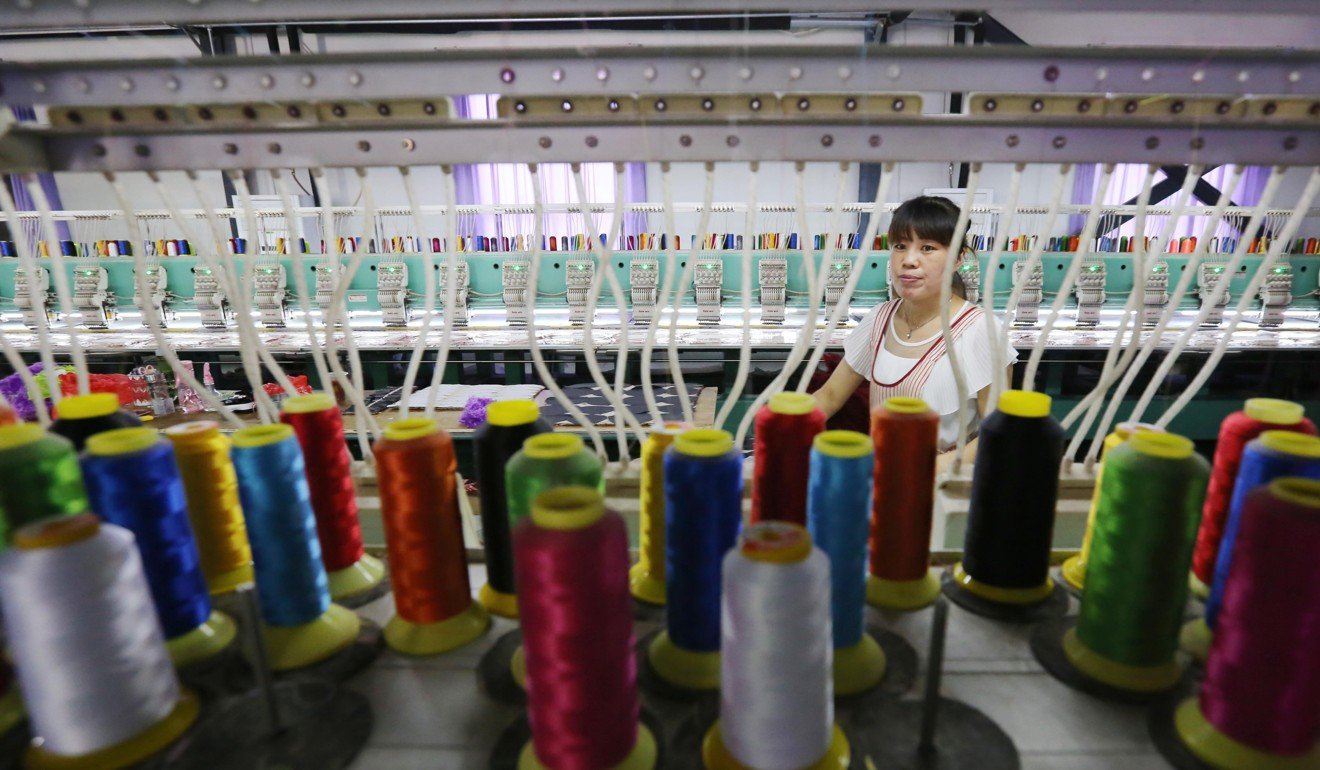 "While we cannot rule out a short term bounce driven by positive sentiment, we doubt that any such market-policy induced rally can sustain without improving fundamentals," Bank of America Merrill Lynch wrote.
At the start of the year, The National People's Congress authorised the allocation of the local government debt quota ahead of schedule, with 1.39 trillion yuan (US$205.26 billion) available this year to support public investment.
Commercial banks have also been instructed to lend more to private enterprises and small-medium enterprises (SME) at affordable interest rates.
In turn, the State Council, the nation's cabinet, has pledged to help commercial banks to replenish their capital via various channels in preparation of the need to absorb potentially souring debt.
Bank of China plans to sell as much as 40 billion yuan (US$5.9 billion) of perpetual bonds in what could be the nation's first ever issuance of such debt by a lender.
The PBOC also cut the amount of cash held in reserve by all commercial lenders last month, the first such cut since 2016.
The central bank also changed the definition of a small business, meaning loans to an enterprise with a credit line of less than 10 million yuan (US$1.48 million) will qualify for targeted required reserve ration cut, up from the previous standard of 5 million yuan.
Haibin Zhu, chief China economist at JPMorgan, noted the danger of authorities undertaking policy easing measures in place of more structural reforms to the economy to restore productivity-driven, sustainable long-run growth.
Worries are mounting that state-owned company reforms are being delayed, while new market distortions are being created in the financial system, Zhu said.
"The instructions on the direction, quantity, and price of bank loans directly violate a fundamental principle in the financial sector, risk-based pricing," Zhu said.
"The fiscal sustainability problem may be aggravated in the long run."