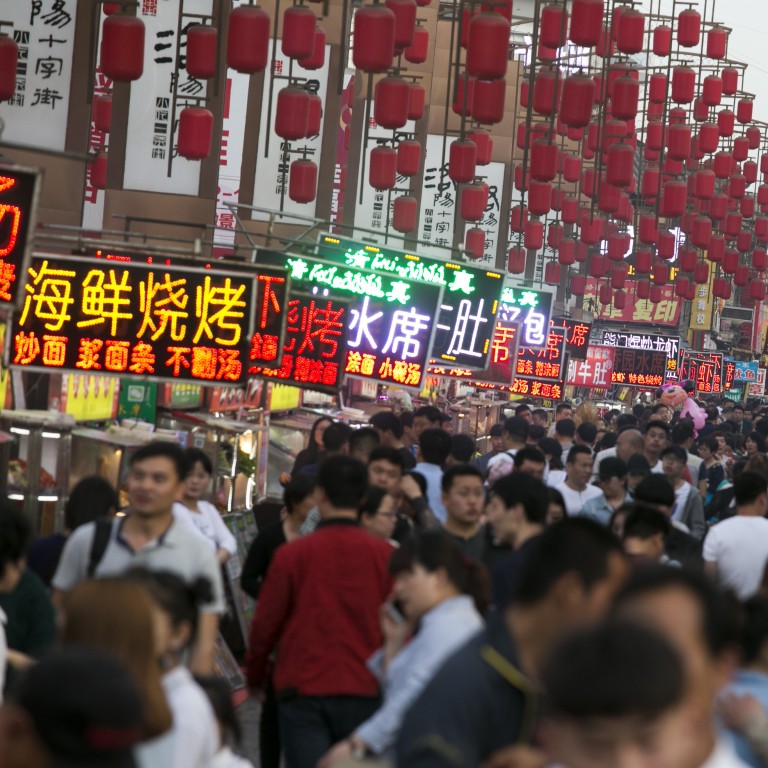 Can China's emerging cities help counter the economic slowdown and US-China trade war?
Retail sales growth in lower-tier cities have posted double-digit growth in the past few years compared with larger cities like Shanghai, Beijing and Guangzhou
Companies are focusing on growing sales in emerging regions, but they are only likely to alter the national consumption picture in the long term
For 2019, Chinese investment firm and retailer Five Star Holdings is projecting a 50 per cent increase in revenue, even though China is fighting an economic downturn and a trade war with the United States.
The company's optimism stems from the strong revenue growth it has experienced in the past few years, half of it from China's smaller cities and the rural regions where spending growth has surpassed that of major cities.
Five Star, which has annual sales of about 50 billion yuan (US$7.4 billion), is backing China's unheralded regions to keep delivering.
It operates an e-commerce platform targeting less developed cities rural areas, and also a logistics service – Huitongda Network – which covers 17,000 villages and towns across 20 provinces.
Consumers in smaller cities and rural areas now spend about 70 to 75 per cent of their annual disposable income, said Five Star's strategic development general manager Frank Hu.
"This is compared with 60 to 65 per cent in tier one [such as Beijing and Shenzhen] and two [such as Chengdu and Chongqing] cities, and showed greater confidence and willingness to spend," said Hu.
"The potential for growth is huge, though it takes time."
The trade war, Hu added, has had little, if any, direct impact on these regions' consumption.
If the experience of Five Star is to be believed, China's smaller cities and countryside could help Beijing achieve its aim of using domestic consumption as a buffer against the economic downturn, albeit only over the long term.
China's economic growth in the fourth quarter of 2018 was the slowest in 28 years, weighed down by trade frictions with the US that have affected consumer confidence and their willingness to spend.
Last year, national retail sales growth fell 1.2 percentage points to 9 per cent. Both disposable income and the actual amount spent – 6.6 per cent vs 5.6 per cent – grew faster in the rural areas than urban areas – 8.4 per cent vs 4.6 per cent – last year.
In the last few months, the central government has introduced a series of measures to spur consumption across the country, with a focus on the car and home appliance sectors, as well as accelerating the commercial launch of 5G technology, which powers everything from cars to home devices at greater speeds.
Beijing has also rebuilt more than 10,000 state-run supply and marketing co-operatives (SMCs), which provide Chinese farmers with agricultural products, including seeds, fertilisers, fuel and machinery services.
This brought the total number of SMCs to nearly 32,000, meaning that 95 per cent of towns and villages now have one. Government funding for the cooperative network has also increased from 2.3 billion yuan (US$340 million) in 2016 to an estimated 2.89 billion yuan last year.
These are all feeding into the rural and smaller city consumption boom.
At Five Star's level, Hu said the company is expecting urban sales to jump 28 per cent this year and rural sales 50 per cent.
The company's Huitongda Network received a 4.5 billion yuan investment last year from Alibaba Group Holding, owner of the South China Morning Post.
Hu said rural consumers spent about 30 per cent of their income on household appliances and products, including mobile phones, another 30 per cent on food, 20 per cent on housing, and the remaining money on clothing and shoes.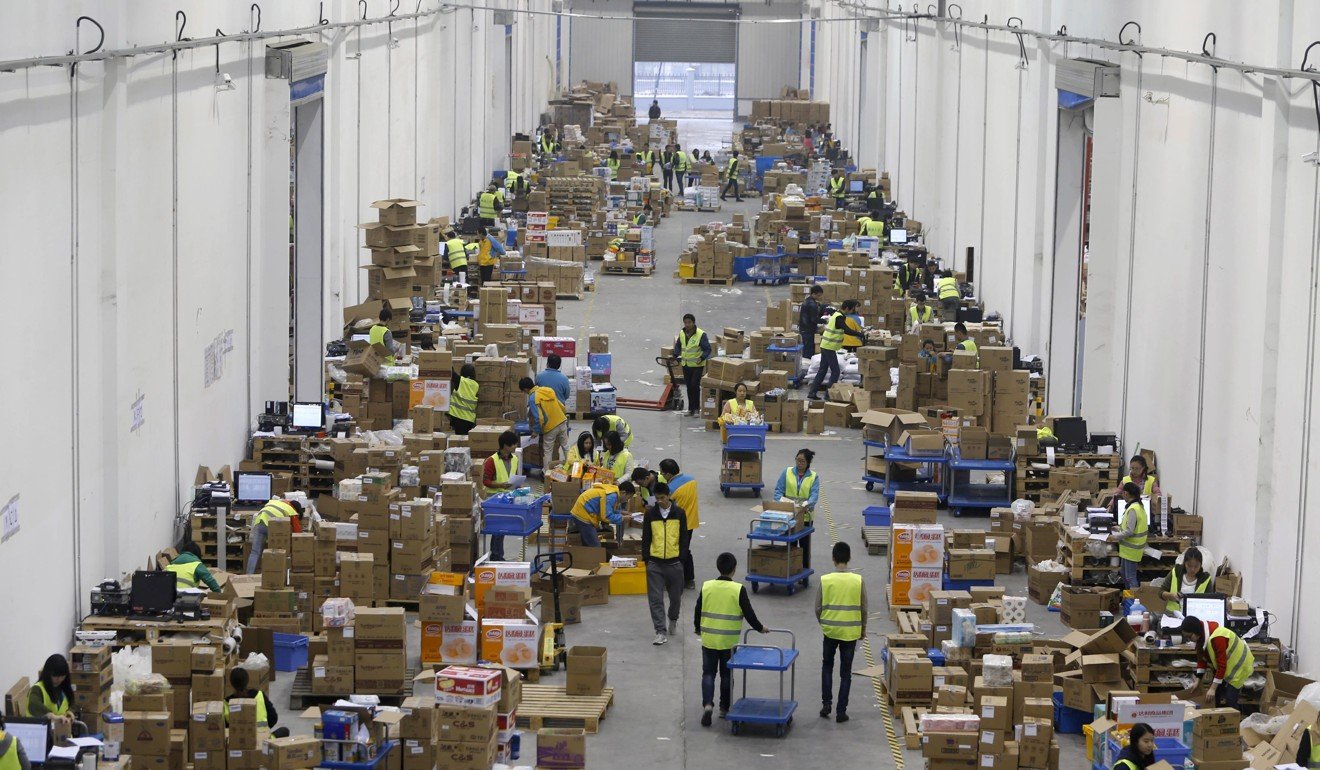 While demand for home appliances is tied in part to replacement cycles, China's push into the internet of things – that is, the development of the smart devices sector - has created a rapidly growing, nationwide market for smart home gadgets.
Hu said that in rural areas, awareness of smart home systems is starting to pick up.
The trend was evident for Wang Yalin, an office worker, when she visited her family in her eastern Shandong province hometown during this month's Lunar New Year holiday.
Wang noticed that many of her relatives had upgraded to smart home appliances.
"When they upgraded their home appliances, they naturally opted for the latest models available in the market, many of which are smart appliances," said Wang, who moved to Shijiazhuang city in northern Hebei province a few years ago.
"They just went with the trend, without necessarily having demand for [the special features of] these appliances."
Revenue in China's smart appliances sector is expected to surge 68 per cent to almost US$5 billion in 2019, becoming the second-largest market in the world after the US at US$6.7 billion, according to statista.com.
Growing at an annual compound rate of 25.5 per cent, the segment could hit US$12.4 billion in 2023. There is no breakdown in data for the urban and rural areas.
Wang Guannan, who operates a peanut butter factory in Pingyi County in eastern Shandong province, said that rapid technological development made it easier for consumers in the lower tiered cities to access a greater variety of products.
"Their development of information technology and internet, creates new food and drink experiences for consumers … expanding their horizons," said Wang, the general manager of Shandong Yiksun Foodstuffs, which produces peanut butter for the domestic market and for export, as well as peanut-related food products for domestic consumption.
This year, the company plans to begin selling online, through social media apps to raise its market share and brand equity.
So far, despite the strong growth numbers among smaller cities and rural regions, China's regional retail sales pale in comparison to consumption volume in major cities like Shanghai and Beijing.
For instance, retail sales in Shaoyang city, in landlocked Hunan province, surged 27.3 per cent in 2018. But the actual sales volume of 1.7 billion yuan (US$251 million) was just 0.1 per cent of Shanghai's 1.27 trillion yuan (US$188 billion) last year.
National urban sales last year topped 32.6 trillion yuan (US$4.82 trillion), with rural spending a mere 16.8 per cent of that.
Nevertheless, urban dwellers in China's major cities are spending less, as companies cut back and unemployment rises.
"Rising costs in education, owning a home and a car are depressing consumption," said Five Star's Hu.
PwC's China consumer market lead manager Jennifer Ye believes it will be at least another five years before smaller cities will have a significant impact on overall consumption.
In terms of growth, however, Ye said 90 per cent of the projected rise in retail sales in coming years is expected to come from these cities, thanks to rising disposable income.
"The pace of living [in larger cities] is fast, which also means less time to spend," Ye said, drawing a distinction with consumers in smaller cities.
In the countryside, the fundamental issue is how to effectively raise rural incomes, according to Du Xiaoshan, a researcher at the Chinese Academy of Social Science.
"That means, the need to increase earnings through multiple channels ... which would entail agricultural restructuring including focusing on sectors and products that bring higher returns," Du said.
For businesspeople like Hu, the opportunity is clear.
"There are 700 million people in rural China," he said, which have the potential to spend a lot more.
These are the next generation of customers, for Five Star and other businesses looking for a new growth story, away from China's traditional consumption hubs.
Additional reporting by Orange Wang
This article appeared in the South China Morning Post print edition as: Smaller cities drive welcome boom in consumer spending