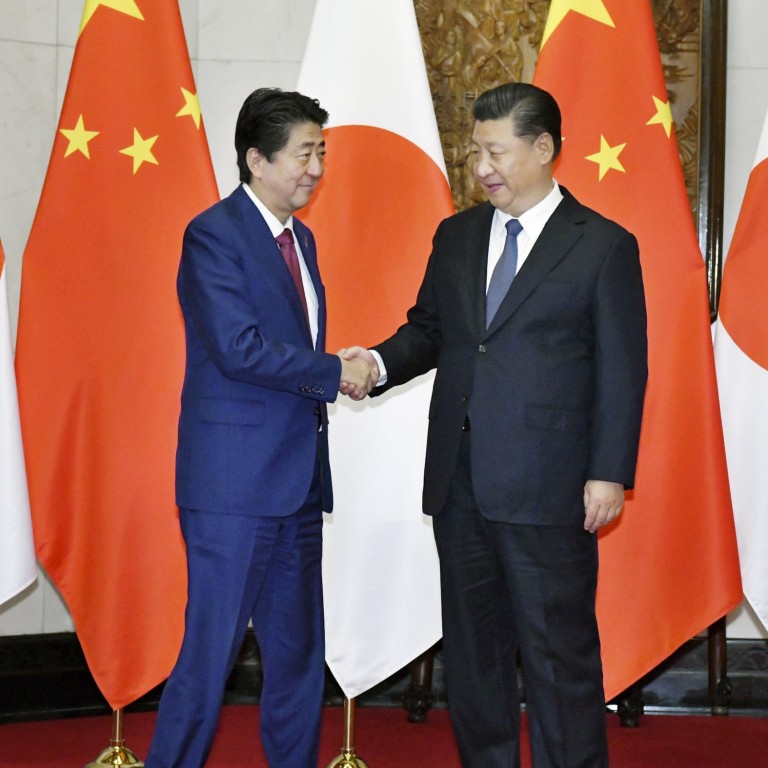 China should boost ties with Japan, South Korea to counter increasingly hostile US, analysts say
Beijing has become too dependent on US for trade, government researchers say
Nation should leverage relationships with Tokyo, Seoul and Southeast Asia to drive regional economic development
China should increase its cooperation with Japan and South Korea to offset the economic impact of its trade war with the United States, government researchers said.
Despite the prolonged efforts of Chinese and US officials to resolve their seven-month dispute, the economic, technological and geopolitical rivalry between the world's two largest economies is set to continue and intensify, so Beijing should focus on strengthening relations with its Asian neighbours, they said.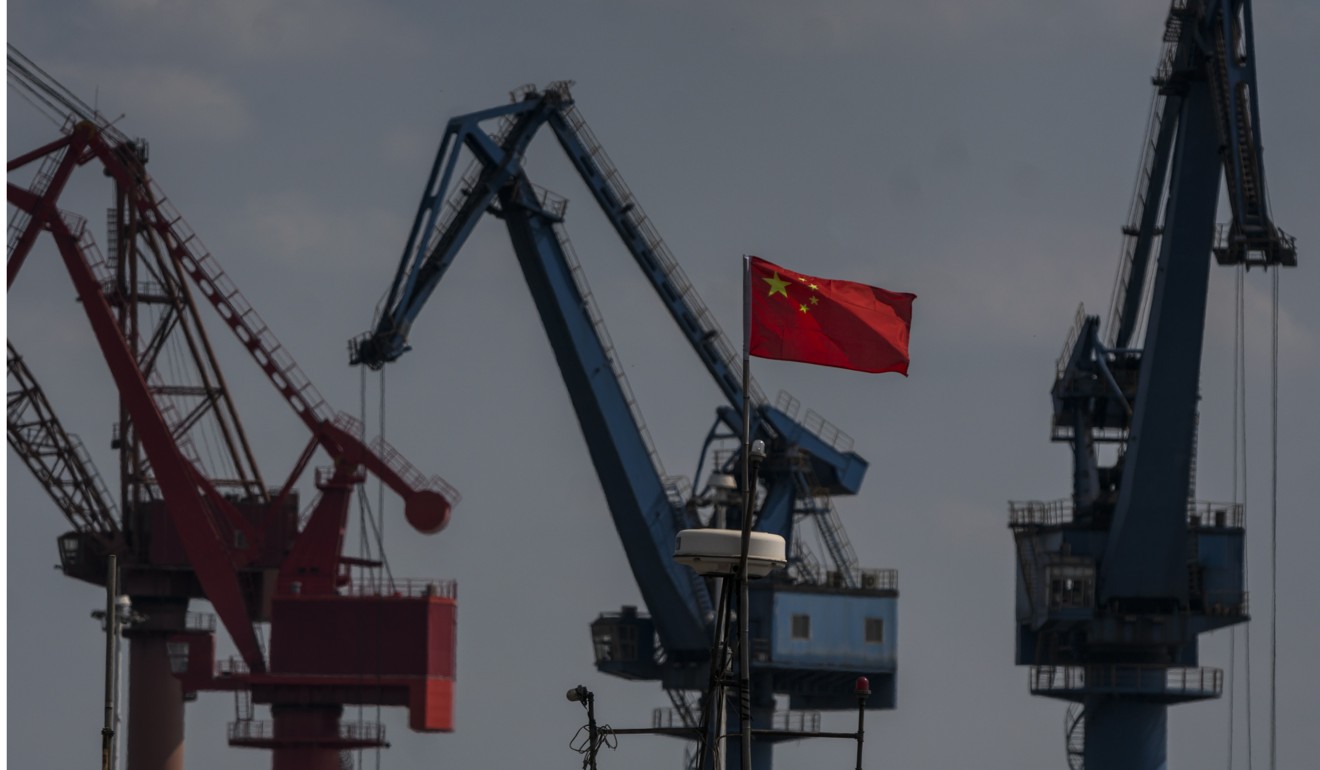 "China has overrelied on the US economy," Zhang Jifeng, deputy director of the Institute of Japanese Studies at the Chinese Academy of Social Sciences (CASS), said at a seminar on Thursday on Beijing's relations with Tokyo and Seoul.
"China needs to better leverage Japan, to relieve or even resolve the conflict with the US."
There have already been signs of improved ties between Beijing and Tokyo, with Japan's Prime Minister Shinzo Abe visiting Beijing in October and Chinese President Xi Jinping set to travel to Japan later this year. Meanwhile, Beijing and Seoul appear to have put their disagreements – sparked by the latter's deployment of a US anti-missile system in 2017 – on hold as a result of shared trade tensions with the US.
Zhang said that as Washington had become increasingly hostile to Chinese investment in advanced industries such as aviation, robotics and artificial intelligence, so Beijing should switch its policy focus to Asia.
That would require greater cooperation with Japan and South Korea – via a
three-way free-trade agreement
– and more integration with the region as a whole, through the Regional Comprehensive Economic Partnership, a proposed free-trade deal between the 10 members of the Association of Southeast Asian Nations, and China, Japan, South Korea, India, Australia and New Zealand, he said.
China should also consider joining the Comprehensive and Progressive Agreement for Trans-Pacific Partnership (CPTPP), of which Japan, Australia, New Zealand and Asean nations Malaysia, Singapore, Brunei and Vietnam are already members, he said.
Wang Huiyao, founder and president of the Centre for China and Globalisation, a think tank in Beijing, said earlier that membership of the CPTPP would provide a hedge against China's dependence on the US.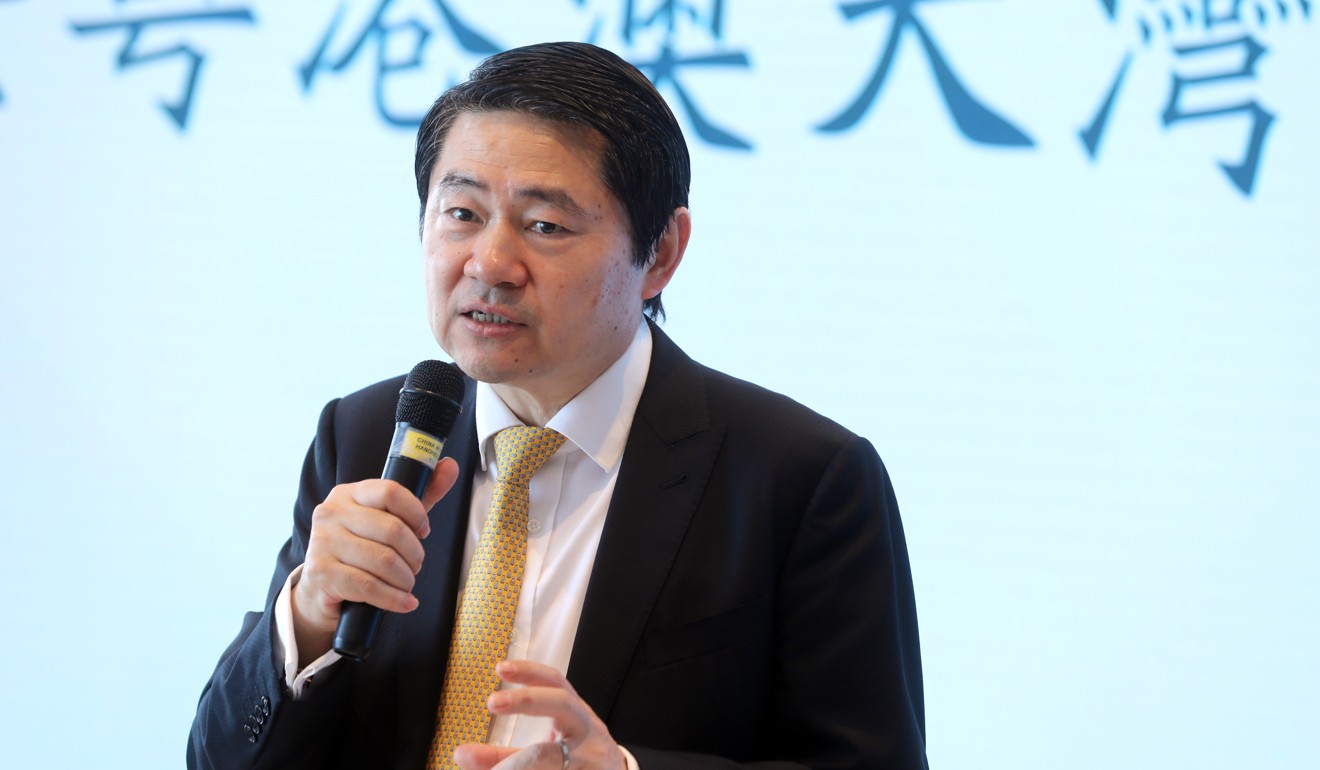 Despite Zhang's suggestions, Japanese investment in China has been steadily falling, to US$3.27 billion in 2017 from US$7.38 billion five years earlier.
According to a survey published in December by the Japan External Trade Organisation, a government-affiliated think tank, more than 75 per cent of Japanese firms cited rising wage bills as the main reason for relocating out of China, while almost 54 per cent said regulatory obstacles influenced their decision to move.
In contrast to the relative stability of its business dealings with the US and Europe – they each accounted for about 15 per cent of China's annual trade in the 1995-2017 period – Beijing's trade with Japan has been volatile, with a high of 20 per cent in 2011 and a low of 7 per cent in 2017, according to figures from the China Centre for International Economic Exchanges, another Beijing-based think tank.
Over the same period, South Korea accounted for an average of 7 per cent of China's total trade, according to data from the China Customs Administration.
Liu Xiangdong, a researcher at the China Centre for International Economic Exchanges, said that while China's trade with Japan and South Korea was important, there was room for growth.
"China needs to work with Japan to take the total trade back to a higher level," he said.
Li Xiangyang, director of the National Institute of International Strategy at the CASS, said that contrary to the belief that East and Southeast Asian nations might benefit from additional investment as companies were forced out of China because of the US tariffs, the trade war had actually damaged exports in some cases.
Japan, South Korea, Indonesia, Thailand and Singapore all saw their exports fall in December, while in January Japan's exports fell by 8.4 per cent year on year, its biggest monthly drop for three years.
"Although the figures are only a snapshot, we can see that East Asian nations are being affected by the trade war," Li said.
"East Asian nations need to stick together to fight US protectionism."
This article appeared in the South China Morning Post print edition as: China should boost Japan, South Korea ties to counter US