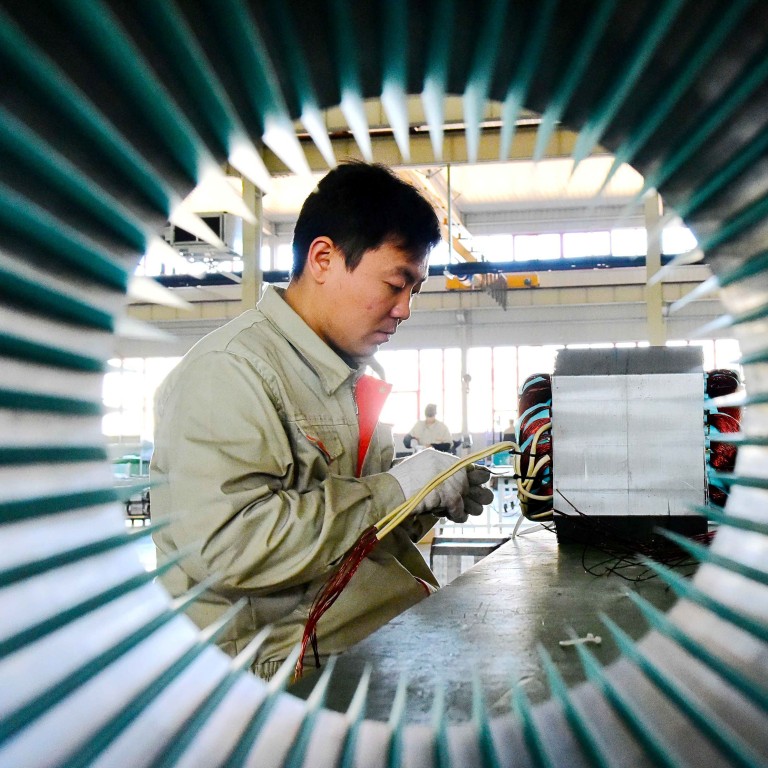 China PMI data expected to show manufacturing slumped for third month in a row
Manufacturing purchasing managers index seen falling further into negative territory
Analysts said Beijing's stimulus measures are yet to have an impact
Activity in China's manufacturing sector is expected to have contracted for a third straight month in February, suggesting the economy is still slowing, despite government efforts at stimulus.
The National Bureau of Statistics purchasing manufacturing index (PMI) is expected at 49.5 in February, unchanged from January, according to a survey of economists by Bloomberg.
A reading below 50 indicates a contraction in the manufacturing sector while a reading above 50 represents expansion.
The official data is released on Thursday.
While there are signs of progress in the US-China trade talks, Chinese manufacturers are expected to remain cautious about their business plans until a final resolution is agreed, analysts said.
Negotiators are reported to be sketching out the terms of an agreement covering six structural issues in the Chinese economy: forced technology transfer and cyber theft, intellectual property rights, services, currency, agriculture, and non-tariff barriers to trade.
US President Donald Trump said this week that he may soon sign a deal with President Xi Jinping to end the trade war, which has been blamed for slowing global economic growth and disrupting markets.
"Manufacturers need to see the final trade package first to be confident about making further expansion and investments plans or to hire more people," said Iris Pang, Greater China economist at ING.
"If the package isn't solid enough and can be taken back easily, then manufacturers will simply remain in 'wait-and-see' mode."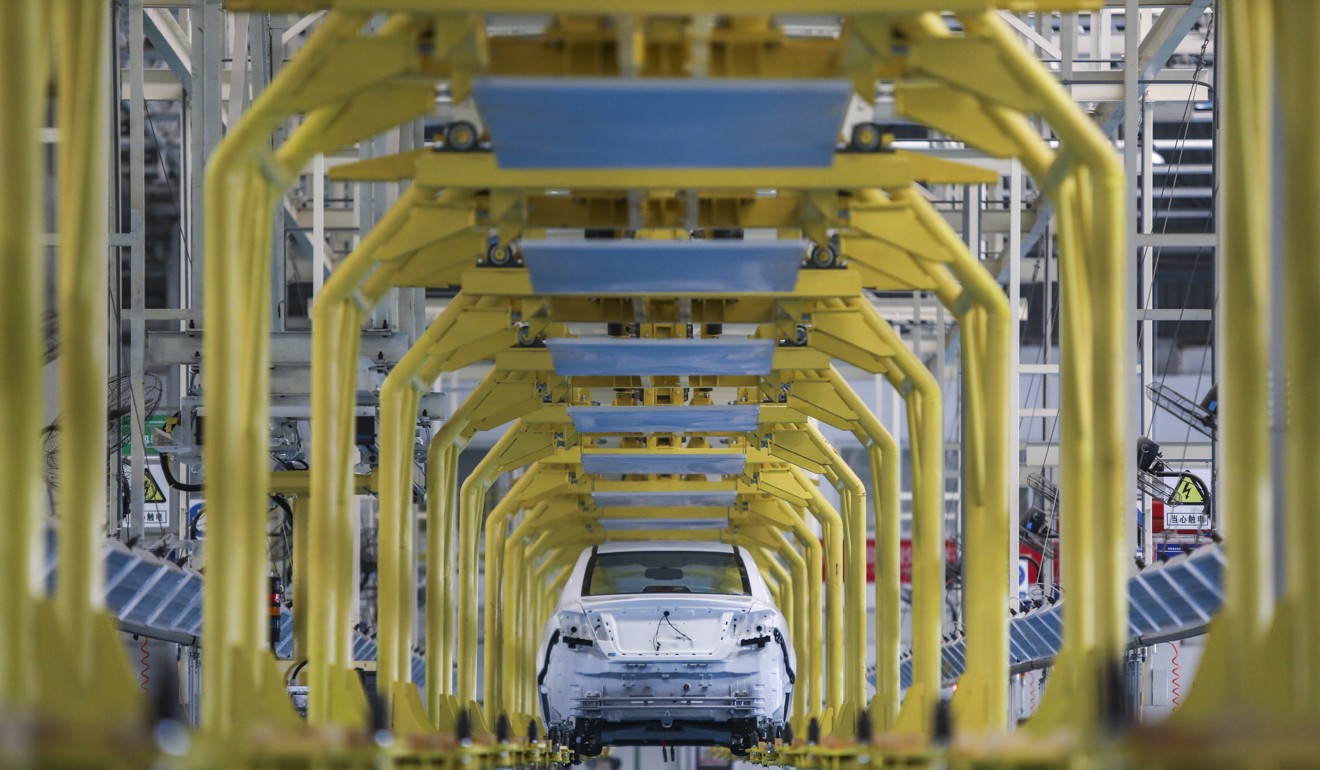 China's official non-manufacturing PMI, which includes both the services and construction sectors, is predicted to fall slightly to 54.5 in February from 54.7 in January, according to the Bloomberg survey.
February's PMI readings come with the caveat of being potentially skewed by the timing of the Lunar New Year holiday, which began on February 4.
During this holiday period, activity in both the manufacturing or service sectors is typically cut back or halted altogether.
Both consumer and producer price inflation (PPI) fell in January, suggesting that domestic demand remained sluggish.
PPI, the price producers charge wholesalers at the factory gate, rose just 0.1 per cent in January, the lowest since September 2016 and down from 0.9 per cent growth in December.
Analysts said the low rate is likely to to feed through to weaker profit growth among industrial firms over the coming months.
In response, the government has been trying to pump more money into the economy.
Chinese bank lending rose to a record high last month, but the growth is unsustainable due to lack of credit demand among companies, said Larry Hu, an economist at Macquarie Bank.
Beijing, meanwhile, enacted a series of monetary and fiscal stimulus measures in recent months, but the effects will only become more apparent in three to six months, said Betty Wang, senior economist at ANZ.
At the start of the year, the National People's Congress authorised the issuance of new government debt ahead of schedule, with 1.39 trillion yuan (US$205.26 billion) available this year to support infrastructure investment.
In January, the People's Bank of China also cut the amount of cash required to be held in reserve for commercial lenders, the first such cut since 2016.