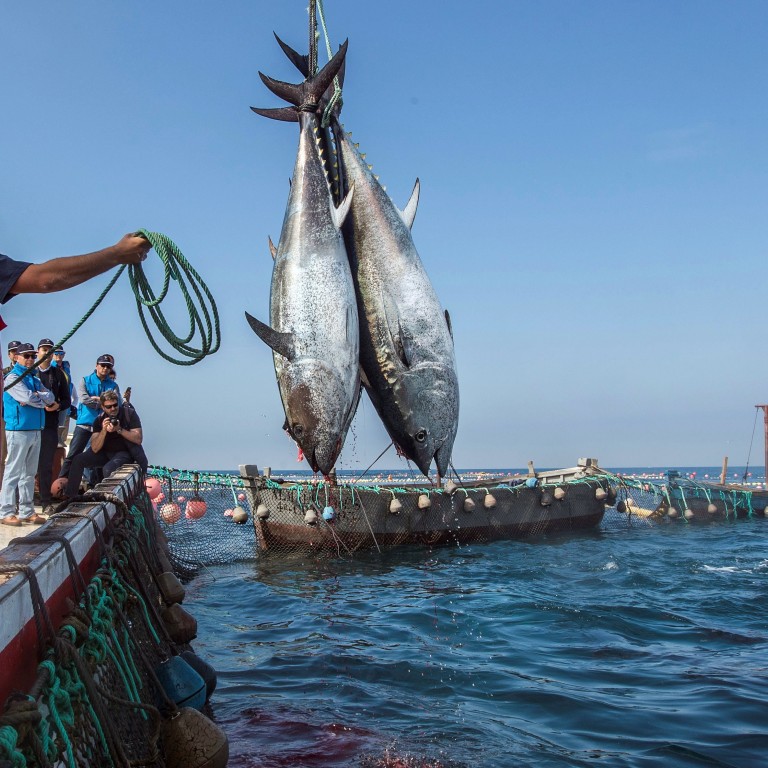 US-China trade war was supposed to save American industry, but it is forcing companies to look overseas
Bumble Bee Seafoods, Cap America and Char-Broil among those considering their options, with manufacturers potentially needing to cut jobs to deal with tariffs
US President Donald Trump has halted the planned tariff increase from 10 per cent to 25 per cent, but negotiations are ongoing over a long-term deal
They were supposed to bring manufacturing jobs back to the United States, but trade war tariffs on China are causing some American companies to consider moving factories overseas, while others may be forced to make job cuts due to rising costs.
Bumble Bee Seafoods was founded in 1899 by American fishermen who caught, processed and canned fish before selling to a burgeoning US consumer market.
And 120 years later, the company maintains a tuna cannery in California and a clam processing plant in New Jersey, employing 500 people in the US.
Since September, however, it has been paying a 10 per cent tariff on tuna loins imported from China, with fears that should talks between US and Chinese negotiators break down, the tariff could increase to 25 per cent.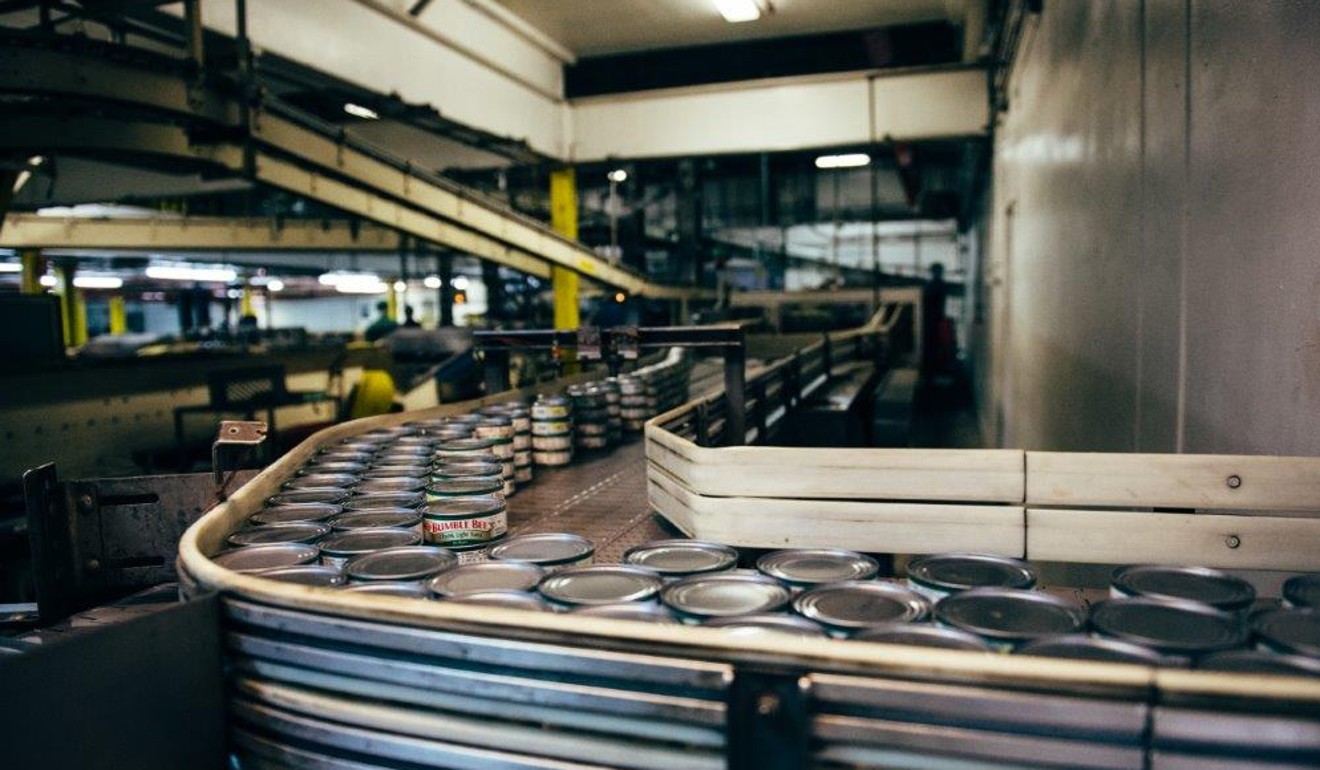 As a direct result of the trade war, Bumble Bee is considering closing its California cannery and is actively exploring production options in Southeast Asia.
"This is tuna meat for canning, this is not an issue about intellectual property, this is not about technology, this is not an issue about national security," said Dave Melbourne, the company's senior vice-president for consumer marketing and corporate social responsibility, who has spent six months lobbying Washington politicians to exempt his company from tariffs.
"We are proudly producing product in the US today, that is our priority. We have wonderful employees, we have in some cases two to three generations of families in our canneries. We feel very strongly that we want to continue to be US produced for the majority of our portfolio.
"But there are so many alternatives on the table. We don't understand how we will sustain a 10 per cent or 25 per cent tariff long term."
Tuna loins are among the products that appear on Section 301 List 3, goods designated for a 10 per cent tariff when imported from China.
Bumble Bee's Melbourne is baffled as to why they are included on the list, and said that US lawmakers have been unable to provide a plausible answer.
The company imports loins from tuna caught in the Western Pacific and subsequently cleaned and bagged in Ningbo, south of Shanghai – close to where they are sourced by a Chinese partner, the name of which Bumble Bee would not disclose for business reasons.
The fish must be cleaned and bagged close to the source, with tuna caught in the East Pacific cleaned in Fiji, while fish from the Indian Ocean are cleaned in Mauritius.
The company has had to shelve plans to expand its plant in California, which would have brought more jobs to the region, and Melbourne said that it would not be economically or logistically viable to bring the cleaning plants back to the US.
Bumble Bee considers itself among the unintended consequences of the US-China trade war, but rather than expanding its domestic footprint, it is exploring options overseas, and rather than hiring more Americans, it is considering letting some go.
Cap America CEO Phil Page finds himself facing an equally agonising dilemma for his business, which sells promotional baseball caps and other knitted headwear products.
Rather than celebrate US President Donald Trump's delaying a planned increase in tariffs on Chinese goods to 25 per cent, Page said the prolonged trade war has left the future of his small business hanging in the balance.
Most of Page's 285 employees put custom embroidery on caps shipped from China to the company's base in Fredericktown, Missouri, products also subject to the 10 per cent levy on the third round of Section 301.
A rise in the tariff to 25 per cent would force Page to lay-off some workers, he said, which would have noticeable economic consequences in a town of only 5,000 people.
Such an outcome would be particularly bitter, Page said, given that he was "forced" to start sourcing some blank caps from China in 2001 – when China joined the World Trade Organisation (WTO) – to keep profit margins intact, and ultimately had to end his company's production of caps in 2014.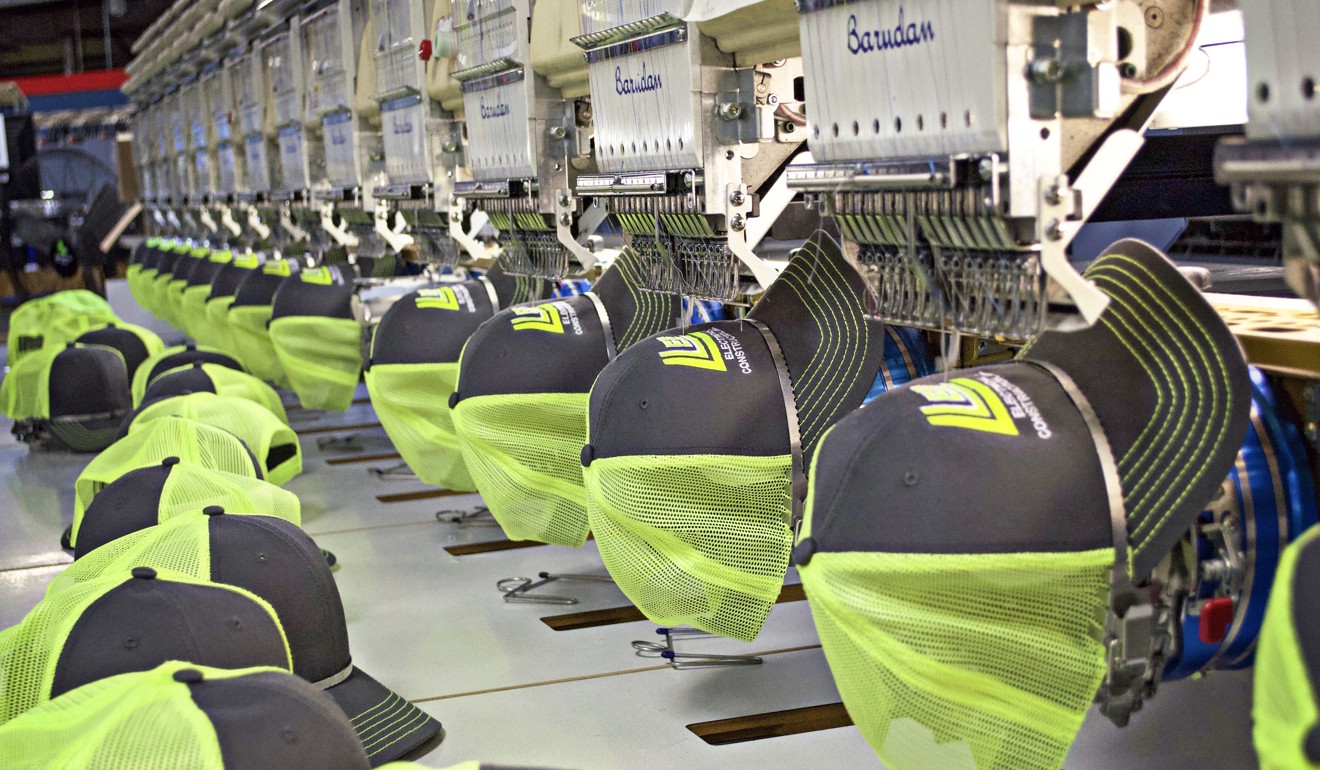 "Some people make fun of our name Cap America, asking 'how can you call yourself that when you're selling imported caps?'," Page said.
In 2001, the US government "was spinning global trade as a wonderful thing. Whether I agreed with that or not, I didn't have a choice. We were forced into importing or going out of business."
Page explained that baseball cap production would be "very difficult if not impossible to bring back to America because most of the major cloth mills have already relocated to other countries, sewing machine manufacturers followed them, and most of the technicians who service the machines have retired".
The story is shared among other small-to-medium-sized manufacturers making low-tech products.
In testimony to the office of the US Trade Representative (USTR) in August 2018, Char-Broil CEO Christine Robins and other corporate executives made a similar point in their attempts to avert the third round of Trump's Section 301 tariffs.
The distributor of outdoor gas grills, based in Columbus, Georgia, said 90 per cent of its products sold in the US are imported, and 96 per cent of those come from China because the country's WTO accession provided duty rate "predictability." Shifting their sourcing of these products to other countries would take at least 30 months and "tens of millions of dollars".
"At present, no country, including the United States, has the capacity to produce gas grills on the scale that we or the market require," Robins said at the USTR hearing.
The brinkmanship around the Trump administration's efforts to address intellectual property rights violations and protection of advanced technologies is testing the patience of companies like Melbourne's, Page's and Robins', whose industries are not affected by these concerns.
Page did not get a chance to argue his company's case at the hearing, so he sent a letter to US trade representative Robert Lighthizer warning that tariffs on the products his company imports from China "will create a destructive chain reaction that could ultimately destroy an entire town", but received no response.
Melbourne, too, sent a letter to the USTR, but that also fell on deaf ears.
"We tried to arrange meetings with USTR and none were taken. In all the various meetings I have had on [Capitol] Hill, this is one of my biggest questions: why were some of the products on the lists, and why were others not?," he said.

Lighthizer told a congressional committee in Washington on Wednesday that "much still needs to be done" both before an agreement is reached. Other comments throughout his testimony showed a willingness to maintain an aggressive stance, despite the plight of some US manufacturers.
Gwendolynne Moore, a Democrat representing a district in Wisconsin, pointed out that a product that helps new parents to prevent sudden infant death syndrome was subject to the 10 per cent tariff as it is made exclusively in China.
She added that an increase to 25 per cent would put the product, imported and distributed by Minneapolis-based company Graco, "out of reach for many consumers".
"The bottom line is we ought to be manufacturing these things in the United States," Lighthizer responded.
"A 10 per cent tariff on that product versus what it would have cost six months ago with the devaluation of the Chinese currency is probably a two or three per cent increase in price.
"If the cost of that 2 to 3 per cent is that a bunch of people have jobs that they wouldn't otherwise have, personally that's a trade I'd make."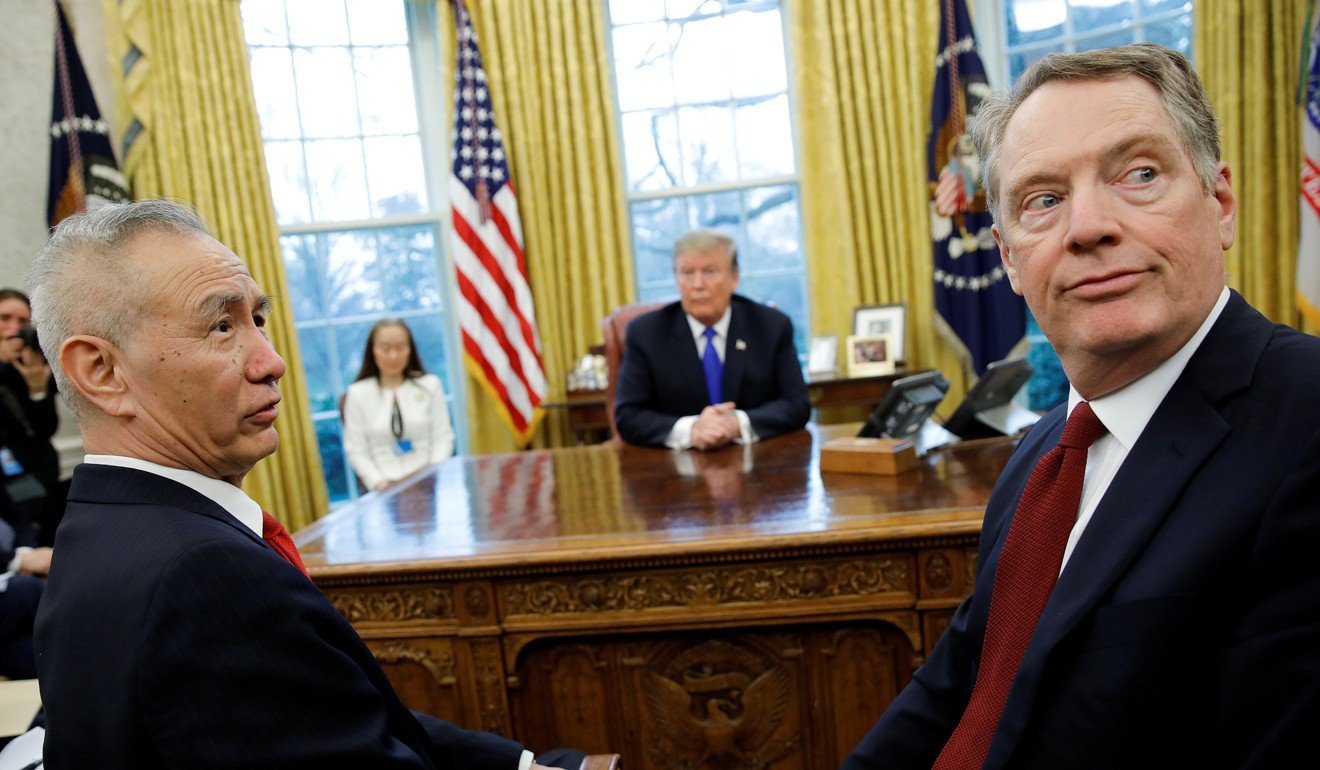 But for some companies, these small increases have big consequences.
"We deal with many US suppliers for packaging, labels. If we are forced to consider alternative options, whether they are reducing what we do in the US and exploring options offshore, that would be about 1,000 folks in the US supply chain," Bumble Bee's Melbourne said.
Many congressmen questioning Lighthizer voiced support for a tough line in his negotiations with China.
Representative Mike Kelly, a Republican, had some of the strongest words of support for prolonged action against China.
"We have to be damned fools if we don't think we haven't been in a trade war for decades," Kelly said.
"I am so damn tired of forfeiting the game and then crying because we lost. This is absolutely stupid that we've allowed ourselves to get into this position. We've been too nice. We are so stupid for getting into this position."
But for companies caught in the middle, it is not about being nice or being stupid, it is about survival.
"We operate canneries in California and New Jersey, so our labour rates are significantly higher than other producers that may be offshore," said Bumble Bee's Melbourne.
"We've always been able to maintain our domestic footprint by being very smart.
"With the 10 per cent and then 25 per cent [tariff], we are faced with a very difficult situation that we don't have an answer for."