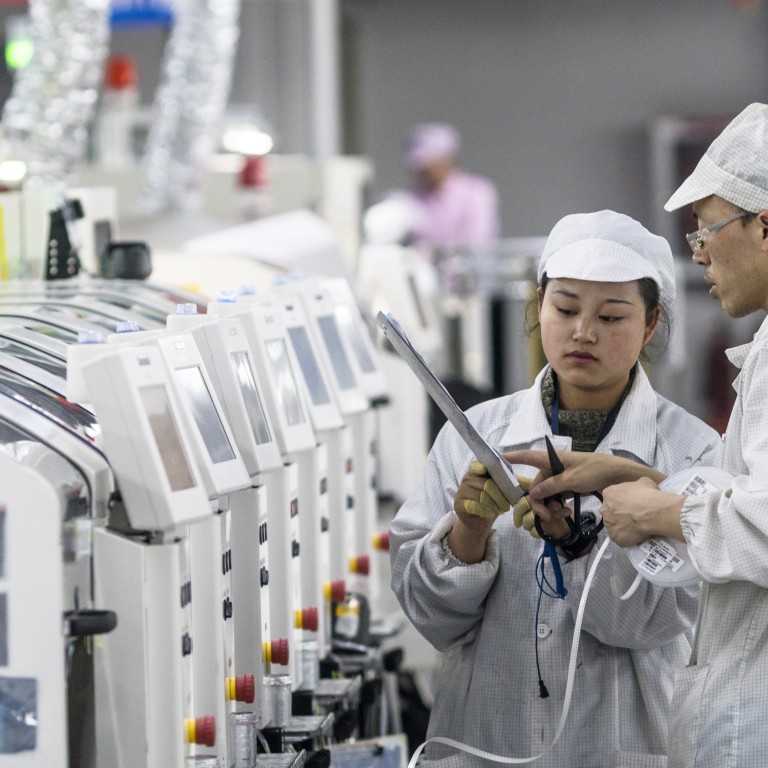 China to make forced technology transfer illegal as Beijing tries to woo back foreign investors
Issue a key demand made by US President Donald Trump as part of the ongoing US-China trade war
China expected to pass new foreign investment law next week during National People's Congress
Beijing will make it illegal to force foreign investors to transfer their technology to Chinese partners while also lowering market barriers for foreign firms to enter the domestic market, a senior economic planning official said on Wednesday, highlighting an effort to lure overseas investment inflows.
China is expected to pass a new law next week intended to protect the interests of foreign investors, both as a response to demands from the United States that have formed part of the ongoing trade war negotiations, and to help shore up economic growth, which slowed last year to its lowest rate in 28 years.
Foreign investors will be allowed to set up ventures in which they have full ownership, instead of being forced into joint ventures with local partners, in more industries, said Ning Jizhe, a vice-chairman of the National Development and Reform Commission, in Beijing on Wednesday during the National People's Congress.
In addition, China will set up a special task force to facilitate "key" projects like electric-car maker Tesla's new factory in Shanghai or BASF's new chemical complex in Guangdong, both of which are solely owned by the foreign company.
China's leadership has listed foreign investment as one of the six areas that it must "stabilise" in 2019, along with employment, growth, trade, domestic investment and market expectations.
Foreign direct investment in China amounted to US$135 billion in 2018, an increase of 3 per cent from a year earlier, according to Chinese government data.
But foreign investment into the world's second biggest economy have slowed over last decade, which could deprive China of access to advanced technologies and marginalise the country in the development of future global supply chains.
Beijing is trying to lure more foreign capital and technology to support its plan to upgrade its manufacturing industries and boost the development of new, hi-tech sectors.
"China will roll out more opening-up measures in the agriculture, mining, manufacturing and service sectors, allowing wholly foreign-owned enterprises in more fields," Ning said.
Since December, China has been rushing to draft legislation for a new foreign investment law, a key clause of which prohibits local government's from forcing transfer of technology in return for being allowed to conduct business in their jurisdictions.
"After passing the law, the government will take serious measures to obey and implement it," Ning added.
He said that China will remove market entry restrictions for foreign investors to ensure that domestic and foreign firms "are treated as equals."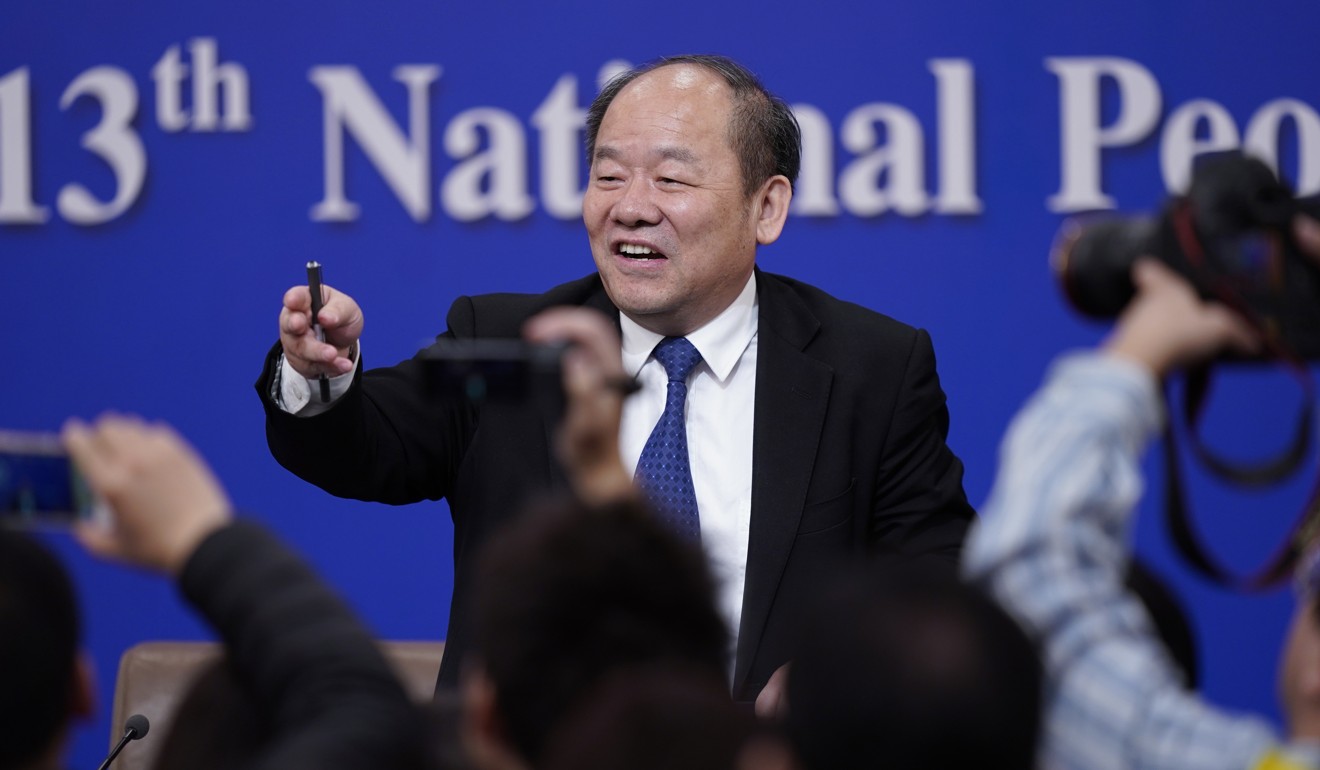 However, the jury is still out whether Beijing's promises of fair treatment, market access and protection for intellectual property rights will be enough to generate a steady inflow of hi-tech investment.
The US has long complained that China has been unwilling to implement previous commitments under the World Trade Organisation to open up its market – allegation Beijing denies.
Shen Jianguang, chief economist at JD Digits, an arm of Chinese e-commerce firm JD.com, said restrictions on foreign investment will exist in China despite the government's promises.
China's domestic market remains large and attractive for some foreign investors, he said.
"Foreign investors are still very interested in the Chinese market, if the openness of the economy is sufficient," Shen added.
This article appeared in the South China Morning Post print edition as: Beijing to make forced technology transfers illegal