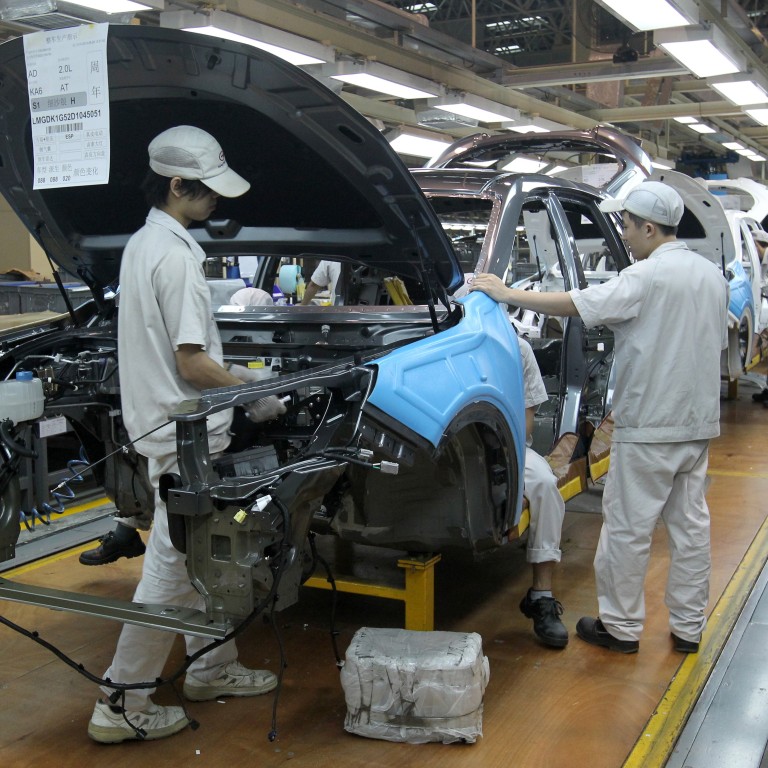 US car tariffs would have 'bigger effect' on global economy than US-China trade war, says WTO economist
World Trade Organisation chief economist Robert Koopman warns that there would be a 'big disruptive effect' on supply chains and on consumers hoping to buy cars
Direct trade between the US and China accounted for just 3 per cent of global trade in 2017 compared to 8 per cent for the car sector including parts
US tariffs on the car industry would have a "much bigger effect" on the global economy than the trade war between the United States and China, said the World Trade Organisation's chief economist, Robert Koopman.
Total global trade in 2017 was worth US$22 trillion, with trade between the US and China accounting for just 3 per cent (US$660 billion) compared to 8 per cent (US$1.76 trillion) for the car sector including parts.
The impact of a trade war on cars would be more widely spread than a bilateral trade war between the US and China, Koopman said.
The global car supply chain is long and complex, with many parts are made in China before then being sent to other countries for assembly into finished cars.
And while China is now the biggest car-buying and producing market in the world, most of its vehicles are made for domestic consumption – it is not even in the top 15 of national exporters of finished cars.
Koopman warned that tariffs would cause a "big disruptive effect" on supply chains and on consumers hoping to buy cars.
"If tariffs come in on automobiles, you will see a pretty big disruptive effect. It will increase some domestic activity [in the US], but at higher costs and with less choice," Koopman told the South China Morning Post in Hong Kong this week.
"Consumers will be worse off, some domestic workers and companies might gain, others will lose."
While the net effect – that is, the actual total amount of global trade lost to tariffs – would still be "relatively small", market confidence would almost certainly be dented, he added.
Much as in the case of the ongoing US-China trade war, the knock-on effect on investment is likely to be substantial, which could have large ramifications for the global economy.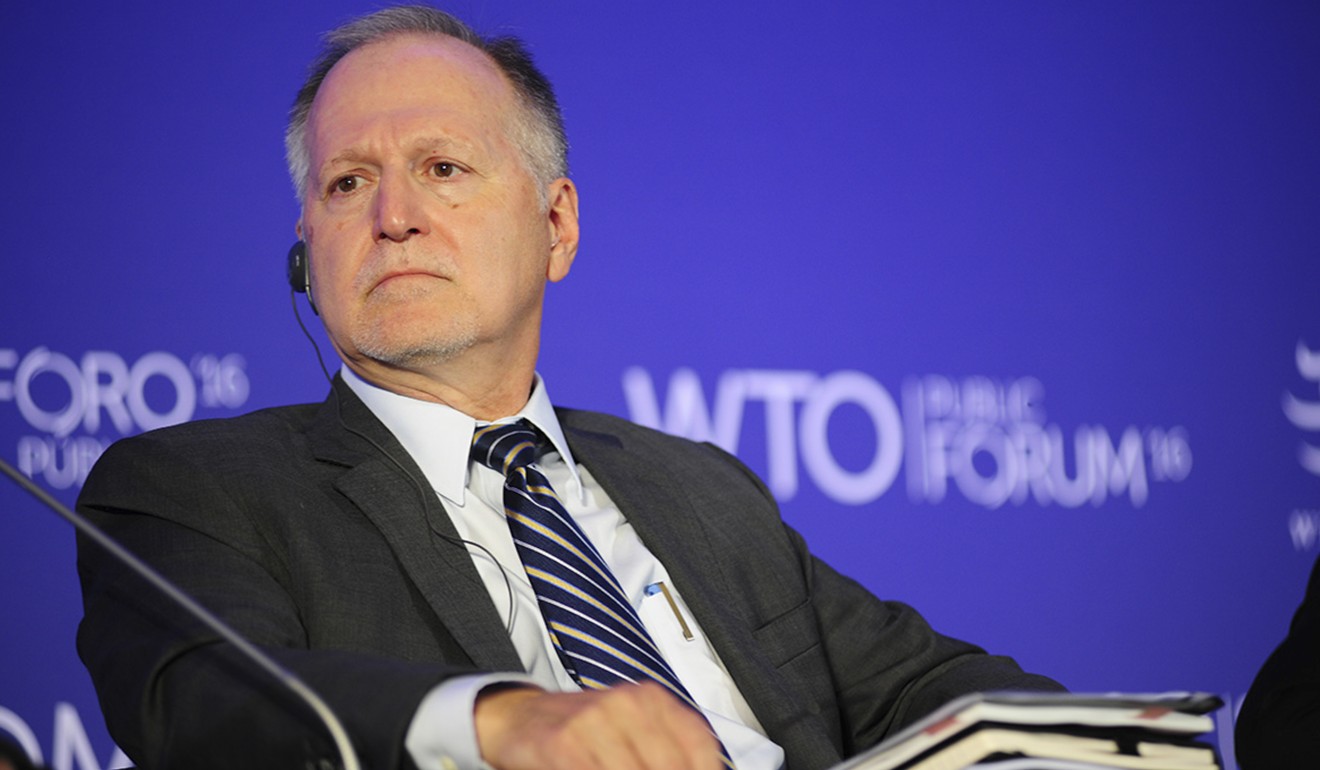 "Bigger challenges could be firms saying: 'I don't know what to do with my next investment,' consumers saying: 'I don't know if I should buy a car now, because auto supply chains are complex, I might lose my job'," Koopman said.
"The big danger of these kinds of tariffs is that they cause investors and consumers to hold off on spending, and you get a bigger macroeconomic negative effect."
The US Commerce Department delivered a report to the White House on February 18 which reportedly recommended that US President Donald Trump implement tariffs on car imports.
The study is part of a Section 232 investigation on imports that are alleged to threaten US national security. Section 232 is the same clause under which tariffs were placed on steel and aluminium last year.
Trump has 90 days to decide whether or not to implement tariffs on imported cars, but the US car industry has already warned that such a move would have negative effects on the US economy.
In a February report, the Centre for Automotive Research found that should imported cars and parts be subjected to tariffs – except those imported from Canada, Mexico and South Korea, with which the US has recently renegotiated trade agreements with – 366,900 jobs could be lost.
Furthermore, the cost of cars and light-duty trucks will increase by US$2,750 on average and "many consumers will be forced into the used car market", according to the report.
Koopman compared the potential situation with that of the steel tariffs, which have had a small direct effect on the US economy, but have had a "big redistributive effect on the companies that use steel intensively in their production".
For example, many companies have experienced higher construction costs due to the steel tariffs, including two Chinese companies which are building
chemicals plants in Louisiana.
The tariffs will add "tens of millions" of US dollars to construction costs, the general manufacturing site manager of one of the companies, Wanhua, told US media, since it was using steel imported from China to build key parts of the plant.
Companies either have to buy steel from countries that sell more expensive products, or stick to their planned purchases and pay the tariff, but either way, the costs are higher.
In 2009, US president Barack Obama placed tariffs on tyres imported from China, a situation which Koopman compared with the potential war on cars.
While Obama claimed that 1,200 US jobs were saved as a result, each one cost the US economy US$900,000, according to a 2012 study by the Peterson Institute for International Economics.
"The total cost to American consumers from higher prices resulting from safeguard tariffs on Chinese tyres was around US$1.1 billion in 2011. Only a very small fraction of this bloated figure reached the pockets of tyre workers. Instead, most of the money landed in the coffers of tyre companies, mainly abroad but also at home," the report said.
It is thought that the primary objective of the trade war, from the White House's perspective, is a reduction or reversal of the American trade deficit with China.
However, Koopman said that this could not be achieved while the underlying macroeconomic issues remain, in part due to the savings imbalance between the US and China.
"This is macroeconomics, this is savings and investment," Koopman said.
China's savings rate as a percentage of gross domestic product was 47.01 in 2017, according to the World Bank, the world's fifth highest ratio.
The United States' ratio is 18.07 per cent, lower than Afghanistan, Timor Leste and Laos. Countries with high savings rates – China, Germany, Japan – generally run high trade surpluses, with consumers spending less and saving more.
"If the US is reducing its imports from China, it is just going to import from someone else. If the US doesn't address the deficit in savings and balance, this is going to be whack-a-mole, trying to whack this little thing that keeps popping up and moving around," said Koopman, saying that behavioural change in US consumption would be required, otherwise tariffs on Chinese goods are likely to be futile.
The World Trade Organisation (WTO) has long been criticised as a "talking shop" as it has failed to achieve its overarching aim of a global trade deal, with the Doha Round of talks aimed at achieving that being abandoned in 2015 after 14 years of negotiations.
Trump has repeatedly threatened to withdraw the US from the WTO and has blocked the reappointment of appeal judges, leading many to suggest that the organisation is in terminal decline.
Koopman defended the organisation, saying that its dispute settlement function is its "crown jewel" and that it was current US trade representative Robert Lighthizer, a long-standing WTO critic, who said: "I've said this before, if we didn't have it, we'd have to invent it."
"There's a challenge to the pace of negotiations, but to suggest the WTO is completely dysfunctional because it takes a while to work these things through, that's an overstatement," Koopman said.
"Is there scapegoating? There's a passing of blame. What are you looking to get out of the organisation? You need to set an agenda so that people can get what they want out of it," he said, adding that even if the WTO was reformed, "you can never appease all the critics".