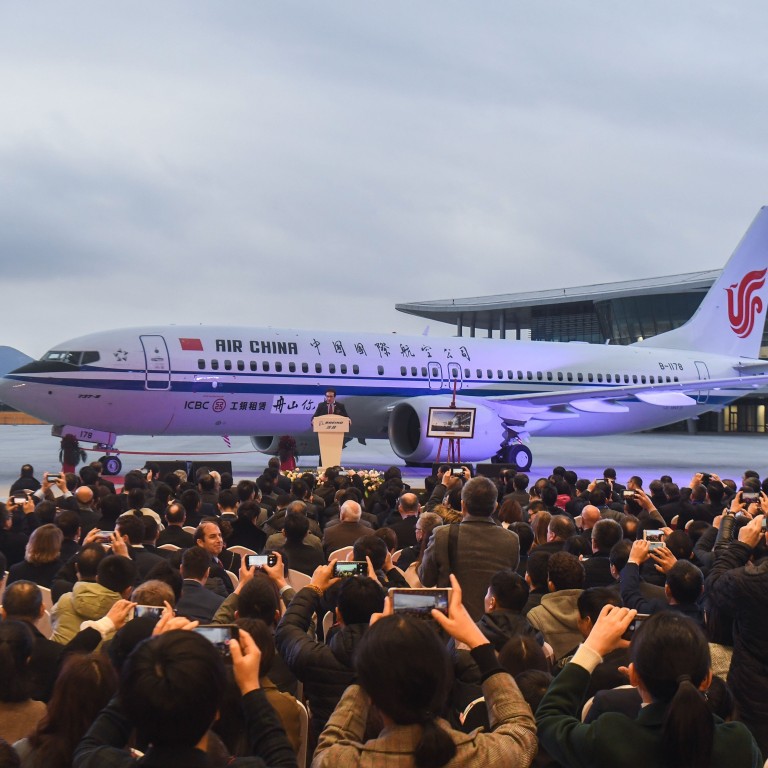 China's grounding of Boeing 737 Max 8 may win praise for safety but no points for aircraft sales
China's aviation authority was the first to ground Boeing 737 Max 8 planes after the crash in Ethiopia on Sunday which killed all 157 people on board
Decision is of little commercial benefit, with Chinese-built C919 years from service
While Beijing's swift decision to ground the kind of Boeing aircraft involved in the Ethiopian Airlines crash could raise its profile in international aviation regulation, it is far too soon to say it could turn into a commercial boon for China's aircraft manufacturing industry, analysts said.
China's aviation authority was the first to ground Boeing 737 Max 8 planes after the crash in Ethiopia on Sunday which killed all 157 people on board. Most countries have followed suit.
Sunday's crash was the second of the same Boeing model in five months – a Lion Air crash in Indonesia in October killed 189 people – raising questions about the safety of the Boeing model, which entered service less than two years ago.
China reacted on safety concerns and posted a notice by 10am on Monday, or about 19 hours after the crash, telling Chinese airlines to ground all Boeing 737 Max 8 models by 6pm that day, according to a copy of the notice seen by the South China Morning Post.
To some Chinese analysts, Beijing's quick decision may boost China's kudos and raise the profile of the country's first indigenous long-haul airliner, the Comac C919.
The snap decision by China's aviation authority on Monday, a step ahead of Europe, UK, Hong Kong and other countries, "will certainly elevate China's influence and voice power in aircraft safety", said Lu Zhou, an analyst with Dongxing Securities, a Chinese brokerage, who follows China's defence and aircraft industry.
Beijing showed to the world its extremely low tolerance of aircraft safety risks by being the first government to ground the Boeing, Lu said. This, in turn, may help China to sell the C919.
Other analysts were not so sure.
"China has evinced an aggressive reaction to the 737 Max incidents, but a possible Boeing stumble still may not present much of an opportunity for China's nascent aviation industry," said Brock Silvers, managing director of Kaiyuan Capital.
"Boeing 737s have been reliable industry workhorses for decades, while China's Comac jets have only recently begun to fly and inspire a dramatically lower level of industry confidence.
"China's reaction may be an attempt to boost to a home-grown competitor, but the impact should prove short-lived," Silvers said.
Kelvin Lau, the head of car, transport and industrial research at Daiwa Capital Markets, said it was too early for China to see any tangible benefit as the C919 was years away from posing any meaningful threat to Boeing.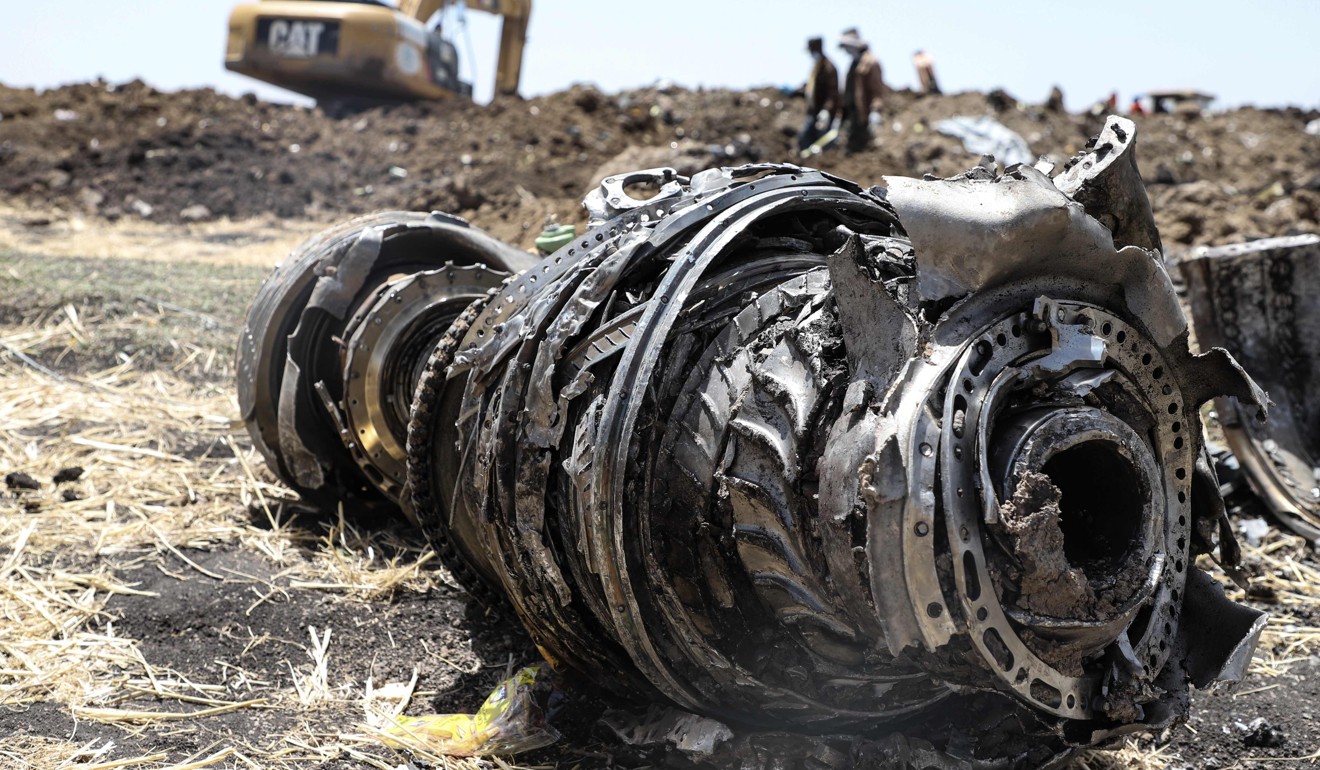 The reputational damage to the US plane builder from the Max 8 problem could be short-term as its aircraft manufacturing business "wasn't just built yesterday", Lau said.
Boeing's ambitious Chinese rival "needs to first resolve when its planes can take off, and it's not just one model. It's not that easy to write off Boeing and Airbus."
The C919, made by the state-owned Commercial Aircraft Corporation of China, completed its maiden flight in May 2017, but is not due to fly commercially until 2021. The company received more than 800 purchase orders and options as of June 2018, although more than 95 per cent of the orders were placed by Chinese airlines and leasing firms.
China's ambition was to change the world long-haul commercial aircraft market from the duopoly of Airbus and Boeing to an "ABC" of Airbus, Boeing and Comac.
According to China's "Made in China 2025" plan, which has been toned down recently, China expected home-made commercial aircraft to supply more than 10 per cent of the domestic market by 2025, while Chinese-made regional aircraft should take a share of about 10 to 20 per cent of the global market by 2025.
It aimed for global market shares of 40 per cent and 15 per cent respectively for general-purpose planes and helicopters by the middle of the next decade.
For now, the focus was on the troubles of the Boeing 737 Max 8.
The Chinese aviation authority's notice to domestic airlines on Monday linked the crashes in Indonesia and Ethiopia, saying they "shared certain similarities". As a result of to its "zero tolerance of safety concerns", China decided to keep that Boeing aircraft model, which accounted for about 3 per cent of China's total air fleet, on the ground until safety issues were resolved.
Beijing's quick response was challenged by the Federal Aviation Administration (FAA) – the US aviation regulator – which on Monday issued a "continued air worthiness notification" for the model hours after Beijing acted. FAA acting administrator Daniel Elwell said on Tuesday there was "no basis" for the US to ground the aircraft.
However, China's argument won the day, with aviation authorities from at least 45 countries and regions – including the European Union and Australia – grounding the aircraft or barring it from their airspace.
The groundswell has put tremendous pressure on the FAA, long regarded as arbiter of the world's gold standard for aircraft safety, to make an extra effort to make sure Boeing's newest model is safe.
Additional reporting by Elaine Chan