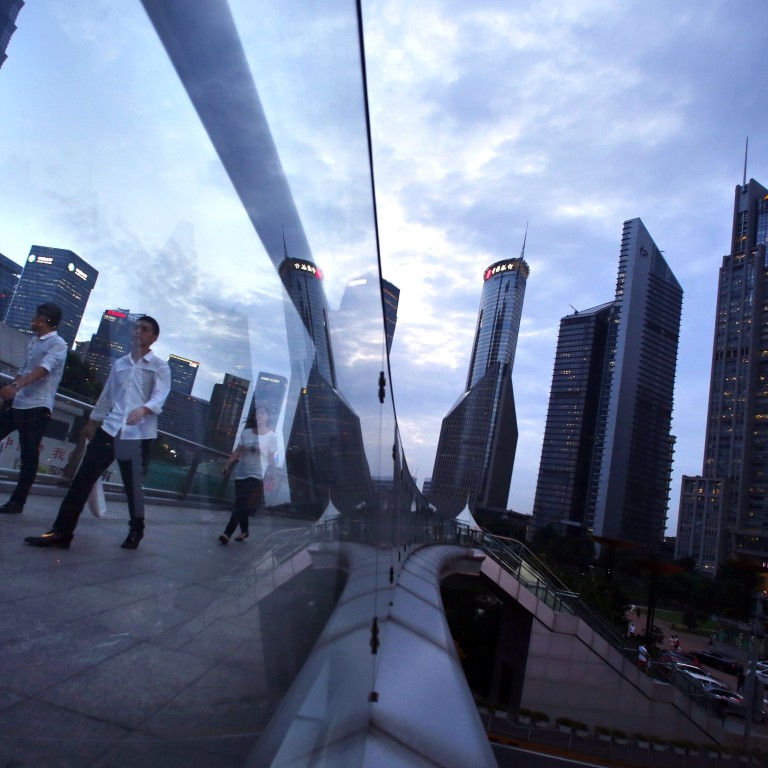 China's new foreign investment law is too vague, says US business group
American Chamber of Commerce in China welcomes legislation 'in principle' but says it doesn't go into enough detail and needs more consultation
Legislation is likely to be rushed through rubber-stamp legislature as part of efforts to meet US trade war demands
China's new foreign investment law has received a lukewarm response from a leading US business group, which complained about a lack of consultation and detail.
Beijing hoped that the new law would help improve its image among global investors and also help address some of the concerns at the heart of the trade war with the US, but the American Chamber of Commerce in China said that the provisions were "still quite general" and did not go into specifics.
The group continued that "in principle [it] welcomes and appreciates" the new law, which is expected to be given final approval by China's legislature on Friday, but expressed concern that foreign investors had not been sufficiently consulted.
"We are concerned that such an important and potentially far-reaching piece of legislation will be enacted without extensive consultation and input from industry stakeholders," it said.
The law is due to go into effect on January 1 and promises fair treatment to foreign investors in China, forbids forced technology transfers and bans Chinese officials from leaking commercial secrets.
But the chamber said the law had not addressed concerns such as treating foreign and Chinese companies equally, the possibility that its broad protections will be overridden by industry-specific regulations and the broad scope of a proposed national security review.
The group said it was looking forward to "engaging fully with the government as it drafts and promulgates implementation regulations and procedures".
The new law replaces the "three foreign capital laws" – the Law on Sino-Foreign Equity Joint Ventures, the Law on Sino-Foreign Contractual Joint Ventures and the Law on Foreign-Capital Enterprises – passed between 1979 and 1990 in the early years of China's process of reform and opening up.
The Chinese government has been rushing the law through the largely ceremonial National People's Congress, in part to satisfy US demands in the continuing trade talks.
While the law is intended to level the playing field for foreign investors in China, it also contains general restrictive clauses that foreign companies in China are required to follow.
For instance, according to Article 35 of the draft legislation, the Chinese government can conduct national security reviews of foreign investments when the government sees the need.
The concern that the law's provisions are not specific enough is also shared by non-American businesses.
When the first draft of the law was unveiled last week, Mats Harborn, president of the European Union Chamber of Commerce in China, said: "We are concerned that the drafting of the foreign investment law is being squeezed between the normal legislative process and the negotiation table with the US, in part to address the trade conflict."