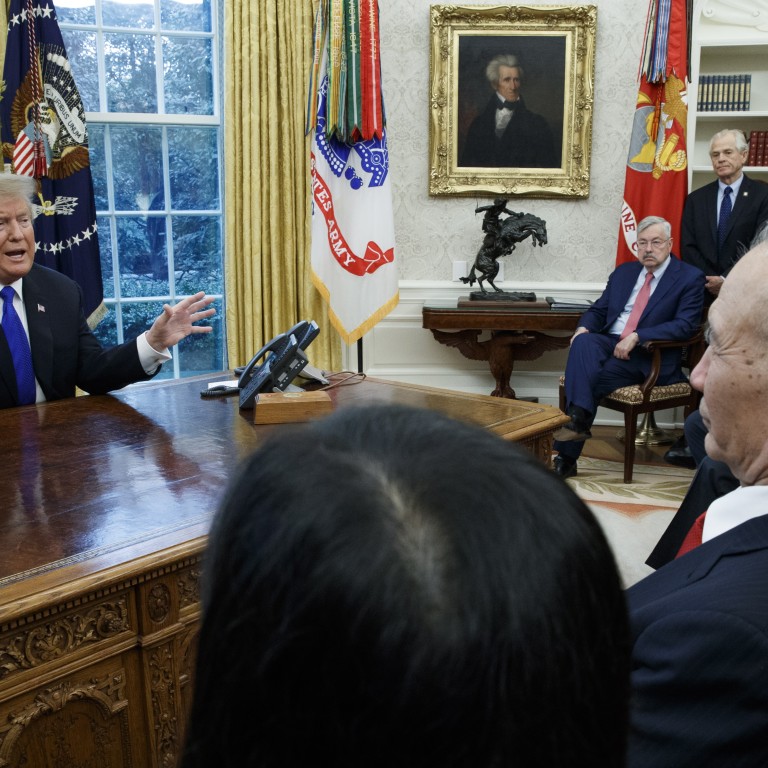 US-China trade war could slash US$1 trillion from US economy in a decade warns Chamber of Commerce
New study from the US Chamber of Commerce finds that should tariffs increase, US gross domestic product, employment, investment and trade will all decline
Research focuses on the information communications technology sector, which is set to be among the hardest hit by a prolonged trade war
The year is 2029, the US-China trade war is still being waged, and it has cost the American economy US$1 trillion.
That is the warning contained in a new report commissioned by the US Chamber of Commerce, which calculates the cumulative hit to US growth over the next decade should trade tensions with China continue to escalate.
The study, conducted by the Rhodium Group, unpacks the economic impact of three rounds of tit-for-tat tariffs to date and also estimates the effect of a tariff increase to 25 per cent on the US$200 billion of Chinese products currently hit with a 10 per cent duty by the US government.
It finds that the tariffs significantly reduce US gross domestic product (GDP), employment and investment, while export and import prices will rise, making US products less competitive overseas and consumer products more expensive for American shoppers.
"In the five years after tariffs are implemented, average annual US GDP would fall US$64 billion to US$91 billion (0.3 per cent to 0.5 per cent) short of baseline potential," the study found.
Over a decade, the cumulative impact would leave GDP a total of US$1 trillion lower than it would have been without tariffs, the research found, should US President Donald Trump follow through with his threat to raise tariffs further on Chinese goods. The size of the US economy was about US$20 trillion at the end of last year.
The study focuses in particular on the information communication technology (ICT) sector, which has been heavily exposed to the trade war, finding that within five years of the tariffs' introduction, exports of ICT goods – anything from microchips, to laptops, to semiconductors – could be 20 per cent lower than they were under pre-trade war conditions.
Higher import tariffs "disproportionately hit US manufacturers who rely on lower-cost inputs shipped from China", the report said, pointing out that 49 per cent of imports subject to new tariffs are intermediate goods, which are subsequently used in American manufacturing facilities to make finished products.
In July and August 2018, the US imposed a 25 per cent tariff on US$50 billion worth of Chinese imports, and in September added a 10 per cent tariff on an additional US$200 billion of Chinese products. The 10 per cent added in September was scheduled to rise to 25 per cent in January and again in March, but the first increase was postponed before being postponed indefinitely due to progress made in ongoing negotiations.
China retaliated with a 25 per cent tariff on US$50 billion of US imports and variable tariffs of 5 per cent to 10 per cent on a further US$60 billion of US imports.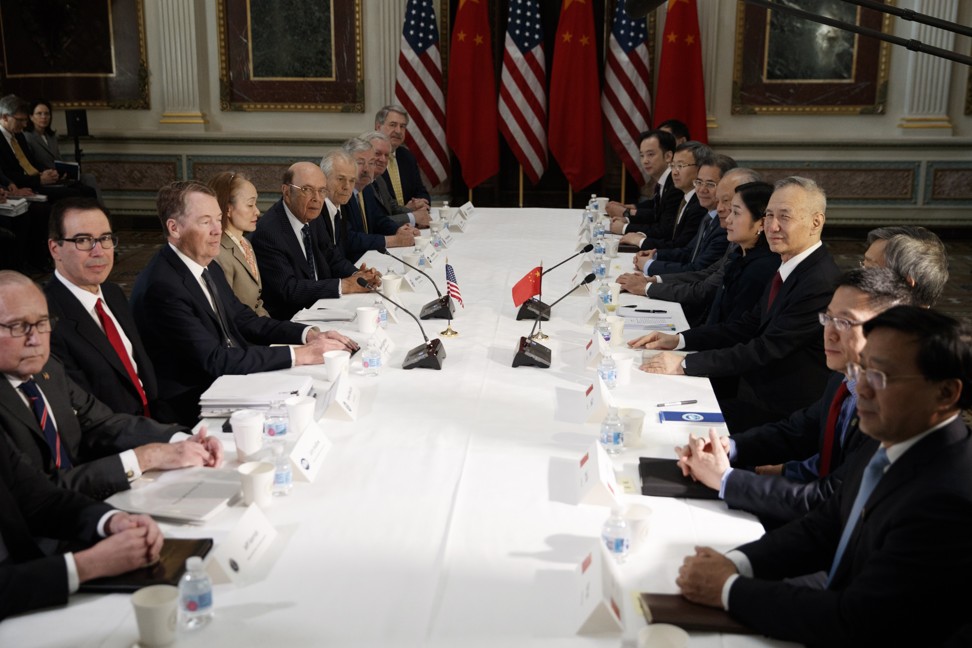 Intermediate electronic products are among the most common groups found among the three lists of goods subject to the tariffs, with computer chips, power assemblies, parts used in semiconductor production and optical fibres among the items hit.
The US Chamber of Commerce study finds that while the trade war will lead to a decline in ICT manufacturing in China, it will be Canada and Mexico that are the real winners of supply chain shifts, while East Asian countries will also stand to benefit from higher exports as a result of firms leaving China.
This is the latest in a line of studies that shows the US technology industry stands to suffer from the trade war. In September 2018, the Information Technology and Innovation Foundation found that tariffs on Chinese technological goods "would jeopardise the substantial benefits cloud computing can provide to the US economy".
A 25 per cent tariff on printed circuit board assemblies, a crucial component in data servers, "would lead to a 6 per cent price hike and reduce consumption by nearly 12 per cent in 2019", it said.
In a letter to US Treasury Secretary Steven Mnuchin in April 2018, International Technology Industry Council president Dean Garfield wrote that "China has abused the privilege of its membership in the World Trade Organisation (WTO)" and pledged full support for the investigation under Section 301 of US trade law that led to the implementation of tariffs. However, he said that "we cannot support the heavy focus on tariffs as a solution".
Garfield added: "Instead of tariffs, we strongly encourage the administration to build an international coalition that can challenge China at the WTO and beyond."
Subsequently, as Apple's share price tumbled after it slashed its revenue forecasts around the turn of the calendar year due in large part to weaker sales in China, CEO Tim Cook laid the blame partly on the trade war.
"We believe the economic environment in China has been further impacted by rising trade tensions with the United States," he wrote in a letter to investors in January.
Indeed, a procession of US technology executives have warned of the harm the trade war could do to their companies and industries since the Section 301 tariffs started in July 2018.
"The tariffs that are suggested are across a lot of our core networking products, so it's fairly significant," Cisco chairman Chuck Robbins said in September.
Bill Gates, a founder of Microsoft, described trade tensions as "scary" in August, adding that "if you get people turning inwards, raising up tariffs, the global economy is not going to do as well".
The CEO of computer manufacturer Dell, meanwhile, said the US and China were on a path to "mutually assured destruction" should their trading relationship break down.
"It would be an extremely bad outcome for both countries," Michael Dell told CNBC, with China and the US Dell's two biggest markets.
The US Chamber of Commerce report focuses mainly on the US, but others have established that China stands to lose more from a prolonged trade war. Should the US follow through with extending all tariffs to 25 per cent, the financial market reaction – as well as the negative impact on consumer and business confidence – would cut 1.6 per cent from China's GDP, compared to 0.6 per cent for the US, according to the International Monetary Fund.
China's official trade data has also started to bear the scars of the conflict as
exports crashed
by 20.7 per cent in February, the largest drop in three years.
This was led by a 19.9 per cent drop in imports from the US, down to US$7.9 billion from US$9.2 billion in January. It also exported 14.1 per cent fewer goods to the US, suggesting that trade between the world's two biggest economies is beginning to slow.