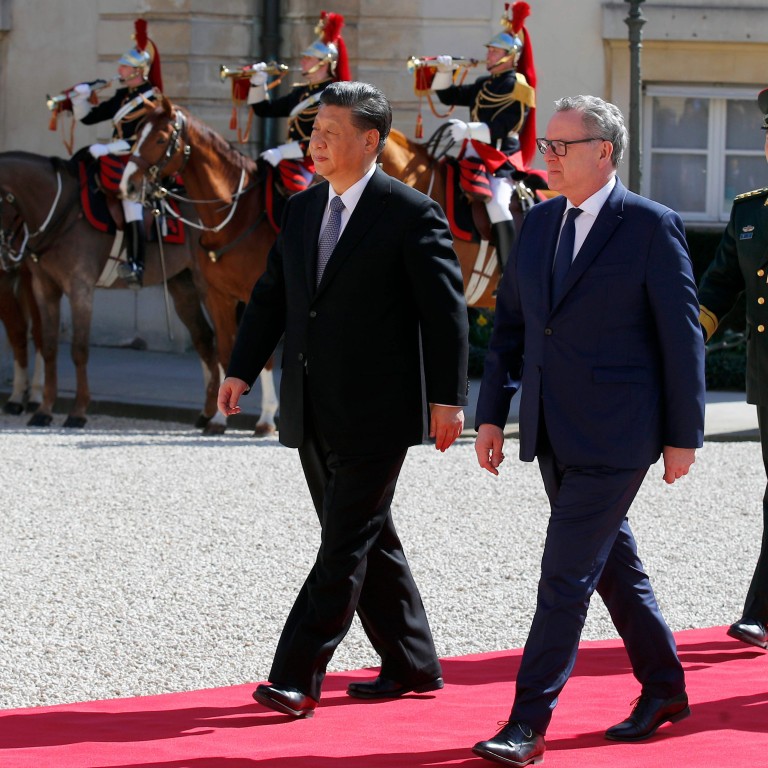 China's fragile trade economy could be at risk, as EU outlook goes from bad to worse
Existing concerns that Europe was on the verge of a recession were stoked on Friday by new data which shows the bloc's manufacturing sector is struggling
China is the EU's biggest source of imports and its second-biggest export market. China and Europe trade on average over €1 billion a day
A recession in Europe would hit demand for Chinese exports and could lead to a further narrowing of China's trade balance, analysts have said.
Existing concerns that Europe was on the verge of a recession were stoked on Friday by new data which shows the bloc's manufacturing sector is struggling.
The euro zone purchasing managers index (PMI) showed that manufacturing contracted in March, at a rate not seen in nearly six years. Along with the already weak performances of major European economies and uncertainties over the impact of Brexit and the US-China trade war, the data added to concerns that Europe is headed for a downturn later this year or early in 2020.
"Europe has moved into the same phenomenon as Japan or maybe even worse. Population has peaked but it also has pretty poor productivity," said Francis Scotland, director of global macro research at Brandywine Global Investment Management. "I see it already entering into some sort of technical recession."
A recession is when gross domestic product (GDP) shrinks for two successive quarters. Should the EU dip into recession, it would be bad news for China's trade economy.
China is the EU's biggest source of imports and its second-biggest export market. China and Europe trade on average over €1 billion (US$1.13 billion) a day, according to EU figures.
"The euro zone is a major export market of China's so poor European data will definitely hurt Chinese exports," said Nathan Chow, an economist at DBS Bank. "The main worries of a global slowdown are emanating from Europe, especially Germany."
Max Zenglein, head of economics at the Berlin-based Mercator Institute for China Studies (MERICS) agreed that a recession in Europe would mean less demand for Chinese exports and would add pressure on China's already struggling manufacturing sector.
Ding Chun, an economics professor at the Centre for European Studies at Fudan University in Shanghai, said that the EU's recessionary fears stem from political uncertainty throughout Europe.
Issues include the transition of leadership in Germany after Chancellor Angela Merkel leaves office this year, the violent "yellow vest" protests in France, and rising populism throughout the bloc.
"We also have the stagnation [caused by] Brexit, and the [trade] pressure on the EU by the Trump administration," he noted, referring to the ongoing threat of further trade tariffs on EU goods including cars and car parts made by the US president.
Indicative of Europe's economic worries is the downturn in its largest economy, Germany, which had its growth forecast for the year slashed from 1.1 per cent to 0.6 per cent by the IFO Institute for Economic Research, a Munich-based think tank. Researchers cited weaker foreign demand for industrial goods and increased headwinds for exporters.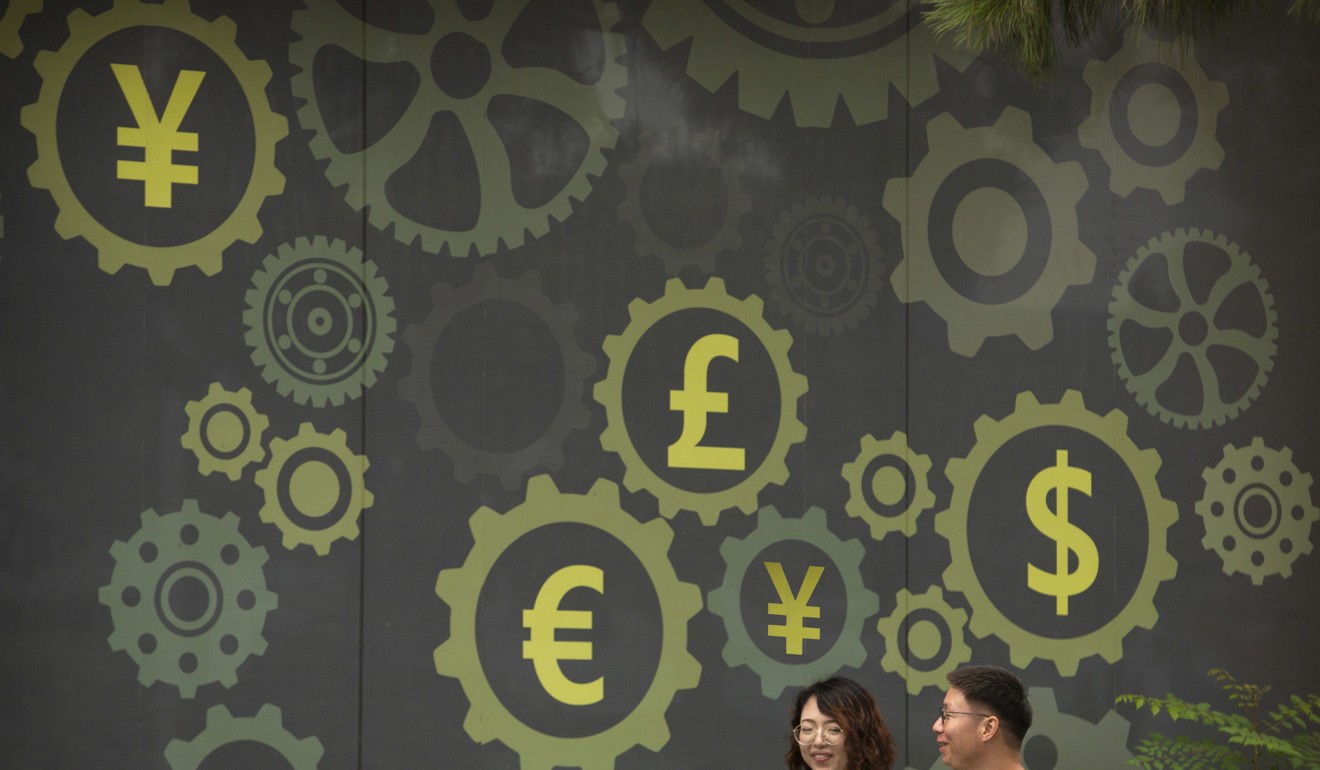 Manufacturing powerhouse Germany would also be disproportionately hit by potential tariffs on the automotive industry, currently being mulled by US President Donald Trump.
Recessions are rare: the US has had four in the past four decades, with only two lasting more than a year.
Also, the probability of a recession can keep rising for six to 18 months before an actual recession takes root. Therefore, while an EU recession has been telegraphed by poor sentiment data, it is unlikely this year, analysts said.
However, markets have already begun to lose confidence in the global economic outlook, Europe included. Asian markets stabilised on Tuesday, but investors are still fearful following Monday's stock market plunge.
European stocks are tracking a similar pattern to that during the last European recession, which took place from mid-2011 to early-2013. A rally in sovereign German and Swiss bonds is also telling, suggesting that investors will take low or negative returns in exchange for the perceived long-term stability of government debt.
However, Fraser Lundie, head of credit at Hermes Investment was sanguine after the European Central Bank (ECB) extended policy support to the banking system through its long-term refinancing operations programme.
"The risk of Europe as a region falling into recession this year remains low, but has increased in recent weeks as a combination of major headwinds gather force," Lundie said.
Meanwhile, it has been suggested that to mitigate the risk of a recession in the EU, China could offer financial support.
Jiang Shixue, a professor of international relations at Shanghai University argued that Beijing could potentially invest more heavily in the EU, even through the controversial "Belt and Road Initiative" (BRI).
"China might offer a kind of helping hand to the EU to avoid recession. As you can imagine, if China could make more investments, either inside or outside the framework of the BRI, that would help the EU stimulate its economy," Jiang said
Italy's economy contracted in both the third and fourth quarters last year, with economic indicators early this year remaining weak. Faced with the prospect of continued weak growth, Italy's populist government pushed ahead with BRI membership
despite strong objections from
the European Commission, the German government and the Trump administration.
MERICS head economist Zenglein agreed that "struggling economies within the EU have already been fairly welcoming to stronger economic engagement by China," noting that the UK was likely to increase its economic engagement with China post Brexit.
"An economic slowdown in the EU will present China with an opportunity to expand its footprint, for example, by means of potential opportunities of the BRI.
"But China will need to be cautious of a backlash by more critical member states. Efforts which are perceived to facilitate division within the EU could backfire. China should not overestimate the economic leverage it has in Europe amid a lack of shared values," Zenglein warned.
This article appeared in the South China Morning Post print edition as: china risk as europe recession fears rise