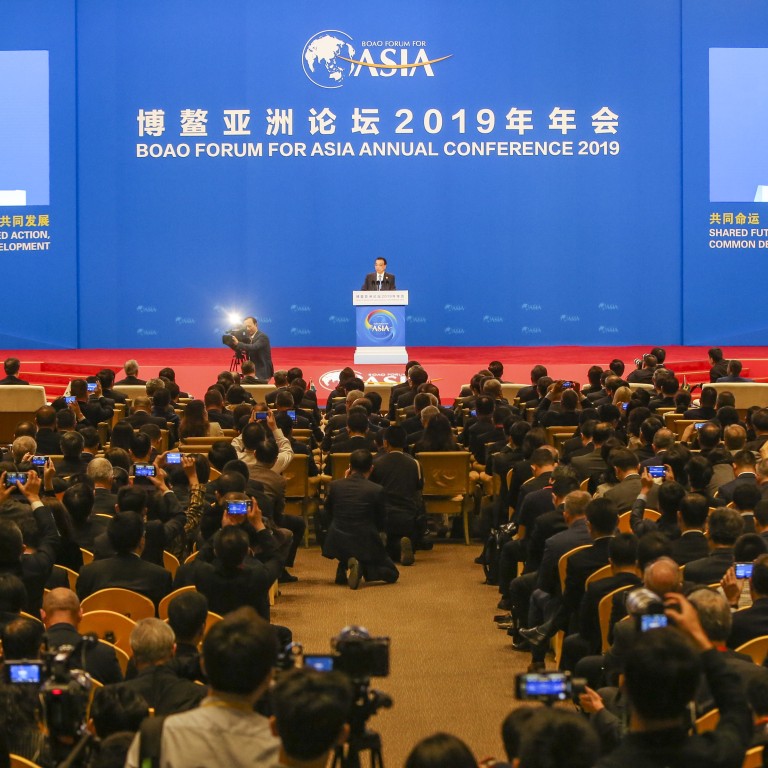 Has Hainan's free-trade zone lived up to expectations in its first 12 months?
China's southernmost province, which hosted this week's Boao Forum for Asia, was designated as China's 12th free-trade zone by President Xi Jinping in April last year
From November to March, it has attracted US$27.6 billion of investment, with contracts signed for a further US$42.4 billion
When the island of Hainan was designated as China's 12th free-trade zone by President Xi Jinping in April last year, it came with an ambition to make the area operational by 2020, and reach a "mature" development stage in 2035. But one year on, how far has China's southernmost province lived up to expectations?
From November to March, the Hainan free-trade zone attracted 185.7 billion yuan (US$27.6 billion) of investment in three batches, allocated to 378 construction projects, including infrastructure, a tax-free town and sewage treatment works, according to calculations based on reports from state-owned news agency Xinhua.
Touted as China's "key gateway to the Pacific and Indian Oceans" covering 18 counties and cities in the province, the zone has also signed 195 contracts with parties including international schools and theme parks, with a total investment of 285.9 billion yuan (US$42.4 billion).
"Hainan suffered a lot in the first 30 years as it was too eager for results, and as a result, it paid the price in the years to come. The State Council has urged Hainan to have a world-leading business environment in 2021, which will be a huge pressure for Hainan," said Zhang Yansheng, senior researcher fellow at the Academic Committee of the National Development and Reform Commission (NDRC).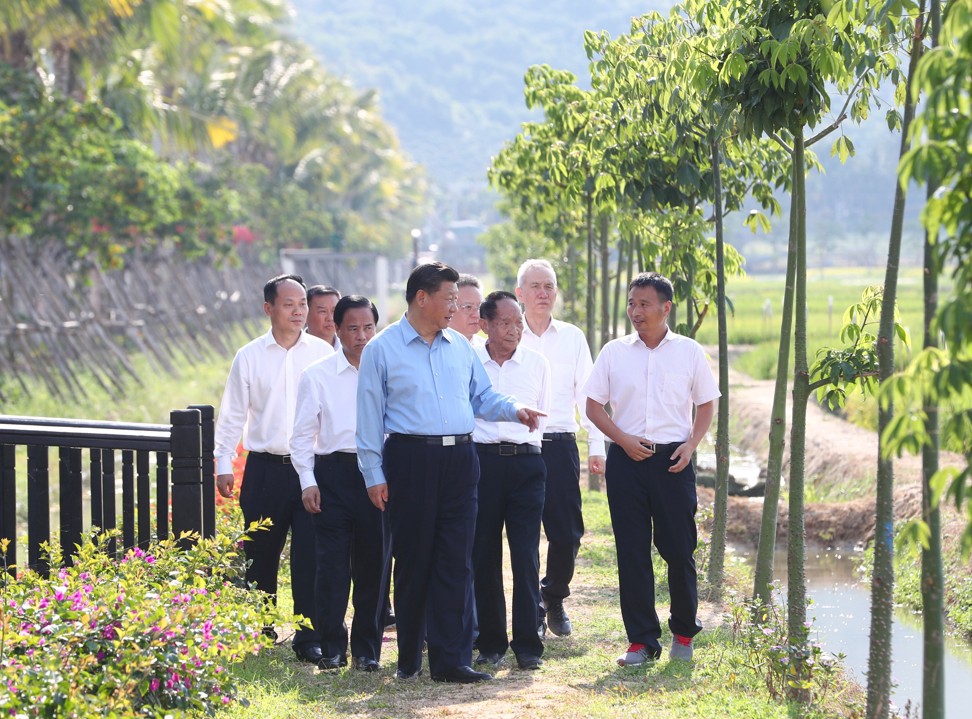 "Winning preferential policies are not the essential issue for Hainan, but Hainan needs to improve its openness and legal environment."
Qin Sibo, a deputy director of the Education Department of Hainan Province said that Great Britain's Harrow School would cooperate with local institutions to open a school in the capital city of Haikou, while negotiations with another British school, Dulwich College, to open a branch in Hainan were also underway.
Chen Danhong, deputy director at the Industry Investment Division of Hainan Province, said they planned to announce new batches of projects and new contracts once every two months this year.
State media reported that by mid-March, 30 of the world's top 500 companies including Ernst & Young, PricewaterhouseCoopers, Deloitte Touche Tohmatsu and British global travel company Thomas Cook have set up operations in Hainan, while Alibaba Group Holding and Tencent have also set up regional headquarters. Alibaba is the owner of the South China Morning Post.
Chen Bo, a professor at Huazhong University of Science and Technology and an adviser to several free-trade zones in China, said the Hainan free-trade zone was different from previous versions that have traditionally focused on the manufacturing industry where there are more individual large-sized investments.
"The majority of the investment in the Hainan free-trade zone is on modern service, which distinguishes Hainan from other free-trade zones. Single investment on modern service is generally not large. Hainan has made it clear that it would not focus on traditional manufacturing, that's why there hasn't been a huge amount of foreign investment like Tesla's investment into Shanghai."
But Chen Bo said that while Hainan was clearly accelerating construction of the zone, it was hard to pinpoint the pace at which overall development progress has been made. He also questioned how much Hainan could achieve in the field of scientific research.
"There are no prestigious universities or institutions in Hainan, and there are no relevant industries to support scientific research," Chen said.
The free-trade zone aims to prioritise the development of three sectors – tourism, modern services and hi-tech industries, however, Hainan's appeal among international tourists is still relatively low compared with Indonesia's Bali and Thailand's Phuket.
Boao Super Hospital, a flagship project in the free-trade zone, opened in March last year. It is allowed to import sophisticated medical equipment without lengthy approval procedures and also has access to drugs that are not available domestically. The hospital used the first batch of the human papillomavirus (HPV) 9-valent vaccines in mainland China, which led to a health tourism boom in Hainan.
In March, Commerce Minister Zhong Shan said that in 2018 Hainan's foreign trade grew by 21 per cent while foreign direct investment increased by 113 per cent.
"We can say that we achieved very good results," he said.
Hainan recorded a gross domestic product (GDP) growth of 5.8 per cent in 2018, which failed to meet its 7 per cent target. The province has targeted a GDP growth of 7 to 7.5 per cent in 2019 amid the slowing economy.
Official figures showed that Hainan ranked 28th among 31 provinces and cities in 2018 in terms of GDP, while disposable income per capita was 24,579 yuan (US$3,648), lagging behind the national average of 28,228 yuan.
Last year, Hainan announced an ambitious "one million plan" to attract top talent between 2018-2025 to help build the free-trade zone by offering various incentives including housing, cars, spousal employment and medical insurance.
Fu Xuanchao, director of the Hainan provincial development and reform commission, said in March that Hainan had recruited a total of 42,000 "talents of all types".
"The most important thing for Hainan to build up a free-trade port is to emancipate the mind, otherwise, it cannot find a way out. Without talent, Hainan cannot succeed. Attracting talent is not only about subsidies, talent must have passion about this place and believe they have a future here," said Renmin University vice-president Wu Xiaoqiu on the sidelines of Boao Forum for Asia in Hainan this week.
Hainan announced this week that it has embarked on researching legislation for the Hainan Free Trade Port Law.
This article appeared in the South China Morning Post print edition as: One year on, mixed results for Hainan as free-trade zone