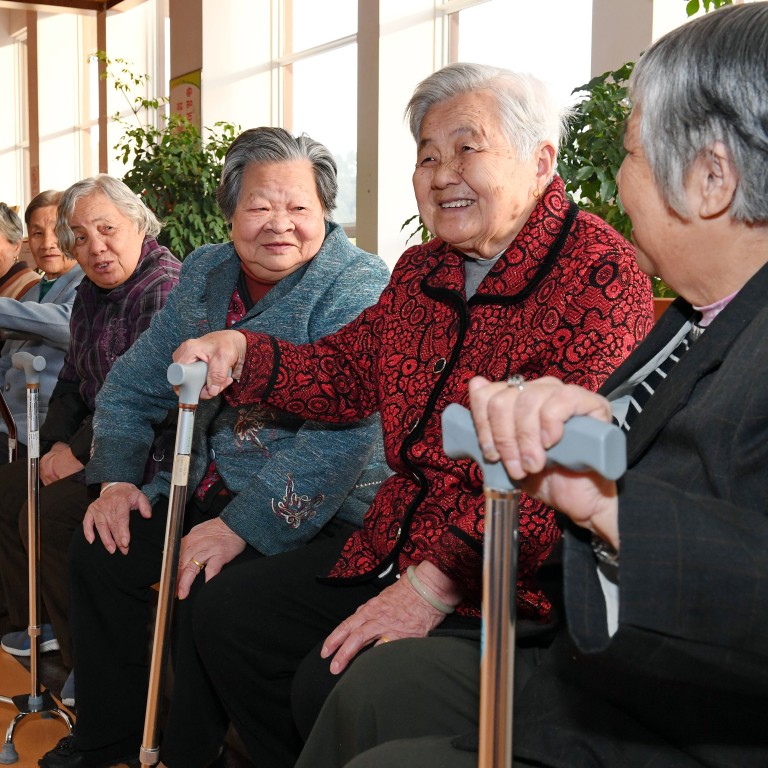 China's state pension fund to run dry by 2035 as workforce shrinks due to effects of one-child policy, says study
The urban worker pension fund, the backbone of the country's state pension system, is under threat, warns the Chinese Academy of Social Sciences
Number of citizens exceeding the normal retirement age reached 249 million at the end of 2018, some 18 per cent of the total population
China's main state pension fund will run out of money by 2035 due to a decline in the available work force, according to new research.
The urban worker pension fund, the backbone of the country's state pension system, held a reserve of 4.8 trillion yuan (US$714 billion) at the end of 2018. It is predicted to peak at 7 trillion yuan in 2027, then drop steadily to zero by 2035, a report by the World Social Security Centre at the government-supported Chinese Academy of Social Sciences has said.
And the gap between contributions and outlays could be as high as 11 trillion yuan (US$1.64 trillion) by 2050, with each retired citizen supported by only one worker, down from the current level of two, the government think tank calculated.
The report confirms long-standing concerns among the general public, especially among younger people, that China's state pension system is financially unsustainable and highlights a major challenge for the government after four decades of restrictions on births.
The number of mainland Chinese citizens older than 60, the normal retirement age at which men can claim pension benefits, reached 249 million at the end of 2018, some 18 per cent of the total population and close to three quarters of the population of the United States.
China's efforts in recent years to increase the population have failed so far.
Births in China
fell to 15.23 million last year, the lowest since China relaxed its one-child policy in 2014 to allow couples to have a second child.
China's social security regulations require employers to pay up to 20 per cent of their employees' salaries into the government pension fund, while employees are required to contribute 8 per cent of their wages. But while the contribution rates are mandatory, enforcement has been lax, with local governments allowing small businesses to pay less to ensure that they maintain high employment.
Last year, Beijing announced it would take over collection of social taxes to ensure adequate contributions into the pension fund. However, the tougher policy was watered down almost immediately to help small business survive during the economic slowdown.
China's State Council announced last month that the employer pension contribution rate would be cut to 16 per cent as part of Beijing's efforts to reduce the tax burden on businesses, though that move will cut income into the government pension funds.
The combined level of local pension funds, managed by provincial and municipal authorities, was still positive last year, with incoming contributions exceeding pension payments. However, signs of stress have started to emerge, with some provinces already struggling to pay pensions.
The central government created a special fund in July 2018 to shift pension funds from the richer coastal provinces like Guangdong and Zhejiang, where the working population is large, to pay pensioners in poorer provinces such Liaoning, where the number of retirees is large.
Beijing is also mulling other measures to address the funding challenge, including extending the retirement age from the current 60 for men and 55 for women, but analysts argue it must make bold moves soon to avoid a crisis in coming years.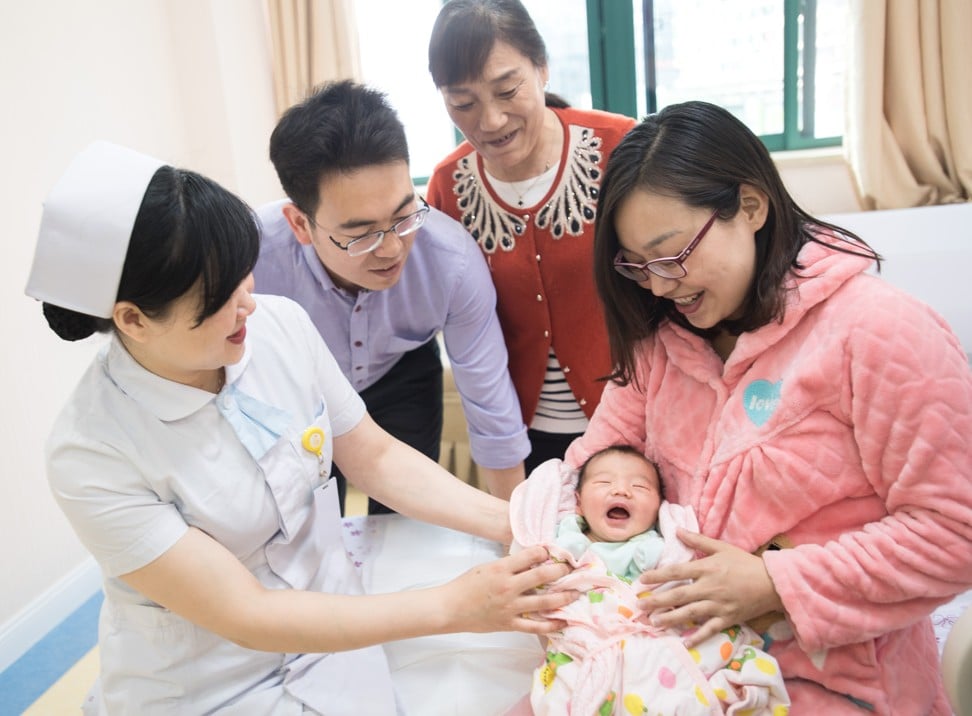 Liu Xuezhi, a senior researcher with the Bank of Communications in Shanghai, said that the government should budget more funds for pensions rather than infrastructure projects. The government has budgeted 528.5 billion yuan (US$79 billion) to support social security payments this year, a rise of 9.4 per cent from a year earlier but a tiny amount compared to the country's total pension expenditure.
Wang Jun, the chief economist at Zhongyuan Bank, said Beijing's decision to cut the corporate contribution rate for the pension fund is necessary to help the economy but that it should consider using other means, including the country's US$3.1 trillion in foreign exchange reserves, to increase the available retirement funds while also asking state-owned firms to contribute larger portion of their profits to shore up the pension system.
China's urban worker pension fund was formed in 1997 when Beijing smashed the Soviet-style cradle-to-grave welfare system for state sector employees. Up to that point, employees working for state-owned enterprises, public servants and government officials did not make contributions to the pension fund.
China's current pay-as-you-go system relies on contributions from the current work force to pay current retirees. Those born in the late 1970s and the 1980s – the one-child generation – are now contributing a quarter of their salaries to the state-run funds but are the most likely to bear the brunt of necessary adjustments to pension benefits in the future.
Yang Bing, a 41-year-old engineer in Beijing, said the pension funding shortage in the coming decades means he has to "work harder and save more".
"It's better to prepare early by ourselves for the future rather than count on the government," he said.