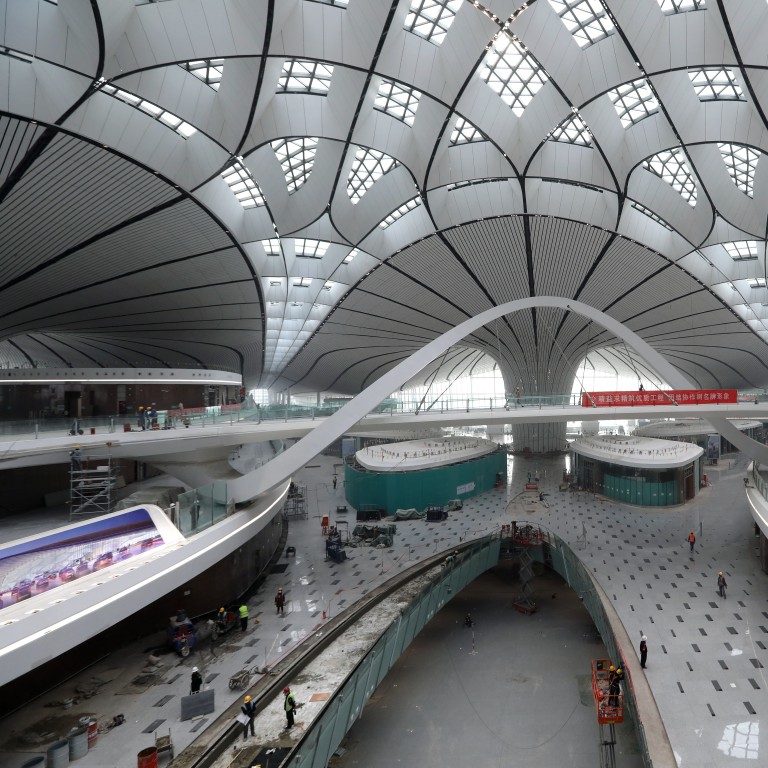 China's airlines jostle for position at new mega airport, in rare glimpse into Beijing's palace intrigue
Air China gets a foothold at Daxing International Airport to escalate competition with China Eastern and China Southern
Intensive lobbying, high-level horse trading and political manoeuvring are dominating a drama which will help define the future of China's airline market
China's big three state-owned airlines are engaged in a tussle for the rights to fly into and out of the new mega airport in Beijing, which will be
among the world's biggest
when it opens in September.
Intensive lobbying, high-level horse trading and political manoeuvring are dominating a drama which will help define the future of the world's biggest airline market.
The three state-owned airlines are scrapping it out for landing slots at
Beijing Daxing International Airport
, in an episode of palace intrigue which offers a rare glimpse into how politics, state directives and market competition are often woven together in the Chinese economy.
Between them, Air China, China Eastern and China Southern Airlines hold two-thirds of China's civil aviation market. They are vying for premium slots at Daxing, which will launch on September 30.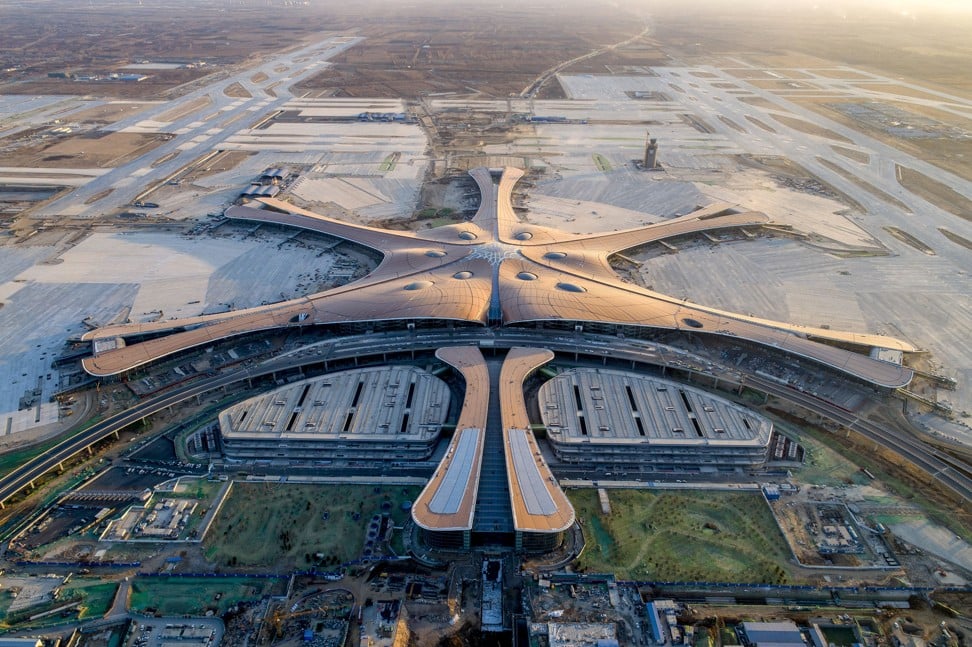 A plan published by the Civil Aviation Administration of China (CAAC) in January showed that China Eastern and China Southern would relocate their flights to the new airport, an 80 billion yuan (US$11.9 billion) mega facility with seven runways.
Each would be given 40 per cent of Daxing's air traffic resources, while Air China would remain at the old Beijing Capital International Airport (BCIA), which is in a northeastern suburb of Beijing and which is currently the country's busiest airport, serving 101 million passengers last year.
Four months on, the CAAC performed a dramatic about-face. A new plan published in April showed that China Eastern will keep its lucrative Beijing to Shanghai route at the old BCIA airport, a route favoured by business and frequent fliers, connecting China's two major hubs.
In exchange, China Eastern will sacrifice 10 per cent of its air traffic at Daxing, lowering its share to 30 per cent, and opening up a 10 per cent slot for Air China and its subsidiaries. This gives Air China a foothold at the new airport and creates a battleground for the big three to fight over passengers.
It means that for every 10 flights to and from Daxing, China Southern will get to operate four, China Eastern three and Air China one, with the other two slots going to smaller Chinese or international carriers. It will intensify competition, for example, if all the three airlines decide to operate flights from Beijing to New York out of Daxing.
No official reason has been given for the change. According to two separate
sources, it was made after a Chinese political leader intervened. One source, who has seen an internal document, told the
South China Morning Post
that the change was made according to "instructions from
relevant State Council
leaders", but he had no information on who exactly intervened or why.
Another source said that China Eastern's leadership had been lobbying hard to preserve the Beijing-Shanghai route at the old airport because it is a golden goose for the Shanghai-based airline.
An industry insider, who preferred to remain anonymous, estimated that the BCIA-Shanghai route accounted for more than 10 per cent of China Eastern's revenues. So lucrative is the route, the airline was willing to give up a quarter of its future revenues from the new airport in Daxing.
Li Haifang, a public relations official at China Eastern, said in a phone interview that it is "nonsense" to attribute the change of plan to his company's lobbying. "We just strictly follow the documents issued by the CAAC," he said.
The anonymous source said that "this sort of case has not happened before", referring to the CAAC's change of plans, adding that "it will not happen again in the future".
China Southern, which is based in Guangzhou and is relatively weak in the northern Chinese market, is hoping that the new airport will help grow its long-haul routes from Beijing. The airline withdrew from the SkyTeam alliance of carriers in January this year, which includes America's Delta Air Lines and Air France, amid talks that it may join the Oneworld alliance to team up with carriers such as American Airlines and Cathay Pacific.
Meanwhile, Lin Zhijie a Chinese aviation expert, said that the shift in plans will strengthen Air China, which already has "the best resources and performance among the trio".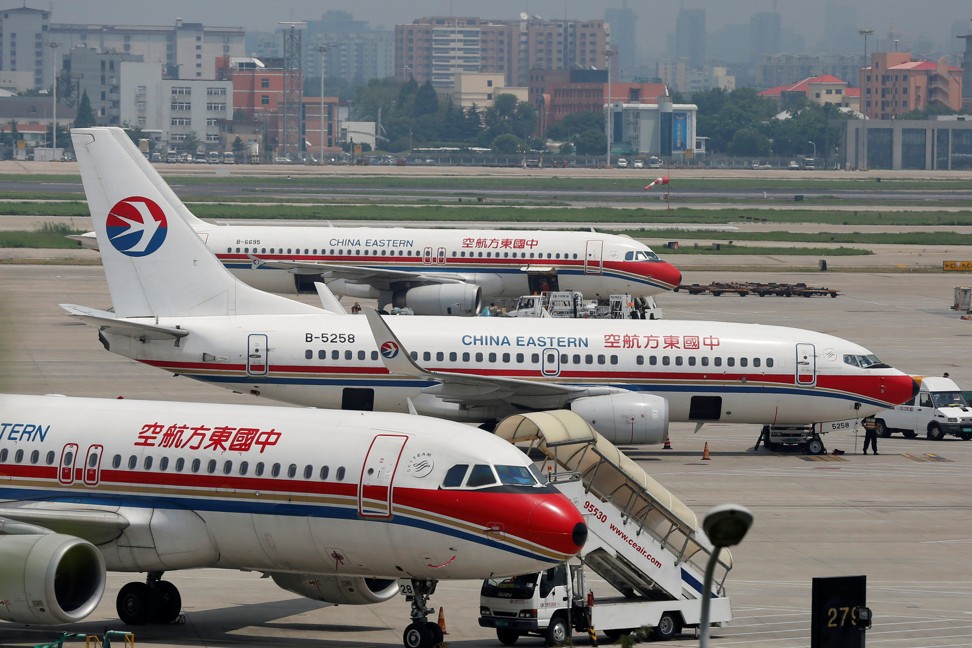 "Its net profit in 2018 is more than the combined sum made by China Eastern and China Southern, as domestic flights to and from Beijing are the most profitable routes. However, Air China's status might be affected in the future once the new airport is put into operation. I envision there will be more profits in five years [after the new airport is put into operation]," he added.
Lin said that China Southern, meanwhile, had high hopes that Daxing will become its major international transit hub in northern China.
Daxing is further from downtown Beijing than BCIA, but that is a less important factor for long-haul fliers because for "flights that are over five hours, passengers tend to be less sensitive to travelling to an airport that is further away", said Guo Yufeng, chief executive of Q&A Consulting, an aviation advisory firm.
The realignment of carriers at the new airport could have big implications for China's expanding civil aviation market, since Daxing is envisioned by the government to be the air travel hub of the future. The plan is for the new airport to handle 72 million passengers by 2025 and 100 million passengers by 2040.
It will be a key hub for China's rapidly growing civil aviation market. Chinese airports handled 1.26 billion passengers in 2018, an increase of 10.2 per cent from 2017, official data showed.
At the same time, according to a study by Li Xunlei, chief economist for financial institution Zhongtai Securities, about 1 billion Chinese people have never before boarded a plane.
Beijing has a history of strong surges in air passenger growth. The new terminal at BCIA opened before the Beijing Olympics in 2008, adding capacity for an additional 50 million passengers per year and boosting the old airport's total capacity to 85 million passengers.
However, since 2016, BCIA has become overcrowded. In that year, passenger numbers exceeded 90 million, rising to more than 100 million in 2018.
As China's state-owned airlines fight over slots at the two Beijing airports, foreign carriers have taken a wait-and-see approach. The CAAC has stated that foreign airlines are free to choose which of Beijing's airports they use.
American Airlines said, in an emailed statement, that it is "incredibly excited about" its future in China with the opening of the Daxing International Airport and its newly-forged partnership with China Southern, even though it has not yet made a final decision on whether it will move to the new airport.
When asked for its plans regarding Daxing airport, Delta Air Lines, the US' second largest carrier after American Airlines, said it is still "evaluating the opportunity to move to Daxing Airport".
One reason for the caution could be the location of the new airport, which is in the far south of the Beijing municipality. In comparison, BCIA is located in proximity to Beijing's business district and much of the expatriate community, many of which live in the city's northeast.
Analysts suggest that international carriers will generally follow their Chinese partners with whom they share flight codes, booking systems and frequent flier information. As such, Delta is expected to follow China Eastern in the SkyTeam alliance in moving most flights to Daxing, apart from those on the Beijing-Shanghai route, while American Airlines will also join China Southern at Daxing.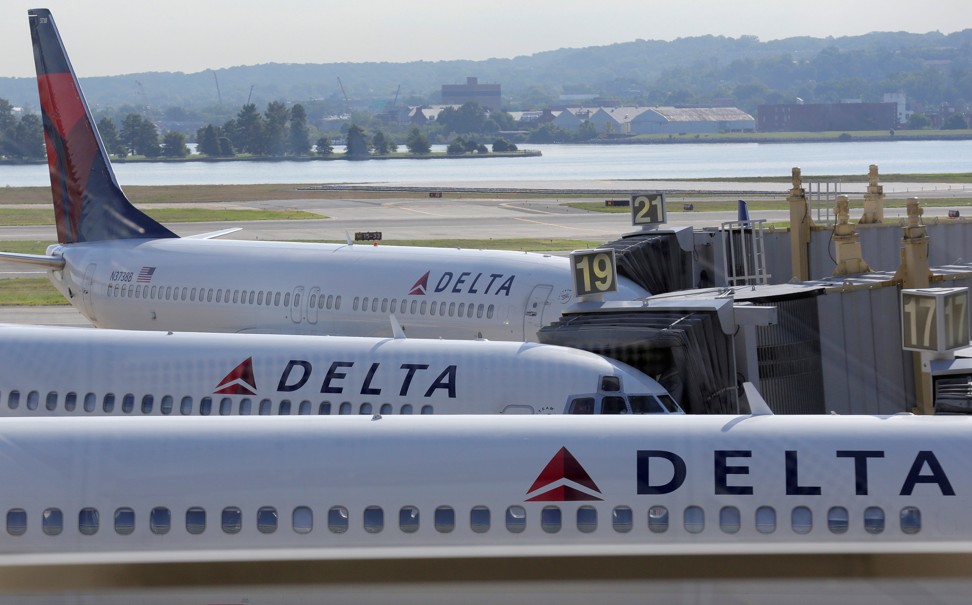 "Airlines like Delta will consider their clientele, such as the percentage of US-Beijing passengers taking a connecting flight from Beijing to Shanghai," Guo said. "In this case, they will want to keep some flights at BCIA, because China Eastern will continue to carry its Beijing-Shanghai passengers through there."
Most Star Alliance carriers, including United Airlines, Singapore Airlines, and Lufthansa, are expected to keep most their operations at BCIA, since Air China, a Star Alliance member, will continue to keep most of its flights there.
Meanwhile, airlines are jostling for new "hot" routes that will fly out of Daxing. The CAAC said it has received applications from seven airlines to operate flights from Daxing to Seoul and Paris, among the most popular destinations for Chinese tourists, due to recent agreements with the governments of France and South Korea to increase the number of flights on those routes.
However the plans turn out, the airport's development reflects Beijing's significant ambition for China's air travel future, analysts said.
"The current plan shows Beijing's ambition to build up two mega international aviation hubs in the city. It will scatter airlines' resources, as Air China and China Eastern will have to invest resources on both sides," said Lin, the aviation expert.
This article appeared in the South China Morning Post print edition as: big three airlines jostle for slots at new Beijing airport