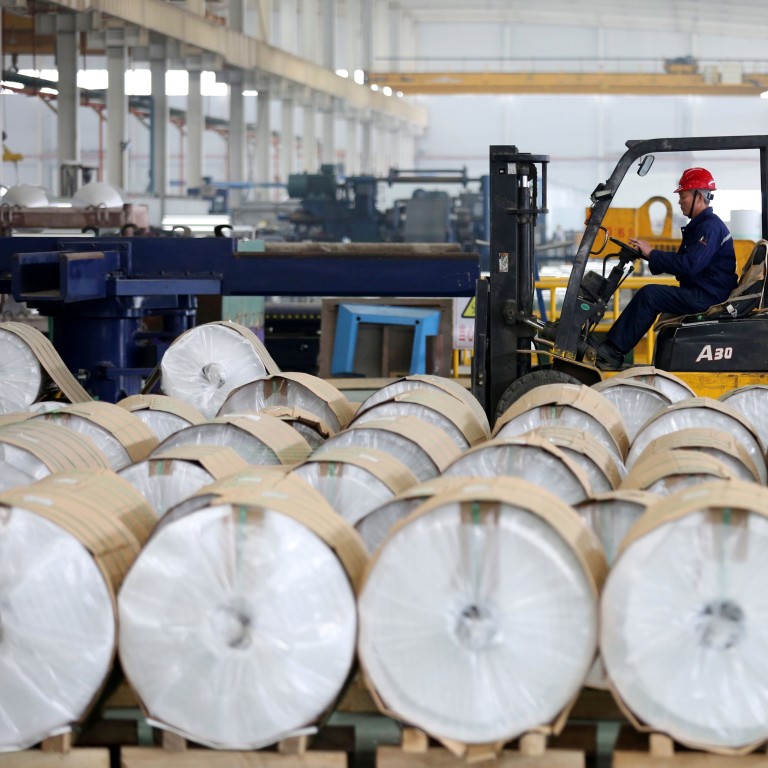 China's central regions lure manufacturing from the affluent coast, with low labour and land costs
Foreign investment is rising rapidly in central China, as many manufacturing firms move production away from the coastal regions in search of lower costs inland
China's six central provinces – Anhui, Henan, Hubei, Jiangxi, Hunan and Shanxi – are all are tapping into the growing demand for low-cost production
Foreign investment is rising rapidly in central China, as many manufacturing firms move production away from the coastal regions in search of lower costs inland.
Rapidly rising costs – everything from wages to land prices to taxes – have made
manufacturing increasingly unprofitable
in the coastal regions, especially in the export hubs of the Pearl River and Yangtze River Deltas.
Tariffs on US$250 billion of Chinese exports due to the US-China trade war have not helped, only serving to drive up costs in the traditional manufacturing hubs.
Some firms moved out of China altogether to avoid the tariffs,
setting up factories in Vietnam
and other Southeast Asian countries. Others have decided that China's superior transport and logistics network, as well as the larger supply of skilled labour made it worth staying.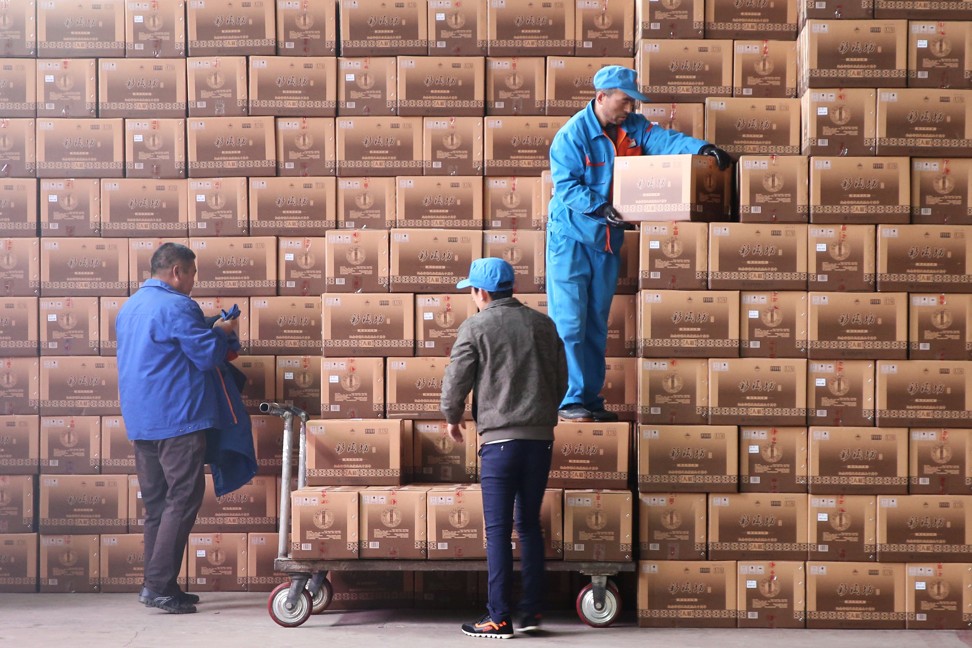 For many of those, moving production inland was a way of offsetting the rising costs.
China's central region covers six provinces: Anhui, Henan, Hubei, Jiangxi, Hunan and Shanxi. All are tapping into the growing demand for low-cost production.
Prime examples of companies shifting to the central regions are
Taiwanese firm Foxconn
, which assembles Apple's iPhones, and laptop computer makers Intel and Dell, all of which have established production facilities in the central region since 2011.
Now, the trend appears to be accelerating. In the first quarter of this year, the central region attracted foreign investment of 15.93 billion yuan (US$2.4 billion), a year-on-year increase of 9.7 per cent, 3.2 percentage points higher than the national rate, according to data from the Ministry of Commerce.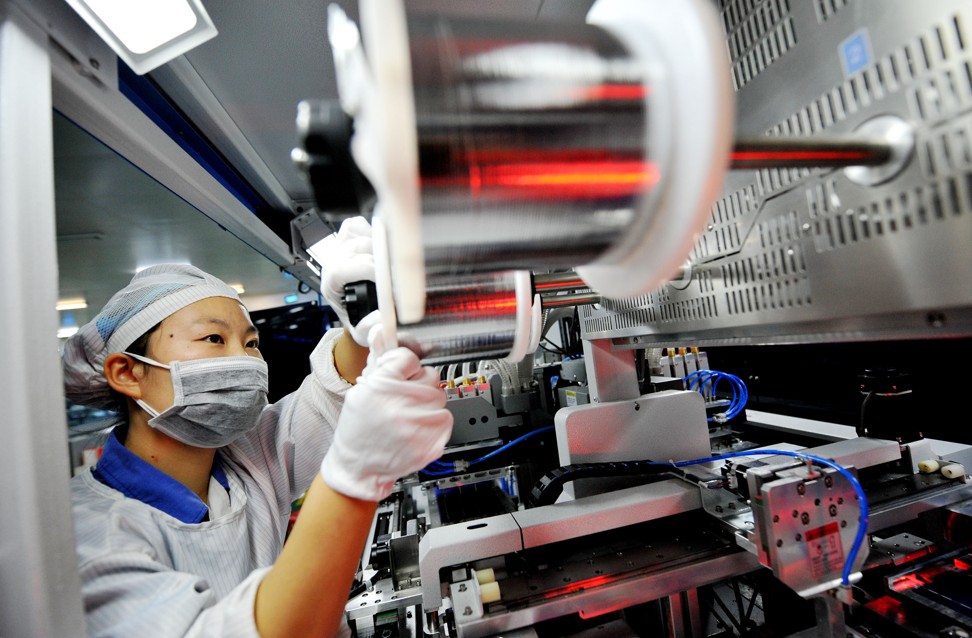 Jiangxi province, which will host this year's Central China Expo, collected a total of 4.03 billion yuan in foreign investment in the first quarter, a jump of 38.3 per cent from the equivalent quarter last year.
Wang Shouwen, vice-minister at the Ministry of Commerce, said the central region has emerged as the front runner in attracting foreign investment over the last two years.
"Last year, the central region attracted 15 per cent of [total] foreign investment [in China], after attracting 22 per cent of foreign investment in 2017, both of which are faster growth rates than the national average," said Wang. "We are developing some encouraging policies for attracting foreign investment in the central and western regions."
Wang confirmed that low labour and land costs were major boons for the central manufacturing heartlands. Wang also pointed to government incentives.
"For export-oriented foreign-invested enterprises, China has adopted a series of tax and fee reduction policies to reduce logistics costs [for shipping from the central region]," Wang said.
"For example, this year the State Council issued a measure to cut the value-added tax rate for the logistics and transport industries by one percentage point," he noted, adding that the China-Europe Railway Express, which connects the country to parts of Europe, has also boosted exports from the central provinces.
The six central provinces were among the fastest growing economies of China last year. Hunan by 7.8 per cent, Henan by 7.6 per cent and Shanxi 8.7 per cent, all much faster than the national growth rate of 6.6 per cent.
However, as in many other provinces in China, costs are also starting to creep up in the central region, raising questions as to just how long the boom will last.
A report published by Moody's in January estimated that returns on assets and capital have both declined since 2017, meaning borrowing rates were higher in both the central and western regions of China.
"Higher financing costs and guidance by the central government to tighten lending standards will weigh on investment, all of which suggests that the west and central [regions] will be hard pressed to match the east in productivity and overall economic growth," the Moody's report read.
Another challenge up ahead is the fact that these regions are not isolated from the nationwide trends of rising wages and ageing populations. Average wages in central China are still higher than those in Indonesia and Vietnam in US dollar terms.
The monthly minimum wage in Henan in 2018 was 1,900 yuan (US$282) compared to Vietnam's national minimum wage of VND 4.18 million (US$180).
These issues could stymie the regions' long-term prospects of becoming manufacturing hubs to rival the coastal regions.