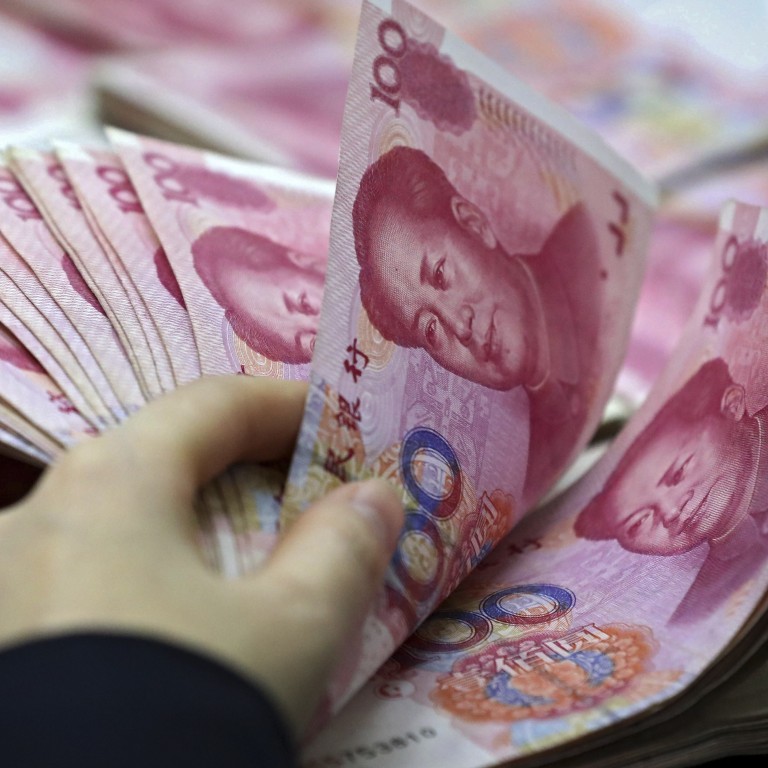 Donald Trump's threat to increase China tariffs dashes hopes of keeping yuan exchange rate stable
The United States wants to limit the yuan's depreciation to prevent an unfair advantage for Chinese exporters
Tweet from the US president on Sunday threatens to increase levies on Chinese exports leading yuan to drop by almost 1 per cent to 6.7976 per dollar on Monday
Hopes that China will meet demands by the United States to include a provision to prevent an unfair devaluation in the yuan's exchange rate is fading rapidly, according to analysts.
A demand from the US to limit the yuan's depreciation and thus the competitive advantage given to China's exporters was seen as an acceptable condition for Beijing to end the trade war.
That helped drive a 1.46 per cent appreciation in the yuan against the US dollar this year, the second best performer among Asia's 11 most traded currencies.
But comments by US President Donald Trump on Sunday that there has been a lack of progress in the trade negotiations dashed hopes that Beijing would fulfil US demands to keep its currency stable at all costs, reversing the yuan's advance this year.
"Hopes that the yuan will be included into a trade deal is slipping away. China will be tempted to use yuan depreciation to counter the tariffs," said Ken Cheung Kin-tai, senior Asia currency strategist at Mizuho Bank.
Trump tweeted that tariffs on US$200 billion of Chinese goods currently set at "10 per cent will go up to 25 per cent on Friday". He also threatened to impose a 25 per cent tariff on "US$325 billion of additional goods sent to us by China" that "remain untaxed, but will be soon".
In response to Trump's comments, the yuan plunged by almost 1 per cent to 6.7976 per dollar on Monday, marking its biggest intraday drop in nine months. It subsequently retraced its decline to trade 0.69 per cent lower in the afternoon.
Zhou Hao, Asia senior emerging market economist at German bank Commerzbank, said China appeared to be already preparing for a no deal scenario, and announced new measures to prop up its economy. That could suggest more dovish government and central bank policy, which would lead to depreciation pressure on the yuan.
The People's Bank of China, China's central bank, on Monday cut the
reserve requirement ratio
on some banks, to free up 280 billion yuan (US$41.5 billion) for loans to small firms.
"If no deal is reached, it may be OK for China to let the yuan decline in line with declines of other currencies because of a global slowdown," said Gao Qi, currency strategist at Scotiabank. "But the yuan will likely fall toward the critical 7.00 per dollar only in six months time because China will prevent the yuan falling rapidly that would cause capital outflows."
In a sign that China was tightening capital control measures amid uncertain trade negotiations, Chinese banks have increased their scrutiny of foreign currency withdrawals and quietly reduced the amount of US dollars customers are allowed to withdraw.
This article appeared in the South China Morning Post print edition as: US threats dash hopes of keeping yuan stable