US demand that China commits to reforms in writing threatens to scupper trade talks
Washington refuses to accept verbal assurances but China is reluctant to make further structural reforms
Some government advisers in Beijing believe it would be better to accept higher tariffs than make 'suicidal' changes to country's economic model
The trade talks between China and the United States face the risk of collapse over one key issue: Washington's demand that every commitment Beijing agrees to in principle must be written in the text of a final trade deal, according to a Chinese government policy adviser.
Shi Yinhong, an adviser to China's State Council and a US affairs professor at Renmin University, said the US had pressed China to make changes on structural issues, such as subsidies for state-owned enterprises, changes that Beijing found difficult to accept but would not reject outright.
"China wanted to offer some smaller concessions, hoping the US would accept," Shi said. "But Trump will not allow it.
"The US demands that every single item China has agreed to in principle should be included in the trade deal, and China does not agree with that."
After US President Donald Trump threatened to raise tariffs on US$200 billion of Chinese goods from 10 per cent to 25 per cent, Beijing insisted it would not make extra concessions to Washington with state media saying China has to stick to its "bottom line" ahead of the next round of talks on Thursday.
A professor at the Chinese Academy of Sciences, who is also a senior adviser to the Chinese leadership, said some of the US demands, especially those on cancelling subsidies to industries and state-owned enterprises, undermined China's development model.
"It means that China has to give up its development pattern … and this would be suicidal," he said. "Considering the pros and cons, China would rather accept the US raising the tariffs to 25 per cent.
"China will not give up its bottom line just for the sake of reaching a deal. China can bear the consequences of and is prepared for failure."
Analysts said a fundamental sticking point was how China and the US understood and practised the law. The US is reportedly demanding a trade agreement which lays out an inventory of laws and regulations that Beijing must revise.
The Wall Street Journal reported that people familiar with the talks had said that the US saw it as essential for ensuring China would deliver on its promises of structural changes but Beijing objected to the proposal.
Austin Lowe, an analyst based in Washington who has written about China's new foreign investment laws, said the differences between the two legal systems and constitutions made it difficult for the two sides to reach agreement on issues such as intellectual property rights protection and forced technology transfer.
"The reality is that [mainland Chinese] laws are typically more vague than congressional statutes in the US," Lowe said.
While the US Congress has the power to shape and ratify any trade agreement negotiated by the president, the Chinese National People's Congress acts as a rubber stamp for the leadership's decision.
Lowe said this meant that if the US was expecting substantial legislative changes to ensure Beijing would deliver its promises, it was likely to be disappointed.
Since the start of the trade war in July, the Chinese government has sought to improve its laws on intellectual property protection.
In March, it fast-tracked the approval of a
new foreign investment law
designed to offer better protection for overseas companies.
The legislation bans forced technology transfer by administrative means and allows for criminal punishment for officials who violate the law.
However, the law remained too vague on a number of issues given the lack of trust in how strictly China would enforce it, said Matthew Murphy at MMLC, a Beijing-based law firm specialising in intellectual property issues in China.
"We feel that the main sticking point on intellectual property must be the enforcement of China's laws regarding intellectual property and mechanisms for monitoring enforcement and raising concerns," Murphy said.
"We are seeing decisions that reject a foreign applicant's well-known trademark application, and the following month allow a Chinese company to register that very same trademark in bad faith.
"These kinds of events continue to dampen confidence in China's intellectual property protection system, despite the laws looking good on paper."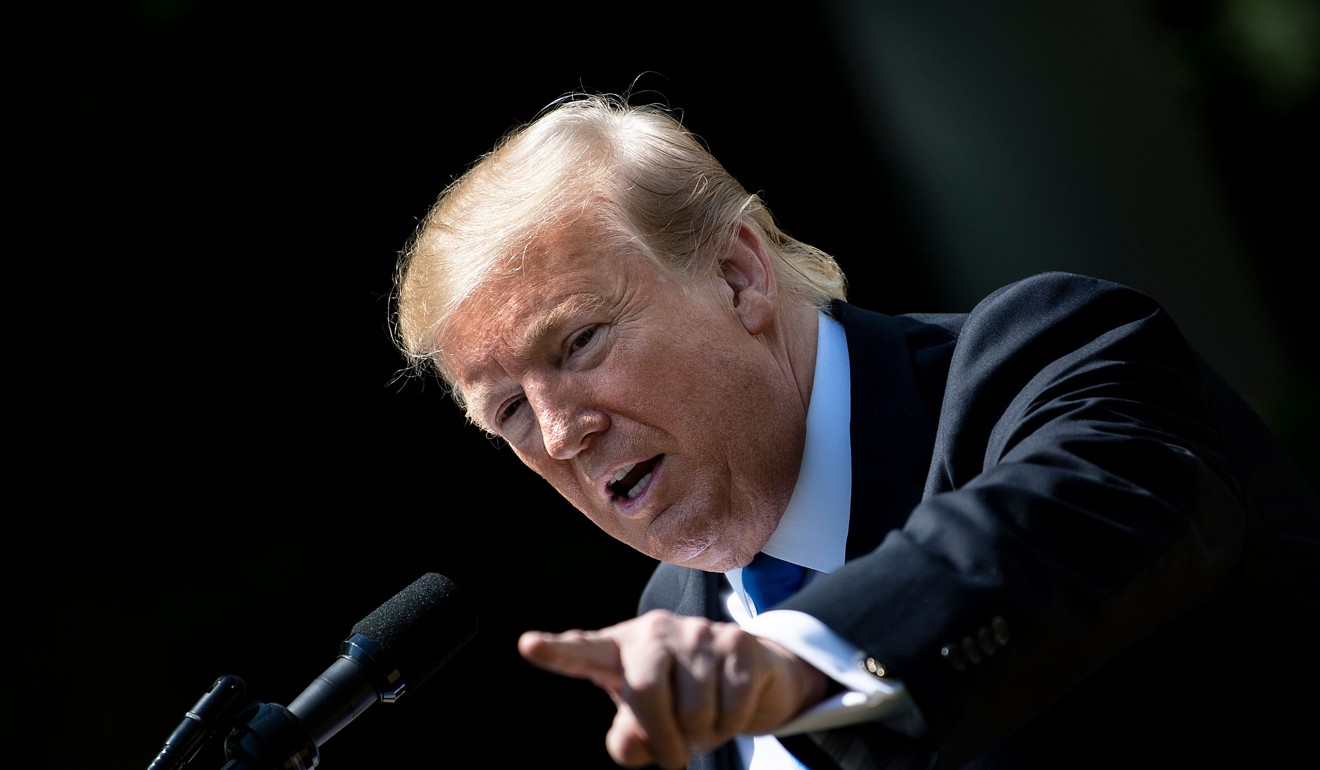 Both the US and the European Union have stepped up their restrictions on Chinese investment in advanced technologies – a direct response to Chinese practices relating to technology transfer, intellectual property and innovation.
Amy Celico, head of the Albright Stonebridge Group's China team and a former senior director for China affairs at the Office of the US Trade Representative, said China's ambition to be a global advanced technological powerhouse was a growing concern for some members of the US administration and Congress.
Celico, who was responsible for handling intellectual property complaints by US companies during the administration of president George W. Bush, said that while she did not support tariffs, the tactic had been effective in getting China to acknowledge and discuss intellectual property issues publicly with its trading partners.
"These issues weren't even acknowledged by the Chinese government adequately in the past," Celico said. "I do think the Trump administration is pushing China very hard on these issues and the tactic of tariffs has brought China to the negotiating table. We are waiting to see what the results are with these trade talks.
"Over the past 10 years … the Chinese government has taken its foot off the pedal of accelerating liberalisation in favour of ensuring that the state is continuing to direct economic development.
"The US side is saying China needs to get back to some of the economic liberalisation that it has promised to make so that foreign investors can compete on a level playing field in the China market today."
Editor's note: An earlier version of this story incorrectly referred to Austin Lowe, an analyst based in Washington who has written about China's new foreign investment laws, as Austin Rowe.
52,000
This article appeared in the South China Morning Post print edition as: Trump says vow to increase tariffs on China still stands