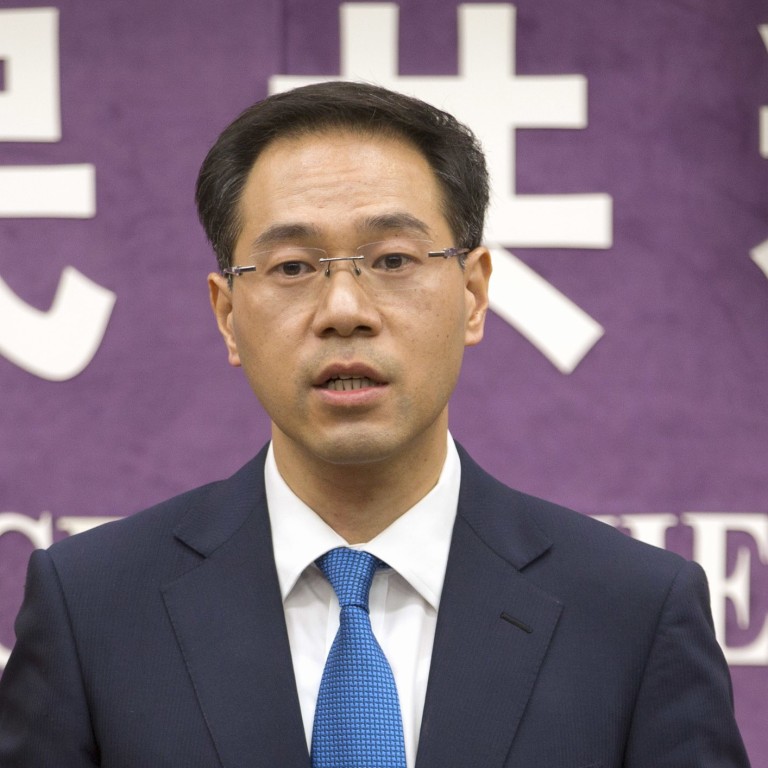 China lashes out at Donald Trump's claims it reneged on trade deal and vows to 'safeguard' its interests
Ministry of Commerce spokesperson Gao Feng says 'China is committed and has kept its promises, and this has never changed'
Vows that in response to US tariffs, China will safeguard 'its legitimate rights and interests'
China is committed to resolving the trade dispute with the US but is also prepared to defend its interests in the face of any increase in US trade tariffs, the Chinese Ministry of Commerce said on Thursday.
At a press conference in Beijing, Ministry of Commerce spokesman Gao Feng dismissed US President Donald Trump's claims that China had broken its promises, saying it sincerely has been trying to resolve trade differences with the United States.
"The US has assigned a lot of labels, such as backtracking, going back on one's word, and so on. Lots of [broken] promises have been foisted on China," said Gao. "China is committed and has kept its promises, and this has never changed."
"Negotiation is a process of exchanging opinions and reaching consensus. It is normal to have different views."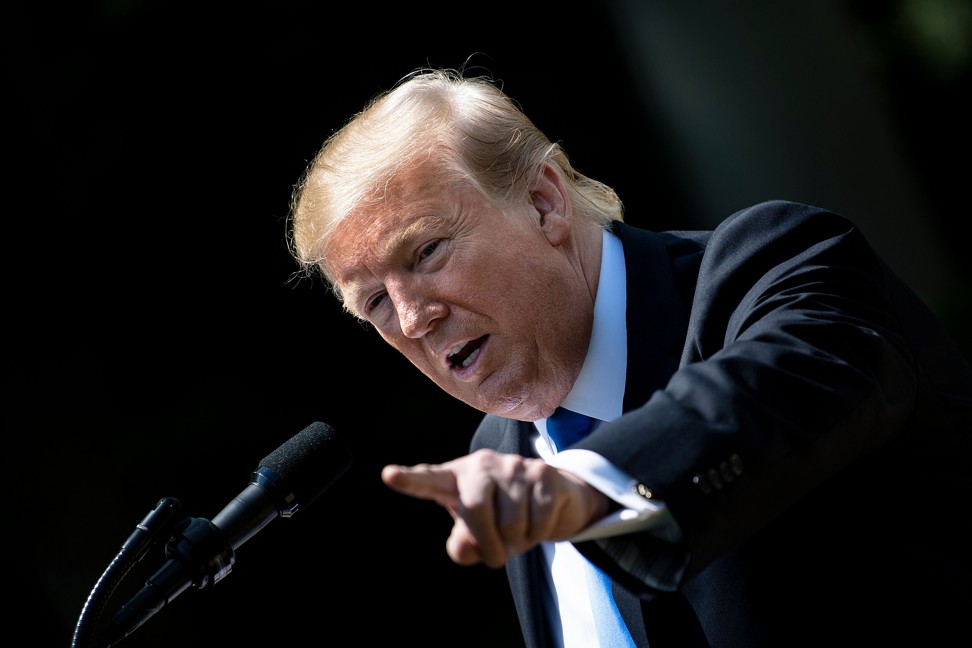 Vice-Premier Liu He is
expected to hold talks
in Washington on Thursday to try to salvage a deal that seems to be falling apart, after US officials accused China of reneging on commitments already made in the trade talks.
The US is set to raise tariffs on US$200 billion of Chinese goods from 10 per cent to 25 per cent on Friday, while Trump also threatened to slap 25 per cent tariffs on the remaining US$325 billion of Chinese goods that have not yet been dragged into the trade war.
Liu's visit to the US shows China's commitment and sincerity in engaging with the US, despite the new tariff threats, Gao said.
"In the case of the US threatening to impose tariffs, China has proceeded based on the overall situation and gone to the US to hold the 11th round of high-level trade talks, in accordance with the original plan. This showed China's sincerity and goodwill in pressing ahead with the negotiations to the greatest extent," Gao said.
But he also stressed that China is capable of safeguarding its interests, and urged discussion and restraint in hiking trade tariffs.
"China's position and attitude are consistent. We oppose increasing tariffs unilaterally. There is no winner in trade wars. This is not in line with China's interests, it is not in line with US interests and is not in line with global interests," Gao said.
He continued: "We hope that the US side will go hand in hand with China, solving problems through dialogue rather than unilateral measures, and reach a mutually beneficial and win-win agreement on the basis of mutual respect and equality."
"At the same time, China is well prepared, determined and capable of safeguarding its legitimate rights and interests," he added.
Gao also dismissed claims from a US congressional report which highlighted China's failure to protect US investors' intellectual property rights, a key issue for the US in the trade talks. The report said the Chinese government forced foreign companies operating in China to transfer their proprietary technology to Chinese joint venture partners and had allowed cyber espionage to take place.
The report, titled " How Chinese Companies Facilitate Technology Transfer from the United States", was released by the US-China Economic and Security Review Commission on Monday.
"China has repeatedly refuted these unreasonable accusations that are not based on facts," Gao said. "The Chinese government encourages and respects Chinese and foreign enterprises to carry out technical exchanges and cooperation in accordance with market principles, and has never asked for forced technology transfer."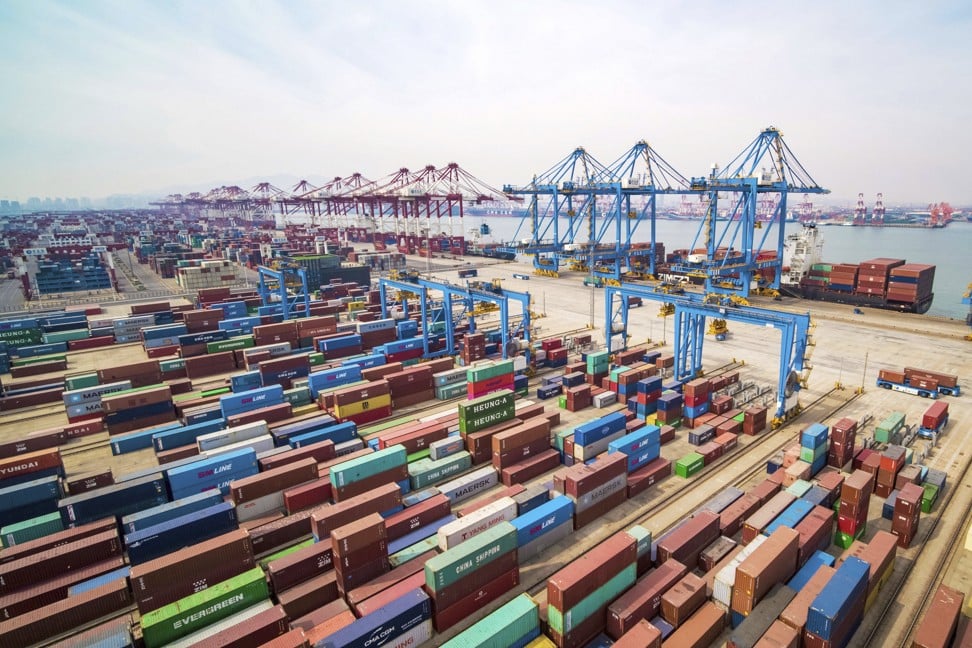 "China does not legally mandate foreign companies to transfer technology to Chinese partners. The newly passed foreign investment law further stipulates that government departments and officials shall not use administrative means to engage in the forced transfer of technology, further enhancing legal protection for foreign enterprises."
China has vowed to retaliate if the US increases tariffs on Chinese goods but has not publicly confirmed any specific measures so far.
The world's second largest economy has already imposed duties on US$110 billion worth of US goods, but has less room to expand the tariff coverage, since its imports from America are low, and falling.
China's imports from the US
fell by 25.7 per cent
in April, customs data released on Wednesday showed. Based on 2018 US Census Bureau data, China only has about US$10 billion in US imports left to levy in retaliation for any future US tariffs, including crude oil and large aircraft.
However, other means of retaliating exist, such as slow-walking US goods passing through customs and ordering Chinese companies to stop buying US products.