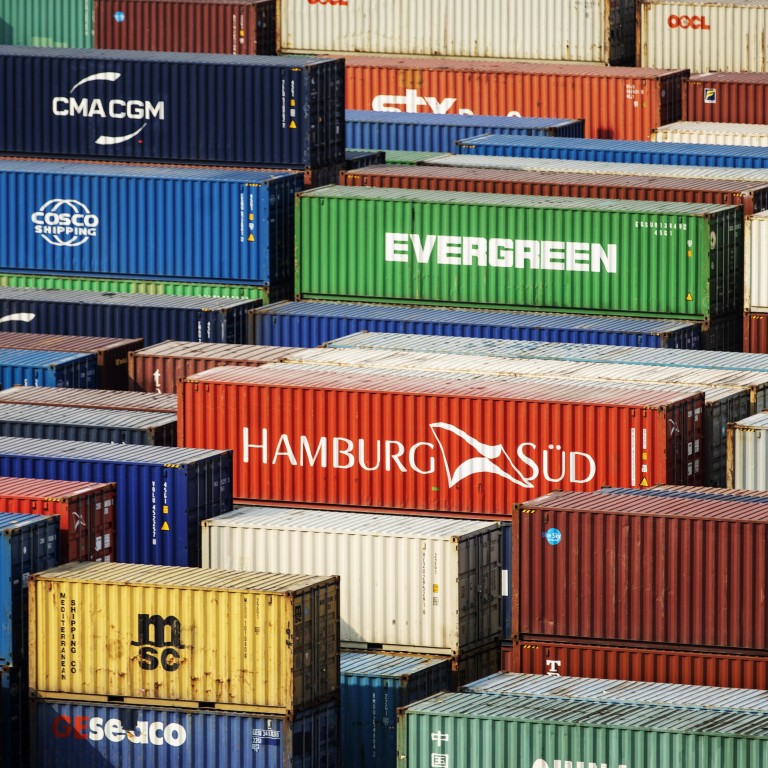 China exporters react to Donald Trump's new trade war tariff plan: 'This will kill my US market'
Exporters from China woke up to the news that Trump is pressing forward with the 'nuclear option' in the long-running trade war
'This will completely kill my US market,' said one manufacturer, whose company exports video game console controllers to the US
Exporters from China woke up on Tuesday to the news that US President Donald Trump has pressed forward with what was previously considered the "nuclear option" in the long-running trade war.
By publishing a plan to roll out tariffs of up to 25 per cent on almost all of the remaining goods China sells to the United States, Trump has gone further than many thought possible when the trade war's first skirmishes took place almost one year ago.
Overnight, the Office of the United States Trade Representative (USTR) published List 4 of the Section 301 regime of trade tariffs. This pledged to impose tariffs of up to 25 per cent on Chinese goods with an approximate total annual trade value of US$300 billion.
"The proposed product list covers essentially all products not currently covered by action in this investigation", the USTR notice read, excluding "pharmaceuticals, certain pharmaceutical inputs, select medical goods, rare earth materials, and critical minerals".
It was published hours after
China announced tariffs
ranging from 5 to 25 per cent on US$60 billion of US goods to be implemented on June 1, in response to tariff increases by the US last Friday.
Some exporters were taken by surprise. "Frankly, I am super pissed, because this will completely kill my US market," said Anna Kam, whose company exports video game console controllers, 85 per cent of which are sourced and manufactured in mainland China. They are then transported to Hong Kong, before being shipped to customers in Europe and the West Coast of the US.
"This will kill our market because our products have a 12 to 15 per cent margin. And imposing a 25 per cent tariff would kill our profits," she said, adding that the Harmonised System tariff code 9504.50.00, governing "video game consoles and machines", is exactly what they export under – and is included in List 4.
"It has already been quite bad. Actually our sales already dropped off significantly and I do not know what we're going to do about it," Kam said, adding that before tariffs were introduced, she had experienced non-tariff barriers, such as her goods being held up by US Customs without any explanation.
"Last month a really big shipment of mine got stopped in Los Angeles. It really started seven, eight months ago when my first shipment got stopped in New York. And then afterwards it's just been consecutively, maybe every three or four months, one shipment will be stopped. In the five, six years I've been in this industry, I would say before these 12 months I have experienced two shipments being stopped," she said.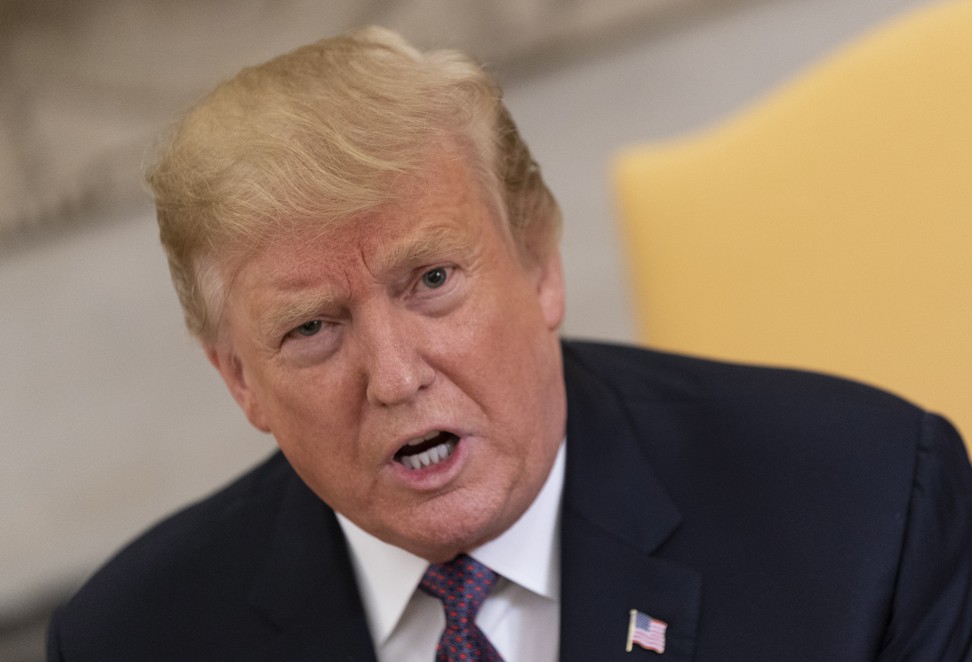 A senior manager of a firm which makes hardware for Apple iPhones in Shenzhen said "if it impacts Apple, it impacts us". The tariff code 8517.12.00 covers "telephones for cellular networks or for other wireless networks" – in other words: smartphones.
Products such as smartphones, clothing, toys and other electronics had been excluded from previous tariff lists, reportedly as a way of shielding the US consumer from the worst effects of the trade war. However, their inclusion now brings the reality that consumer prices will most probably rise in the US, should tariffs on the products in List 4 be implemented.
The likely process is for a public hearing to take place on the new tariffs on US$300 billion in products. If it follows the trend of previous US tariff implementations on China, this would take place around June 24. Should it progress from then, the tariffs could be implemented by July 10, according to research from Westpac Bank.
This leaves some time for
negotiators from both sides
to reach a deal. Trump tweeted on Monday that he expected to meet Chinese President Xi Jinping at the G20 Summit in Osaka, Japan on June 28 and 29, but this has not been confirmed yet by the Chinese side.
Jake Parker, vice-president at the US-China Business Council in Beijing, which lobbies on behalf of US companies in China, said that "things are moving in the wrong direction on these issues".
"More tariffs will not persuade either government to change their positions and will exacerbate the damage being done to American companies and
farmers that do business
with China. Negotiation is the only way to get these issues back on the right track," Parker said. "We urge both governments to stop their squabbling and get back to the real work of addressing these important structural issues. Doing so will give American exporters and investors a level playing field in China."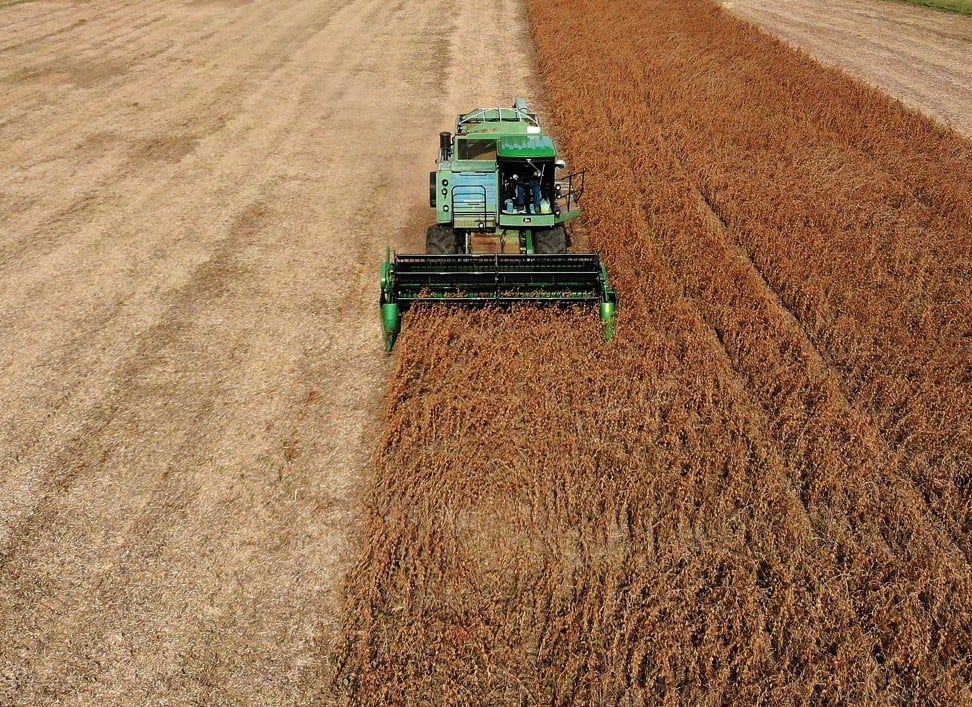 Wei Jianguo
, a former vice-minister in the Chinese Ministry of Commerce, said he also expected the main victims of the US tariff expansion to be American consumers.
"[A total of US$575 billion in Chinese exports subject to tariffs] is a huge figure, what will the American consumers think?" he told the South China Morning Post, warning that China's ability to respond to this escalation was "far beyond the imagination of the Trump administration".
This view is shared by pro-trade lobbyists in the US, who have accused Trump of misunderstanding tariff payments. Trump has repeatedly said that Chinese exporters will bear the brunt, but a common refrain in recent weeks among trade lobbyists is that "tariffs are a tax on US consumers".
"Forcing American consumers to pay more for clothes, shoes, toys, electronics and even food will do nothing to hold China accountable," read a statement from Tariffs Hurt the Heartland, a lobby group.
Lawyers representing companies in Hong Kong who export to the US via mainland China expect business to take a big hit.
"It gets more interesting when you consider what China might do with the US dollar-denominated debt obligations that it holds. The trade deficit favours tariffs imposed by the United States being more effective. So the question is: will China limit its response to tit-for-tat tariffs on the simple importation of American goods? Or will they consider what other levers they have?" said Stephen Peepels, head of US securities, Asia-Pacific at law firm Hogan Lovells.
Peepels said that a lot of the companies he represents are in the middle of filing initial public offering (IPO) documentation and are "scrambling to make sure their IPO prospectuses do not have any material misstatements about what the tariffs are, or how their business will be impacted".
Asked whether the new tariffs could shave value from some of these IPOs, he said: "The answer is unequivocally yes".
"If your company manufactures for the purposes of exporting to the West, particularly the US, you will have to consider the impact on your export sales. And if your company is doing an IPO, you will need to have risk factor disclosure in the IPO prospectus talking about the longer term impacts on business that might occur if trade policy does not take a turn for the better. This might concern investors and impact the success of your IPO," Peepels said.
This story was updated on May 15, 2019