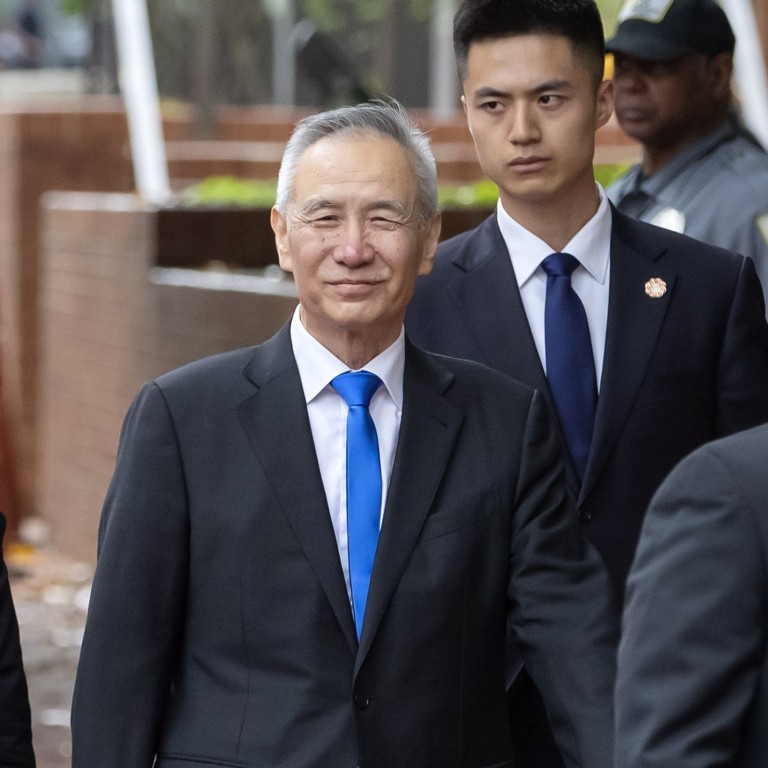 Chinese exclusion process is aimed at limiting domestic damage caused by higher tariffs on US imports
China's process is modelled on one used by US, but only incorporated companies can apply for relief and there will be no public hearings
China has, for the first time, used a process that would exclude some US imports from higher tariffs to spare consumers and producers at home the worst of the punitive measures while leaving room for negotiations between the two countries.
The process, six months in the making, was modelled on one used by the US before tariffs were imposed, with one major difference – there are no public hearings involved in the Chinese process.
A three-page preliminary regulation document was released on Monday together with a long list of American products that would be subject to higher tariffs, part of China's response to the US tariff increase on Friday.
Companies in China that would be affected can apply for an exclusion from the higher tariffs on American imports, with industry associations and chambers of commerce encouraged to file on behalf of their members, the document from the Customs Tariff Commission of the State Council said.
Applicants must explain the difficulties they would suffer in substituting products for American goods, the economic damage the tariffs could cause their businesses and the damage to their industrial development and employment, supported by facts and figures.
The tariff commission will check and review each application, then take expert, industry and government opinion before deciding on the merits of each application. The document did not say how long the review would take or when a final exclusion list would be released.
Huo Jianguo, former head of the research institute under the Ministry of Commerce, said the tiered tariff increase already reflected government priorities in limiting the damage to domestic industries from higher tariffs on US imports. "It's a common practice internationally to exclude products vital for people's livelihoods and the country's economic development," he said.
Last year, China imported US$155.1 billion of American goods, mainly transport equipment, electronics, chemicals and minerals, up 0.7 per cent on the year before.  
On Monday, China announced a series of tiered tariff increases on $60 billion of US imports, to be implemented on June 1: 2,494 items will be subject to a 25 per cent tariff; 1,078 will be face a 20 per cent tariff; 974 items will take a tariff hit of 10 per cent, while the tariff on 595 items will remain at 5 per cent.
"Both the scale of products involved and the level of the [tariff] increases is small, and there's a time gap between the announcement and its enforcement, all of which shows the Chinese government's attitude of restraint," Huo said.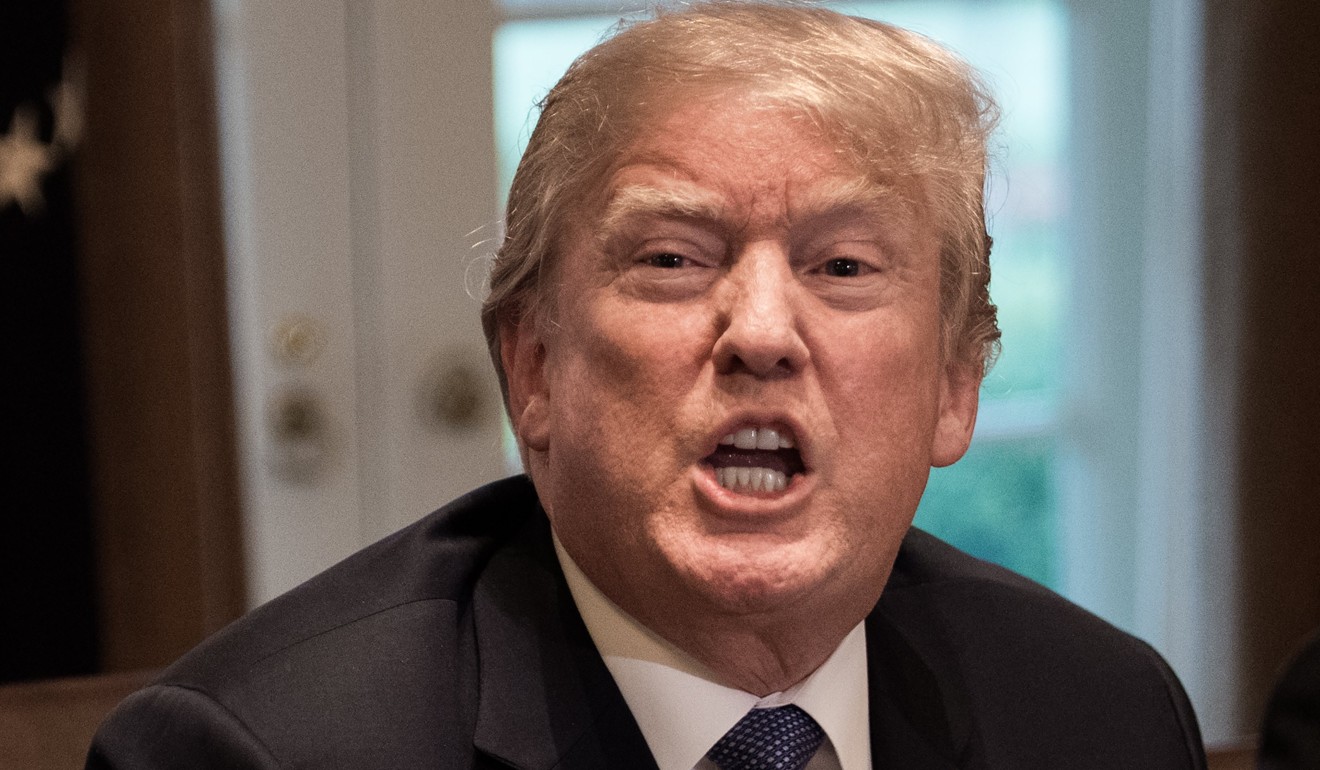 According to the regulation, online applications for exclusions from the new tariffs on the first batch of US$50 billion of American goods – on which tariffs were originally imposed in July 2018 – will be accepted from June 3 to July 5.
Applications for exclusions from tariffs on products from the second batch of US$16 billion of US imports, on which tariffs were originally imposed in August, will be accepted between September 2 and October 18.
The big difference [from US procedures] is likely [to be] how public it is," said Lester Ross, managing partner of US law firm WilmerHale in Beijing. "There's no mention in the Chinese document of public hearings. So it's likely to be much more closed-door."
Gao Lingyun, a researcher at the Chinese Academy of Social Sciences' institute of world economy and politics, said the introduction of an exclusion process is to replace broad-based attacks on US imports, which will inevitably damage some domestic industries, with more precise strikes.
As a result of the increased tariffs on both Chinese exports to the US and US exports to China, more government help can be expected in the form of employment aid, exchange rate flexibility, export rebates and additional tax cuts, Gao said.
Beijing has long vowed that it would support its exporters, typically small, privately owned firms that are vital to employment. The downward pressure on those firms was increasing. The country's exports to the US, its largest trading partner, fell to US$13.1 billion in April, down 13 per cent on a year earlier and before the latest tariff increase took effect.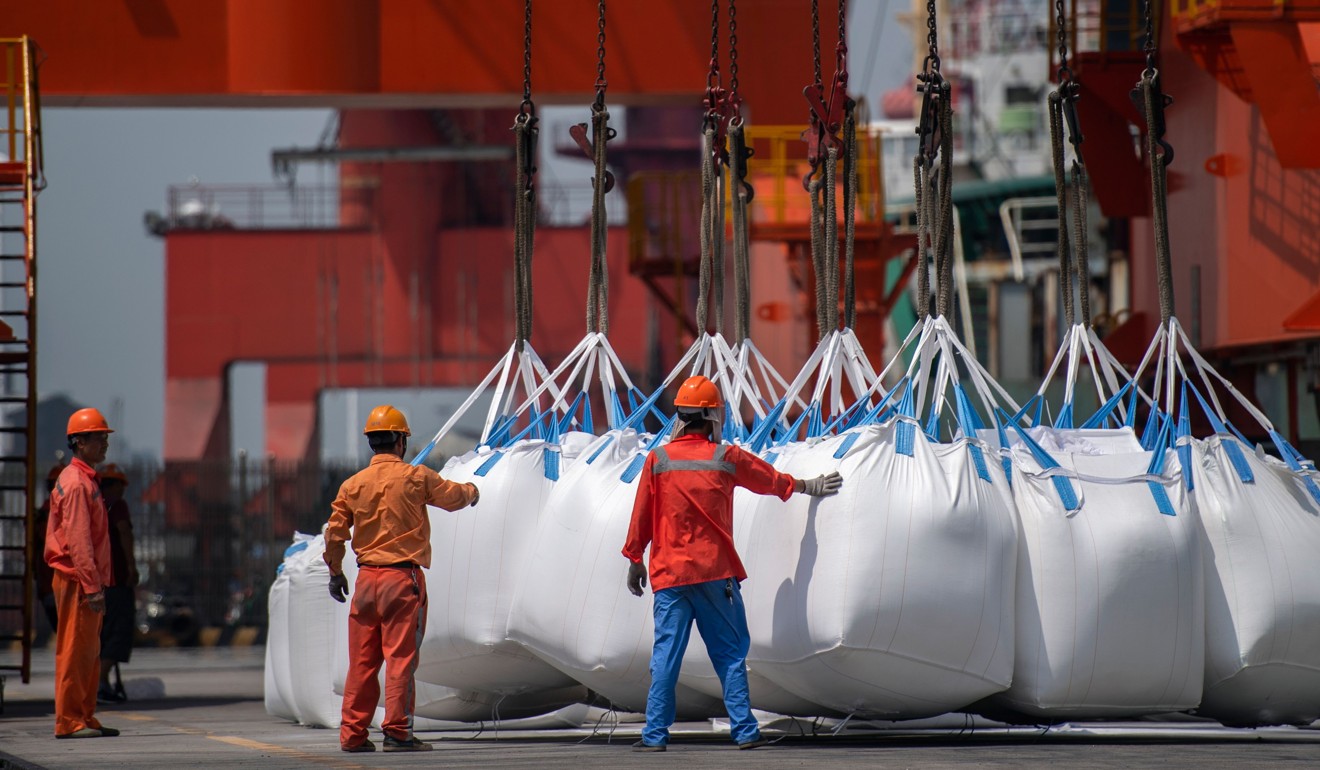 Timme Spakman, an economist at Dutch bank ING, said China's mild response to the US tariff increase was intended to prevent the conflict from escalating while maintaining the moral high ground.
"China is expected to continue to retaliate in a similar mild fashion," he said.
"It is possible that both sides will continue to keep the door open for de-escalation," said Louis Kuijs, Oxford Economics's head for Asia research.