Chinese companies moving to Vietnam keep quiet on trade war to avoid wrath of authorities and staff
Many factory owners planning to relocate outside China fear response from Chinese governments, employees, suppliers and local communities
Chinese companies also 'afraid Vietnamese society is opposed to Chinese manufacturers moving to their country'
Chinese state media may have launched a
fierce propaganda campaign
, placing the blame for the trade war squarely at the feet of the US government. But many manufacturers in China are keeping their heads below the parapet, for fear of reprisals from both inside and outside the country.
Interviews reveal that many factory owners and operators feel that they are caught in the middle of forceful rhetoric from both sides in the trade war. And rather than face direct retaliation from officials, workers and suppliers in their home market, they are deciding to keep their counsel.
Those companies that plan to move production out of China to avoid US tariffs and preserve their US business face a particularly delicate balancing act.
"
Manufacturing exporters
that are thinking of relocating face more difficulties and higher costs than those that already moved out over the past two years, so many of them are not willing to speak out," said Liu Kaiming, head of the Shenzhen-based Institute of Contemporary Observation, which monitors working conditions for hundreds of Chinese contract manufacturers.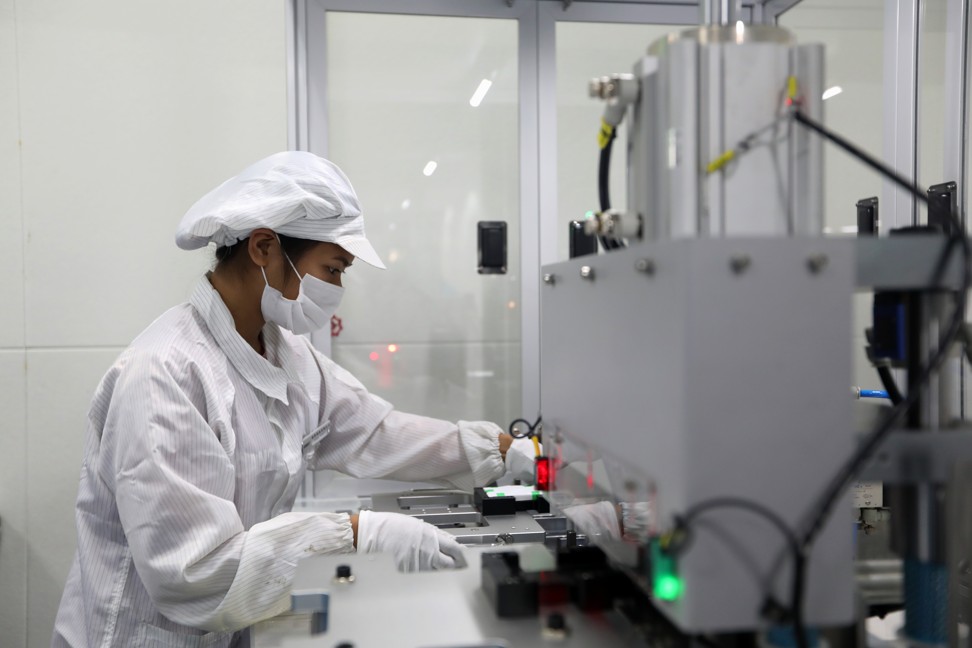 "To relocate, they have to handle very carefully the plans for lay-offs and compensation for workers, the reaction of suppliers, the problem of stock price fluctuations in large enterprises, and so on. They have to keep all this low profile," he said.
"Once the news of a relocation is released, various rumours may crop up that are not favourable to the company," Liu added. "Now that the trade war has escalated, the risks are even greater. Even though more and more manufacturing industries are affected, most of them are afraid to express their views in public."
Some manufacturers had hoped that keeping a low profile would allow them to fly below the radar and thereby avoid further trade war tariffs.
"Last year, shoes were not on the last list of tariffs. We were very low-key and did not voice [an opinion] on any trade war topics, fearing that [US President Donald] Trump would realise and target our industry," said a senior executive with one of China's biggest original product manufacturing facilities, which makes shoes for several major brands.
The executive, who wished to remain anonymous for fear of reprisals, said she now
has factories in Vietnam
, as well as those she has kept running in China.
"Now we face a rapid escalation of trade war uncertainty. It is a sensitive period for the trade talks, so we need to remain silent and low-key. Our customers are internationally renowned brands, and they definitely do not want to be caught up in the US-China dispute, or stand up for either side," the senior executive said.
"In particular, since last week, there has been growing criticism of the US government among Chinese internet users, both on online forums and social media. They believe the US is pressing too hard and bullying the Chinese people. Enterprises like ours have all experienced anti-Chinese sentiment in Vietnam and anti-American brand protests in mainland China, and so our risk awareness is very high. Keeping silent is the best and safest protection for our operations in both China and Vietnam," she added.
While many firms that want to continue to do business in the US have decided they have no choice but to move out of China to Vietnam or other countries not subject to US tariffs, they are highly unlikely to voice this view publicly, she added. They are also managing the process very carefully.
"At present, it is still rare to see a complete closure and relocation all production [of a Dongguan factory] in a short period of time. The common way is to set up a new factory in Vietnam and Cambodia first, and then have smooth and low-cost employee turnover in the Dongguan factory. The [remaining] Dongguan unit would focus on research and development and fill orders for non-US markets," said Zhou Pingxu, a Dongguan-based manufacturer.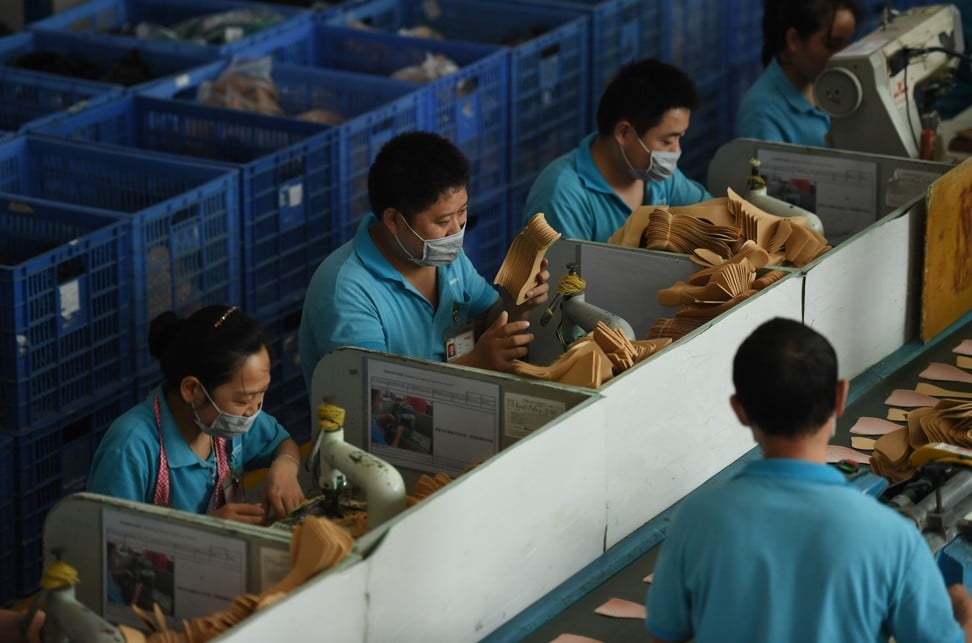 "But what Trump is doing now is making everyone panic, especially the smaller firms," Zhou added.
Companies are also fearful of growing hostility from local governments in China, should they announce their plans to relocate. Officials do not want to lose the tax revenue, nor the employment the factories bring to local communities.
"I invested 3 million yuan (US$436,140) with a partner in 2017 to rent a 2,400-square-metre factory in Thu Dau Mot City, in the Binh Duong province of Vietnam, transferring four production queues and recruiting 80 workers there. The rent was already 22 yuan (US$3.20) per square metre and has now gone up to 28 yuan," Zhou said.
"At that time, the economic atmosphere in China was still very good, and everyone was eager to
expand investment
. The local government in Dongguan was relatively relaxed and supportive of us relocating production to Vietnam. Now, several friends of mine are planning to move. Their costs will be definitely much higher than they were in 2017. Moreover, the local [Dongguan] government is not as nice as it used to be."
"Procedures are now strictly enforced by the local government in Dongguan," Zhou added. "If you do not pay a large compensation package to make up for workers' social security fees and other taxes, they will not let you move the machinery and equipment."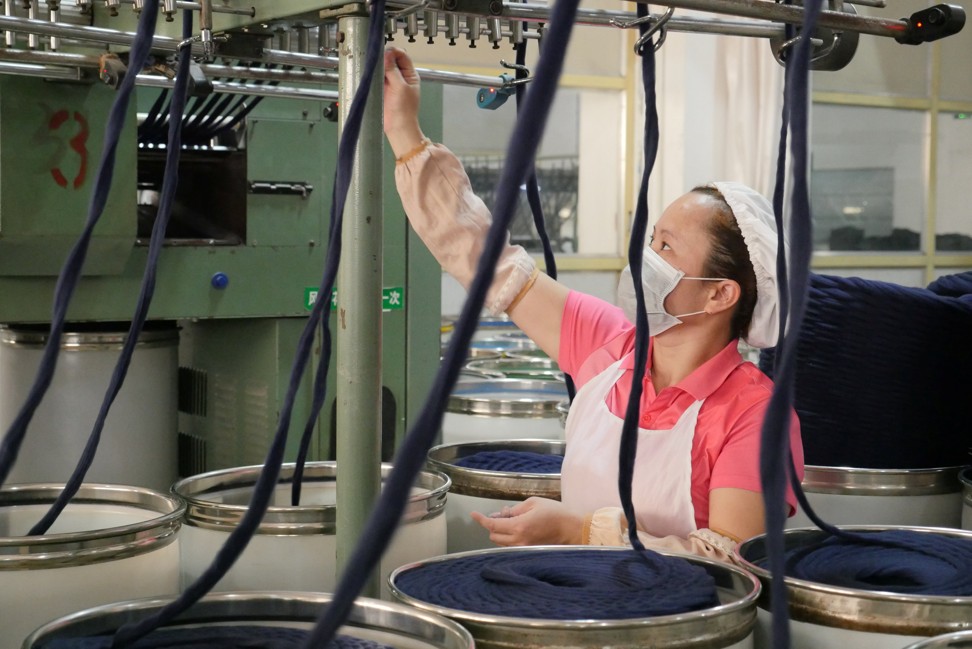 "Do you think that workers do not know about the trade war? Once you have your relocation plan leak out, the workers, the government and suppliers, will all keep an eye on your move. So being low-key has become a must," he said.
In addition, the Vietnamese government's requirements for Chinese factories moving there are also becoming stricter, Zhou said.
"The taxes to transport machinery, equipment, and semi-finished products, as well as the cost for a certificate of origin, are much higher than before," he said.
"It's no good to voice these difficulties in public. We are also very afraid that Vietnamese society is opposed to Chinese manufacturers moving to their country."
With regard official criticism of the United States' role in the trade war, editors of traditional and online media have been told they must use only content provided by official channels and not publish self-generated material or reports from foreign media, meaning people's personal views can be harder to spread.
Spreading news about the trade war online can also land users in hot water. On Tuesday, a businessman in Suzhou, the main manufacturing hub in eastern China, took to Weibo, China's version of Twitter, to express the view that some Taiwanese manufacturers were rushing to move their production equipment to Taiwan and Vietnam to avoid US tariffs.
Some internet users soon reported the post to the police, claiming that his post aimed to slander
the local economy
urging that the man who posted it be punished.
This article appeared in the South China Morning Post print edition as: Firms keep heads down amid blasts of trade war rhetoric