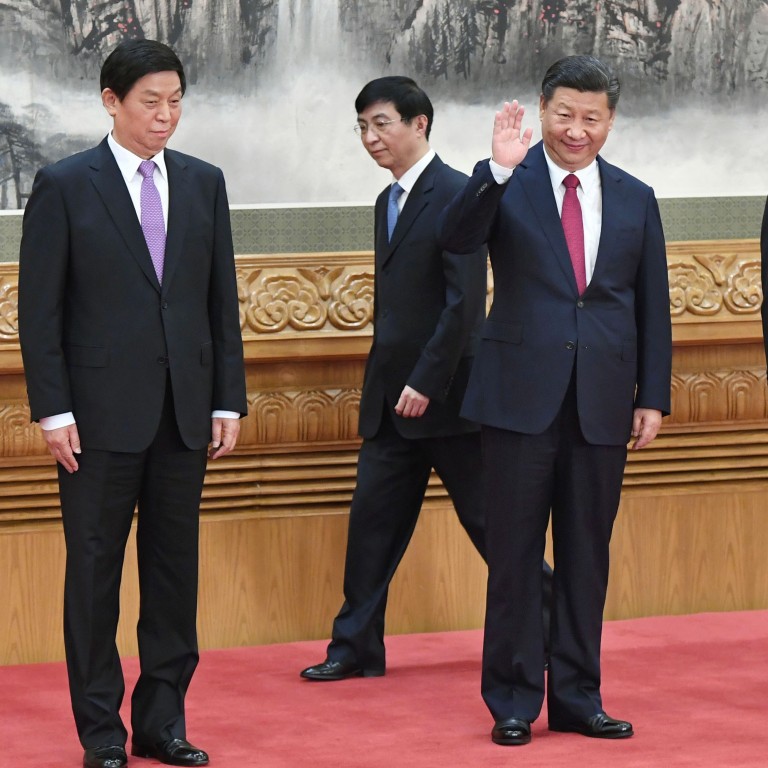 China economy to get more stimulus to fight trade war tariffs? Official drops hint help may come
Disappointing April economic data and the expected impact of new US trade tariffs have convinced some that more stimulus is on the way
Central planner spokesperson cites 'six key aspects' of economic stabilisation for the first time since government dropped it from their statements in April
The debate over whether China needs a new round of stimulus to offset weakening economic growth has returned, following disappointing April economic data and the threat by the United States to expand tariffs to cover all Chinese imports.
That debate will intensify with the news that Wang Yang, a member of the ruling Communist Party's policymaking Politburo Standing Committee, told Taiwanese businessmen at a meeting in Beijing on Thursday that
the trade war
, in the worst case scenario, could cut Chinese growth by a full percentage point this year.
This would push the growth rate below the government's target rate of between 6.0 per cent and 6.5 per cent rate for this year without additional stimulus help. The economy grew by 6.4 per cent in the first quarter of 2019, the same rate as in the previous quarter.
Some analysts expect the government to be forced to expand fiscal and monetary stimulus to maintain employment levels, its top policy priority. Others argue that while the government may "fine-tune" existing stimulus measures, no major new stimulus should be expected.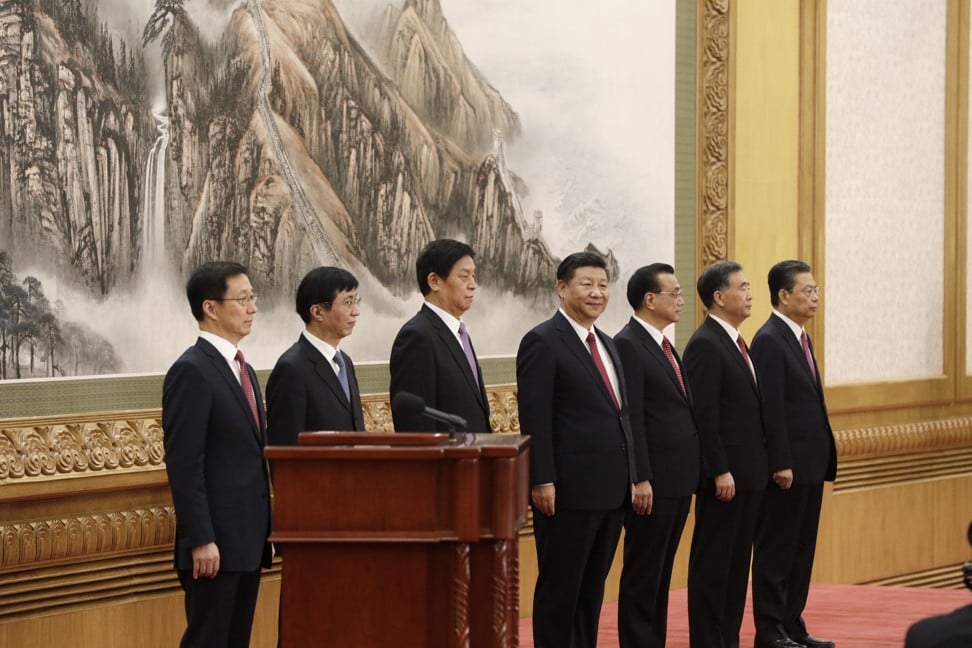 The government has been mostly tight-lipped about its policy plans. However, on Friday, Meng Wei, spokesperson for the National Development and Reform Commission (NDRC), China's central planning agency, seemed to suggest that further stimulus was possible if economic conditions warranted.
"We must adhere to our bottom line thinking, maintain strategic strength, and further improve stabilising the six key aspects [of the economy]: employment, finance, exports, foreign investment, investment and sentiment. At the same time, [we will] fully study the impact of the implementation of the tariff increases, and promptly introduce countermeasures as needed to ensure that the economy operates within a reasonable range," she said.
Last July, the policymaking Politburo ordered the government to focus on these six key aspects of economic stabilisation following the first round of US trade tariffs that month. This resulted in the government adopting a series of economic stimulus measures over the following six months. The phrase "six key aspects" appeared in every Politburo statement until last month, when it was dropped after better-than-expected first quarter economic growth.
Meng's use of the "six key aspects" may suggest that the government is now ready to revisit its stimulus programme if
growth continues to slow
.
The debate among private sector analysts returned after a series of weak data for April, the last month before the tariff rate will rise from 10 per cent to 25 per cent on US$200 billion worth of Chinese imports.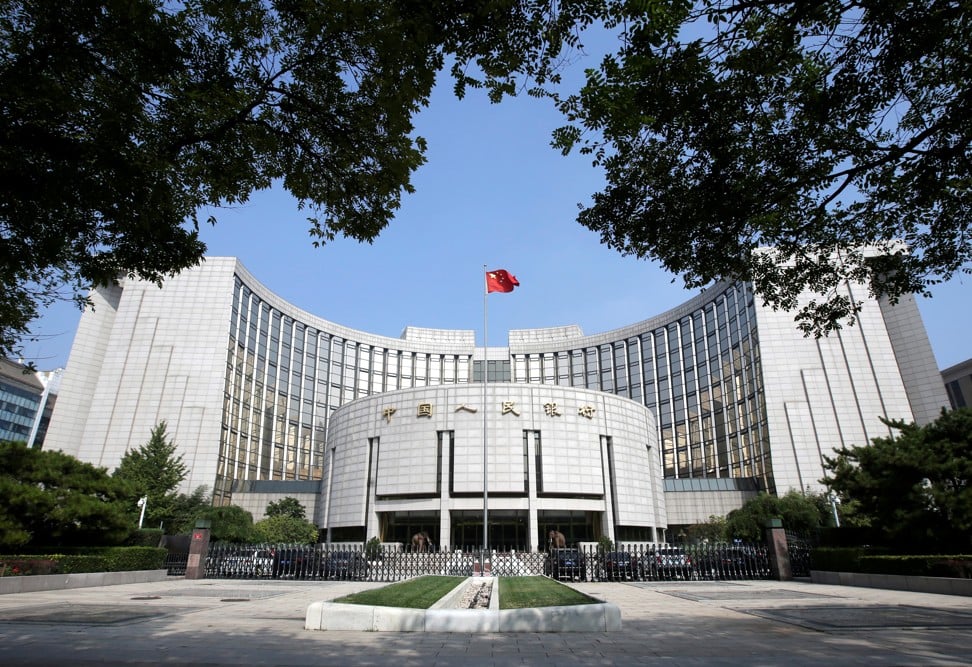 Retail sales, industrial production and fixed asset investment all dropped below market expectations, in contrast to the stronger-than-expected growth in the first quarter, according to figures released by the National Bureau of Statistics on Wednesday.
Industrial production growth slowed sharply to 5.4 per cent in April from 8.5 per cent in March, while retail sales growth fell to 7.2 per cent, the lowest rate in 16 years, from 8.7 per cent the month before. Investment expanded 6.1 per cent in the first four months of the year, down from 6.3 per cent in the January to March period and confounding analysts' expectations for an increase.
Other April data were also weaker.
Exports unexpectedly
dropped 2.7 per cent last month, raising worries that the hit on trade sector will become more severe. In addition, the official purchasing managers' index fell, bank lending was weaker than expected, and vehicle sales dropped for the 10th month in a row.
"These data clearly confirm a double dip [decline in the growth rate] and indicate that growth has yet to truly bottom out," said Lu Ting, chief China economist at Nomura.
Although headline activity data may pick up slightly in May due in part to front-loading of exports to the US to avoid possible further tariffs, "we expect Beijing to significantly ramp up easing or stimulus measures to stabilise financial markets and bolster growth", he wrote in a research note.
The severity of the trade war has escalated quickly, after Washington published the procedures for levying tariffs of up to 25 per cent almost all of the remaining Chinese imports, valued by the US at around US$300 billion.
China has already taken a series of proactive fiscal policy steps this year, such as implementing a 2 trillion yuan (US$289.7 billion) tax cut, higher spending and allowing local governments to issue 2.15 trillion yuan of special purpose bonds to fund new infrastructure projects.
However, Julian Evans-Pritchard, senior China economist at Capital Economics, said monetary policy will probably take the lead in additional stimulus this time given budget constraints on local governments.
"Economic momentum risks weakening again in the near-term as the prop from this year's fiscal front-loading faded," he said.
Others doubt Beijing is ready to enact any major new stimulus, particularly given the effect this would have on the country's already high level of debt.
Analysts at advisory firm Trivium argued that the conventional wisdom that sub-par economic data, combined with increased uncertainty over the trade war would lead to more stimulus "is wrong".
"We have stated over and over in recent months that Chinese stimulus would disappoint," the analysts said in a note. "We still believe that. At the April Politburo meeting, which always discusses the economy, top policymakers were adamant that they would stay the course despite lingering downward pressure on the economy and the yet-to-be-resolved trade war. Policy will not fundamentally change until the Politburo sends a new signal."
Larry Hu, chief China economist at Macquarie Capital, said the government would likely continue its efforts to spur bank lending to small businesses, which are suffering the most in the trade war.
But the room for conventional policy easing is limited at the current stage, and policymakers are only likely to boost stimulus if the economy deteriorates in the second half of the year, he said.
Chinese officials have tried to shore up market confidence by stressing that the country's economy remains fundamentally solid and insisting that policymakers have sufficient capacity to deal with external problems. "The manoeuvring room for macroeconomic policy operations is relatively large and we still have ample policy tools," statistics bureau spokesperson Liu Aihua said on Wednesday.
Last week, the People's Bank of China (PBOC) attributed lower-than-expected April bank lending to seasonal factors and said it would not engage in any major monetary policy loosening in the period ahead. Rather PBOC officials said they would "fine-tune" policy in line with economic developments.
This week, the central bank sought to maintain market liquidity by renewing 200 billion yuan of one-year lending to banks via its medium-term lending facility and issuing 20 billion yuan of central bank bills in Hong Kong, which was interpreted by analysts as a move to prop up the yuan exchange rate, which has declined against the US dollar since the US tariff announcement.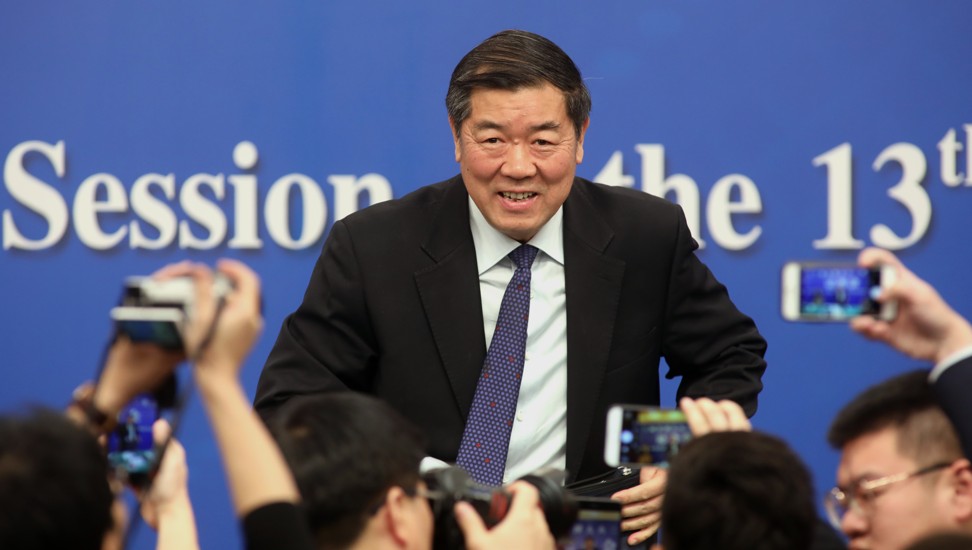 While policy fine-tuning is on the way, the Chinese leadership has clearly endeavoured to prop up employment, which is vital to social stability.
On the day that Beijing fought back with tiered tariff hikes on US$60 billion worth of American imports, it convened a national televised conference on employment.
In a written notice, Premier Li Keqiang vowed to achieve the government's target of creating at least 11 million new jobs this year and "enhance targeted help for graduates, demobilised soldiers and migrant workers".
The official employment figures, which largely exclude migrant workers, look solid so far. About 4.59 million new jobs were created in the first four months of the year, 42 per cent of the annual target, while the surveyed urban unemployment rate edged down by 0.2 percentage point to 5.0 per cent in April.
The central government have ordered coastal provinces, which are expected to be hit hard by higher tariffs, to keep laid-off migrant workers in their regions to prevent a large-scale reversal in migration, while inland provinces were instructed to help those workers who do return to seek jobs or start their own businesses.