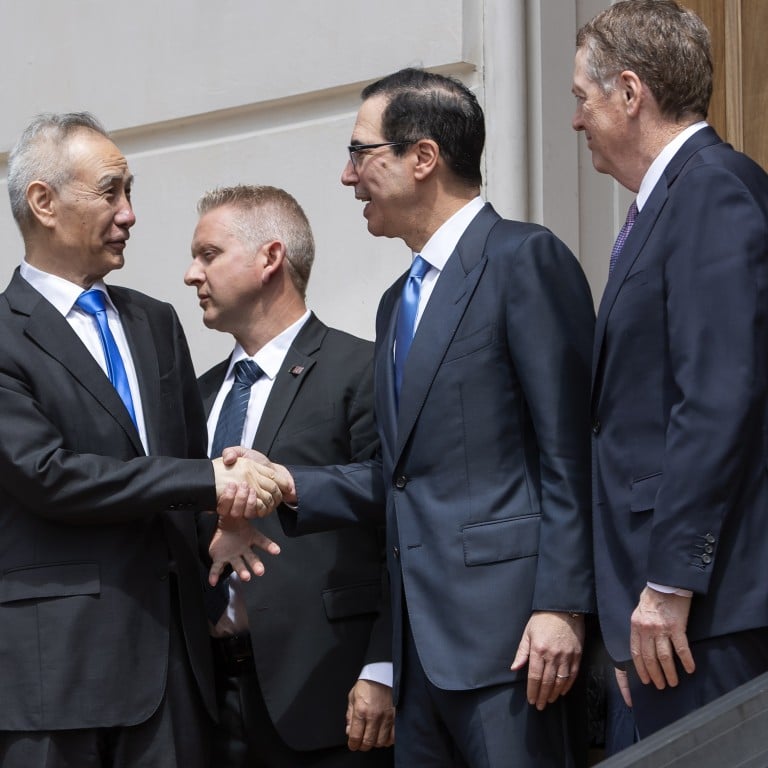 China's SOE reform questioned after Beijing appoints inexperienced official to head assets watchdog
Hao Peng will assume the role of chairman at State-owned Assets Supervision and Administration Commission (Sasac)
State-owned enterprises are an issue at the centre of the US-China trade war, with Washington demanding a level playing field for its businesses in China
China's appointment of an official with little track record in the corporate world as the head of its state-owned assets watchdog has raised questions over the direction of the restructuring of the state firms that have long since been a thorny issue between Beijing and its trading partners, according to analysts.
Hao Peng, the current Communist Party chief of the state assets watchdog, will assume the role of chairman at State-owned Assets Supervision and Administration Commission (Sasac).
Xiao Yaqing,
Sasac's outgoing chief,
has been appointed head of the country's market regulation administration, state media reported on Saturday. Xiao will succeed Zhang Mao, who is retiring.
Hao worked for the Lanzhou Flight Control Instrument Factory in 1980s and 1990s before joining the government. He worked as a deputy mayor of Lanzhou and a deputy chairman in Tibet, and before his appointment as Communist Party secretary at Sasac in December 2016, was the provincial governor of Qinghai, one of the poorest areas in China.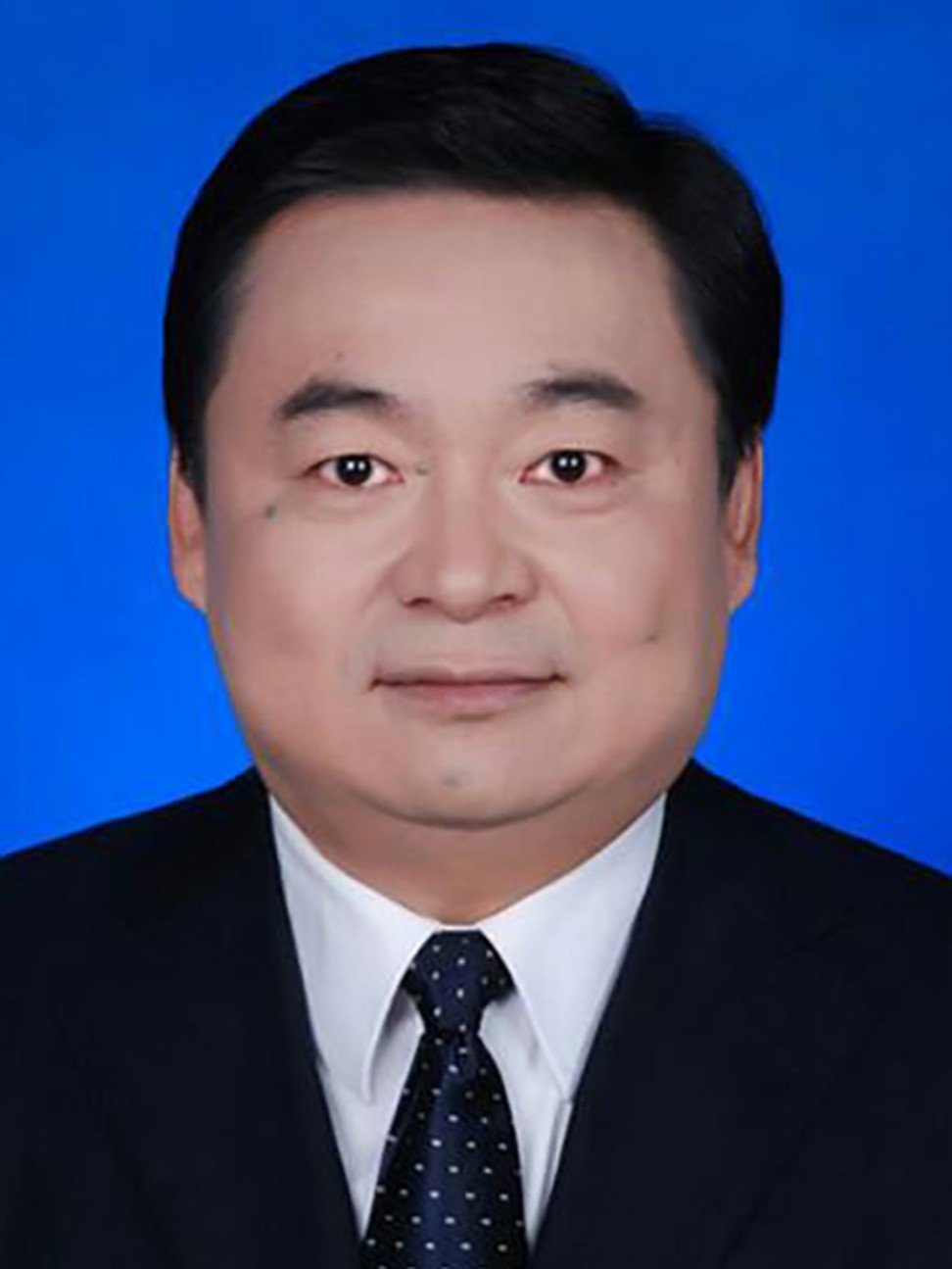 In his new post, Hao is expected to oversee the restructuring and operation of China's largest industrial conglomerates – a array of around 100 powerful "national champions" with a growing global footprint.
In comparison, Xiao had over 30 years of experience in the non-ferrous metal industry and attracted global headlines briefly in 2009 with a failed attempt by the Aluminium Corporation of China to acquire global mining giant Rio Tinto.
The reshuffle comes at a sensitive time with the trade talks between China and the United States stalling and bilateral tensions heightening after US President Donald Trump increased import tariffs earlier this month.
State-owned enterprises (SOEs) are a key topic of negotiations between the world's two largest economies, with Washington blaming them for creating an unfair trade environment for American businesses in China.
"The personnel change is a gesture that [China] won't accept the harsh US demands, but continue reforms at its own pace and direction," said Iris Pang, chief Greater China economist at ING Bank.
"It's hard for China to agree on concrete compulsory goals in such areas like SOE reform, although there are some internal voices calling for a trade deal to end the lengthy disputes as early as possible."
Beijing has made several attempts to invigorate SOEs, which were criticised in the past several years for their low efficiency and for crowding out the development for private firms. Proposed changes include allowing private acquisition of minority stakes in some SOEs.
The latest reform push came in April was the State Council vowed to delegate more power for the management of state firms.
"[We] will define the responsibilities according to laws … In principle [we] won't interfere in management and operations," said Weng Jieming, Sasac deputy head, at the time.
"More power will be given to state-owned capital investments and operations platforms over their strategic planning, hiring, stock incentives, payroll and other important financial matters."
But other measures, including enhancing the control the Communist Party has over state-owned enterprises, pledges to build bigger and stronger firms and capping their payroll, stirred huge controversy both at home and abroad.
Li Jin, chief researcher with the China Enterprise Research Institute, a private think tank, said Beijing is trying to make breakthroughs in state-owned enterprise reform in 2019 and 2020.
"It's not that the Americans are urging us to speed up the reforms … China have plans of its own about the state sector," Li said. "As early as late 2013, China decided that the market should play a decisive role in allocating resources."
In its annual report to US Congress in February, the Office of the US Trade Representative complained that China's manipulative policies and practices were aimed at limiting market access for imported goods and services and restricting foreign businesses in China.
"The principal beneficiaries of China's policies and practices are China's state-owned enterprises and numerous other significant domestic companies, sometimes referred to as 'national champions', that are attempting to move up the economic value chain," it said.
The assets of both central and local government owned non-financial enterprises jumped 8.4 per cent from a year earlier to 178.7 trillion yuan (US$26 trillion) at the end of 2018, while their profits rose 12.9 per cent year on year to 3.4 trillion yuan (US$49 billion).
The outcry by the private- sector firms last year, which were hit hard by the expanding state sector and the trade war, forced senior government officials to convene a high-profile symposium with private entrepreneurs in early December to shore up confidence.
In his latest book, The State Strikes Back – The End of Economic Reform in China?, author Nicholas Lardy, a senior fellow of the Peterson Institute of International Economics, attributed the fundamental obstacles of restructuring state firms to the Communist Party's need for control and social stability.
"Control has been emphasised in many spheres. You'll have less efficiency in the state sector, but it will bring more control," he said last month Beijing.
Additional reporting by Echo Xie
This article appeared in the South China Morning Post print edition as: regulator's new chief may signal step backwards