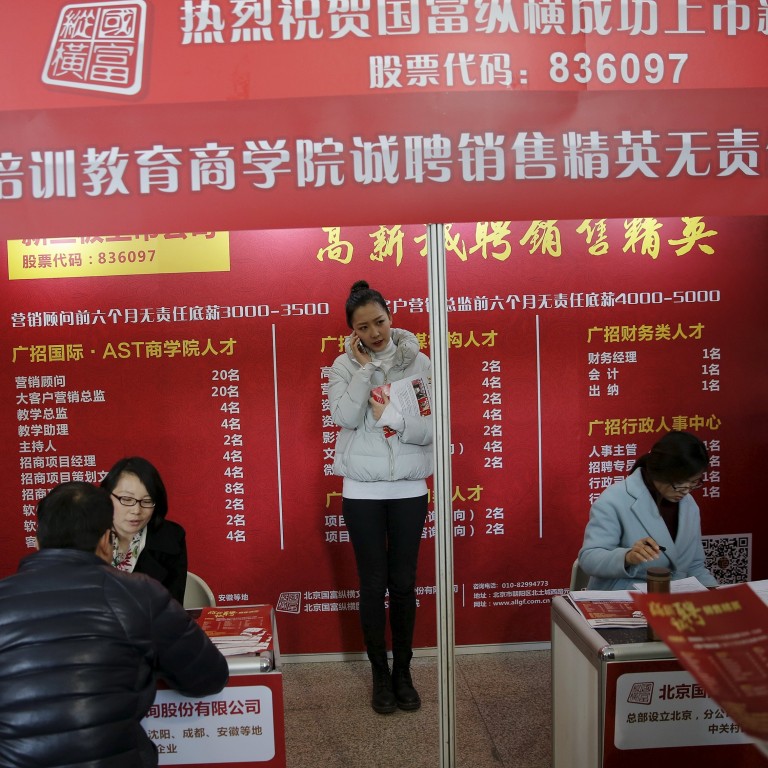 China's trade war-hit job market to be overseen by special task force to avoid 'a massive jobless situation'
Vice-Premier Hu Chunhua will head the State Council Employment Work Leading Group to 'enhance leadership and coordination of work related to employment'
Sony Mobile, Cisco Systems and Oracle have all laid-off staff or closed factories in recent months, raising questions over Beijing's official unemployment figures
China's increasing concern over unemployment due to the continuing escalation of the trade war with the United States and in the wake of recent high-profile lay-offs by the likes of Sony Mobile, Cisco Systems and Oracle has led Beijing to set up a special task force to monitor the country's employment situation.
The State Council Employment Work Leading Group is an upgrade from the previous interministerial coordination conference, and has a mission to "enhance leadership and coordination of work related to employment", according to a statement by the State Council published on Wednesday.
The group will be headed by Vice-Premier Hu Chunhua, underscoring its importance to the domestic policymaking process.
The group will include members from more than 20 ministries and government agencies, including the labour ministry, the finance ministry, the central bank and the veterans affairs ministry.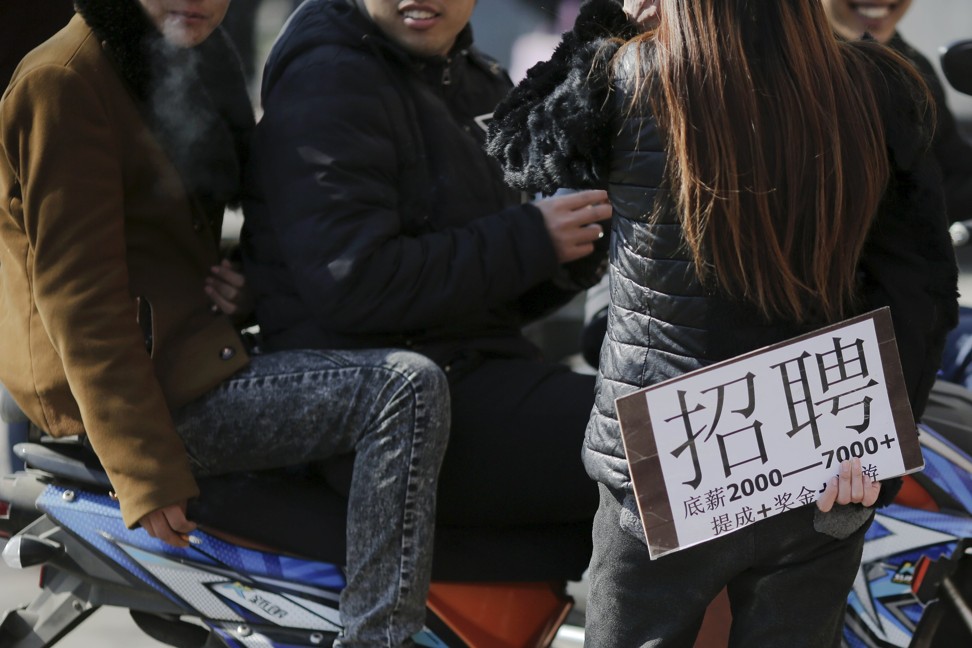 The move comes amid signs that job market stress is increasingly visible in the world's second largest economy as export-oriented manufacturers and technology firms slash jobs due to the trade war.
Sony Mobile shut down its Beijing smartphone factory in late March, sacking hundreds of workers, and earlier this month, technology giant Oracle laid-off around 900 research staff in its China office and said it would also close all of its five research and development centres.
US networking equipment maker Cisco Systems also announced last week that it would cut its manufacturing staff in China by an unspecified number in anticipation of higher US tariffs on technology imports.
Beijing's
official jobless indicators
paint a relatively steady employment situation, with the urban unemployment rate dropping to 5 per cent at the end of April from 5.2 per cent at the end of March, according to the National Bureau of Statistics.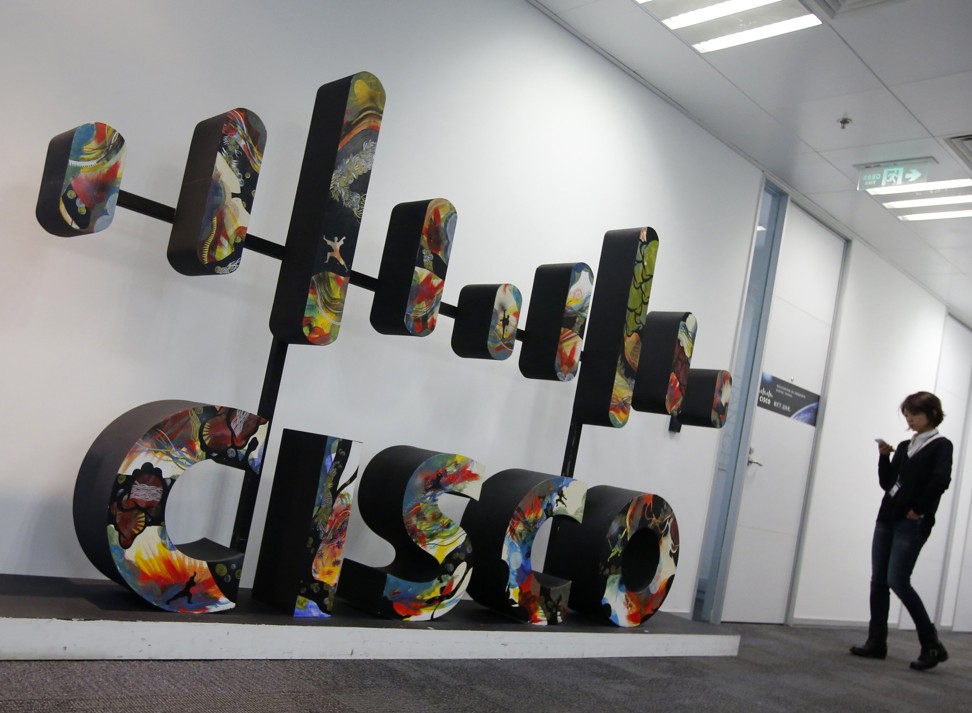 However, the announcements by Oracle and Cisco have regularly grabbed the headlines over the past few weeks as the trade and technology rivalries between the US and China intensify. Beijing is watching the situation closely because a large rise in unemployment could not only deal a heavy blow to the economy, but also challenge China's social stability and even the Communist Party's grip on power.
Premier Li Keqiang said last week that China must not allow "a massive jobless situation" to take place. In particular, Li said China must make sure to provide jobs to 8.34 million college and university graduates this year alone and also look after the hundreds of millions of migrant workers.
"Those provinces that receive a lot of migrant workers should find ways to help any laid-off migrant workers stay to prevent large waves of migrant workers returning to their homes," said a statement from the State Council summarasing a meeting chaired by Li.
Independent research shows that China's job market situation could be worse than indicated by the official statistics.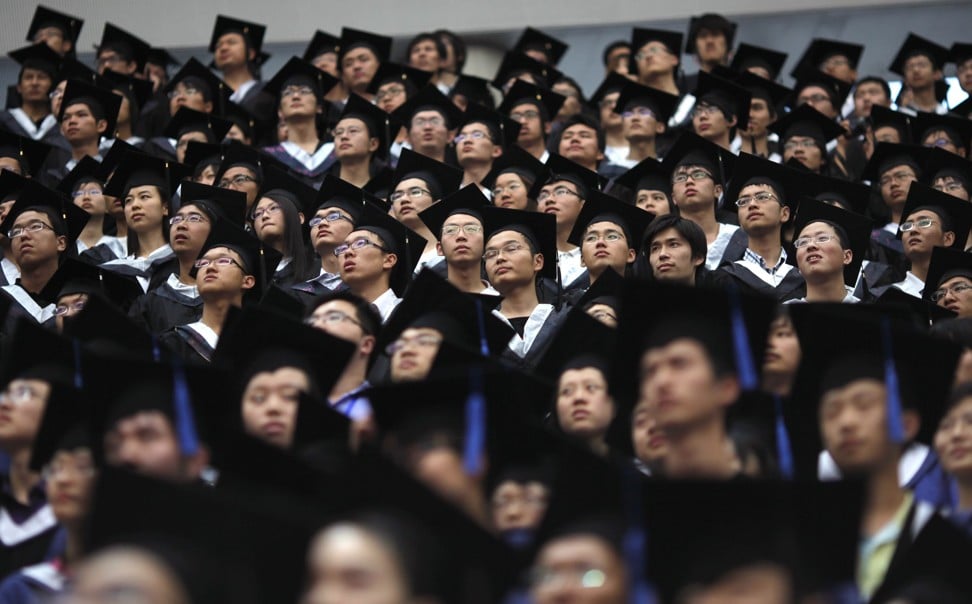 An employment index jointly published by the Renmin University of China in Beijing and hiring service Zhaopin showed that the online job vacancy to application ratio dropped to 1.68 in the first quarter from 1.91 a year ago, dropping for the sixth straight quarter, indicating that there are more applicants seeking a limited number of vacancies.
"The job market has been worsened by insufficient aggregate demand [for new workers]," the index concluded.
Wang Jun, chief economist of Zhongyuan Bank, said there are "concerns" over the outlook for employment, although the impact of the trade war on China's job market is expected to be less severe than that of the global financial crisis of 2008-2009.
While jobs in low-end manufacturing may have declined rapidly, China's booming service sector is growing fast enough, he said.
This article appeared in the South China Morning Post print edition as: Special task force set up to monitor employment