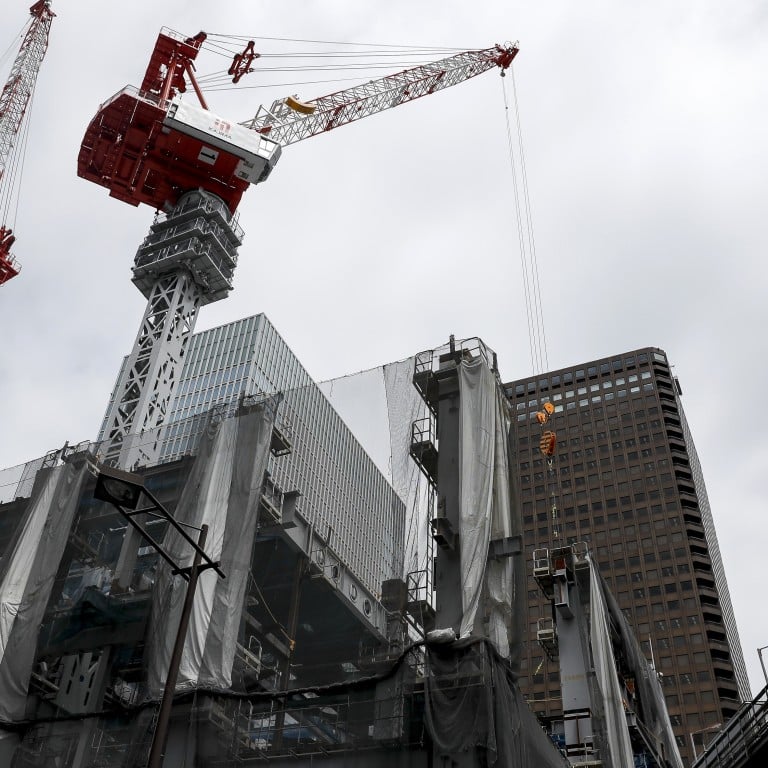 Can China learn from Japan's 'lost decade' housing bubble?
China's housing market showing signs of bubble similar to that seen in Japan in 1980s, says Asian Development Bank Institute dean and CEO Naoyuki Yoshino
China's loose policy following 2008 global financial crisis laid foundations for current housing bubble, with US-China trade war adding to concerns
China must exercise extreme caution in handling its housing sector because it is showing signs similar to those witnessed during Japan's bubble period of the 1980s that contributed to the collapse of Japanese asset prices and its subsequent "lost decades" of weak economic growth and deflation, a Japanese financial system expert warned.
The parallels between China's current landscape and Japan's three decades ago are readily apparent, stemming from a loose monetary policy that laid the foundation for the expansion of a housing bubble, said Naoyuki Yoshino, dean and CEO of the Asian Development Bank Institute.
China flooded its economy with credit in response to the 2008 global financial crisis, fuelling rapid growth in mortgages, real estate borrowings and investments over the past decade.
In the same vein, the Japanese government's relaxed monetary policy in the 1980s triggered an economic bubble that eventually burst and sank the economy into a recession that
lasted almost 25 years,
with the Bank of Japan continuing to still keep interest rates at or below zero per cent to this day in an attempt to spur inflation.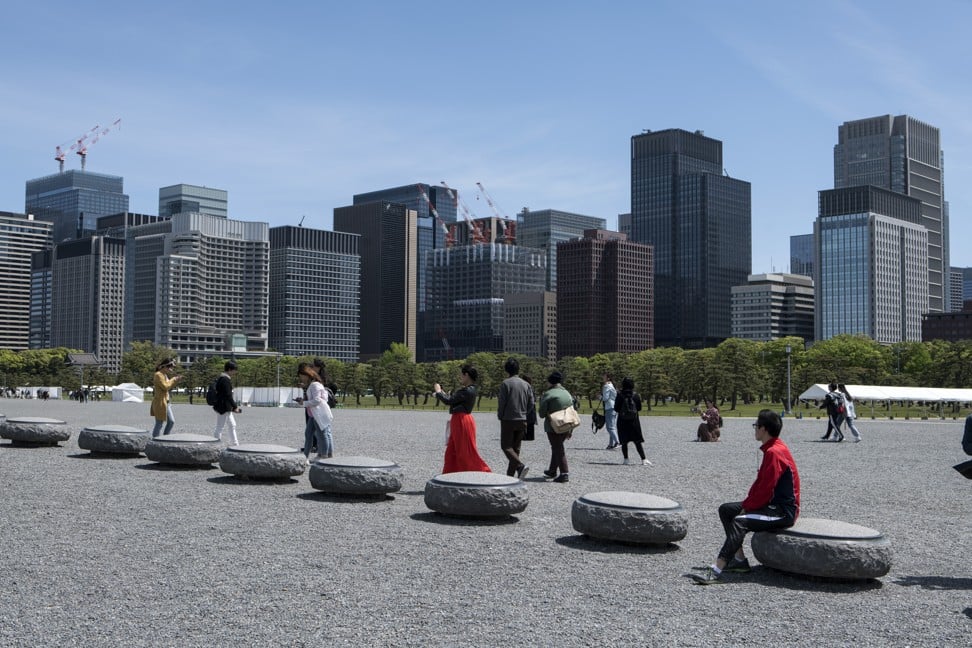 Japan's experience could serve as a lesson on how to avoid a housing market collapse that would be especially detrimental to China's financial sector and real economy, according to Yoshino.
"I'm very much concerned that if land prices keep on rising and if the population starts to shrink along with aggregate demand, then China will experience a similar situation to that of Japan," Yoshino said.
There are already several strong signs of a housing bubble in China, according to Yoshino, firstly the astronomical surge in property prices in recent years.
Home ownership is one of the few ways for Chinese families to generate wealth because of limited investment opportunities. The average price of a home in Beijing has soared from around 4,000 yuan (US$578) per square metre, or 380 yuan (US$55) per square feet, in the early 2000s to the current level of well above 60,000 yuan (US$8,677) per square metre, or 5,610 yuan (US$813) per square foot, according to property data provider creprice.cn.
The increase has also lifted the housing price to income ratio sharply from 5.6 in 1996 to 7.6 in 2013, well above the Japanese rate of 3.0 at its peak in 1988. The price to income ratio is the basic affordability measure for housing.
According to the Global Times, a reasonable home price should be three to six times the median household income. That means a family with an average income can buy a house with three to six years' annual income. The house price to income ratio in China is above 50 in the first-tier cities and 30 to 40 in the third- and fourth-tier cities, the newspaper said in October. There are four levels of cities in China, defined by a number of factors including gross domestic product (GDP) and population, with Beijing, Shanghai and Shenzhen considered tier-one cities.
Another worrying sign, according to Yoshino, is that China's financial sector has lent more heavily to the real estate sector than did Japanese banks during their bubble period.
Thirdly, the ratio of Chinese housing loans to the nation's GDP has consistently been higher than Japan's by about three times more.
Ever since US President Donald Trump started imposing tariffs on Chinese imports in July, worries have been mounting that China's property bubble and its record debt level would make the economy vulnerable to the impact of rising trade tensions, leading to a sharper-than-expected economic slowdown.
Despite a government crackdown on debt and risky lending over the last several years, housing prices and bank lending to the sector have continued to rise, pushing homes beyond what the vast majority of people can afford, as well as putting many property developers deeply into debt.
The Chinese Academy of Social Sciences, a top government think tank, said in a report last week that the growth in housing prices in China's bigger cities, caused by a relatively short supply of new homes, is likely to push up costs across the country.
"The government should closely monitor these cities to avoid overheating," said Wang Yeqiang, a researcher at the Chinese Academy of Social Sciences who co-authored the report.
Property developers have begun a debt-fuelled land-buying spree just as urban housing demand is entering a long-running structural decline, said Julian Evans-Pritchard, senior China economist at Capital Economics. The potential supply of property that could be built on developers' land reserves jumped last year to a record high, meaning the risk of a glut of new housing is real, Evans-Pritchard added, if developers were to convert all their land reserves into housing tracts.
"Since real estate drives around a fifth of GDP, a sharp downturn in this sector would be contagious, resulting in a jump in defaults across a wide swathe of the economy that could quickly erode bank capital buffers," he warned.
China's corporate debt stood at 155 per cent of GDP in the second quarter of 2018, much higher than other major economies, according to data from the Organisation for Economic Cooperation and Development. In comparison, Japan's corporate debt level is 100 per cent of GDP and is 74 per cent in the US. China's corporate debt includes issuances by its
local government
vehicles which by extension is mostly credit with an implicit guarantee from the central government.
China's imbalance between housing supply and demand may worsen because it faces a similar economic transition that is already well underway in Japan – a
rapidly ageing population
and
shrinking workforce
that led to Japan's long-term deflation problem, said Yoshino, who is also the chief adviser to the Japan Financial Services Agency's Financial Research Centre.
Even if rising housing demand due to urbanisation were to push China's housing prices higher over the near term, the country faces risks from an oversupply of housing in the longer term due to its increasingly unbalanced demographic structure, he said.
The government has proposed that China's retirement ages of 45 to 50 years for females and 55 to 60 years for males introduced in the 1980s be gradually increased to 65 years for both by 2045 due to a rapidly ageing population.
The rising population of retirees will consume fewer goods and services compared to younger families with children, and in turn, could dampen business investment given lower expected rates of return.
At the same time, more retirees means a bigger burden on the younger generation of taxpayers, which would reduce their wealth and change patterns of consumption. This is especially worrying on the back of China's high debt level and pension funding gap, similar to the situation in Japan, Yoshino said.
In Japan, benefits from government pension schemes account for an increasing share of the country's accumulated debt as spending on social protection programmes now represents more than a third of the government's total budget.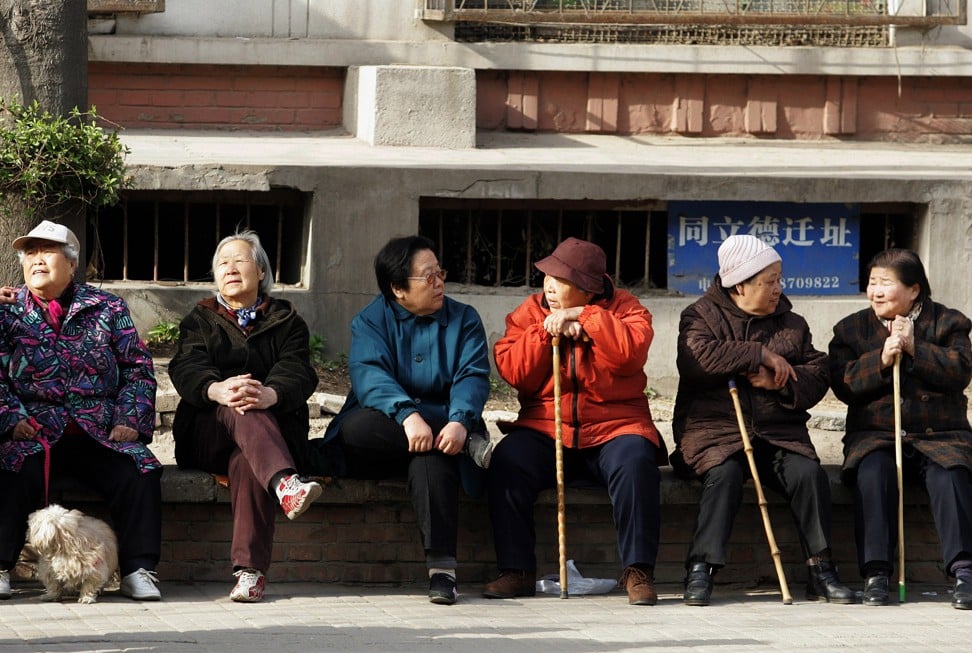 The strain is also evident in China with the
national pension fund
forecast to peak at 6.99 trillion yuan (US$1 trillion) in 2027 before it gradually runs out by 2035, according to the Chinese Academy of Social Sciences, forcing the government to start to transfer assets from state-owned companies to fill the funding gap.
Against the broader economic slowdown, compounded by the trade war with the US, policymakers are also expected to carve out a highly expansionary fiscal budget for this year, with the broad deficit surging to 6.6 per cent of China's GDP, up from 4.7 per cent last year, according to Larry Hu, head of China economics at Macquarie Capital.
Alicia Garcia Herrero, Asia-Pacific chief economist at Natixis, noted that the US criticisms of China's unfair trade practises and currency manipulation were reminiscent of the US-Japan disputes in the 1980s and 1990s.
Because Japan was politically and economically dependent on the US at that time, it inevitably implemented economic policies to reduce its current account surplus. Subsequently, Japan suffered from the bursting of its asset price bubble, which led to deflation and the lost decades.
However, Herrero said that the modern China is less dependent on the US and so is in a better position to resist pressure to adjust its economic policies to create demand for American products.
Wang Yang, one of the seven members of China's elite Politburo Standing Committee, said the US-China trade war could slash one percentage point off Beijing's economic growth this year. Last year, growth expanded at its slowest pace since 1990, while corporate bond defaults hit a record high and banks' non-performing loan ratio hit a 10-year high.
Additional reporting by Lam Ka-sing and Zheng Yangpeng