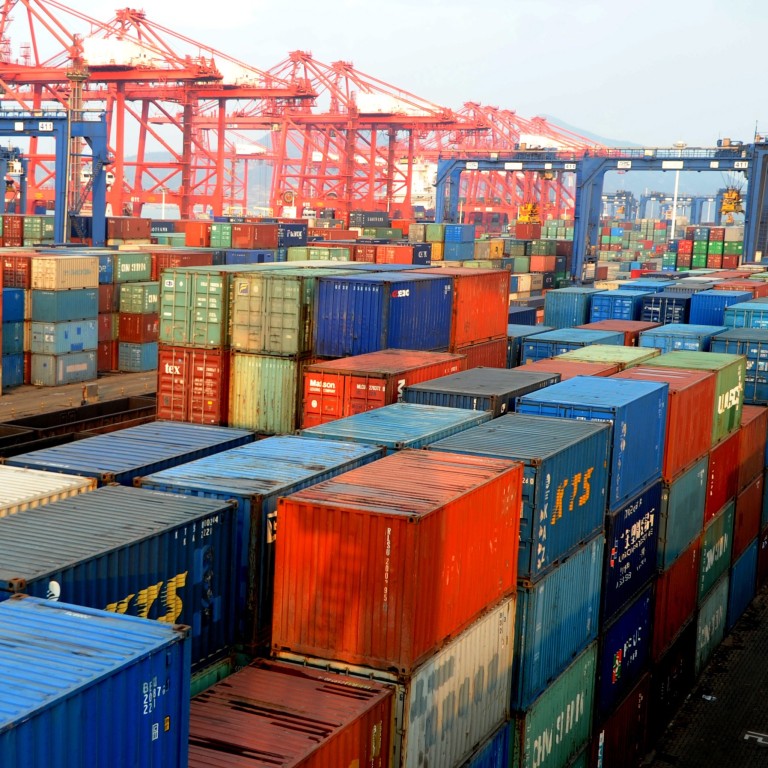 China would not fall foul of US proposal to penalise currency manipulators, analysts say
US President Donald Trump seeking to penalise countries that allow their currency to fall against the US dollar to offset the impact of new US trade sanctions
The yuan has fallen about 8 per cent against the US dollar since the trade war started in July last year, but China does not meet the current criteria to be labelled a currency manipulator
China is unlikely to be too concerned over a proposal from the United States to impose tariffs on products from countries that it finds are manipulating their currencies, analysts said.
While the proposal announced last week does not name China or any other country, its timing suggests that it is aimed at Beijing and the possibility that it could allow its currency to fall against the US dollar to offset the impact of new US trade sanctions.
Under the proposed rule, so-called countervailing duties could be imposed when foreign governments "subsidise" their products by weakening its currency relative to the US dollar to gain competitive advantage, according to the US Commerce Department.
The Office of the US Trade Representative has made it clear it wants to include currency manipulation clauses in new free trade agreements, like it did with the recently negotiated US-Mexico-Canada Agreement that replaces the North American Free Trade agreement.
But analysts said such currency conditions would be an ineffective policy trade tool for the US to use against China. Beijing does not meet the US Treasury's current criteria for manipulating the value of the yuan's exchange rate, so it would not be penalised under the new proposal.
US-China trade tensions have ratcheted up significantly in recent weeks, with the Trump administration pursuing a multipronged approach of imposing protectionist measures to cut the large bilateral trade deficit.
Since early-May, the US has more than doubled tariffs to 25 per cent on US$200 billion of Chinese imports and has put Huawei on a government blacklist that has effectively bans US companies or foreign companies using US technology – including Google, Microsoft and US chip makers – from supplying the Chinese company.
"Unless [the US] changes its rules, which you cannot say for sure they won't, China does not meet the criteria for currency manipulation," said Irene Cheung, Asia senior strategist at ANZ Bank. "China has actually been trying to prop up the currency with policy guidance so there is no justification [for penalties] based on the existing criteria."
The US Treasury Department is required to issue a report to the US Congress twice a year on foreign exchange policies of foreign governments to determine if they manipulate their currencies. Until now, the reports have been released in April and October, but the US Treasury is reportedly delaying the current report to later this month to use more stringent criteria.
One current criteria requires that countries must have a current account surplus of at least 3 per cent of gross domestic product (GDP) to be considered a manipulator, which the US Treasury may lower to 2 per cent of GDP. However, China's current account surplus is below this stricter standard, meaning it would not be subject to penalties under the current rules.
In the previous report in October, the US Treasury criticised China's trade and currency practises but did not conclude that it was improperly devaluing the yuan. At that time, China met one out of the three criteria the US Treasury uses for determining currency manipulation, namely that it runs a significant bilateral trade surplus with the US of at least US$20 billion.
But it did not meet the second condition that it runs a current account surplus of at least 3 per cent of its GDP, nor did it meet the third criteria of engaging in persistent, one-sided intervention in the foreign exchange market, according to the October report.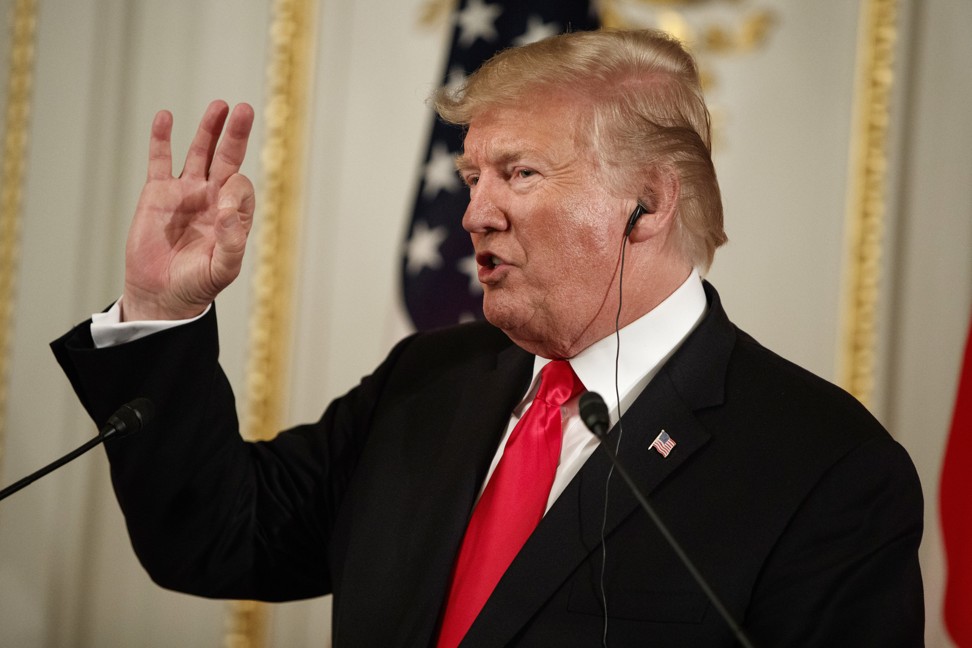 Germany, India, Japan, South Korea and Switzerland are, along with China, on the US Treasury's "monitoring list" for potential manipulation, although no country currently meets all the criteria.
The number of countries whose currency practises the US examines for possible manipulation will probably rise to about 20 of its largest trade partners, along with Switzerland, from 12 currently.
"If [the US] expanded its watch list to its top 20 trading partners, then that could cover economies that have large trade surpluses with the US such as Taiwan, [South] Korea, Thailand and Vietnam," said Eugenia Fabon Victorino, head of Asia Strategy at Nordic bank Skandinaviska Enskilda Banken (SEB).
The Bank of Thailand issued a statement earlier this month denying any currency manipulation on its part to gain a trade advantage.
The US Treasury reportedly will refrain from labelling Vietnam a currency manipulator based on foreign exchange-related data submitted by Hanoi, according to media reports over the weekend. Vietnam also sent a top envoy to hold meetings with US Treasury Secretary Steven Mnuchin, although it is unclear what data the Vietnamese gave to the US.
Last year, South Korea avoided being designated a currency manipulator after disclosing records of the authorities' intervention in the foreign exchange market. The effort was aimed at boosting the transparency of South Korea's currency policy in line with what has been recommended by the International Monetary Fund and clear it of suspicion of currency manipulation.
But analysts said China is unlikely to follow Vietnam and South Korea to increase the transparency of its currency policy and submit additional information to the US.
"The Bank of Korea is not very active in managing the market so they can come out and say they really didn't do too much in the past," said Hao Zhou, senior emerging markets economist at Commerzbank.
"The [People's Bank of China], to be honest, is a very active player in the market, but nobody knows how many positions they really have in their hand. So I don't think China will revise its market management or intervention practises."
SEB's Victorino said that the US would need to change the currency manipulation oversight law or the definition of currency manipulation if it wanted China to change its market management practises.
"It's all speculation at this point. We need to see a change of law or we need them to say that they are changing their own criteria," she added.
The yuan has fallen about 8 per cent against the US dollar since the trade war started in July last year. The yuan was trading at about 6.90 to the US dollar in offshore markets on Monday.