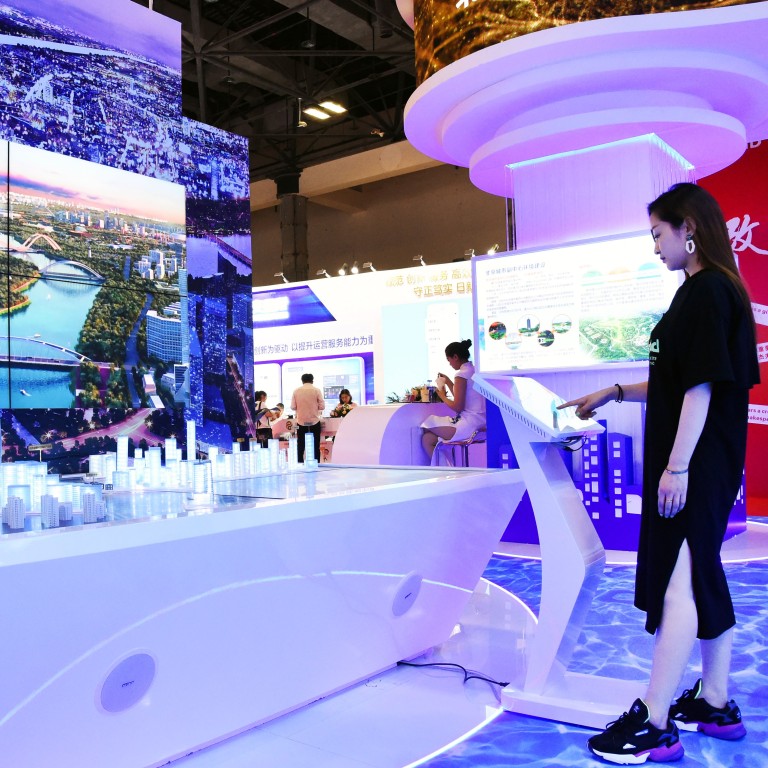 Escalating US-China trade war forcing foreign service firms at Beijing expo to walk tightrope
Foreign entrepreneurs who want to do business in both China and US feel under pressure 'to take sides' in the trade war
Number of empty booths from China's biggest trading partners including the US and European Union at China International Fair for Trade in Services this week
China's population of 1.4 billion remains a compelling platform for entrepreneurs, but the escalating trade war tensions with the United States are creating additional pressures for foreign businesses operating within the world's second largest economy, with some forced "to take sides".
China continues to promote itself as an advocate for globalisation and free trade in goods and services, despite US accusations that its unfair trade practises have hurt foreign businesses, but the trade war is complicating decisions by those companies wanting to do business in both the US and China.
"[The trade war] is not good for anyone because you have to take sides," said Garba Halidou, an entrepreneur from Tonga who runs a shea and cocoa butter business. "China is the biggest market [for me]. Now I have to think about, should I have my products come from [China] as I also want to sell to the US."
Halidou made his comments at the China International Fair for Trade in Services in Beijing, a showcase for services firms from around the world looking to tap into China's rising spending power and desire for high quality products and services.
But at the fair on Wednesday, there were a number of empty booths from China's biggest trading partners including the US and the European Union, with much of the foreign presence dominated by embassies and consulates rather than individual companies.
US pharmaceutical firm Pfizer and Walmart, the largest retailer in the US, were among the few US firms present, mainly showcasing their services to Chinese customers. Walmart said last week it may have to raise prices in its US stores as a result of increased tariffs on Chinese imports.
The US raised tariffs on US$200 billion in Chinese imports from 10 per cent to 25 per cent after trade talks broke down a few weeks ago, with Beijing responding with higher retaliatory duties on US$60 billion of US products.
An executive from a European Union country representing a government consulate said that the primary reason for setting up an exhibit at the fair was to strengthen relations with China.
"We are here to show our support [for China] and [show the Chinese] market the advantages of doing business in our country," said the executive, who did not want to be named.
Tongan businessman Halidou agreed that the services fair was more "political" than "commercial".
Tony Coombs, founder and co-chief executive of Harvest Pictures Group, an Australian television and film production company, said he felt the impact from the China-Australia tensions in his industry and that business had become "challenging".
Australia were the first country to reject Huawei's 5G technology and have also refused to formally sign on to the China's Belt and Road Initiative. China have since targeted Australian coal imports with increased restrictions, claiming delays at Chinese customs are due to quality checks.
But despite the difficulties, the lure of China's huge market remains, and Coombs still sees strong potential from working with Chinese studios and producers to make their products more appealing to an international audience.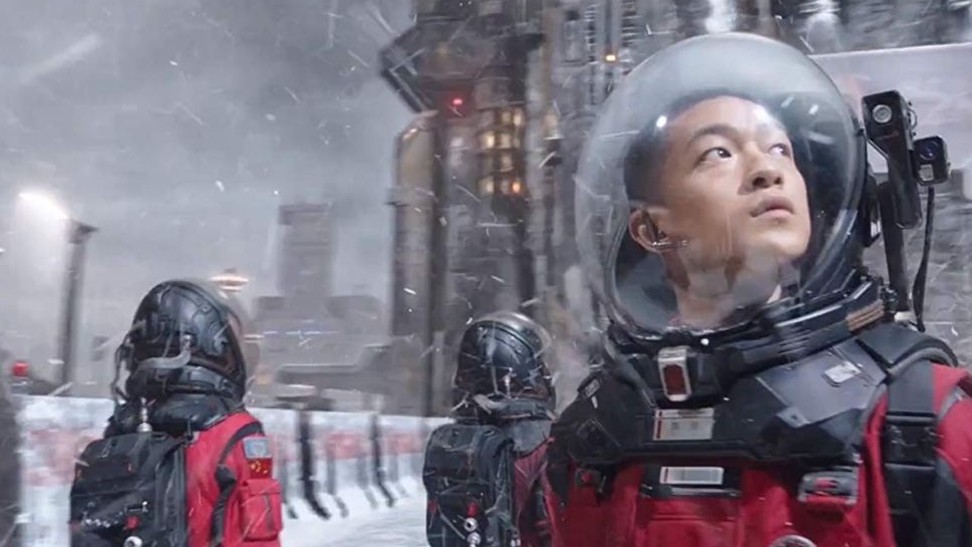 Coombs pointed to the commercial success sci-fi blockbuster Wondering Earth as an example of how China have been able to make its movies palatable to overseas audiences by working with foreign production companies – a strong proposition for many global studios including those from Hollywood.
"The Chinese film and television industry is growing at a greater rate than any other country," said Coombs. "From a story telling perspective, it's still finding its feet properly so that it can have cultural output in international markets. That's going to be a challenge [for another generation]. They are learning the necessary skill sets and how to take their culture in an international format very quickly."
China's service industries, which cover a wide range of sectors from banking to catering, are steadily expanding their share in overall trade despite sluggish economic growth. According to government statistics, in the first quarter of 2019 the share of service trade in China's total foreign trade stood at 15.6 per cent, 1 percentage point higher than the share in 2018.
Last year, Chinese services exports in transport, insurance, intellectual property royalties and other business service sectors all posted double-digit growth.
This article appeared in the South China Morning Post print edition as: Foreign firms walk tightrope and fear having to take sides