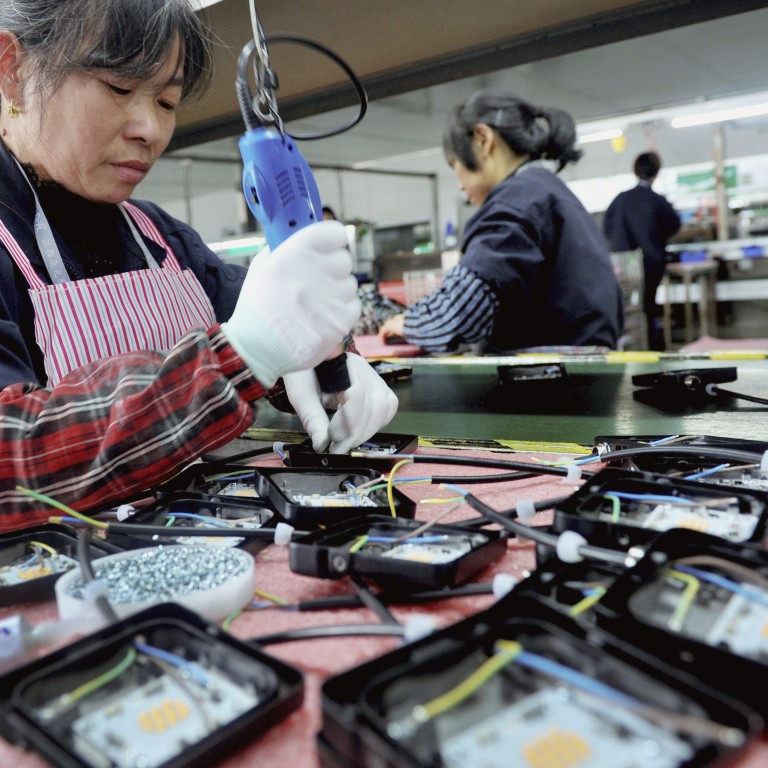 China's 2019 economic growth forecast cut by IMF as risks and uncertainties of US trade war remain
The International Monetary Fund downgraded its prediction to 6.2 per cent having only raised it to 6.3 per cent two months ago
The Trump administration has since increased existing tariffs on Chinese imports and threatened further duties on the remaining goods
China's 2019 economic growth forecast has been cut from 6.3 per cent to 6.2 per cent by the International Monetary Fund with the world's second largest economy still facing downside risks and uncertainty over the trade war with the United States.
The downgrade came after the fund paid a visit to Beijing and the western province of Guizhou for intensive discussions with Beijing's policymakers during its annual assessment of the country's economic and financial health. It was merely two months after the fund raised its forecast for
China's economic growth
this year from 6.2 per cent to 6.3 per cent.
The negative impact from the tariff increases imposed by the Trump administration more than offset the positive effect from Beijing's supportive macro policies, said Kenneth Kang, deputy director of the International Monetary Fund (IMF) Asia and Pacific Department, in Beijing on Wednesday.
China's economic growth is now expected to slow further to 6.0 per cent in 2020, also a lower estimation by the IMF from the 6.1 per cent predicted in April.
The fund said that additional policy easing would be warranted if the trade tensions escalated further, which would put the economic and financial stability of China on the edge. China could roll out other fiscal expansion to stabilise the economy under a worse trade scenario, the fund said, while also highlighting that the expansion should be financed by the central government and target low-income households.
The IMF, though, urged Beijing and Washington to quickly resolve the ongoing trade war through a comprehensive agreement that supports the international system and avoids managed trade. It also called on China and the country's trading partners to address shortcomings in the trading system and to enable a system that could more readily adapt to international economic changes.
"The near-term outlook [of the Chinese economy] remains particularly uncertain given the potential for further escalation of trade tensions," David Lipton, the first deputy managing director of the IMF.
But he said that China's stimulus measures announced so far were sufficient to stabilise the economic growth in 2019 and 2020, despite the recent US tariff increases. No additional policy easing would also be needed if there were no further increases in tariffs or a significant slowdown in growth.
"Everybody loses in a protracted trade war. If the trade is threatened and damaged, global growth will suffer," added deputy director Kang.
"For this reason, we encourage all parties involved to work together for a durable resolution that supports an open, stable, transparent, and rule-based international trade system. This everyone's interest, including China."
Kang said commodities exporters and importers, companies involved in the Asian value chains and machinery manufacturing would be most influenced by the trade war.
But consumption, services and high value-added industries may enjoy quicker growth at the same with the trade war, as China is rebalancing the economy, Kang added.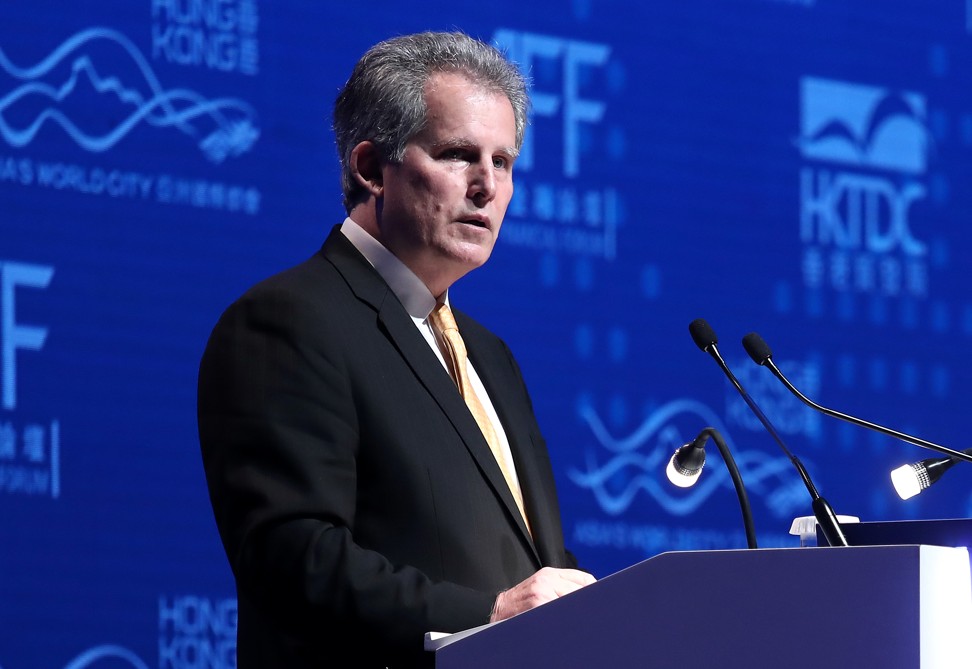 Beijing and Washington have blamed each other for the breakdown of the trade talks. Previously, the Trump administration had pushed hard for changes in a variety of issues, including trade deficit, market barriers, forced technology transfer, cybersecurity, state subsidies and the enforcement mechanism.
There are no signs of immediate solution to the current deadlock, although
Chinese President Xi Jinping
and US President Donald Trump are expected to meet at G20 summit in Tokyo at the end of June.
Compared to the US hardline approach, which evolved into a prolonged trade war, the IMF has been patiently persuading Beijing to continue with necessary reforms in recent years.
"[Beijing] communicated with us that they want to move forward reforms irrespective of external condition. I think that's pretty promising," said the IMF's senior China representative, Alfred Schipke.
"Our advice is the same: continue with reforms, it's in China's interests."
The fund shed light on several aspects in its push for China's "structural changes", including a bigger role for market forces, reform of state owned enterprises, service sector opening-up and policy framework modernisation.
"Forget the trade tensions, these are the reforms that we would recommend and have recommended irrespective of the issue on trade," Schipke said.
In terms of state firm restructuring, a key topic of negotiations between the two nations, it was suggested that Beijing achieve competitive neutrality by hardening budget constraints and removing their implicit guarantees.
Schipke said Beijing has taken a step in the right direction as it has started to identify and close zombie state firms.
"Reforming state-owned enterprises is notoriously difficult. It's not easy. For closing down zombie enterprises, there are social and employment implications," he said.