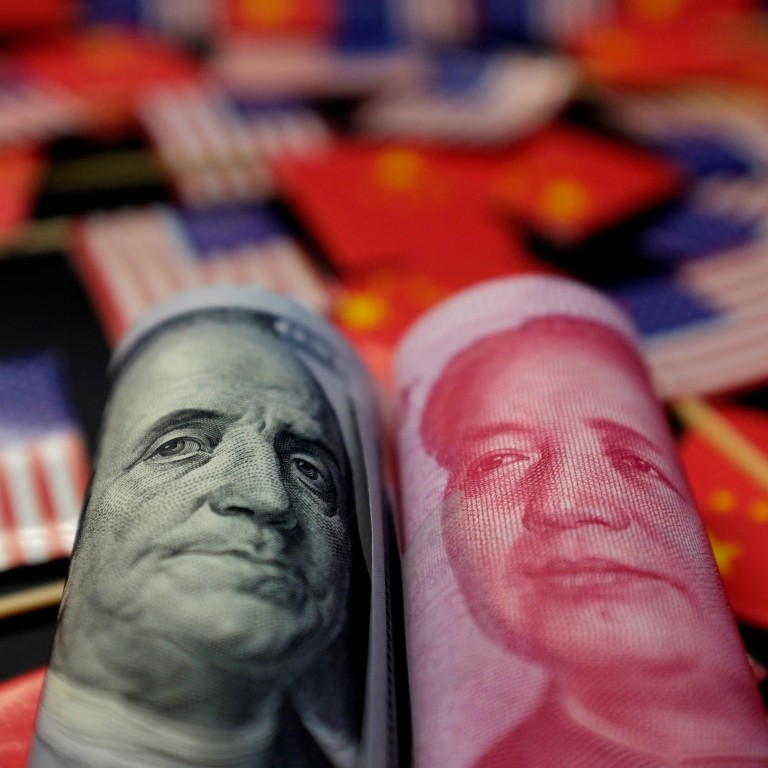 Trade war could cause global recession, Beijing official warns, as US investment growth in China sinks
US investment in China grew 7.5 per cent between January and May, year on year, a much slower pace than the 24.3 per cent recorded between January and April
Ministry of Commerce spokesman Gao Deng says that the trade war 'could cause a recession in the United States and global economies'
May's escalation in trade tensions led to a sharp drop in the growth of American investment in China, according to data released on Thursday which highlighted the chilling effect the trade war is having on investor confidence.
The data release from the Chinese Ministry of Commerce showed that US investment in China grew 7.5 per cent between January and May, year on year, a much slower pace than the 24.3 per cent recorded between January and April.
The rate also was significantly lower than the 16.3 per cent growth posted for the first five months of 2018.
The US fell to sixth largest foreign investor in China in April from third largest in March, according to the data. No figure was available for US investment in China for May.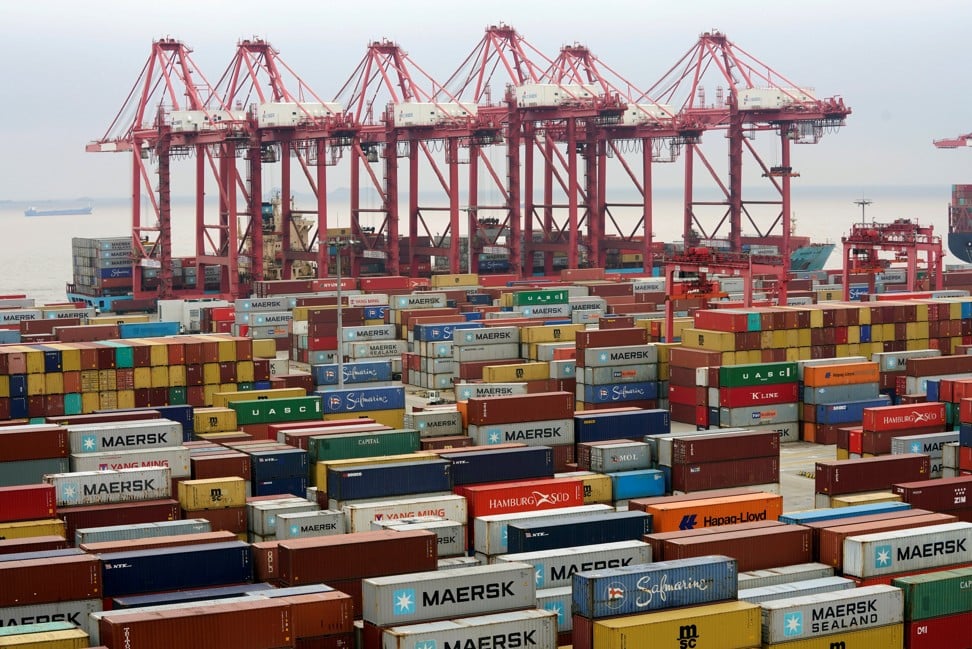 Chinese Ministry of Commerce spokesman Gao Feng told a Beijing press conference on Thursday that "there will be no winner in the trade war, which could cause a recession in the United States and global economies."
The ministry did not disclose US investment growth in China for the month of May alone, but the plunge seems to have coincided with the
collapse of trade talks
between Beijing and Washington.
This development led to the US' more than doubling tariffs on US$200 billion of Chinese goods, from 10 per cent to 25 per cent.
Washington also set the ball rolling on a threat to roll out further 25 per cent tariffs on the remaining untaxed Chinese items, valued by the US government at US$300 billion.
China has retaliated by slapping higher tariffs on US$60 billion of US goods.
The trade war has caused
US exports to China
in dollar terms for the January to May period to fall by 29.6 per cent from a year earlier.
China's overall foreign direct investment (FDI) growth accelerated slightly to US$54.61 billion over the first five months of the year, up 3.7 per cent from the same period last year. But the rate was slower than the growth rate for the January to April period.
In May, total FDI into China grew by 4.6 per cent to US$9.47 billion, a larger rise than the 2.8 per cent increase posted in April.
Investment in China's hi-tech service sector, meanwhile, saw the most significant growth over the first five months of this year, with foreign capital inflows surging 68.9 per cent, according to ministry data.
In contrast to inbound FDI, China's outbound direct investment (ODI) decreased by 1 per cent to US$44.54 billion in the January to May period.
China saw no new ODI in the fields of property or sports and entertainment, year-to-date, as these areas had been put on a list of banned overseas investments by the government to prevent capital flight.
The data comes one day after the United Nations warned that global FDI is on the wane, partly as a result of rising trade tensions.
In the World Investment Report 2019, the UN Conference on Trade and Development (Unctad) found that global FDI flows slid by 13 per cent last year, to US$1.3 trillion from US$1.5 trillion the previous year – the third consecutive annual decline.
"FDI continues to be trapped, confined to post-crisis lows. This does not bode well for the international community's promise to tackle urgent global challenges, such as abject poverty and the climate crisis," Unctad secretary general Mukhisa Kituyi said.
"Geopolitics and trade tensions risk continuing to weigh on FDI in 2019 and beyond."