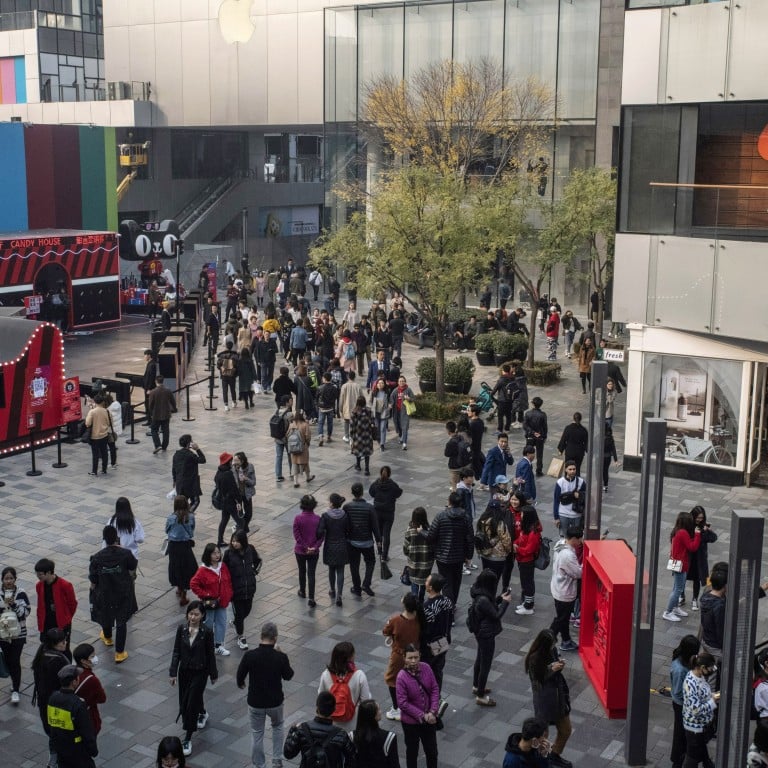 China economy slump goes on in May, with industrial growth lowest in 17 years amid US trade war escalation
Industrial production grew by 5.0 per cent in May from a year earlier, down from 5.4 per cent last month and the lowest reading since 2002
Retail sales grew by 8.6 per cent, up from April's reading of 7.2 per cent, which itself was the lowest rate of growth since May 2003
China's industrial economy continued to sag in May, data released on Friday showed, as the trade war with the United States continued to hang heavy on the world's second largest economy.
A new batch of data from the National Bureau of Statistics (NBS) showed further deterioration on April's numbers, and pointed to an ongoing slump across key manufacturing and production sectors, many of which are reliant on strong exports.
Industrial production – a measure of the output of the industrial sectors in China's economy, including manufacturing, mining and utilities – grew by 5.0 per cent in May from a year earlier, down from 5.4 per cent the month before and below the expectations of a poll of economists, which had predicted 5.5 per cent growth.
This was the lowest reading since February 2002, when it was 2.7 per cent.
Within industrial production, manufacturing output grew by 5.0 per cent year-on-year, down from 5.3 per cent in April. The figure measures a period in which the US more than doubled tariffs on US$200 billion of Chinese goods from 10 per cent to 25 per cent and indicates the damage being done by the ongoing trade war.
With no end in sight and with most analysts not hopeful that a substantive trade deal can be reached at the G20 summit in Osaka at the end of June, Beijing must be bracing for a further sputtering in key growth engines.
Furthermore, tariffs on most of the remaining Chinese exports are currently being considered by the US, with public and written testimony being heard by the Office of the United States Trade Representative this month. If the tariff process follows that of previous tariff rounds, this new levy of up to 25 per cent, mainly on consumer goods, will take effect in mid-July.
At a press conference in Beijing on Friday, Fu Linghui, spokesman for the NBS, suggested that a month of volatile economic data is "normal" and urged people to observe the economic situation using longer trends. Fu claimed that the Chinese economy is in a strong position to grow more strongly later this year.
"Domestic demand contributed 108 per cent of economic growth in 2018, while consumer spending contributed more than 65 per cent of economic growth in the first quarter of this year," Fu told reporters. "Both these showed that the Chinese economy has ample market space and resilience."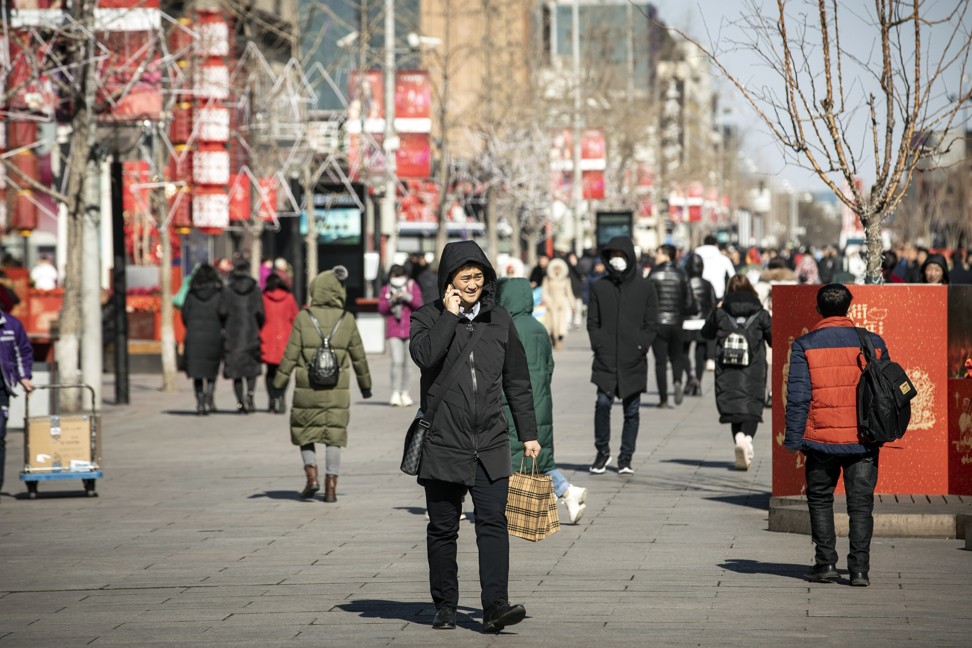 Fixed asset investment, the measurement of expenditure on physical assets like real estate, infrastructure or machinery, grew by 5.6 per cent in the January to May period compared to a year earlier, down from 6.1 per cent in the January to April period. This was again lower than the Bloomberg poll which had predicted no change last month.
Retail sales, a key indicator of consumer demand in China, grew by 8.6 per cent, up from April's reading of 7.2 per cent, which was the lowest rate of growth since May 2003. However, it still lags below the 8.7 per cent reading in March. Fu said that the Labour Day holiday on May 1 played an important role in the retail sales growth.
Nomura analysts, however, pointed to the fact that "the average growth of retail sales in April and May was well below the 8.3 per cent pace in Q1 2019".
The data helps to build a fuller picture of the current state of the Chinese economy, after a succession of releases this week, and it does not make for good reading for policymakers in Beijing. The aggregate result is that some economists have downgrade their growth forecasts for the Chinese economy.
"The economic data coming out of China over the past two months have not lived up to our expectations. We have thus decided to revise our gross domestic product forecast to 6.2 per cent for 2019 (-0.2 percentage point) and 6.0 per cent for 2020 (-0.1 percentage point)," wrote analysts from ANZ Bank in a note.
On Monday, customs data showed that
exports
had returned to growth in May after a decline in April – but only just, at 1.1 per cent, due to front-loading of orders to beat the US tariff increase. Imports, meanwhile, dropped sharply with the 8.5 per cent decline another sign that domestic demand in China remains sluggish.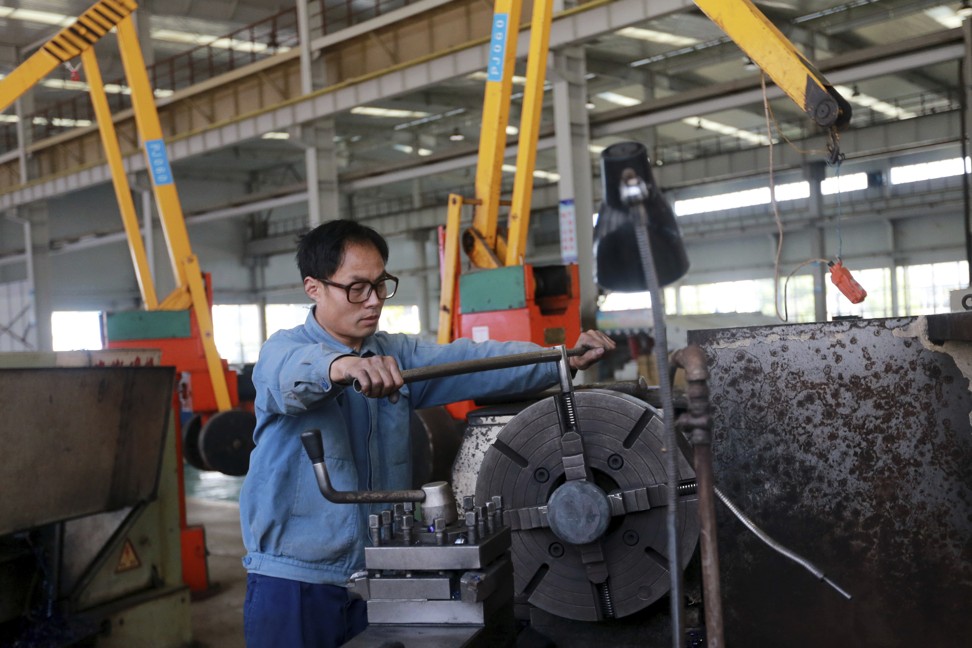 Consumer inflation rose to a 15-month high, data released on Wednesday showed, as China battles against an
African swine fever outbreak
which has destroyed huge swathes of its pig population and threatened one of the staple items in the Chinese diet.
There was yet more bad news for the country's automotive sector, with vehicle sales plummeting 16.4 per cent in May, the 11th consecutive monthly decline. With US President Donald Trump still mulling global tariffs on vehicles and their parts, China's industry could suffer further still, given it is the second largest provider of vehicle parts to the US.
In short, the optimism brought by stronger-than-expected first-quarter growth has worn thin in the second quarter. Beijing has enacted some additional economic stimulus measures – including a new programme to boost sales of cars and electronic devices, as well as a loosening of financing conditions for local government infrastructure projects – but is under pressure to do more.
There is speculation that further monetary easing, including an interest rate reduction, might be on the horizon, after
People's Bank of China chief Yi Gang
said last weekend that the central bank had "tremendous" policy leeway to support the economy.
The strength of China's economy in the first-quarter was also said to have emboldened the government to take a harder line in negotiations with Washington to end the trade war. The sudden collapse in talks last month, and the sharp increase in hostile rhetoric on both sides, however, have made an immediate deal look less likely than ever.
Fu, speaking at the press conference in Beijing, said that while China has led the world in manufacturing, most of the products produced are "low-and-medium end".
"Now we are continuing to develop Chinese industry by adjusting the industrial structure and increasing spending on research and development," Fu said.
Additional reporting by Orange Wang.
This article appeared in the South China Morning Post print edition as: China's industrial growth continued its slide in May