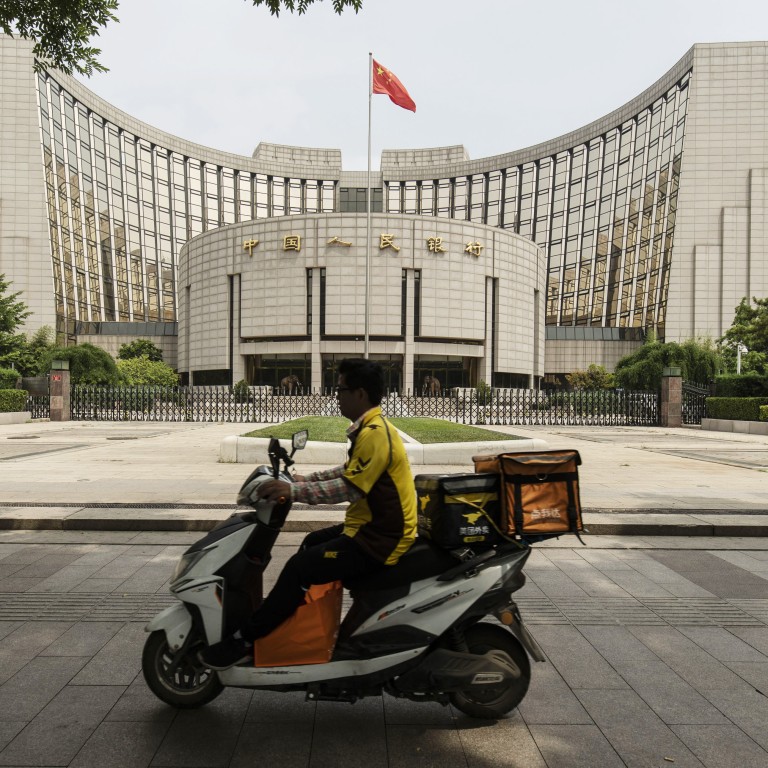 Chinese economic reforms are 'the only way out' of US trade war, says veteran government adviser
Li Jiange, who was secretary to former Premier Zhu Rongji, questioned Beijing's approach to dealing with the trade war with the United States
He said that the stimulus measures used during the Asian and global financial crises in 1998 and 2008 are not suitable to current slowdown
Reforms to China's highly-leveraged economy are "the only way out" of its current economic malaise, according to a veteran government adviser, who questioned whether Beijing's stimulus measures would be effective in riding out the trade war with the United States.
The Chinese government has scaled back efforts at curbing debt levels, instead turning to infrastructure investment and consumer spending as a means of encouraging growth, with the policies enjoying popular support among many scholars.
But Li Jiange, who was secretary to former Premier Zhu Rongji, said scholars are neglecting new problems facing China's economy and suggested relying on the government to inject stimulus into the economy is not a good idea.
"The fundamental solution is reform and opening-up. That is the only way out for us," Li told the Shanghai Advanced Institute of Finance forum in Beijing.
"I have participated in several internal discussions in Beijing, it was interesting that the economists who suddenly advocated stimulus were the same ones who used to ask for deleveraging. They even felt reasonable to re-leverage the economy and they had many theories.
"It is like keep asking a very sleepy person not to stop drinking coffee, you might as well just let him sleep."
Li, who was deputy director of China's economic restructuring office from 1998 to 2003, urged the government to avoid repeating the stimulus measures they took to stave off the Asian and global financial crises in 1998 and 2008 as they are not suitable to current economic conditions or the current political atmosphere.
One example of Beijing's new stimulus measures is the loosening of infrastructure project finance rules for local governments announced earlier in June. The central government increased the annual quota for raising local special purpose debt to 2.15 trillion yuan (US$310 billion) in 2019, up nearly 60 per cent from last year, to boost infrastructure investment. These sorts of investments were instrumental in averting the worst of the crises in the 1990s and 2000s.
But Li suggested that it will not generate more jobs for university graduates and questioned whether officials have the right approach to tackling China's economic challenges.
"There are problems with officials' attitude, basically they do not want to take any actions," added Li, who joined a think tank under the State Council as researcher in 1984.
The trade war with the US has added to already existing concerns held by private and foreign enterprises operating in China, according to Li, who pointed to these two factors as obstacles to the effectiveness of Beijing's stimulus measures.
This article appeared in the South China Morning Post print edition as: Veteran adviser calls for reform and opening up instead of more stimulus