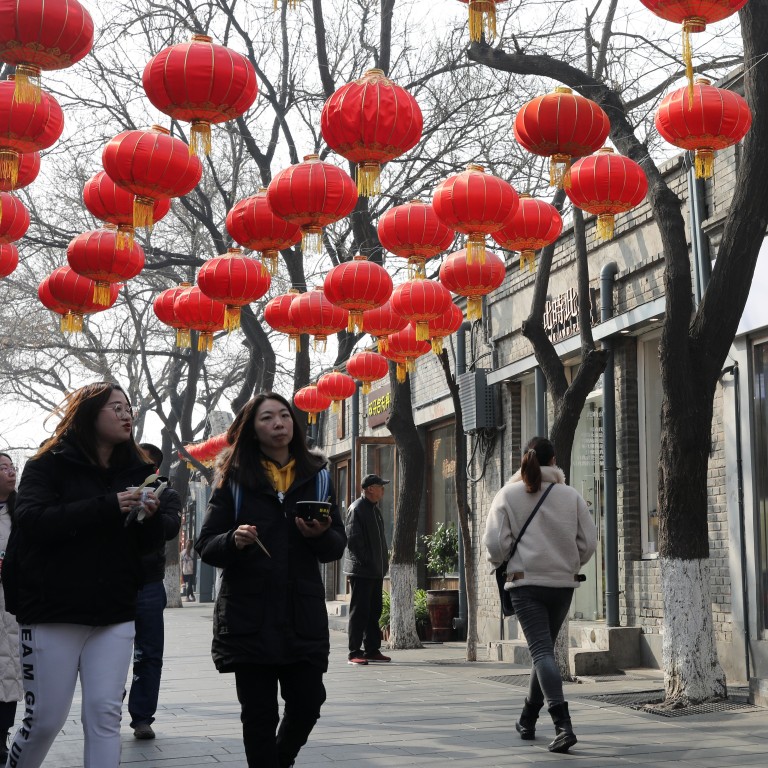 China's service sector growth slows to lowest level in four months as trade war hits orders, sentiment
Caixin/Markit services purchasing managers' index (PMI) fell to 52.0 in June from 52.7 in May, indicating further pressure on Chinese firms
Impact on exporters remains despite President Xi Jinping and US counterpart Donald Trump agreeing to a trade war truce at the G20 summit in Japan
Chinese service sector activity slowed to its lowest growth rate in four months in June as export orders and market sentiment were hit by ongoing trade tensions with the United States, according to a private survey released on Wednesday.
The Caixin/Markit services purchasing managers' index (PMI), which tends to include more small, private sector firms than the official survey released by the government, fell to 52.0 in June from 52.7 in May and was lower than the market expectation for small decline to 52.6.
The figure remained in expansionary territory, defined by a reading above 50, but the slowing, together with the contraction shown in the
manufacturing PMI,
indicated further downward pressure on the national economy.
Zhong Zhengsheng, research head of CEBM Group, a subsidiary of Caixin, said foreign demand was subdued in June as new export business fell back into contractionary territory. But, he said, this was partly offset by the acceleration of fiscal policy support, as Beijing cut taxes and fees, provided more financing support for small businesses while also accelerating government spending on infrastructure.
The country's service sector has held up relatively well compared to manufacturers, who have been hit hard by the US tariff increase on US$200 billion worth of Chinese goods announced in May. The impact on exporters remains despite President Xi Jinping and US counterpart Donald Trump agreeing a tariff truce on the remaining US$300 billion of Chinese imports into the US.
Beijing is relying more on domestic consumption, which is closely associated with the service sector, to stabilise economic growth between 6.0 to 6.5 per cent this year. Consumption contributed around two thirds of growth in the first quarter this year.
The
non-manufacturing gauge
released by the National Bureau of Statistics, which cover both the service sector and construction, dropped by 0.1 points to 54.2 in June.
Activity in the travel and financial service sectors accelerated in June, while road transport, catering and hospitality activity contracted, the National Bureau of Statistics said. There was less impact from external factors on new service sector orders in June, which rose.
Julian Evans-Pritchard, senior China economist at Capital Economics, said the service sector tends to be more stable and so is likely to hold up better than older parts of the economy, like manufacturing, in response to the headwinds caused by the trade war. However, "both income growth and consumer confidence are particular vulnerable to developments on the trade side. Consumption has already been pretty weak in the past a few quarters," he said.
"Another major risk is that many underestimated the degree to which inflation could rise."
Speaking at a media briefing on Tuesday, Wang Bin, deputy director of the Ministry of Commerce's market operation department, said retail sales growth for the first half of 2019 could rise 8.2 per cent, a slight increase from the 8.1 per cent recorded in the first five months. Retail sales data largely measures purchases of goods, not services.
The statistics bureau is expected to release its June, second quarter and first-half macroeconomic data on July 15, which will be used as a reference for the Politburo, China's prime decision-making body, to fine-tune economic policies in the second half of the year.
This article appeared in the South China Morning Post print edition as: Growth in services at slowest in 4 months