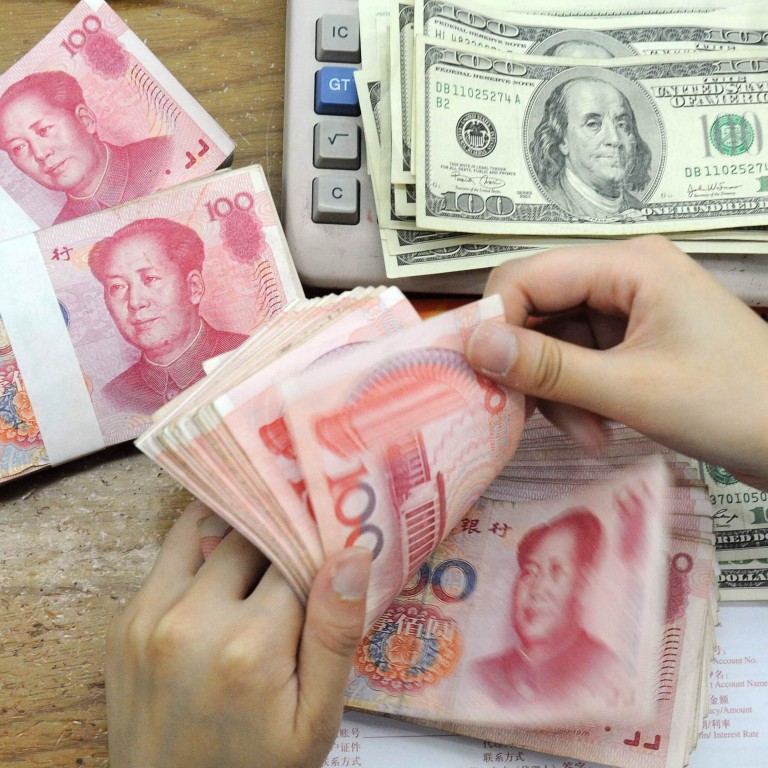 China's foreign exchange reserves rise faster than expected in June
The larger-than-expected US$18.2 billion increase comes despite 'increasing uncertain external factors', according to the foreign exchange regulator
China also adds to its gold reserves for a seventh straight month
China's foreign exchange reserves rose US$18.23 billion to US$3.119 trillion in June, surpassing market expectations and the previous month's pace of growth, according to data released on Monday.
The country's gold reserves also climbed for a seventh straight month to 61.94 million ounces, up from May's 61.61 million ounces. Since China started buying in December, its gold reserves have risen by around 4 per cent. The value of China's gold reserves rose to US$87.27 billion in June from US$79.83 billion at the end of May.
Economists polled by Reuters had predicted China's foreign reserves, which are the largest in the world, would rise by US$2 billion due to anticipation that the United States and China would agree a trade war truce at the G20 summit at the end of June.
China's foreign exchange reserves had unexpectedly risen by
US$6.1 billion in May.
China also increased its gold reserves by 1.88 per cent to US$79.8 billion in May.
The yuan rose 0.6 per cent against the dollar in June, marking its first monthly gain since February. The increase in June was due to changes in currency conversion rates and asset prices, the foreign exchange regulator said in a statement after the data release.
"Affected by the global trade situation and the monetary policies from central banks of major countries in June, the US dollar index has declined and asset values on international financial markets have risen," said Wang Chunying, spokesman and chief economist of the State Administration of Foreign Exchange, China's foreign exchange regulator.
"The effect from the combined changes in the exchange rate and asset prices etc. expanded the scale of the foreign reserves."
Looking forward, Wang said, the global economic and financial situation remained "complex", but China would continue to push for "high-quality development" and further opening up of its markets to strengthen its resilience and economy.
This article appeared in the South China Morning Post print edition as: China foreign reserves rise faster than expected in June