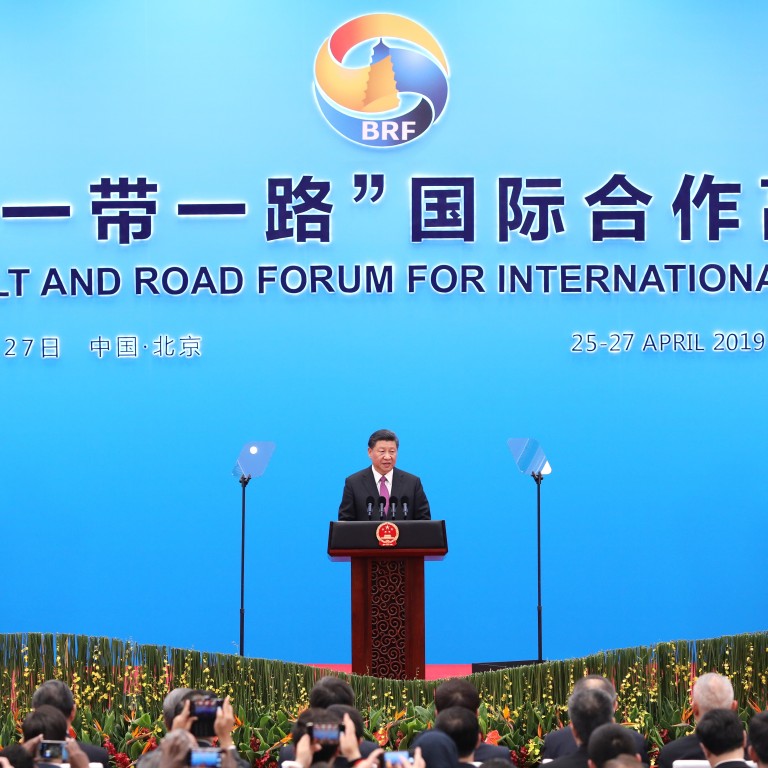 China must ensure transparency to boost credibility of Belt and Road projects, former US diplomat says
Xi Jinping's Belt and Road Initiative to connect Asia with Africa and Europe has attracted a barrage of criticism
Asia Society Policy Institute vice-president Daniel Russel calls for China to work with host countries to avoid corruption claims and ensure the success of projects
China must ensure transparency surrounding the projects under its controversial Belt and Road Initiative to attract international investors, said Daniel Russel, the vice-president of the Asia Society Policy Institute and a former top US diplomat in Asia.
The strategy is the cornerstone of President Xi Jinping's foreign policy that seeks to build infrastructure projects and improve global trade to connect Asia with Africa and Europe, but it has attracted a barrage of criticisms from China's trading partners over a lack of transparency, corruption, environmental damage, legal issues and labour problems.
"It is in China's interest to persuade the host countries to provide more transparency, you can't force them but you can persuade them. For one thing, transparency is the enemy of corruption and corruption is the enemy of successful and financially sustainable projects", said Russel, who served as the US assistant secretary of state for East Asian and Pacific affairs from 2013 to 2017.
"What I found is that some of the large problems in [Belt and Road Initiative] projects are partly caused by a rush to get a deal agreed. The Chinese side pushes for a memorandum of understanding to get signed to lock in a project before many of the issues of the project – the design and the financing of the project – are figured out."
Last month, the Asia Society Policy Institute, a US-based policy think tank, published a report outlining 12 recommendations that it said would boost credibility of large scale infrastructure projects under the state-driven belt and road plan, which has also been criticised by the United States for creating "debt traps" for low income countries with weak economic outlooks.
Russel also believes that there are opportunities for US companies to take part in belt and road projects, but that some foreign firms are reluctant to take part given the transparency issues and high costs involved in some of the investments.
"The question is, because these are commercial decisions and not political decisions, do [foreign investors] have the opportunity and information and confidence that they will be treated fairly," Russel added, who was speaking at a seminar hosted by Renmin University of China in Beijing on Thursday. "It would make a lot of sense, from my point of view, for China to push in the direction of facilitating that access. Because we know historically that where US business leads, the US government follows."
The report outlines major areas of concerns in the Belt and Road Initiative, many of which would require China to revise the way it conducts large scale infrastructure construction projects by improving transparency and better engaging with local communities, which are often heavily affected by the construction projects.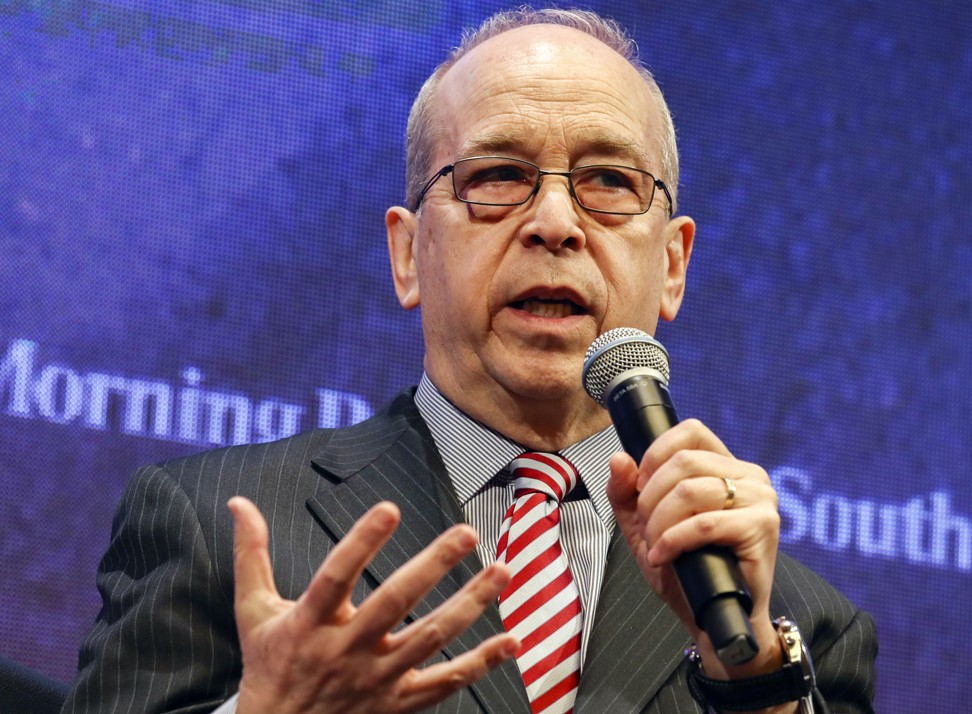 The report's recommendations have won Beijing's endorsement, according to Russel, who met with senior officials from, among others, the Foreign Ministry. "I say this honestly, not as a compliment, but it's a matter of truth. I found that the Chinese government has been very open minded, very receptive to the recommendations, and to the constructive criticisms," Russel said.
Among the recommendations, the group said a fund could be set up to award grants and other support to belt and road project applicant states, so that less-developed nations have sufficient resource to conduct proper feasibility analysis reports.
The Chinese government, which have dominated the funding of belt and road strategy infrastructure projects to date, should only provide financials support to high-priority projects that are not be otherwise commercially viable and its financing of those investments should be publicly disclosed, said the Asia Society Policy Institute.
More importantly, projects should seek diversified funding from international private and public investors to help lower transaction and project costs, reduce risks and improve the likelihood of success.
The Asia Society Policy Institute also recommended that project developers maximise the use of local labour, companies and resources, while limiting their reliance on imported Chinese workers and materials.
Chinese authorities should also set up a comprehensive online project database in English and, potentially, other languages in addition to Chinese, that is searchable and includes a list of completed, ongoing, and prospective proposals, according to the think tank.
China has denied that it has been saddling developing countries with unsustainable levels of debt, but has promised to better regulate Belt and Road Initiative projects, while there are also signs that it is seeking to diversify the financing of belt and road plan projects away from government sources to the private sector.
According to estimates by London-based investment bank Grisons Peak, the growth of China's bilateral loans issued by central government policy banks as well as local governments have slowed since the start of 2019, dropping from US$8.4 billion in the first quarter to US$4.9 billion in the second.
In the third quarter of 2018, there were 14 direct government-to-government and policy bank loans worth an aggregate US$13.5 billion. This fell to just eight loans, worth US$4.9 billion, in the second quarter of 2019, according to Grisons Peak's report.
Simultaneously, countries involved in the belt and road strategy were raising money through public bond issuances to repay Chinese debt, Grisons Peak's research shows. Uzbekistan raised a US$1 billion Eurobond in February, while the government of Sri Lanka raised €2 billion (US$2.3 billion) and €2.4 billion through bond placements in March and June, respectively.
Grisons Peak said these "demonstrate China's rapid shift away from bilateral loans to public market funding".