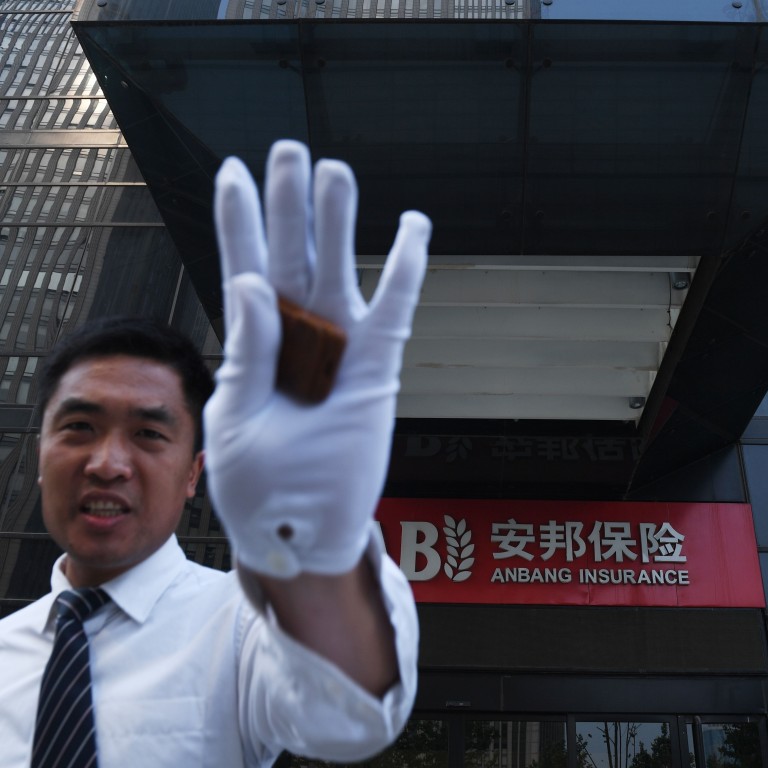 China's Anbang dismantling continues with new state-owned firm taking over insurance assets
Dajia Insurance Group takes over the property and casualty insurance assets as the break up of the company founded by jailed former chairman Wu Xiaohui gathers pace
New firm is a joint venture between the China Insurance Security Fund, Sinopec Group and SAIC Motor, with a total investment of 20.36 billion yuan (US$3 billion)
China's dismantling of the Anbang Insurance Group has continued with the newly established state-owned Dajia Insurance Group taking over its property and casualty insurance assets, the Chinese Banking and Insurance Regulatory Commission said on Thursday.
Dajia is a joint venture between the China Insurance Security Fund, Sinopec Group and SAIC Motor, with a total investment of 20.36 billion yuan (US$3 billion), the Chinese Banking and Insurance Regulatory Commission (CBIRC) confirmed. It also said that after the completion of the restructuring, Anbang will not launch any new insurance businesses.
Anbang's logo has been removed from its former headquarters in Beijing, and replaced by the new name Dajia logo.
Vice-president Yao Dafeng, who was a top aide to jailed former chairman Wu Xiaohui, has been in temporary charge of the company but refused to comment on his future with the new entity when contacted by the South China Morning Post. Yao, though, is widely expected to leave now the takeover has been completed.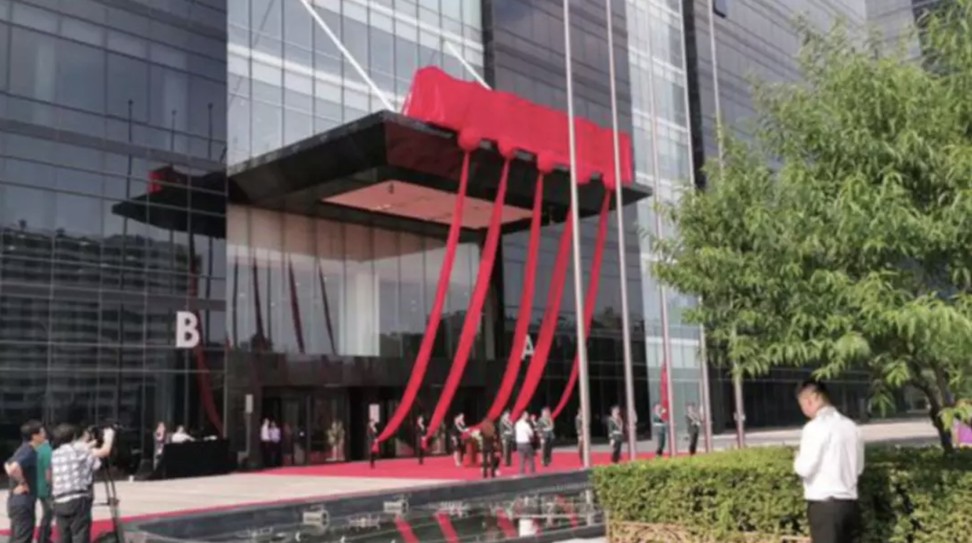 Commercial conglomerate Anbang has been under state control for over a year after the government determined that the company was a risk to China's financial stability. In May 2018, former chairman Wu Xiaohui was sentenced to 18 years in prison after he was found guilty of fraud and embezzling more than US$12 billion. He also had assets worth 10.5 billion yuan (US$1.5 billion) confiscated by the government, according to the state-backed Xinhua News Agency.
In August, the Shanghai High People's Court rejected Wu Xiaohui's appeal because "the evidence was solid and sufficient, the conviction was accurate, and the sentencing was appropriate".
Founded in 2004 as a regional car insurance company, Anbang was a virtual unknown until it started aggressively purchasing insurers in countries including Belgium, the Netherlands, South Korea, and Canada in 2014. It also bought the Waldorf Astoria New York hotel from Blackstone for nearly US$2 billion in 2014.
Wu Xiaohui, who married the granddaughter of former paramount leader Deng Xiaoping in 2004, is being held at Baoshan Prison in Shanghai, although he has not been seen by his family or lawyers for more than a year.