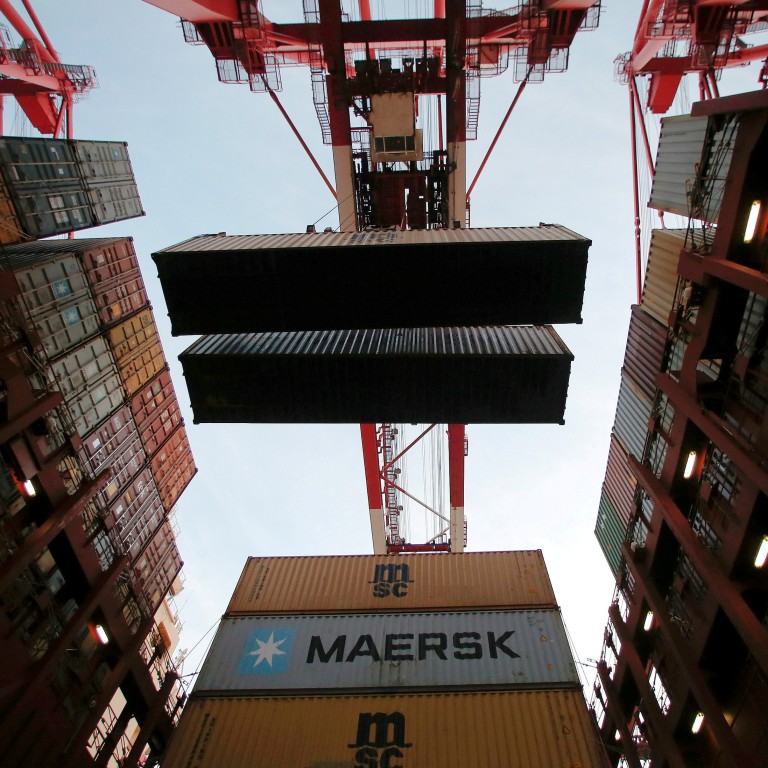 China's exports and imports both fell in June, as higher US trade war tariffs blitz Chinese economy
Exports fell by 1.3 per cent year-on-year after tariffs on US$200 billion of Chinese goods were raised from 10 per cent to 25 per cent by Washington in May
Over the first half of the year, China's exports to the US fell by 8.1 per cent to US$199.4 billion, while imports dropped by 29.9 per cent to US$58.9 billion
China's exports fell in June, as trade tariff increases from the United States came into effect, while imports continued to weaken amid declining domestic demand.
In June, exports fell by 1.3 per cent year-on-year to US$212.8 billion, after tariffs on US$200 billion of Chinese goods were raised from 10 per cent to 25 per cent by Washington in May. This was down from 1.1 per cent growth in May.
Imports, meanwhile, continued to slump, falling 7.3 per cent in June to US$161.8 billion, according to data published by General Administration of Customs in China on Friday. This followed a 8.5 per cent decline in May.
Exports performed slightly better than economists polled by Bloomberg, who had forecast a 1.7 per cent drop, while imports were lower, with the poll predicting a 4.6 per cent drop.
China's overall trade surplus was US$50.98 billion in June, up from US$41.65 billion. This was ahead of the median poll by Bloomberg, which had predicted a balance of US$45 billion.
The weak trade data points to considerable pressure on the world's second largest economy, as it battles to contain the effects of
the trade war
with the US, which has now been running for longer than a year.
Beijing is struggling to maintain its growth momentum, with the country resuming trade talks this week after US President Donald Trump met Chinese counterpart Xi Jinping at the
G20 summit in Osaka
at the end of June.
While the tariff increase was implemented in May, there was some leeway for US buyers who could prove that their goods were bought before May 10. However, the cut off point for purchase orders to avoid higher tariff rates was June 1, meaning that all affected goods that left Chinese docks last month were subject to higher duty.
For imports, meanwhile, this was the fifth month out of six in 2019 that they had declined, which raises serious concerns about consumption in China, at a time when
prices are rising
due in large part to an African swine fever outbreak that is threatening to remove 200 million pigs from China's livestock population, lost to either cull or disease.
Over the first half of 2019, China's exports grew 0.1 per cent in US dollar terms, a far cry from 12.8 per cent during the same period last year, according to official data. Meanwhile, imports were down 4.3 per cent from January to June, compared to growth of 19.9 per cent last year.
Also over the first half of the year, China's exports to the United States fell by 8.1 per cent to US$199.4 billion, while imports collapsed by 29.9 per cent to US$58.9 billion.
In June alone, according to South China Morning Post calculations, China's exports to the US fell by 7.8 per cent to US$39 billion, while imports fell 31.4 per cent to US$9 billion.
China's poor trade performance in June had been telegraphed by a series of early indicators, which combined to paint a gloomy picture for the sector.
The official
Purchasing Managers' Index (PMI)
for the manufacturing sector stayed below 50 in June, with its new export order sub-index falling to 46.3, from 46.5 in May and 49.2 in April, with any figure below 50 indicating contraction. A separate PMI from
Caixin and IHS Markit,
which focused more on small and private firms, slid to 49.4 in June, from 50.2 in May.
Quarterly data
from logistics company DHL's Global Trade Barometer (GTB), which tracks early-cycle commodities shipments by sea and air that can act as trade indicators, showed that Chinese trade could contract slightly from June to August because of shrinking sea freight volumes.
In particular, imports were "losing significant momentum", especially imports of basic raw materials, capital equipment and machinery, and consumer fashion goods.
"China's negative outlook was primarily driven by declining imports in several categories, combined with just minor overall export growth. Whilst the trade dispute between the two countries has been a looming, growth-impending threat since the GTB's launch in January 2018, it has never manifested itself as much as now in actual trade forecasts," DHL said.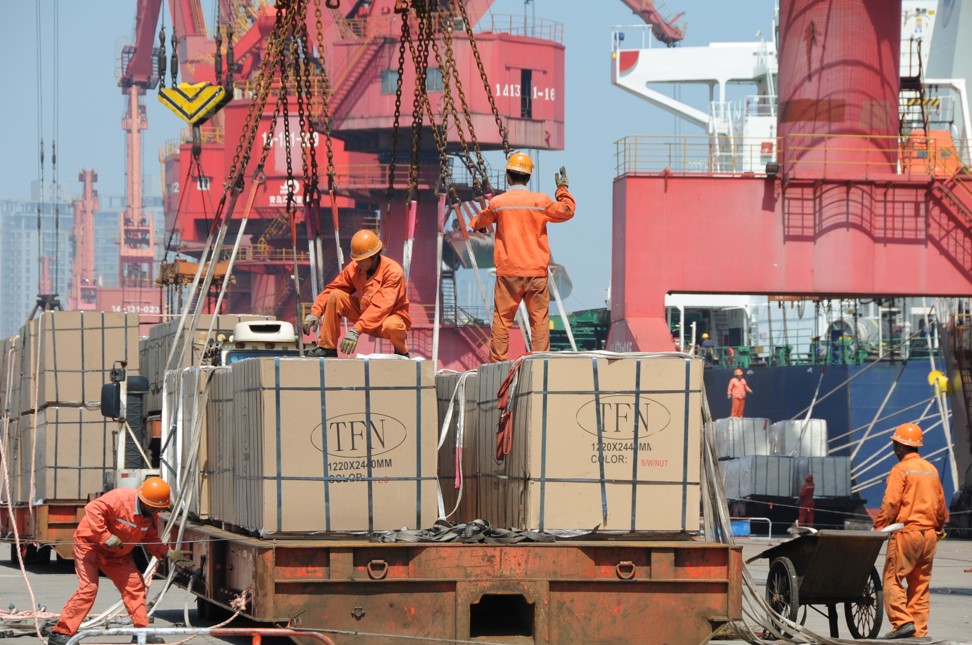 However, the US did not fare any better as DHL expected a "significant downturn, driven by heavy losses in exports outlook." Both air and ocean freight have fallen into negative territory over the past quarter, with extreme weakness looming large in basic raw materials, chemicals and high technology.
Meanwhile, data released by the US' largest port facilities, the combined Ports of Long Beach and Los Angeles, which handle a large portion of inbound trade from China, showed that container cargo fell by 5.1 per cent in June.
On Monday, the National Bureau of Statistics in Beijing will release quarterly gross domestic product (GDP) growth figures, which will provide a fuller picture of how the escalation of the trade war has hit China's economy. Along with this, will be figures on fixed asset investment, industrial production and retail sales.
Analysts are predicting weak, if any, growth across the board. A median forecast by Bloomberg predicts GDP to have grown by 6.3 per cent in the second quarter, down from 6.4 per cent in the first three months.