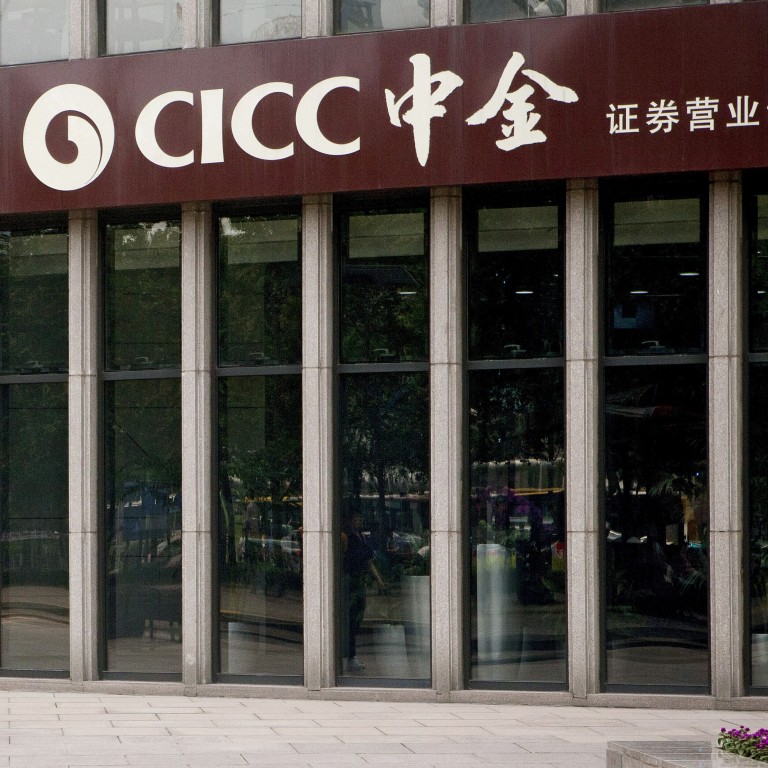 China still has more to do to help US trade war-hit private sector, says Chinese investment bank
China International Capital Corporation said fundraising issues were exacerbated by the country's debt mountain and Beijing's deleveraging campaign
Results based on research trips to a variety of Chinese cities, including Shenyang, Dalian and Changzhou, and the export-oriented southern province of Guangdong
China's small and medium-sized businesses are being cut off from bank loans due to the spiralling cost of borrowing, according to research from a leading Chinese investment bank which jars with official government figures.
Research from China International Capital Corporation (CICC), released this week, found that the cost of borrowing for small private companies can be more than double that of large companies, including state-owned enterprises, with the problem particularly acute in China's
north-easterly rust belt
.
The problem has been compounded by Beijing's deleveraging campaign aimed at reducing nationwide high levels of corporate debt, CICC reported, with its findings derived from research trips to a variety of Chinese cities, including Shenyang and Dalian in the
state-dominated northeast region
, Changzhou in the eastern province Jiangsu where the private economy dominates, and the export-oriented southern province of Guangdong.
Conditions were particularly severe in Shenyang, the capital of rust belt province Liaoning, the former Morgan Stanley joint venture found. The findings have been released as China's economy is struggling with the impact of the US trade war, which has hit business and investor sentiment and led to a reduction in both exports and imports.
"On average, the fundraising cost of local firms with a top notch credit rating of AAA was about 6 per cent, while the bank lending rate of
state enterprises
with assets of more than 100 million yuan (US$14.5 million) was between 7 to 9 per cent. It is more difficult for small and medium-sized firms, whose financing cost was generally no less than 15 per cent," it said.
The surveyed rate was higher than that shown in government data, which claimed that the average lending rate for small and micro firms was 6.16 per cent in December 2018. Despite being drawn from some specific cases, CICC findings present a different picture to the government's overall assessment of "active progress".
Improving fundraising for small businesses is one of the central government's stated priorities, in addition to tax cuts, as Beijing seeks to support a sector which provides more than 80 per cent of urban jobs. Small businesses have been the hardest hit in the trade war and are also disproportionately affected by the country's financial deleveraging and economic slowdown.
Premier Li Keqiang has pledged to significantly increase bank loans to small businesses and said that the average cost of financing must show an "obvious decline" this year.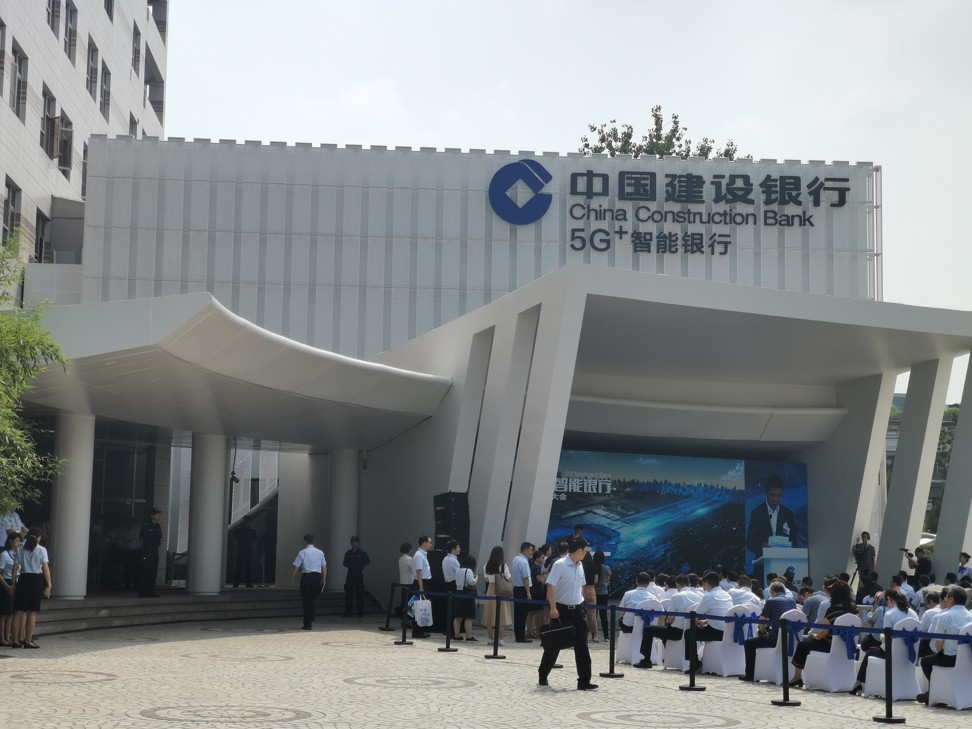 Outstanding loans for small businesses rose 21 per cent year-on-year to 10.3 trillion yuan (US$1.5 trillion) by the end of May. The number of borrowers rose to 23.63 million, up 35.4 per cent from a year earlier, according to a report jointly released by the People's Bank of China (PBOC) and the China Banking and Insurance Regulatory Commission last month.
In May, the PBOC announced a tiered framework to lower the required reserve ratio - the amount of cash banks must keep in reserve – for rural commercial banks by 300 basis points, and freed up 280 billion yuan (US$40.7 billion) of lending capacity.
However, Tang Dajie, secretary general of the Beijing-based research group, China Enterprise Institute, said funding for small businesses is a common problem worldwide that cannot be addressed through government campaigns.
"The task cannot be completed with state-backed financial institutions. They cannot get into the capillaries with their rigid mechanism," he said. "Also, commercial banks need to set price on risks."
The non-performing loan ratio of small and micro firms, which was defined by the central bank as those receiving lending of below 10 million yuan (US$1.5 million), was 5.9 per cent by the end of May, compared to 1.4 per cent for large enterprises and 2.6 per cent for medium-sized firms.
Although many banks were mobilised in China's financial inclusion drive, many stubborn problems prevail, CICC said.
In Guangdong, local businesses rely heavily on nonbank borrowing such as micro lending firms. However, unofficial funding channels have been greatly disrupted by Beijing's deleveraging campaign.
In the CICC reports, researchers said they attended a government-organised event in Changzhou, which was also attended by 22 local firms. The majority said their financing conditions were flat last year. Banks that did lend increasingly demanded property be used as collateral, CICC reported.