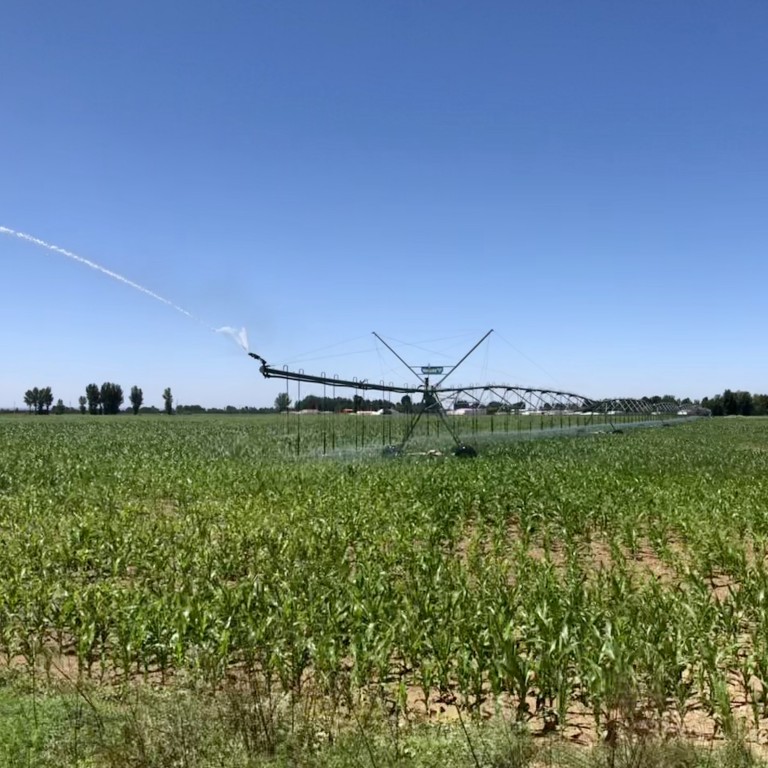 China's Baoshang Bank failure has silver lining in the form of greater focus on rural lending
Baoshang Bank, which is part of Xiao Jianhua's Tomorrow Group, was taken over by the government in May due to 'severe credit risks'
Based in Inner Mongolia's Baotou city, the bank aggressively expanded its lending to rural communities, which are now seeing more lending options open up
The midsummer heat had sent the farmers from the village of Wujia Gedu back to their single-storey flat-roof houses before noon, while outside, endless fields of corn swayed gently in a lunchtime breeze.
Few vehicles passed on the narrow road between the green waves of corn, apart from a handful of buses linking the village with the town centre of Dalad Banner, a county-level region more than 100km from the county seat of Ordos, Inner Mongolia. Hardly anybody, however, got on or off at the station of the sparsely populated rural hamlet over 600km west of Beijing.
Around a year and a half ago, several employees from Baoshang Bank, located in the city of Baotao around 67km away, came to this remote corner and convinced several villagers to take out loans. Once the paperwork was signed, they were never seen again.
At the time, Du Erxi, who grows corn on a little more 3 hectares (8 acres) of land, applied for and was granted a 500,000 yuan (US$73,000), one-year loan by Baoshang.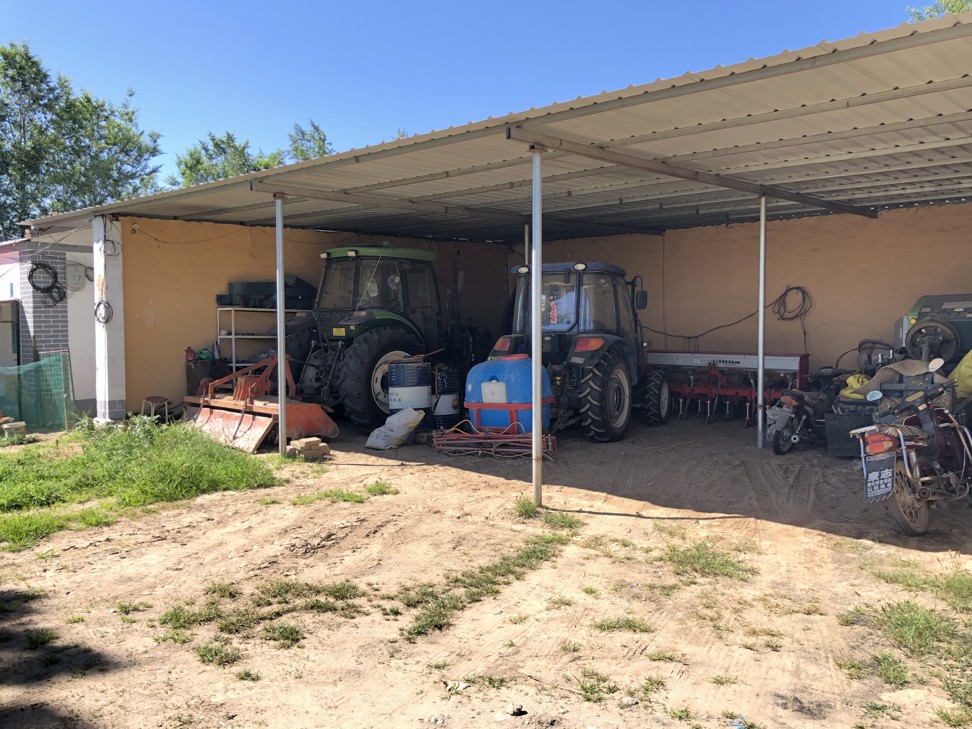 "That loan was very important to me, without it, I would not have had enough money to farm," Du said.
The loan, though, was expensive, carrying an annual interest rate of over 8 per cent, but Du had no choice. He used most of the money to purchase tools and fertiliser, which allowed him to harvest a good crop last year.
The loan was part of Baoshang's aggressive style to make credit available to more farmers on better terms than ever before. Its lending became a cornerstone of Inner Mongolia's agriculture sector with China's 560 million farmers often lacking access to the affordable bank lending necessary for them to run their farms.
But at the end of May,
Baoshang was taken over
by the authorities, which appointed China Construction Bank to assume daily operations to protect the interests of customers and depositors. The demise threatened to upend the livelihoods of grass roots borrowers in Wujia Gedu and surrounding villages.
This threat, though, seems to have been short lived as farmers' access to affordable credit is starting to improve. President Xi Jinping has made the revitalisation of China's rural areas a top priority for the government, and as part of its strategy, Beijing is pushing for banks, both large and small, to provide more financial support to the countryside, which is seen as a foundation of the world's second largest economy.
"[China's] rural finance has not kept up with the development of modern agriculture," according to joint report released earlier this month by the Research Centre for Rural Economy under the Ministry of Agriculture and Rural Affairs and several Chinese think tanks.
The agriculture sector's access to credit has lagged behind the rest of the economy because of the limited number of mostly small local financial institutions willing to lend to farmers whose ability to repay is often subject to the whims of the weather and the broader market for their crops. Until recently, big banks largely ignored the countryside, preferring more profitable lending to companies and urban residents.
That, though, is slowing being addressed with the People's Bank of China (PBOC), China's central bank, and four other ministries issuing guidelines in February to spur improvements in financial services to support rural revitalisation.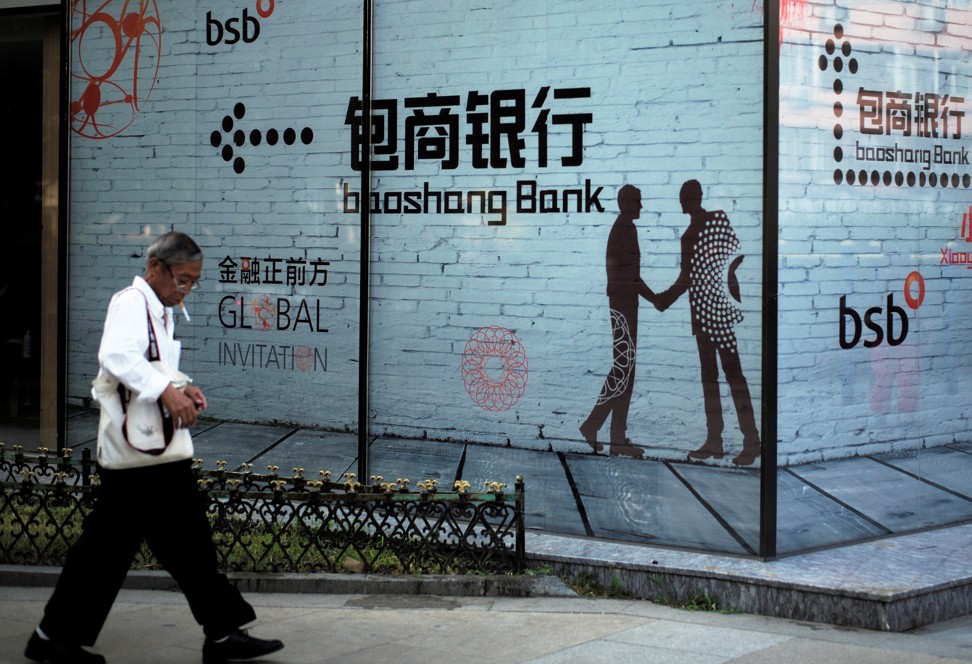 The plan called on agriculture-related financial institutions to prioritise offering credit in poorer areas by 2020, and urged them to build a more sustainable, longer term rural financing system. The system should increase credit for countryside areas, raise the rate of loan growth to poorer rural areas, lower the cost of credit, tolerate a higher non-performing loan ratio for farm loans, and allow rural property rights to be used as collateral for loans, according to the plan.
Even before the plan has been fully implemented, though, agriculture-related lending had been starting to increase with outstanding agriculture loans standing at 27.51 trillion yuan (US$4 trillion) at the end of the first quarter of 2019, an increase of 7.6 per cent from a year earlier. The growth rate also accelerated from 6.0 per cent at the end of the fourth quarter of last year, according to PBOC data.
New loans granted to rural areas stood at 1.02 trillion yuan (US$148 billion) in the first three months of 2019, up 149 billion yuan (US$22 billion), or 17 per cent, from the same period last year.
In addition, the Inner Mongolia arm of the Agricultural Bank of China, the third-largest state-owned bank and traditionally the biggest lender to the agriculture sector, launched a specific programme earlier this year to increase lending to the countryside of the autonomous region.
The plan called for the bank to grant over 10 billion yuan (US$1.5 billion) in new agriculture-related loans in 2019 and again in 2020, with the new loans to each township-level administrative district to be at least 10 million yuan (US$1.5 million) each year.
The year before agreeing to borrow from Baoshang, Du had obtained a loan from Hantai Village Bank, a small rural lender based in Ordos. To make his loan payments, he had to drive over 100km every three months to visit the branch.
He once tried to borrow from the local rural credit cooperative sanctioned by the PBOC, but was unsuccessful.
"You did not get anything if you didn't have close contacts there," Du said.
Credit co-operatives had long dominated rural finance in China as larger lenders tended to avoid the rural loan markets because the economies are weak compared to urban areas until Baoshang's aggressive lending strategy started to alter the landscape.
Du's loan was far from the first contact between Baoshang and residents of Wujia Gedu. A decade ago, representatives of the Baotou-based regional lender entered that Inner Mongolian village and more than half of the households eventually became customers.
Zhao Xiaoming, a neighbour of Du, took out her first loan of 100,000 yuan (US$14,500) from Baoshang in 2012.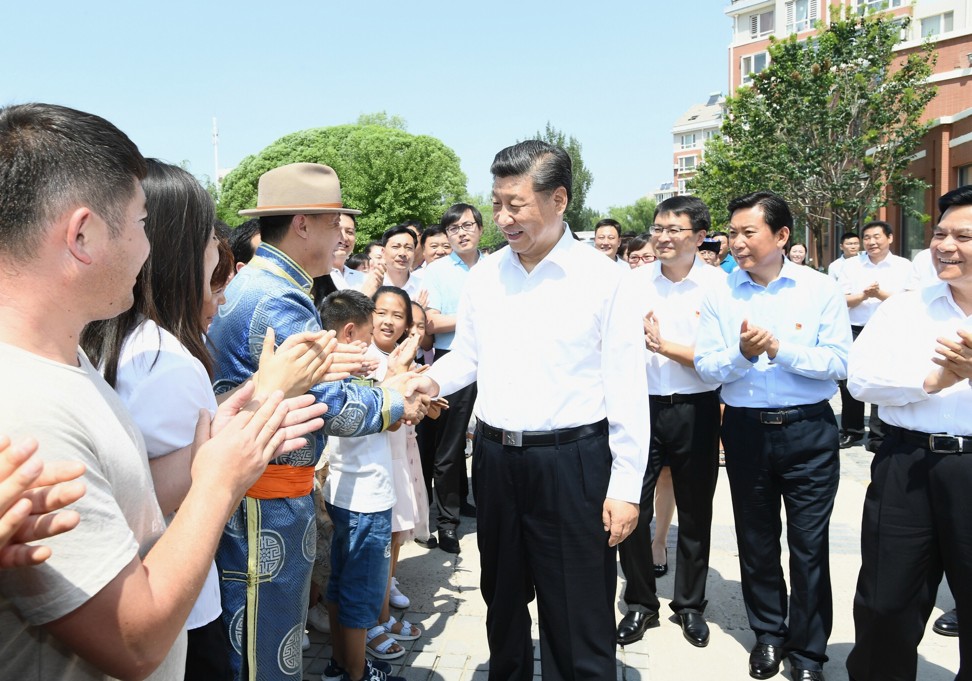 "We were so short of money that year. My husband had land to farm and we had to pay the tuition fee for my daughter," said Zhao Xiaoming, who also runs a local convenience store.
The loan did not require collateral, but Zhao Xiaoming had to find two other families to act as guarantors, and if she defaulted, the credit records of the other two households would also be affected.
"I didn't dare not pay back the money, I didn't want to get other folks into trouble," she added.
Both Zhao Xiaoming and Du borrowed more money from Baoshang earlier this year, with the new loans requiring them to pay interest on a quarterly basis and pay off the loan by the end of the year.
"The repayment pressure is not heavy," Du said.
Zhao Xiaoming's brother, Qi, was among the first farmers to borrow from Baoshang after applying for a one-year loan of 200,000 yuan (US$29,000) about a decade ago, with the bank immediately taking an interest payment of over 2,000 yuan (US$291).
"The cost was too high," said Zhao Qi, who relies solely on the income obtained from his crop of corn, but added that this was the last loan he took from the bank.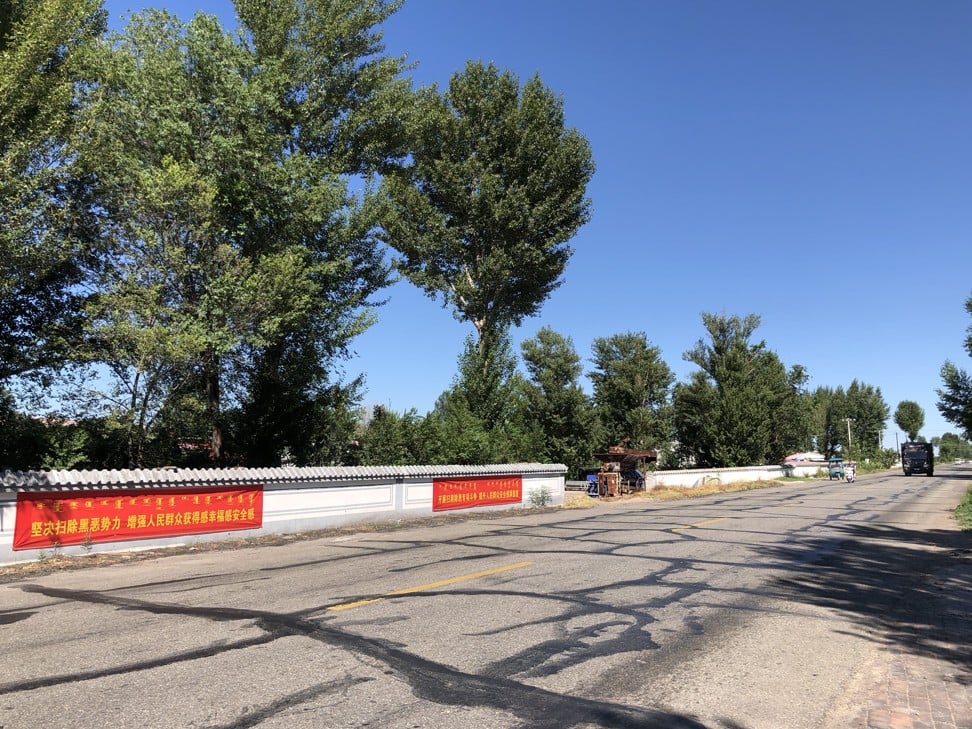 But that did not stop Baoshang from expanding into rural Inner Mongolia over the past decade, with the bank granting a total of 40 billion yuan (US$5.8 billion) worth of agriculture-related loans as of the middle of last year, according to the data on its website, with residents in 5,395 villages in Inner Mongolia borrowing from the bank.
The bank also expanded aggressively in rural areas outside Inner Mongolia, establishing 30 village banks in 18 provinces across the country, although its demise threatened to end its rural lending programme
Regulators unexpectedly seized control of Baoshang on May 24, citing "severe credit risks" of its asset portfolio and its interbank transactions.
Baoshang is part of the Tomorrow Group,
which reportedly held stakes, directly and indirectly, in dozens of listed companies on the Shanghai Stock Exchange.
Zhao Xiaoming said Baoshang staff came to the village to take pictures of her store after the government took over the bank.
"They looked like they were worried that I might run away," she joked.
She has not decided whether to change banks next year, but noted that she can now apply for a cheaper loan from the Agricultural Bank of China, which has stepped up its lending operations in rural Inner Mongolia.
Du, meanwhile, said that he was planning to return to the cooperative next year. The lender that once refused him before is now willing to lend to him, as long as Du puts up his land as collateral.