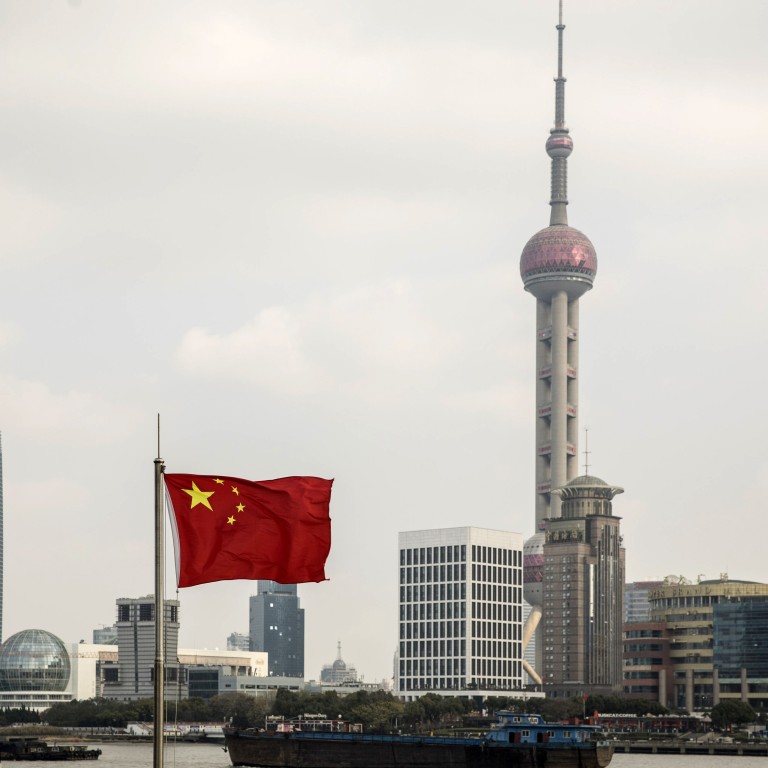 China's choice of Shanghai for US trade talks emphasises commercial rather than political focus, analysts say
Switching first face-to-face gathering since G20 summit from Beijing sends message that 'trade should be trade, and politics should be politics,' analyst says
Trade representative Robert Lighthizer and Treasury Secretary Steven Mnuchin are set to meet Vice-Premier Liu He
China's decision to hold talks next week with the United States in Shanghai could be a fresh sign that Beijing is revising its strategy as it prepares for a protracted trade war, analysts said.
The assessments came as US Treasury Secretary Steven Mnuchin said the choice of location would be good symbolism – a communiqué signed in Shanghai in 1972 was considered a key document in normalising relations between Beijing and Washington.
But in an interview with CNBC, Mnuchin also said there were "a lot of issues" and more meetings were expected before any deal was done.
Analysts said that by choosing global financial hub Shanghai rather than the political centre of Beijing, China was trying to play down the political aspects of the talks and emphasise the commercial elements.
Larry Hu, chief China economist of Macquarie Capital, also noted that Shanghai has played a unique role in US-China relations.
"The important Shanghai Communiqué was inked in the city," Hu said, referring to the diplomatic document signed between China and US in 1972 during president Richard Nixon's visit to China to meet Chinese chairman Mao Zedong.
The document, which is part of the Three Joint Communiqués, paved the way for Beijing and Washington to establish official diplomatic relationships later that decade.
The Three Joint Communiqués are a collection of joint statements made by the governments of the US and China from 1972, 1979 and 1982.
The meeting will be the first face-to-face gathering of the two countries' trade negotiators since talks collapsed in May without a deal as the US blamed China for renegading on earlier promises, while China blamed the US for being too demanding.
Shen Jianguang, the chief economist at JD Digits and a veteran Chinese economy watcher, said China is changing the location of the talks to send a message that "trade should be trade, and politics should be politics".
He added that the choice of Shanghai implies that China is trying to focus on the technical issues such as the US relaxation of sales restrictions to
Huawei Technologies
and China's purchase of US farm products instead of political issues that will be more difficult to resolve.
"The Shanghai talks will only result in a small step," Shen said.
US and Chinese negotiators will restart trade negotiations in Shanghai on Tuesday, with Mnuchin and US trade representative Robert Lighthizer heading the American team to meet Vice-Premier Liu He, the White House said in a statement on Wednesday.
Chang Jian, chief China economist at Barclays, said that the choice of Shanghai is a sign that the initial goal of the talks would be "smaller", focusing more on specific import and export arrangements rather than wholesale institutional changes in China's economic model.
"It shows that China is preparing for a protracted trade talks for years to come," Chang said. "For China, a precondition for a grand deal is that the US has to
lift all tariffs,
which the US will find very hard to do."
Aidan Yao, a senior emerging Asia economist at AXA Investment Managers, said the fact that it took almost a month after the ceasefire agreement reached between President Xi Jinping and US counterpart Donald Trump at the
G20 summit in Japan
for a face-to-face meeting to take place is already a confirmation of "the deep divide" that remains.
"Without a clear strategy to tackle them, I doubt anyone should hold their breath for a breakthrough" despite certain goodwill gestures in recent days, Yao said.
The initial arrangements for the meeting came after the US announced that it would offer exemptions to 110 Chinese products, including medical equipment and key electronic components, from import tariffs. China, meanwhile, said that several companies would buy
American agricultural products
having already applied for exemptions from the tariffs imposed by Beijing.
Liao Qun, the chief economist at China Citic Bank International, said a change of location could pump "fresh air" into the talks.
"Shanghai is the window of China's reform and opening up and the country's economic heart," Liao said. "It could be a positive change".
This article appeared in the South China Morning Post print edition as: Shanghai venue shows talks are just business