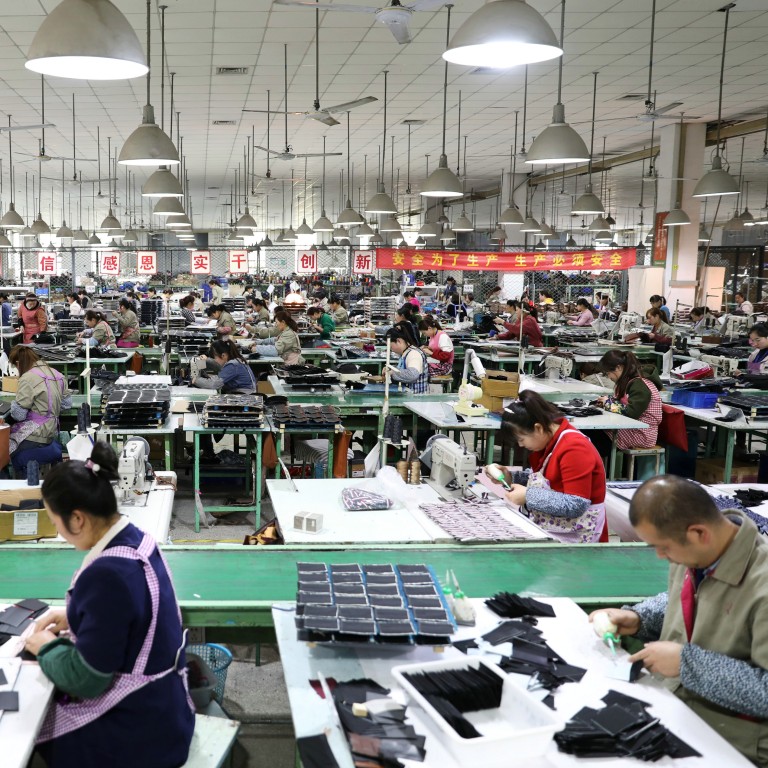 China's growth being held back by restrictive resident registration system, urbanisation expert says
A hukou controls access to public services and is often based on the birthplace of the holder, therefore preventing the movement of labour to the most productive areas
Weak economic growth in both Beijing and Shanghai in the first half of 2019 should act as a warning, according to professor Lu Ming
Shanghai's disappointing economic growth at the start of 2019 is a warning to other large Chinese cities that they need to rethink their population control mechanisms and speed up the liberalisation of labour movement, said Lu Ming, a prominent Chinese professor of urbanisation.
The growth rate for the financial hub slowed to 5.9 per cent in the first half of the year– a slight increase from 5.7 per cent in the first quarter – but still below the national average of 6.3 per cent, indicating that Shanghai is holding back instead of driving the world's
second largest economy
.
According to data published by the municipal government this week, the slowdown was mainly due to falling industrial production and a small drop in trade. Total industrial output from large firms fell 3.9 per cent year-on-year, while the total value of trade fell 1.8 per cent as exposure to the US-China trade war cut the city's exports to the United States by 10.4 per cent to 129.7 billion yuan (US$18.9 billion) in the first six months of the year.
China recently eliminated
household registration policies,
known as hukou, for cities with populations of 1-3 million residents and eased restrictions for those with regular residents of 3-5 million. But the government is still reluctant to make similar changes for big cities like Beijing and Shanghai, which have said they will cap regular residents at 23 million and 25 million, respectively, by 2020.
The hukou policy, introduced in the 1950s, has restricted free movement of labour not only between rural and urban areas but also between different cities. The rigid system essentially created a dual society where those without residency status in a particular city would have only limited access to welfare entitlements and public services.
A common concern is that any easing hukou restrictions in big cities would put pressure on local social stability as well as significantly raise the cost of providing adequate public services for an increasing population.
But weaker economic growth in Shanghai and a 2.5 per cent decline in Beijing's fiscal revenue in the first half of the year are sending strong signals of the need for faster reform of the hukou policies, which have distorted the labour market and repressed urbanisation for years, according to Lu.
"Over a long period of time, China has a shortage of labour when the economy slows. But China's problem is on the supply side. Because of hukou policies and mega cities' negative attitudes toward migrant workers, labour is not working in places of high productivity, so growth slows down," said Lu, who teaches at Shanghai Jiaotong University.
It is this policy-driven distortion in the labour market that makes China's development path different from developed economies such as Japan, which had already completed urbanisation before its society began to age rapidly.
China's urbanisation rate grew to about 60 per cent of the population at the end of 2018, having risen by roughly one percentage point on average per year, with the goal of reaching 70 per cent by 2030. But China's urbanisation ratio is 10 percentage points below countries with similar levels of per capita gross domestic product, according to Lu.
To bridge the urban-rural income gap, the central government has since 2003 deployed more resources – fiscal transfers, land quotas, and subsidies – to less populous inland areas to encourage development, while maintaining strict control of populations in the biggest cities that had a high demand for labour.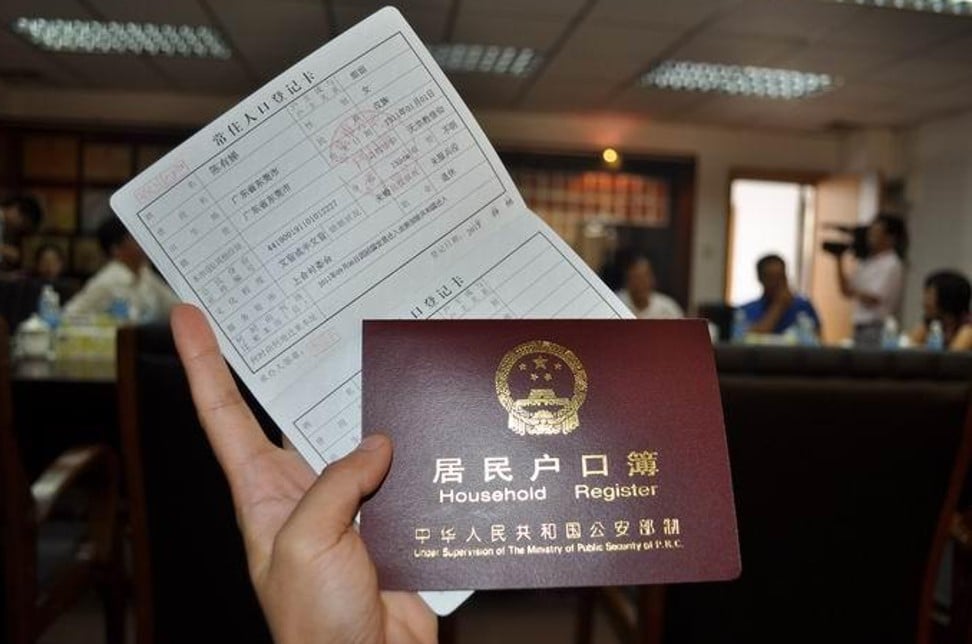 This misallocation of labour worsened after 2013 when the larger cities started to cap their overall populations and became unwelcoming toward migrant workers. This change is often ignored when examining issues of regional labour shortages in dragging down growth, as opposed to the shrinking of the overall working-age group, which is often cited as "the loss of the population dividend".
"Let migrant workers go to the cities. It's not the only way, but the most important one," Lu said. "I never say we should eliminate the hukou system immediately, but can we at least speed up and lower some thresholds."
In Beijing and Shanghai, about 40 per cent of regular residents do not possess a hukou, which are closely related to the ability to access social benefits and local schools. Since 2013, however, the number of non-Beijing students studying in primary and middle schools has fallen after the city tightened up its policy.
"If we cut [the number of residents without a hukou by] one percentage point per year, it would take 40 years to eliminate the problem. This goal is already hard to complete. And what does one percentage point per year mean? 200,000 people. What is our speed now? In Shanghai, it's 50,000 people," Lu said.
The likes of Beijing and Shanghai are adopting point-based systems where governments approve hukous by grading applicants on a variety of criteria, from the length of stay in the city to their contribution to the local social security fund, although Lu said education level should be excluded from the criteria.
"Public benefit means equal access. But if public benefit is connected to a hukou, which is then related to your education level, then what role is our public benefit playing here? It actually enlarges the gap between the rich and the poor. It's creating the gap," Lu said.
It is the same with a variety of
talent-recruitment policies
introduced by many Chinese cities seeking to attract highly skilled workers with strong education backgrounds to boost their local economies.
"It makes sense for a company to recruit high-level talent. It doesn't make sense for a city," he said. "I am firmly against such talent grabbing policies. Low-level and high-level labour should have equal qualifications and conditions to access public services."
This article appeared in the South China Morning Post print edition as: Urgent call to liberalise nation's labour market