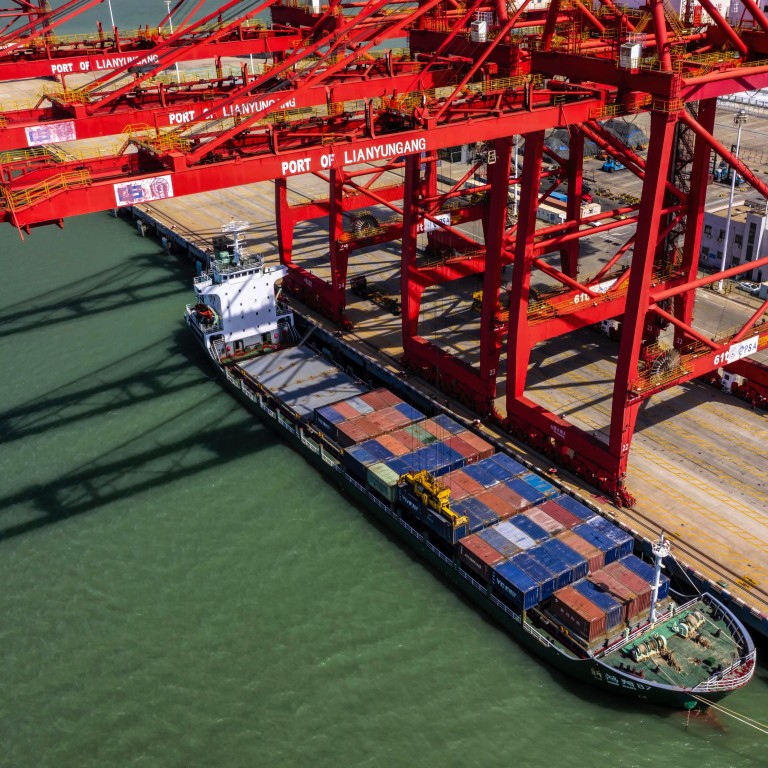 US-China trade talks collapse was 'not normal', says veteran US negotiator, as focus turns political
Face-to-face talks are set to resume in Shanghai on Tuesday and Wednesday for the first time since May
Veteran US trade negotiator Claire Reade warns economics are now 'not the driver' of talks as Washington political consensus against China grows
The dramatic collapse in US-China talks in May suggested that Chinese negotiators did not have full political backing for the concessions they proposed to reach a deal to end the trade war, according to a veteran US trade official ahead of the resumption of face-to-face negotiations this week in Shanghai.
China was reported to have made last minute, large-scale edits to a near-150 page trade agreement draft, which scuppered the prospects for a deal after 11 rounds of negotiations.
The changes suggested that Chinese negotiators never "really connected with all the people who needed to be connected to in order to make the deal", said Claire Reade, who spent eight years negotiating with China as a senior figure in the Office of the United States Trade Representative (USTR).
The unexpected changes mean there "is going to be a premium on being very careful and conservative" in future talks on the Chinese side, Reade told the South China Morning Post.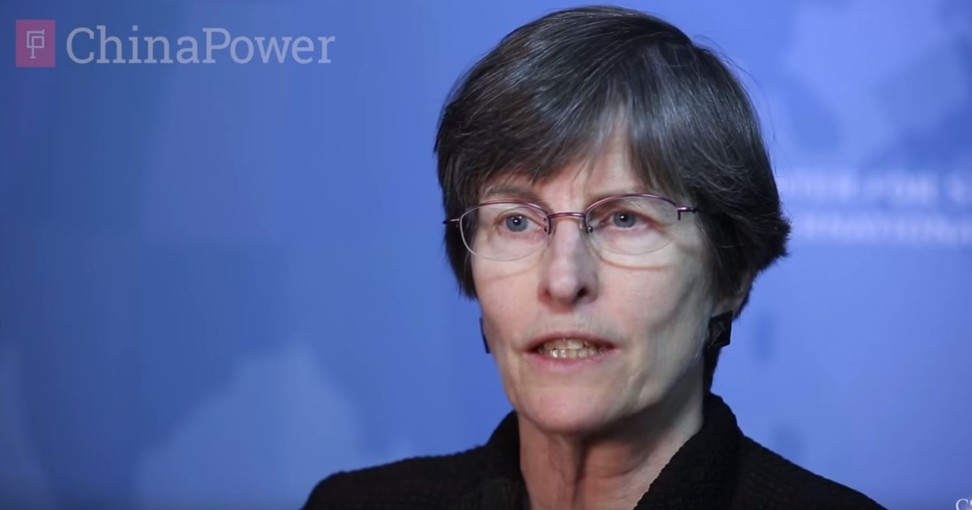 "It is very normal for a piece of text to be proposed and the other side to then red line it back, but you don't have text that's been in place for months and all of a sudden come back striking-out what has been agreed. That's not normal – something happened," Reade explained.
Talks are set to resume
on Tuesday and Wednesday
as the two sides meet for the first time since May, with some discussions having already taken place during several phone calls in recent weeks. The resumption of talks came after President Xi Jinping and his US counterpart Donald Trump held a summit in Osaka at the end of June and agreed to postpone an escalation in the trade war, which has now dragged on for more than a year.
China has since bolstered its negotiating team with the addition of
Commerce Minister Zhong Shan,
a perceived Communist hardliner,
with whom Reade negotiated with during her years in China between 2006 and 2014. Zhong joins Vice-Premier Liu He at the top of China's team, with Liu viewed as the more liberal figure of the two.
"Liu He's sophisticated international economic perspective of where the long term best interest of China lies is one viewpoint, but someone who is more domestically-oriented and may have a strong sense of domestic politics as opposed to optimal economic outcomes, then that can create a different decision making mix and perspective," Reade observed.
The groundwork for a mini-deal on Chinese purchases of
US agricultural products
in exchange for some loosening of the ban on US companies selling components to
Huawei Technologies
is being laid, with White House economic adviser Larry Kudlow and Agriculture Secretary Sonny Perdue both suggesting last week that China is set to resume purchases of US farm products, which have plummeted in recent weeks. Beijing has previously made the easing of restrictions on Huawei a prerequisite for a resumption of agricultural purchases.
Last week, though,
Ministry of Commerce spokesman
Gao Feng said China's purchases of agricultural products had "no direct link" to the agreement to resume face-to-face trade talks, but rather reflects commercial decisions by individual buyers.
Expectations over a lasting resolution of the trade war are generally low, and many analysts believe that an economic "decoupling" between the world's two largest economies is underway, with some even suggesting that the US and China have entered a "new cold war".
Reade argued that economic issues are no longer "the driver" of trade talks, given that both economies have shown relative resilience in absorbing the impact of tariffs.
"As I understand it from economists, the current tariffs won't inflict a mortal economic wound on either economy," Reade said, suggesting that the talks have moved into a mainly political phase, where neither side can afford to appear weak, particularly with Trump set to step up his presidential re-election campaign next year.
"My understanding is that the two economies are not so intertwined that [an escalation in tariffs] would be a deathblow economically. I think it would be the potential political damage to Trump from this kind of never-before tried move that would decide, one, whether he initiated [all-out tariffs], and two, whether he could compromise if he did head in that direction," Reade said.
"I also think that any deal could take some time."
The US should be realistic that it "can't change Chinese economic fundamentals, like top-down government industrial policy or support for state-owned enterprises", given the fact that trade dependency is decreasing and US economic leverage with it.
China's
exports as a percentage
of gross domestic product stood at 19.51 per cent in 2018, down from their peak of 36.04 per cent in 2006. Overall trade between the world's two largest economies has been declining, and in the first half of 2019,
China's exports to the US
fell by 8.1 per cent to US$199.4 billion, while imports from the US dropped by 29.9 per cent to US$58.9 billion.
"Maybe you can curb some subsidies, maybe you can improve the intellectual property environment with concrete changes that can be measured," Reade said. "And maybe you can ensure that real penalties are being imposed and you can remove some of obvious pressure tactics for tech transfer.
"Xi Jinping did promise that he was not going to use his spy network to steal secrets for commercial use. If he really wants to live up to that deal, then there ought to be some opportunity for an enforcement mechanism to respond to compliance problems."
Reade left her role as assistant USTR for China Affairs in 2014, a year after Xi became China's president. At that point, "it became clear that things were not going in a good direction. That, in fact, Xi was moving much more towards state-owned enterprises being dominant, and to these state industrial policies with a nationalist tone".
Before this, the US government felt that China was moving progressively closer to fulfilling its commitments as a member of the World Trade Organisation, having joined in 2001. Under China's increasingly stale led economic model, however, Trump's "sweeping unilateral tariff action is generating at least temporarily more leverage for action on a variety of fronts on China", Reade said.
But considering his re-election campaign, Trump will be wary of "being played by China", especially when there is growing wariness of the nature of China's economic and political influence on both sides of the political aisle in Washington.
"I could see [Trump] imposing further tariffs, maybe not at 25 per cent and maybe not for the entire US$300 billion, but basically trying to take steps that make it clear to China that they better come to the table because otherwise, things are going to be more and more unpleasant between now and 2020," Reade said. "Plus, Trump might win [the 2020 election]. So the Chinese [political] calculus needs to be careful."
This article appeared in the South China Morning Post print edition as: Chinese negotiators 'lacked full backing from Beijing'