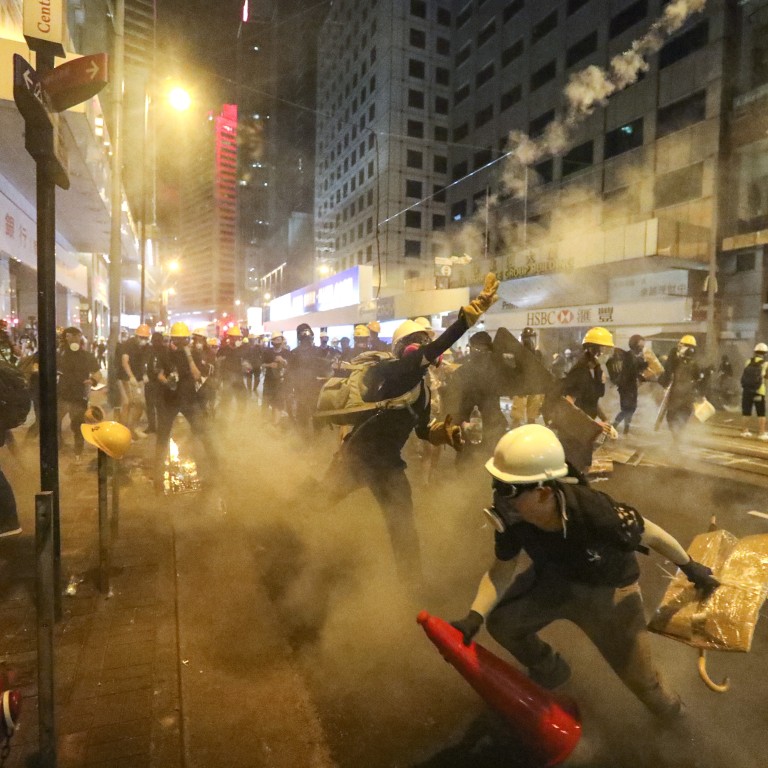 Hong Kong protests, government 'inability' to address concerns damaging business confidence, Fitch warns
The global rating agency says factors underpinning the city's AA+ rating are being tested, including governance and rule of law
Further integration with China would also further entwine institutional and regulatory frameworks of both places
Hong Kong's current political unrest and rising public distrust in the government run the risk of damaging business confidence and eroding the quality and effectiveness of governance, Fitch Ratings warned on Tuesday.
Protests featuring diverse groups, with widening demands underscoring the steady rise in social and political divisions in recent years, emanated mainly from the deep-seated apprehension of the erosion of autonomy under "one country, two systems", as well as economic inequality and high living costs, the global rating agency said.
"Some of the assumptions underpinning [Hong Kong's] rating are currently being tested, including the effectiveness of the territory's governance and its rule of law," Fitch said. "Hong Kong's ongoing integration with mainland China [is viewed] as the territory's primary rating sensitivity."
Hong Kong's AA+ rating, which is three notches above mainland China's A+ rating, rested on the assumption that the territory's governance standards, rule of law, policy framework, as well as business and regulatory environments remain distinct from those of the mainland, Fitch said.
But additional integration would inevitably entwine Hong Kong and mainland China's institutional and regulatory frameworks further. On this basis, their respective sovereign ratings should gradually converge over time, the agency said.
On Monday, the Hong Kong and Macau Affairs Office, which has Chinese cabinet-level authority over the former British colony, for the first time expressed resolute support for the Hong Kong government.
"The central government strongly supports the Carrie Lam-led Hong Kong government, and the Hong Kong police strictly enforcing rule of law," spokesman Yang Guang said in a news conference in Beijing.
Fitch said that heavy-handed police responses, public backlashes and the government's seeming inability to address the public's concerns were fuelling discontent which could cause lasting damage to business confidence.
Hong Kong protesters are demanding the complete withdrawal — not just the suspension — of the extradition bill that would have allowed the transfer of suspects to mainland China and other jurisdictions with which Hong Kong does not already have an extradition treaty.
Along with the bill's formal withdrawal, some factions were also reigniting long-standing calls for deeper institutional changes, such as the implementation of universal suffrage, Fitch said.
The American Chamber of Commerce in Hong Kong (AmCham) on Monday called for firm government leadership to restore sagging business confidence in Hong Kong.
AmCham members, representing sectors ranging from financial services to logistics and technology, recommended a formal and complete withdrawal of the extradition bill to remove any possibility for continued public doubt.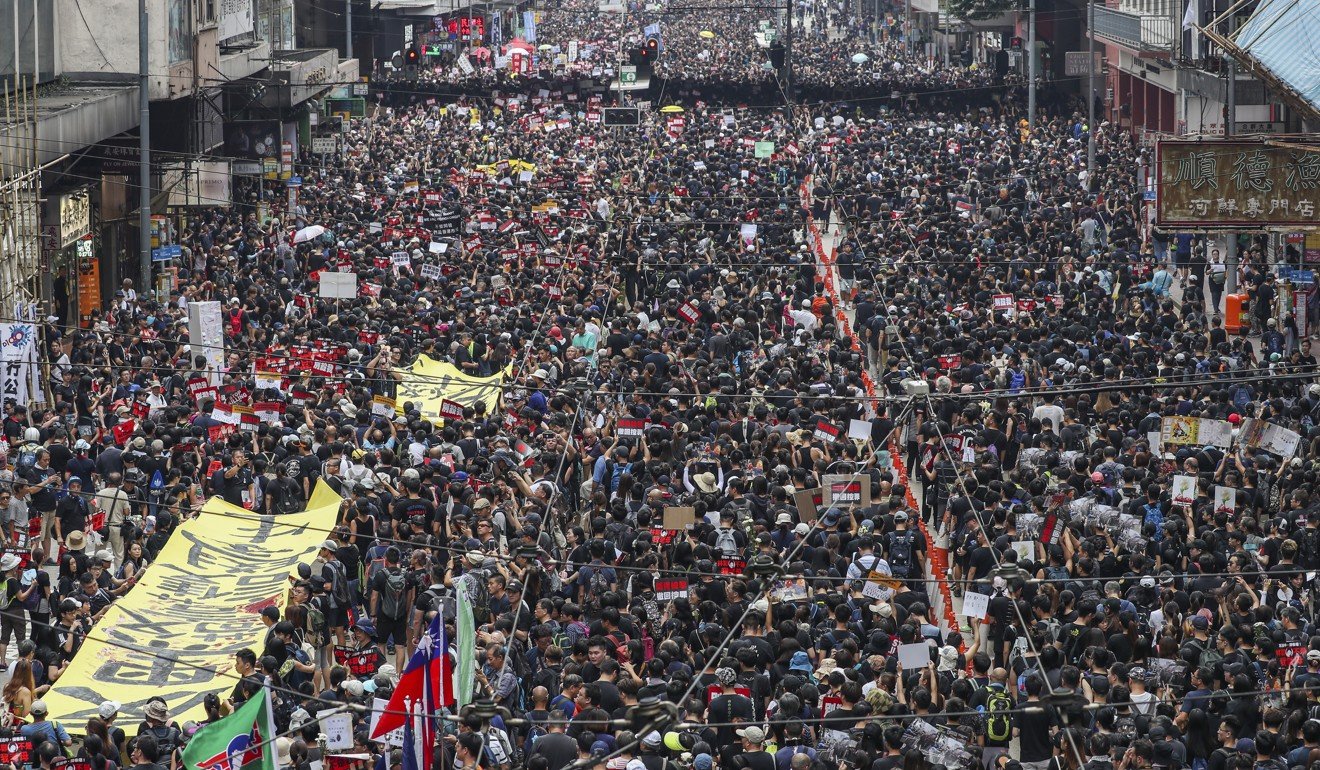 Convening an internationally credible independent inquiry into all aspects of the recent unrest should allow the Hong Kong government to show fairness and justice under the rule of law, AmCham said.
It said that businesses were already reporting serious consequences from the disruption caused by weeks of mass demonstrations, political paralysis and outbreaks of violence and destructive acts in the city.
Those have ranged from an immediate hit to revenue caused by disruption to supply chains and consumption, to longer-term doubts over cancelled events and shelved investments.
"A clear majority of our membership surveyed over the past week said the government needs to address the underlying causes of the protests, and not simply to paper over the cracks of social instability with a short-term law-and-order fix," said AmCham president Tara Joseph.