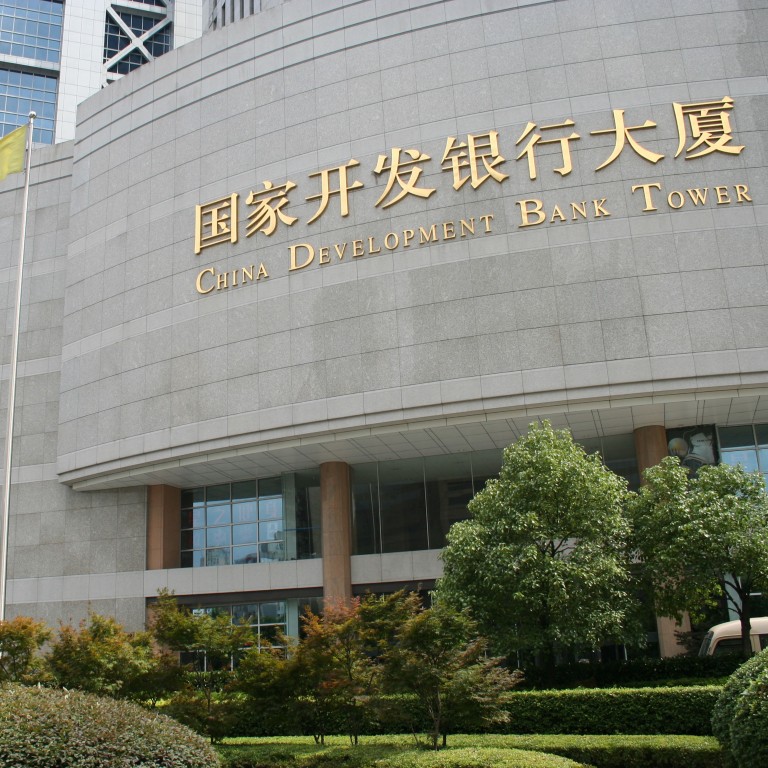 China's ex-'super bank' chief faces probe as Beijing's financial sector corruption crackdown continues
Hu Huaibang, the chairman of China Development Bank until last September, was put under investigation for a 'serious disciplinary violation'
Earlier court documents show Hu had links to a vanished Chinese oil tycoon, having allegedly helped provide him with billions of dollars in capital
The former chairman of a state lender known as "Beijing's super bank" is being investigated for "a serious disciplinary violation", according to a statement from the Communist Party's enforcement agency on Wednesday.
Hu Huaibang, who was chairman of China Development Bank (CDB) for more than five years until his retirement in September last year, is suspected to be the latest in an already long line of heavyweight financial officials toppled by Beijing's anti-corruption campaign.
Also former party chief within the policy bank, Hu follows the likes of Lai Xiaomin, former chairman of the giant state-owned China Huarong Asset Management who was put on trial on charges of corruption in February 2019, and Xiang Junbo, former head of China Insurance Regulatory Commission, who stood trial last June.
The Central Commission for Discipline Inspection – the party disciplinary watchdog – did not specify what Hu was accused of, but the wording, based on previous usage, implies corruption.
CDB is one of the Chinese central government's three policy banks, which issue loans at the direction of Beijing. The others are the Agriculture Development Bank of China and the Export-Import Bank of China. It plays a crucial role in financing the country's mega infrastructure projects at home and strategic investment deals abroad.
Hu's possible involvement in illegal activities was first made public last October, when state television disclosed evidence presented to a court hearing about the corruption charges against Wang Sanyun, the former Communist Party chief of Gansu province, who was sentenced to 12 years in prison in April.
The court heard that Wang had used Hu as a conduit for CEFC Shanghai, a subsidiary of CEFC China, which was controlled by now vanished tycoon
Ye Jianming
, to take equity positions in the Bank of Hainan. Hu is also alleged to have been involved in a deal whereby Wang helped CEFC Hainan, another subsidiary, to obtain a US$4.8 billion credit line.
Ye, a mysterious tycoon who made CEFC China's fourth-largest oil conglomerate in the space of only a few years, suddenly disappeared from public view in early-2018, leaving his company to be carved up by creditors.
CDB had pledged billions of dollars to CEFC to fund its headline-grabbing acquisitions, including a failed attempt to buy a 14 per cent stake in Russian oil giant Rosneft.
The South China Morning Post reported in March 2018 that Ye had been detained for questioning.
No Chinese authority has released any information about Ye, and he has not been formally charged with any wrongdoing. The only information on Ye's recent activities came from the Czech Republic's presidential office, which revealed that Ye had invested heavily in the central European country and earned himself an advisory role to Czech President, Milos Zeman.
It is not known whether the Hu probe is directly related to the corruption allegations against Ye and Wang.
However, Hu's downfall will send shock waves through China's financial upper crust, given his personal background and the bank's crucial role in China's financial landscape.
Ironically, Hu was the disciplinary chief at the China Banking Regulatory Commission when the watchdog was made independent from China's central bank in 2003, making him the top official overseeing corruption in the banking industry.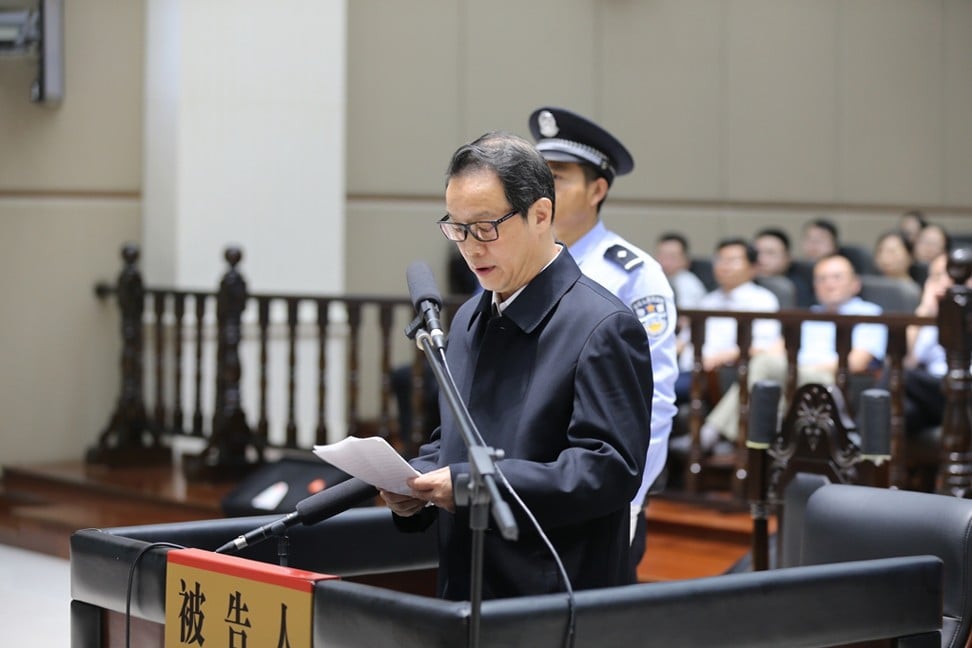 Hu then joined the China Investment Corporation, the country's sovereign wealth fund, as the chief supervisor, another anti-corruption role in 2007. Hu became the chairman of the Bank of Communications, China's fifth largest lender, in 2008. In 2013, he replaced Chen Yuan, son of a founding father of Communist China, to become the chairman of CDB.
CDB plays a crucial role in China's state-led economy, as it is able to raise funds inexpensively from the interbank market and then pump the money, often in tranches of billions of yuan, into local governments for their urban renovation and infrastructure projects, playing a de facto fiscal role in domestic development.
Abroad, the bank often acts as financier for Beijing-backed projects, especially those connected to the Belt and Road Initiative. According to the bank's annual report, it had an outstanding overseas loan balance of US$251 billion at the end of 2018.
This article appeared in the South China Morning Post print edition as: Former chairman of 'super bank' under probe