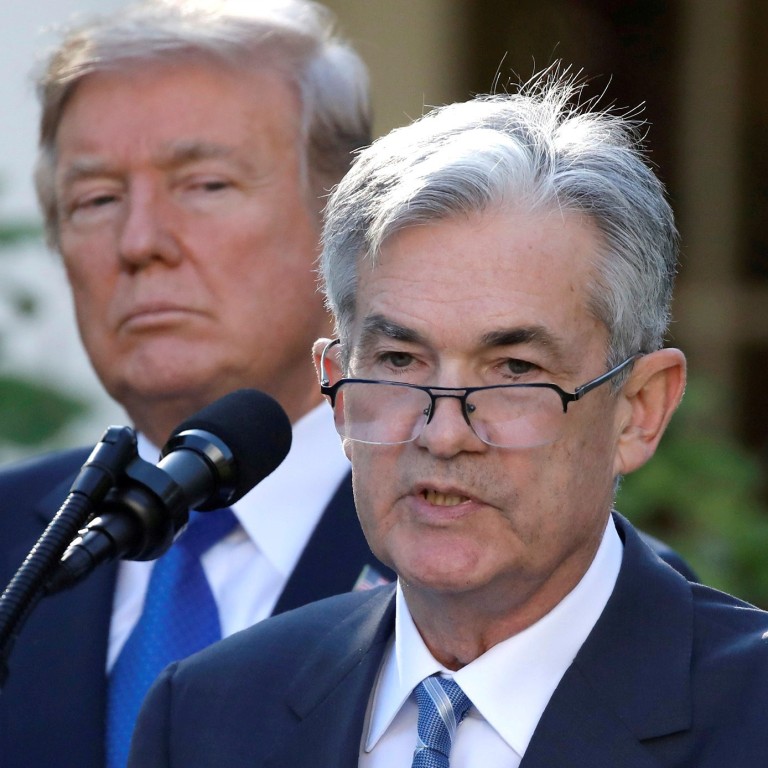 China's central bank's lack of independence less of an issue amid Donald Trump's clashes with Fed
The US president has attempted to place pressure on the US Federal Reserve, but chairman Jay Powell has defended its political independence
The People's Bank of China reports to the State Council, therefore its policies are dependent on direction from the government
US President Donald Trump has rekindled the debate over the importance of central bank independence, with analysts questioning whether the sometimes "problematic" People's Bank of China could be reformed in the long term to ensure more accountable financial polices.
US Federal Reserve chairman Jay Powell and other officials have vociferously denied that they react to political pressure, but their first rate cut in more than a decade on Wednesday is seen as a reaction to at least Trump's policy choices, particularly the trade war with China.
Trump has consistently pressured the US Federal Reserve to cut interest rates to spur US growth, but as if to confirm that the American central bank was not acting on presidential orders when it trimmed interest rates by a quarter of a percentage point, the American president expressed his disappointment after Powell said that the move was not the start of a lengthy rate cut cycle.
Trump tweeted that "a lengthy and aggressive rate-cutting cycle which would keep pace with China, the European Union and other countries. As usual, Powell let us down."
The tussle between Trump and Powell aside, the importance of central bank independence has been downgraded in recent years, especially since the global financial crisis a decade ago, with central banks now focused more on financial stability than combating inflation and changing interest rates.
And despite recognising the need for improvement, analysts generally agree that the People's Bank of China (PBOC) have performed well for the most part in recent years in the context of China's rapidly evolving economic development despite being a ministry-level agency within the central government, beholden to decisions by Beijing's top leadership.
Some, like the European Central Bank, have as their sole primary mission maintaining price stability and can only help ensure adequate growth when that objective is achieved, while others, like the US Federal Reserve, have a dual mandate to maintain both low inflation and low unemployment.
"Central bank independence is defended as reducing inflation expectations by reducing the inflation temptation. When inflation expectations are too low, this argument boomerangs," said Harvard professor and former US treasury secretary Lawrence Summers. "Moreover, given the nature of political criticism of central banks it is not clear that more dependent central banks would in fact be less disciplined."
The PBOC is a prominent example of a central bank whose policies are dependent on direction given by the government. It is one of a number of ministry-level agencies that report to the State Council, China's cabinet. It can make recommendations for appropriate monetary policy, however, its proposals must first be endorsed by the State Council.
"It's hard to say which [central bank] model is good or bad. But there have indeed been some gradual changes in bank theory, especially after the 2008 global financial crisis," said Raymond Yeung, chief Greater China economist for ANZ Bank.
"While inflation continues to dominate the agenda, employment and financial stability, as promoted by the [International Monetary Fund] and the Bank for International Settlements, have moved higher on the agenda.
"As for China's monetary reform, it's not a matter of independence, but execution and transparency. There is still room for improvement."
Julian Evans-Pritchard, a senior China economist at Capital Economics, said the PBOC's lack of independence "does create problems", although it has not yet created the negative effects seen in other emerging markets.
"One [of the problems] is, it makes it more difficult for the central bank to provide guidance to and communicate with the market," he said.
But Evans-Pritchard said that China's rising debt level can be blamed, in part, on the PBOC's lack of independence.
"The People's Bank [of China] has pretty consistently been warning over the past decade about excess stimulus and an excess increase in leverage. It has always been quite reluctant to loosen monetary policy. But because of pressure to meet [the government's] growth targets, I think it often eases its policies more than it otherwise would likes to," he added.
Qu Qiang, assistant director of the international monetary institute at Renmin University of China, argued that the PBOC's current role was appropriate given the need for coordination with other economic policies, rather than focusing on a single objective.
Such coordination is particularly important for countries like China, which are undergoing major structural adjustments, implementing remedies to compensate for the consequences of post-financial crisis stimulus and reacting to the trend of lower growth, he said.
The Chinese central bank's approaches and objectives fit well with overall national economic development, Qu added.
Although China's current institutional arrangements have proven to be efficient at achieving government targets, either in countering the global financial crisis a decade ago or in ongoing efforts to stabilise the economy and offset the impact of the trade war, independent monetary policy decision-making should be a long-term goal, according to Liu Shengjun of the China Financial Reform Institute.
"It's too early to discuss central bank independence in China", said Liu, citing existing central bank laws and the long-standing practise of government intervention.
Central bank independence "complies with the country's long-term interests. It will make financial policies more accountable," he added.
Zhou Hao, a senior emerging markets economist at Commerzbank, said the overall re-examination of the importance of central bank independence in many countries came after they failed to boost growth and achieve inflation targets.
"China has done a pretty good job if measured with results," he said. "Unlike inflation targeting western counterparts, its policy objectives are very clear. Development is always its top priority."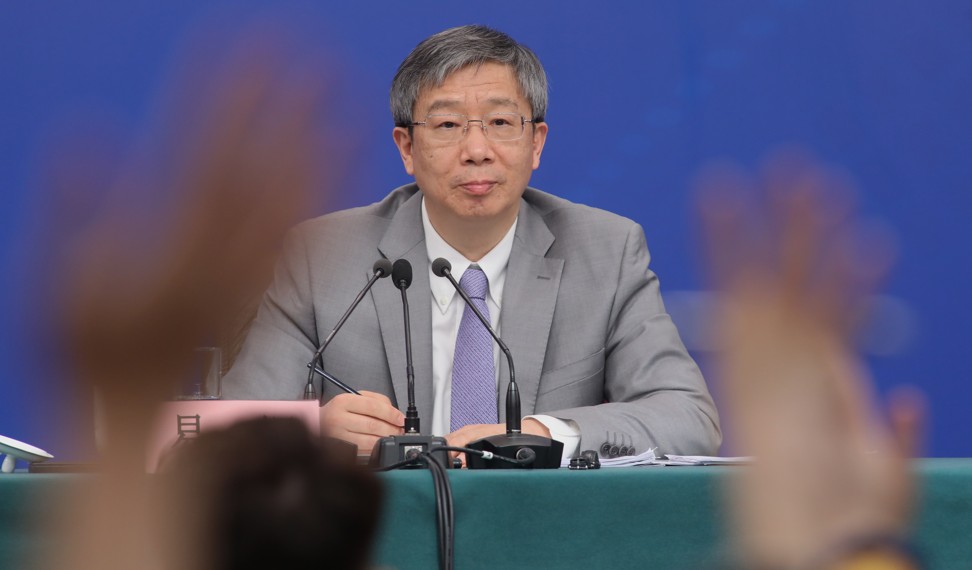 Beijing has tried to keep its policy distance from the US Federal Reserve as it prioritises domestic goals, however, given the impact of actions from the American institution on global financial markets and the US dollar exchange rate, the PBOC has at time had to react.
This time, however, the PBOC is unlikely to follow the
US Federal Reserve rate cut,
governor Yi Gang indicated in an interview earlier this month with
Caixin
magazine. The current levels of Chinese interest rates are close to "a golden level, or a comfortable level", he said, suggesting the central bank had no plan to cut its benchmark interest rates.
In an International Monetary Fund paper published last year, researchers observed the "unique institutional arrangements" and "multiple and overlapping objectives" of the PBOC. They proposed that China's central bank start its move towards independence by picking low-hanging fruit, such as enhancing its market communications.
The PBOC has taken steps in this area, with more English contents available, regular press briefings on its monetary stance and more on-the-record interviews with top officials. On Friday, the central bank also opened a WeChat account.
"We have a fantastic working relationship with the PBOC across all the ways up to the governor," said Alfred Schipke, the IMF's chief China representative and a co-author of the working paper. "The authority is tying to do a very good job, and our dialogue is very good with them."
This article appeared in the South China Morning Post print edition as: Trump's clashes with Fed raise question over PBOCTrump's clashes with Fed raise question over PBOC