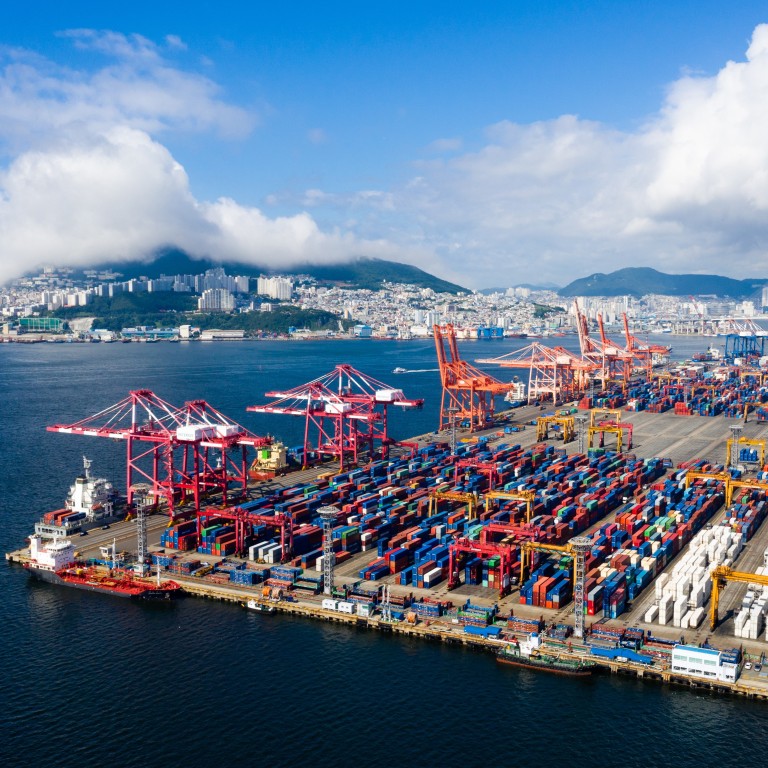 China pushes RCEP regional pact amid US trade war, Japan-Korea spat
China hosts meeting of trade ministers in Beijing to push a regional trade pact
Prospects of agreeing on a free trade deal by 16 countries remain uncertain
Trade ministers from more than a dozen countries will be in Beijing this weekend in the latest push to form the world's largest trading bloc, but China's hopes for a deal by the end of this year are clouded with multiple uncertainties.
The Regional Comprehensive Economic Partnership (RCEP) meeting on Friday and Saturday between ministers from China, India, Japan, South Korea, Australia, New Zealand and the 10 Asean member states follows 10 days of closed-door working level discussions among 700 delegates in Zhengzhou, in the central province of Henan.
Taken together, the 16 countries negotiating the RCEP account for about one-third of global GDP and almost half the world's population. It is unknown whether the ministers will reach any kind of agreement or issue a joint statement after their weekend discussions.
The latest RCEP talks will begin under the cloud of the sharp escalation in China's trade fight with the US, which announced on Friday it would levy a 10 per cent tariff on US$300 billion worth of Chinese goods from September 1.
The outlook for the meeting is also likely to be affected by the growing trade spat between Japan and South Korea, over reparations for wartime forced labour, which saw a clash between Japanese Foreign Minister Taro Kono and his South Korean counterpart Kang Kyung-wha at a regional meeting in Bangkok on Sunday.
Kang condemned Tokyo's move to take South Korean exports off its "white list" to receive preferential trade treatment, even as South Korea retaliated by taking the same step against Japan.
The dispute between South Korea and Japan escalated further on Friday with Japanese cabinet approval to remove South Korea from the "white list".
South Korean Minister for Trade Yoo Myung-hee told reporters at the airport, before leaving for China, that she would be bringing up the quarrel during the Beijing meeting, according to Korean broadcaster KBS.
Yoo said South Korea would make the case that Japan's export restrictions were unjustified according to the provisions of the RCEP.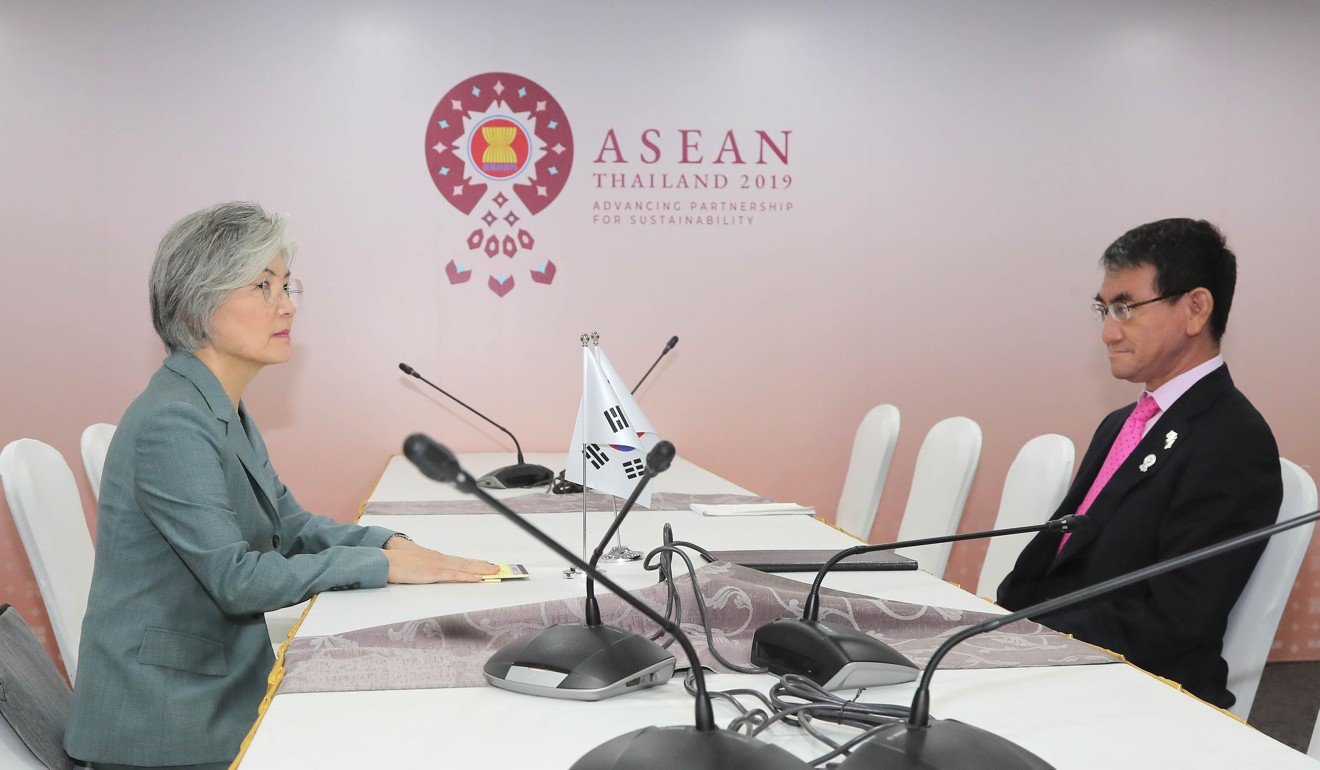 However, Zhou Xiaoming, former deputy permanent representative at China's mission to the UN in Geneva, played down the dispute, claiming both Japan and South Korea had good reason to support an RCEP agreement, since their already open economies would be under less pressure than other member states.
"It is just like a group of people eating together and suddenly two of them start to fight. Does everyone else have to stop the meal? That would not be good," Zhou said.
The atmosphere at the Beijing meeting will also be complicated by the fact that Piyush Goyal, India's commerce minister, will not now attend, with commerce secretary Anup Wadhawan taking his place.
The Chinese government has continued to offer an upbeat assessment of the outlook for RCEP and repeatedly stressed its desire for the talks to be completed by the end of 2019. However, multiple deadlines have been missed since negotiations began in 2011. China has released few details about progress or the remaining obstacles to a deal.
In a round table organised by the Beijing-based think tank Centre for China and Globalisation, Australia's trade minister Simon Birmingham, said RCEP would be "the most exciting trade bloc in the world" due to the combined economic scale and population size of member states.
Australia would "work as constructively as we can to achieve the outcome of substantially concluding negotiations by the end of this year", he said. "The RCEP should not just be a static trade agreement. We hope to conclude negotiations and then form an economic bloc for hopefully ongoing close collaboration and cooperation between all of us."
The RCEP negotiations are often characterised as a China-led response to the Trans-Pacific Partnership (TPP), even though China has claimed it is only playing a supporting role in the RCEP plan.
The TPP was a US initiative which President Donald Trump pulled out of in the first days of his presidency in 2017, with the 10 remaining member states – including Canada, Mexico and Peru which are not part of the RCEP negotiations – going on to form the Comprehensive and Progressive Agreement for Trans-Pacific Partnership (CPTPP) trade pact without the US.
When asked whether China was using RCEP to increase its regional influence, Birmingham said "China has a leadership role to play but indeed all nations in RCEP have a leadership role to play".
Birmingham said Australia would not take "America's position" or "China's position", but would take "Australia's position" to maintain a strong relationship with the world's two largest economies, in spite of escalating trade tensions.
The RCEP pact aims to cover trade in goods and services, as well as investment, intellectual property and dispute resolution. However, it does not set standards for environmental and labour practices.
Su Qingyi, associate fellow at the Chinese Academy of Social Sciences, said that if negotiations could be concluded this year, the next step for China would be to join the CPTPP as "an upgrade of RCEP".
Speaking at the round table, Su said "Australia should support China in joining the CPTPP", but Birmingham did not immediately respond.
The biggest stumbling blocks for an RCEP deal are India and Indonesia, according to John Gong, a professor of at the University of International Business and Economics in Beijing.
India, the fast-growing economy with a GDP of more than $2.6 trillion in 2018, is reluctant to lower its barriers to free trade over concerns about competition with Chinese imports, while Indonesia is not fully prepared to comply with various binding provisions on intellectual property protection.
"China wants to conclude the negotiations as soon as possible as it doesn't have to make a big commitment, so it wants a conclusion shortly. India knows China's logic and is trying to bargain. However, it's impossible to exclude India, otherwise, there will be no RCEP," Gong said.