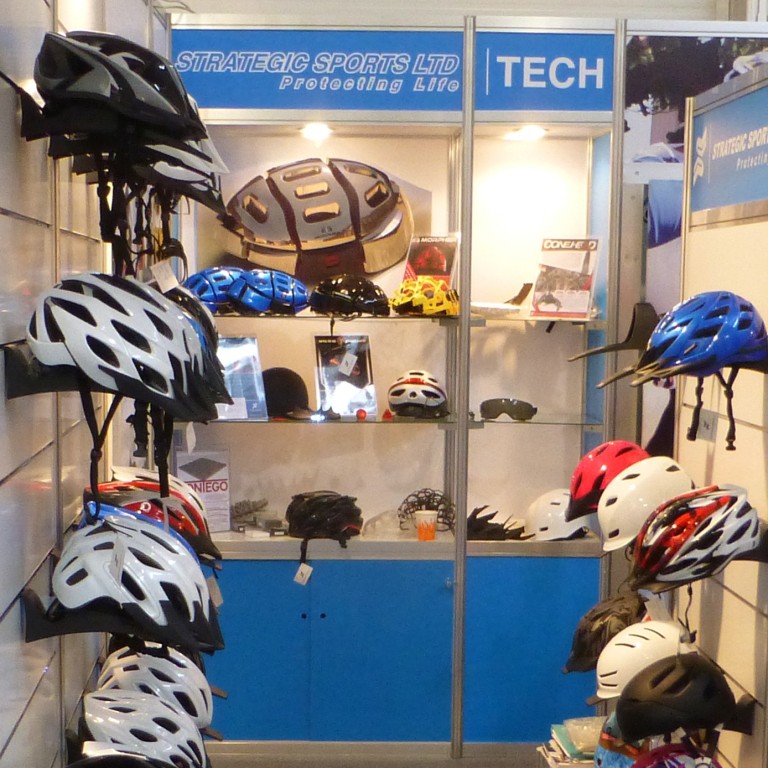 China's exporters will be forced to downsize, cut jobs, relocate if Trump follows through with tariff threat
Last week US President Donald Trump issued a threat to impose new 10 per cent tariffs on US$300 billion worth of Chinese goods on September 1
US-China trade war forcing firms to consider Vietnam, Indonesia and India with 25 per cent tariffs already in place on US$250 billion worth of Chinese imports
Traditional export manufacturers in China's Pearl and Yangtze River Delta regions already struggling under the weight of existing tariffs levied by the Trump administration expect the new tariffs on US$300 billion of Chinese imports to cause their businesses to shrink, force them to lay off workers, and for some, speed up relocation plans.
Fears run deep that the trade war between China and the United States will last for several years, with tariffs truces like the one agreed between President Xi Jinping and US counterpart Donald Trump in Japan at the end of June only causing uncertainty followed by an abrupt escalation in tensions.
Last week, with 25 per cent tariffs already in place against US$250 billion worth of Chinese imports,
Trump issued
a threat to impose new 10 per cent tariffs on US$300 billion worth of Chinese goods.
The new tariffs, set to take effect on September 1, will largely target consumer products, including toys, smartphones and other electronic devices after trade talks in Shanghai at the end of last month produced too little in terms of concessions from China, according to Trump.
"Our smart helmets are not yet on a tariff list, but may be tariffed at any time. We finally had to start a relocation plan last month," said Norman Cheng, owner of Strategic Sports, a leading bike, motorcycle and extreme sports helmet production company backed by Hong Kong investors that has been producing in Dongguan, Guangdong province, since the 1990s.
"Because of the uncertainty, we need a full backup plan to deal with possible tariffs, since many of our American customers are constantly worried and keep asking us what's our response plan."
Cheng bought land in
Vietnam
in October, but only decided to build the facility near Ho Chi Minh City in June, with production set to begin in the third quarter of 2020.
"Our factory in Vietnam is not likely to be a 10-year plan. Now it is very different from the past. It becomes very uncertain and changes a lot every month," he added.
The new round of US tariffs will greatly affect many toys and shoe manufacturers in China, according to Chai Kwong-wah, deputy head of the Hong Kong New Territories General Chamber of Commerce, which has 12,000 members, many of whom run manufacturing businesses in China.
"According to what we know, the sizes of many labour-intensive toy [original equipment manufacturing] factories in Guangdong are shrinking, and a large number of their suppliers, mostly private small businesses, have already closed down because of [the impact of US] tariffs," Chai said.
Chai ran a two-decade-old toy factory in Shenzhen making Hello Kitty products for Japan and Disney dolls and animals for the US and Europe before moving his business to Vietnam in 2015.
"Toy factories that once had 2,000 or 3,000 workers in Guangdong have now shut down in Dongguan or Shenzhen and hired more than 10,000 workers in Indonesia or Vietnam, and a large and growing number of American buyers are placing orders there," Chai added.
Analysis by
Japanese investment bank Nomura,
released at the start of June, showed that Vietnam was the biggest winner from the shift in supply chains caused by the nearly year-long trade war between China and the US, with the economy of the Southeast Asian nation having been boosted by almost 8 per cent.
"For our factories in India and Vietnam, our procurement from suppliers there has become more and more mature. Therefore, even if made-in-China footwear products are subject to tariffs, we already have room to adjust and transfer production out of China to offset the possible duty." said a female senior executive of a Taiwan-owned footwear company that has factories in China, India and Vietnam.
But, for downstream suppliers that cannot afford to relocate, they will lose customers and will be forced to cut jobs further, she said.
"Our supply chain in India is not as good as in Vietnam, but because Vietnamese factories are also facing uncertain political and economic possibilities [due to US threats to impose sanctions], we are paying more and more attention to increasing the capacity of our Indian factory," added the executive who declined to give her name.
Cheng from Strategic Sports said he had considered moving operations to the US, "but there are no proper workers there to hire at all, nor do we have suppliers to support us".
"Going to Indonesia, it is easier to hire workers, but the supply chain lags far behind Vietnam. In Vietnam, there is a shortage of workers and there is also uncertainty [about possible US tariffs]," he said. "So there is no place or choice that is the best, we can only say that we can't rely on staying in China, we must go forward."
For hi-tech companies operating in niche areas where customers are not price sensitive because of the irreplaceable nature of their products, the tariff burden is likely to be transferred to their US buyers.
Several electronics producers said that they would be able to cope with the new 10 per cent duties, although they admitted a concern that the uncertainty will undermine overall market confidence.
"Almost all consumer drones are made in Guangdong and so far there are not any alternative factories in any Southeast Asian countries at which American buyers can place orders," said Aaron Zhang, founder of Simtoo Intelligent Technology which exports up to 50,000 drones annually, mostly to the US market.
"Drones made in China are still competitive in overseas market because of major price and technology advantages. It's not hard for us and our buyers to offset the [US] tariff. But because of the uncertainty, one of our biggest buyers, which used to order 20,000 drones once a year, has now started to place orders of 2,000 once a month."
But the endless anticipation of the latest developments in the trade war, as well as the changing
exchange rate
and threat of a currency war, is a constant headache, he added.
"Staying alert, shrinking the size of the business and keeping capital flowing has become the common theme among many of Shenzhen's electronic product suppliers," said Joe Pan, one of about 200 suppliers who protested in Shenzhen in July after Shenzhen Costar Smart Technology, once listed on the New Third Board, a Chinese equities exchange, suddenly shut down with outstanding debts to suppliers of up to 80 million yuan (US$11.4 million).
"We set up a WeChat group and shared a list of tech companies that have had problems paying suppliers. And the list is becoming longer."