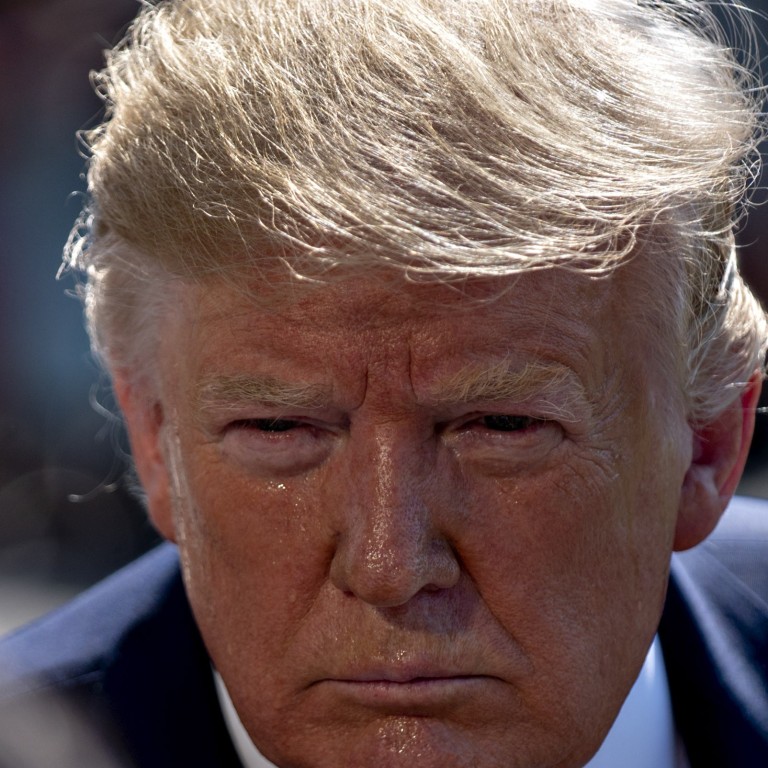 Donald Trump tweets China wants a trade deal 'so badly', ahead of next round of talks in Washington
US President tweets that Beijing needs an agreement because 'thousands' of firms are leaving because of his tariffs
Claim comes as attitudes harden in Beijing after currency manipulation charge
Donald Trump has insisted that China "badly" wants a trade deal even though talks in Beijing turned to the prospect of a protracted and wider confrontation.
On Saturday the US president tweeted that "China wants to make a deal so badly. Thousands of companies are leaving because of the Tariffs, they must stem the flow".
"At the same time China may be hoping for a Democrat to win so they could continue the great ripoff of America, & the theft of hundreds of Billions of $'s!"
Despite Trump's latest Twitter comments, the prospects for a deal between the two sides appeared to have dimmed last week after
Washington officially labelled China as a currency manipulator
last week, following Beijing's decision to let the yuan exchange rate to weaken beyond the symbolic level of seven yuan to the dollar.
It marked an escalation of trade tensions between China and US after Trump threatened to impose 10 per cent tariffs on US$300 billion in Chinese products from September and China suspended its purchases of US farm products.
It is now an open question whether the next round of talks between the two sides, scheduled to be held in Washington next month, will take place although neither side has officially called off the meeting.
The Chinese government has repeatedly rejected Trump's claims that tariffs are causing an exodus of businesses from China and has also dismissed his accusations that China is ripping off or stealing from the US.
On Saturday, Chen Yuan, the former chairman of the China Development Bank, the country's biggest policy lender, told a financial forum that the trade war had escalated into "a financial war" after Washington labelled China as a currency manipulator.
"The financial war, started with the exchange rate dispute. [It] will have a far greater impact than a pure trade war in terms of depth, width and the scope of influence," he told the event organised by the think tank Finance 40 Forum.
Huang suggested that China should consider policies that "if it is finding the United States hard to deal with" it should consider offering favourable trade policies towards other countries to win their support.
Separately, the China Institutes of Contemporary International Relations, a state think-tank, held a symposium last Friday about China's approach towards trade war, which concluded that China had the capability and power to stand firm Economic Daily reported.
Zhang Yuncheng, a researcher with the think tank, told the state-run newspaper that the trade war had significantly increased the risk of a recession in the US.
This article appeared in the South China Morning Post print edition as: China wants trade deal 'so badly', Trump says