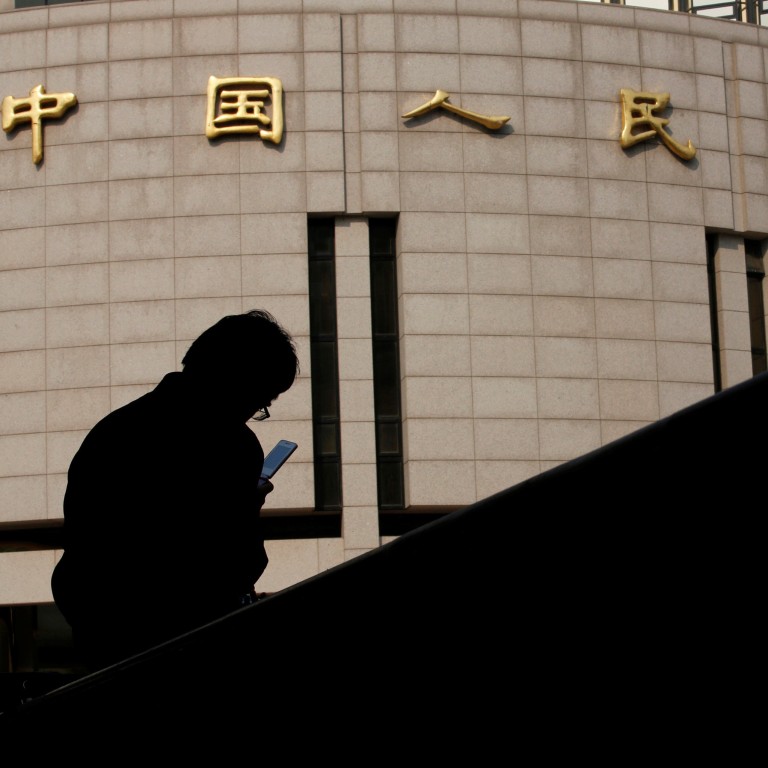 China's banks resisting calls for more loans to firms due to rising default risks, lower demand due to trade war
Short-term lending to corporations in July fell 219.5 billion yuan (US$31 billion), while long term loans suffered a decline of 25 per cent
Chinese leaders made it clear at their top-level policy meeting in July that they wanted more long-term capital flowing to private manufacturing firms
China's efforts to boost lending continue to struggle with many banks only willing to lend on a short-term basis due to concerns about creditworthiness, with corporate demand for credit declining at the same time due to the slowing economy and the effects of the trade war with the United States.
Loan data for July
released earlier this week was disappointing, with the levels of new bank lending and overall credit supply – also known as total aggregate financing – falling below expectations at 10.7 per cent, down from June's figure of 10.9 per cent.
According to the People's Bank of China, short-term lending to corporations in July fell 219.5 billion yuan (US$31 billion), having dropped by 103 billion yuan at the same time last year. Short-term loans normally last less than six months, which could explain the drop in July when many of the loans extended earlier in the year were due.
Long-term loans to corporations rose 367.8 billion yuan (US$52 billion), but the figure represented a decline of 25 per cent from a year earlier.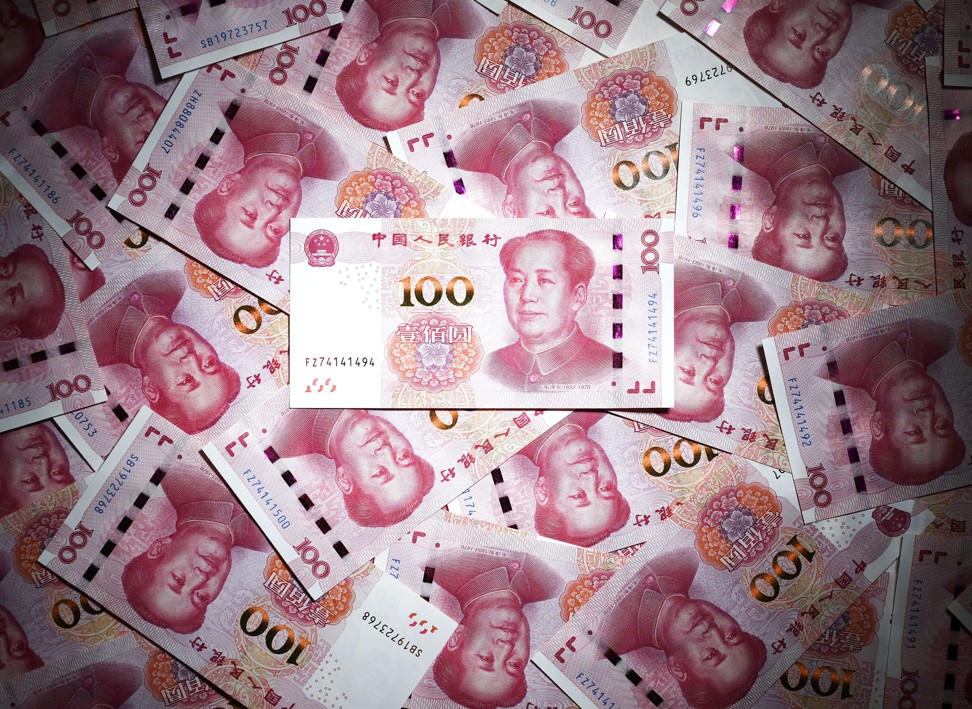 Economist said the slow growth of lending to the corporate sector underscores two problems in an economy that is trying to boost domestic demand to cushion the impact from weakening exports due to ongoing trade war.
Beijing's efforts to persuade banks to lend to the real economy has not produced the amount of loans the government had hoped because, on one hand, banks prefer low-risk assets that can generate returns in the short-term and, on the other, corporate demand for capital remains weak.
"Since the beginning of this year, policymakers have put lots of pressure on banks to extend credit as much as they can. However, banks find it's hard to do so because of the lack of credit demand. Moreover, banks are also reluctant to do so because the risk of bad loans is rising," said Larry Hu, chief China economist for Macquarie Group.
"The solution for banks is to use short-term lending to fulfil their loan quota, while minimising credit risk at the same time. This strategy has caused credit growth to rebound since the beginning of this year, but the recovery based on short-term lending is neither significant nor sustainable."
Over the first sevens months of the year, Chinese banks extended 3.8 trillion yuan (US$538 billion) in long-term loans to companies, down from 4.2 trillion yuan during the same period last year. Short-term lending grew 60 per cent year-on-year to 1.25 trillion yuan.
Companies have, instead, turned to the stock and bond markets for long-term capital. In July, net financing from corporate bonds almost doubled from June to 224 billion yuan (US$31.7 billion), while capital raised via equities reached 59.3 billion yuan, up from 15 billion yuan (US$2.1 billion) in June, which was mainly due to the opening of China's Nasdaq-style new technology board in Shanghai.
Rather than lending, banks are parking some of their money in the bond market, looking for safer investments such as government bonds. This has sent the yield of China's 10-year treasury bond down to nearly 3 per cent, the lowest level since December 2016.
Chinese leaders
made it clear at their top-level policy meeting at the end of July that they want more long-term capital flowing to private manufacturing firms, particularly those in hi-end manufacturing and new infrastructure. They also refused to prop up the property market to give a quick boost to the economy.
Economic data from July published on Wednesday showed the source of their concern as output of
manufacturing sector
grew by only 4.5 percent, the lowest since the data was available in June 2013, according to National Bureau of Statistics (NBS). In the first half of this year, total profits from the sector fell 4.1 per cent from a year earlier.
Growth of fixed asset investment slowed to 5.7 per cent in the first seven months of the year from 5.8 per cent in January-June, with infrastructure investment growth slowing to 3.8 per cent and manufacturing investment picking up slightly to 3.3 per cent, the NBS said.
As Beijing has tightened up control of the real estate sector to curb housing price increases, developers have been struggling with their financing. By the end of July, nearly 300 Chinese developers had filed for bankruptcy after failing to repay their debt, according to China's top court. Growth of investment in property development also weakened to 10.6 per cent at the end of last month.
"On the supply side, bank loans have a pro-cyclical nature. The bank's risk appetite is low in the economic down cycle. The value of collateral such as land and factory buildings falls, and the willingness of banks to provide credit is weak," said Ren Zeping, chief economist of the Evergrande think tank.
"From the demand side, real estate development as the largest source of financing demand has been constrained by top-down policies, and the willingness to borrow has also weakened."
This article appeared in the South China Morning Post print edition as: banks resist beijing's call for more lending