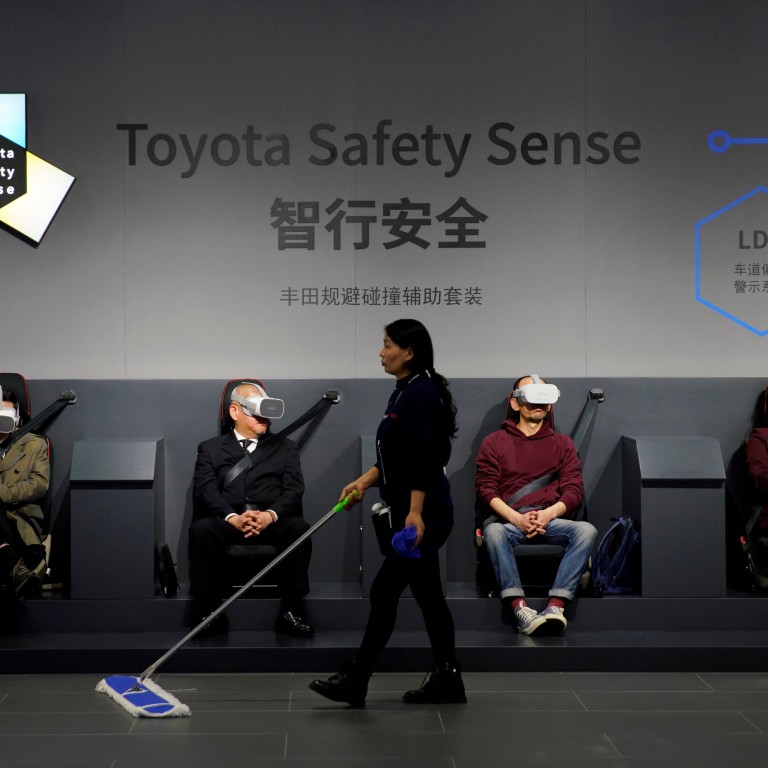 China increases minimum monthly wages despite soaring costs of US trade war
Beijing increased its base by 80 yuan (US$11) to 2,200 yuan (US$311) per month from July 1, after Shanghai's increase to 2,480 yuan per month from April 1
China still lags behind the likes of the United States, but is still well ahead of the likes of regional rival Vietnam
Concerns over rising costs and the trade war with the United States may be hastening the exit of firms from China, but that has not stopped four provincial-level administrations from raising their monthly minimum wage for local workers this year.
Beijing is the latest to adjust its minimum wage, with the capital city increasing its base by 80 yuan (US$11) to 2,200 yuan (US$311) per month from July 1 following last year's increase of 120 yuan, according to data released by the Ministry of Human Resources and Social Security.
The Southwestern municipality of Chongqing raised its minimum wage by 300 yuan to 1,700 yuan (US$241) as of January 1, while the business hub of Shanghai added 60 yuan to its base wage to take it to 2,480 yuan per month from April 1. The western province of Shaanxi also raised its monthly minimum by 120 yuan to 1,600 yuan from May 1.
The increase mainly affects the livelihoods of labour-intensive factory workers and low-end service jobs including cleaners, security guards and supermarket cashiers.
Shanghai leads the 31 provincial-level jurisdictions with its new monthly minimum wage, although the provinces that support the bulk of the nation's export industry – Guangdong (2,100 yuan), Tianjin (2,050), Jiangsu (2,020), and Zhejiang (2,010) – also have competitive minimum wages compared to other provinces.
Raising the minimum wage, which is still far behind developed economies but already higher than neighbouring nations, has led to higher overall costs for businesses and is one of the prime reasons manufacturing firms have cited for moving production out of China, which has been exacerbated by the trade war with the US.
Vietnam's minimum wage rose 6.5 per cent to US$171 in 2018, and is set to rise 5.3 per cent to US$180 this year, according to consultancy firm Dezan Shira & Associates, who publish Vietnam Briefing.
In Hong Kong, the hourly minimum wage is HK$37.5 (US$4.8) with an average work week of 55 hours, according to a Hong Kong Confederation of Trade Unions study released in April. Therefore, the monthly minimum wage can be calculated to be around US$1,136.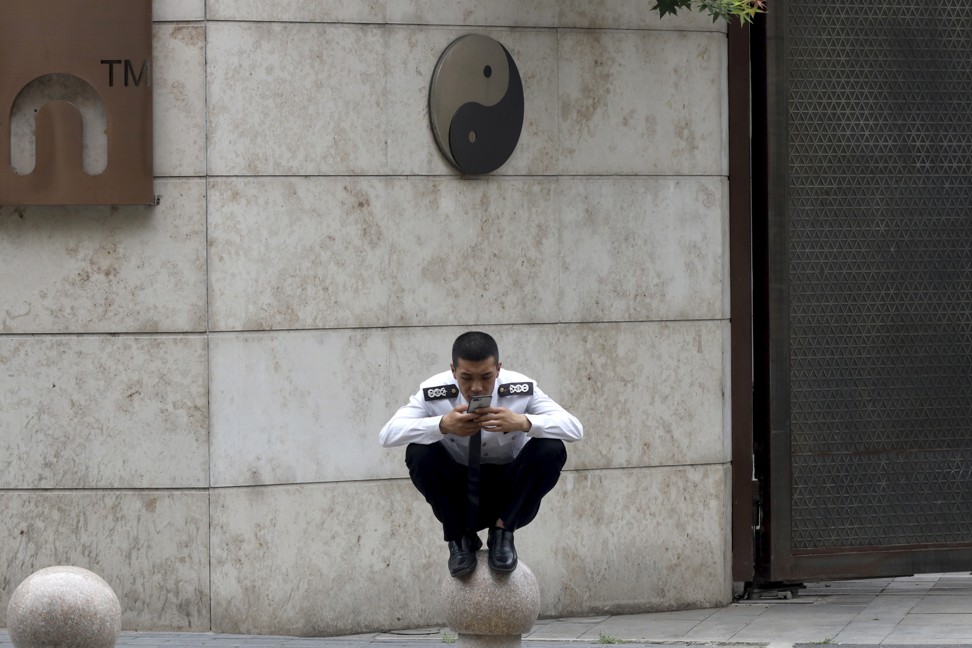 In the US, the federal minimum hourly wage is set at US$7.25, and with Capital Economics showing July's average working week contained 34.3 hours, the monthly minimum wage can be calculated to be around US$1,078, meaning it is more than three times the rate in Beijing.
The Chinese government continues to push for higher wages to increase worker income to in turn boost consumer spending, which it is counting on to help stabilise its slowing economy. China's average disposable income for urban residents grew to 39,251 yuan (US$5,560) in 2018, up 7.8 per cent from a year earlier, according to data from the National Bureau of Statistics.
However, many provinces have been cautious in boosting their minimum wage requirements due to worries that higher costs could lead to the loss of businesses, particularly among foreign-funded manufacturers, after the aggressive increases enacted in previous years.
Rising labour costs, together with the cancellation of tax preferences for foreign funded firms and the US import tariffs, have forced some foreign manufacturers to either close their China plants or relocate to countries with lower costs, including Vietnam.
Sony Mobile closed its mobile phone factory in Beijing in March, while Samsung has been reported to be ready to close its Huizhou plant.
"The frequency and scope of such [minimum wage] hikes have been lowered in recent years to ease the pressure on corporations," said Liu Xuezhi, a senior analyst with the Bank of Communications in Shanghai.
"[However] you can't expect to continue to use low labour costs to maintain China's comparative advantage. The country is now determined to upgrade its industries and move up the value added chain. Also, the current labour supply structure, with more educated youth and fewer rural migrant workers, won't support low value-added factories any longer."
China implemented a minimum wage system in 2004, and the current regulations allow provinces to make adjustments every two or three years based on local conditions, compared to the previous requirement of every two years.
The province of Hebei has not adjusted its minimum wage for three years, while another 13 provinces, mainly in poorer regions in central and western China, have kept their minimum wage rates unchanged since 2017.
China has released a series of measures to help those businesses hardest hit by the trade war, including a cut of the value added tax rate by 3 percentage points, while also lowering their social insurance tax cost by 1 percentage point.
This article appeared in the South China Morning Post print edition as: Four provinces lift minimum wage