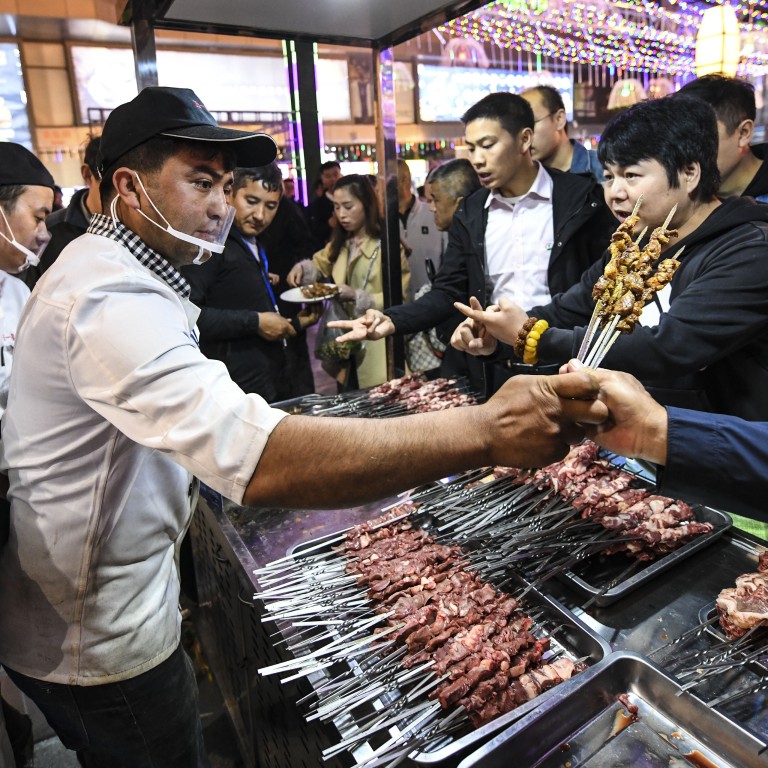 China's efforts to boost night-time consumer spending to aid economy hit by weak demand
National retail sales growth slowed to 7.6 per cent in July due to rising debt and higher prices, with slowing economy raising concerns over employment and income
China's State Council this week unveiled 20 measures, including promoting consumption during night-time hours, to boost national consumption
Late last year, Jay Li and three friends started an innovative late-night barbecue business, using two of Guangzhou's many dim sum cafes once they had closed in a bid to save money.
They rented two cafes in the central business district of Zhujiang New Town to run their restaurant from 9pm to 2am, and while the idea saved money, it turned out to be not as successful as they had hoped.
"Local consumer spending has got worse and worse this year. In recent weeks, it's very quiet on both workday nights and weekends, and we have only one or two tables of guests at around midnight," said Li. "We are going to give up soon because the market is telling us that it's a really bad idea."
In total, Li and his partners paid 70,000 yuan (US$9,800) per month for their time-sharing rent, three waitresses and two chefs at each of the two cafes.
Li predicts that, in coming months, the entertainment and restaurant sectors will take a further hit from the soaring prices of pork and other meats, which will leave consumers with less money to spend after covering their housing and daily necessities.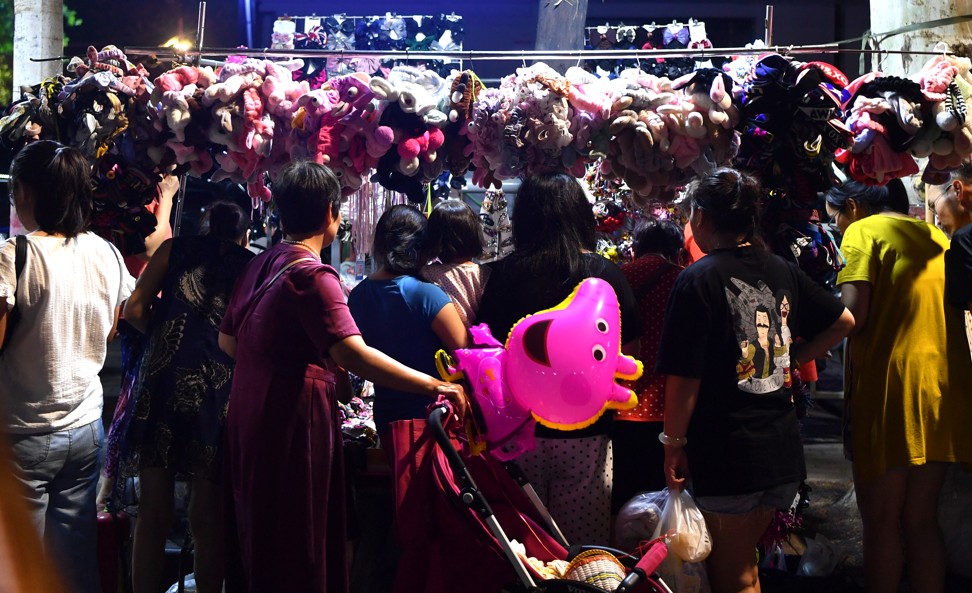 The start-up's failure underscores the obstacles facing the government's plan to promote night-time business to increase consumption and offset the impact of the trade war with the United States.
Since July, in urban areas including the major cities of Shanghai, Beijing, Guangzhou and Shenzhen, local governments have unveiled a series of measures to stimulate night-time consumption in a bid turn their cities into world-class "nightlife capitals."
The
State Council, China's cabinet,
reinforced the concept earlier this week, calling on all urban areas to step up their efforts to promote night-time businesses as one of 20 measures outlined to boost national consumption.
It comes after national retail sales growth slowed to 7.6 per cent in July from a year earlier, a sharp slowdown from 9.8 per cent growth in June, according to data from the National Bureau of Statistics. After adjusting for inflation, the growth was even lower at 5.7 per cent last month.
The State Council recommended a number of steps, including extending the operating hours of museums, shopping centres and restaurants, while also turning more public places and vacant factories into entertainment, sports, food, tourism and shopping venues from 6pm to 6am.
Improving the night-time economy is a priority to expand domestic demand, promote consumption and increase employment, said Zhou Qingfeng, the deputy head of Guangzhou's development and reform commission last week.
Guangzhou will introduce night-time international sporting events while also creating several commercial pedestrian streets where stores and restaurants will be open late, Zhou added.
The city launched six night-time tour routes at the start of August that attracted a modest 5,900 tourists in the first three weeks, while 11 museums that extended their closing times attracted 24,000 tourists in total.
Reports indicate that retail, entertainment and restaurant businesses in the Pearl River Delta, China's most affluent area, are struggling, raising the question whether the authorities' night-time economy plans will solve the real problem of weak consumer demand.
In Guangdong province, retail sales growth slowed to 7.7 per cent in the first half of 2019 compared to a year earlier, down from 8.8 per cent for 2018, 10 per cent in 2017 and an average of 17.3 per cent between 2005 and 2010.
"To be honest, such night-time consumption incentives are not attractive to me," said 33-year-old Tang Ying, an operating manager at a technology company. "All prices of daily necessaries have soared in the recent weeks. It's the first time in my life that I have experienced real inflation. And at the same time, we face large uncertainty for our incomes and employment."
In previous decades, Guangzhou was a city that attracted huge numbers of buyers and merchants from across the country and the world to place orders for a wide range of made-in-China goods.
"It was so easy for Chinese traders, private manufacturing exporters and businessmen to become wealthy at the time. So consumption was huge, not only in Guangzhou, but in all cities in the Pearl River Delta, like Shenzhen, Dongguan and Foshan." said Leo Liu, who arranges advertising promotions for hotels and restaurants in the Pearl River Delta.
"But a growing number of those American and European merchants no longer return, the same with Hong Kong and Taiwan traders. According to what I know, this year is the one of the worst years for occupancy at many hotels in Guangzhou."
Activity at the Canton Fair, China's largest trade fair, also disappointed this year, with the value of transactions and the number of buyers dropping at its spring session in April.
Export orders booked totalled around US$29.6 billion, down 1.1 per cent from the same period last year and 0.9 per cent down from the previous fair in November. The number of buyers attending the fair also fell 3.88 per cent from a year earlier to 195,454.
This article appeared in the South China Morning Post print edition as: Push for evening economy hit by weaker demand